Bogota, Cartagena and Medellin top most travellers' lists, but only one in 20 visits the vibrant, buzzing city of Cali in the country's south.
I
In 2016, the Colombian government and the Farc rebels signed a historic peace deal, ending half a century of civil war and opening the floodgates for tourism.
Last year, more than four million foreigners visited the country, up from only 1.3 million a decade ago. And while the cities of Bogota, Cartagena and Medellin top most travellers' lists, only one in 20 visits Santiago de Cali, or Cali for short, a hot, vibrant, buzzing city of 2.7 million in the valley of the Cauca River in the country's south.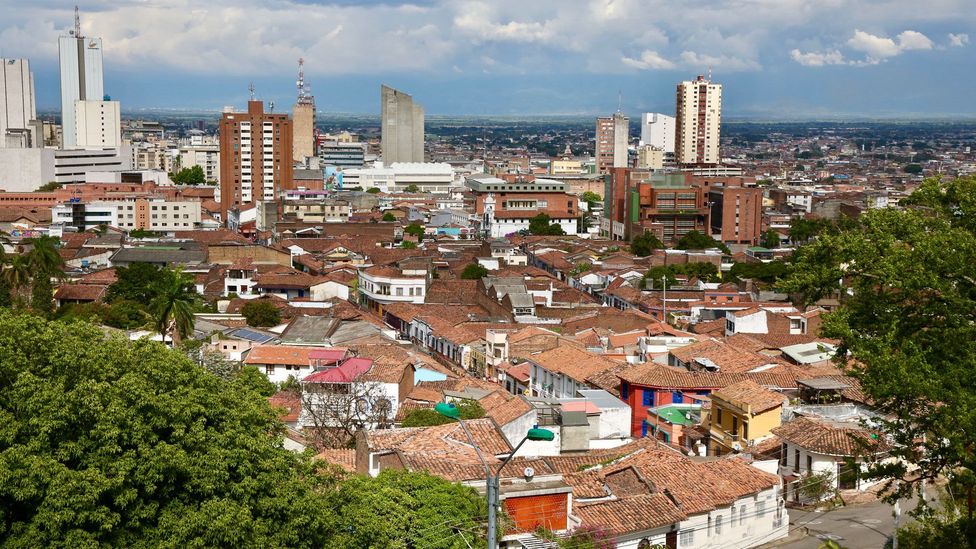 Only 5% of people who travel to Colombia visit the city of Cali (Credit: Ian Neubauer)
Cali, you see, suffers a bad image perpetuated by over-the-top Hollywood productions like Netflix's smash-hit series Narcos. In the 1980s and 1990s, Cali was one of the most dangerous cities in the world – a hotbed of drugs, guns, bombs and violence, where power lay not with corrupt government officials but in the hands of the Rodriguez brothers, founders of the Cali Cartel, one of the most powerful crime syndicates in history.
But the Rodríguez brothers are locked away in American prisons and Cali is gentrifying. Crime is still a problem, but has fallen steadily due to data-driven solutions – like banning the carrying of firearms on paydays and tightening late-night liquor laws – that treat violence as a public health problem. Between 1993 and 2018, the city's homicide rate tumbled 82%, according to Apolitical, an online resource for public servants.
You may also be interested in:
• The world's happiest country?
• Where it's rude to be on time
• Kosovo's burgeoning capital city
As the only city in Colombia with access to the Pacific Coast (via Buenaventura, a port town 115km to the north-west), Cali has a unique history and flavour. Starting in the 16th Century, Spanish slavers shipped tens of thousands of Africans through Buenaventura to work in the vast sugarcane plantations surrounding Cali – transforming it into the Afro-Latin capital of Colombia and changing the culture of the city.
In the 1960s and '70s, sailors landing in Buenaventura brought vinyl records featuring an infectious new style of music from New York City that blended Cuban Mambo and Puerto Rican rhythm and style: la salsa. Today, Cali is the self-declared salsa capital of the world, with a distinctive sped-up style called salsa caleña that rings out from bars, corner stores and dance schools across the city.
Add year-round summer weather, rip-snorting mountain bike trails, delicious Afro-Colombian food and a warm, welcoming people, and you'll see why Cali is Colombia's coolest comeback city. "Cali es Cali señoras, señores. Lo demás es loma [Cali is Cali, ladies and gentlemen. The rest is nothing]," sing Colombian salsa band Grupo Niche.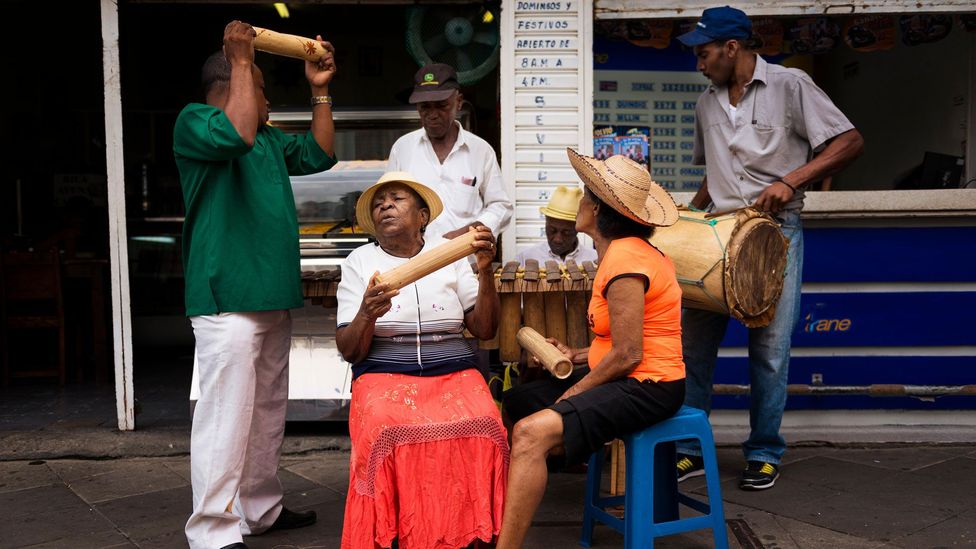 Cali was once one of the most dangerous cities in the world, but today it is known for its warm weather and welcoming residents (Credit: Tiago Fernandez/Alamy)
Think you can dance?
There are more than 200 registered salsa schools in Cali. The oldest academies are found in the city centre, though foreigners tend to gravitate towards dance schools in San Antonio, a historic hilltop district with cobblestone streets that's been reinvented as Cali's hipster haven. Fronting the nearly 300-year-old whitewashed San Antonio Church and park where buskers sing classic salsa in the early evening, Arrebato Caleño is one the most popular salsa schools in the area.
I can't tell you how many stories I've heard of tourists who came to Cali for a few days to learn salsa and ended up staying for months or years
"Even though we didn't invent salsa in Cali, we expropriated it and started a style that is very fast – the fastest in the world," said the school's founder Nhora Alejandra Tomar. "Legend says it began when a DJ was playing at a nightclub and the record player was faulty and played the music too fast. But instead of stopping, the people loved it and started dancing faster and faster."
Tomar says dance tourists have been coming to Cali to discover salsa for decades. But their numbers have soared since the peace deal and peak during the city's largest annual salsa events: the Salsa World Festival in September and the Cali Fair in December, when thousands of dancers decked out in shiny outfits fill the streets and live concerts featuring Grupo Niche and some of the best salsa bands in Colombia thrill crowds from sundown to sunup from Christmas Day to New Year's Eve.
Despite its dizzying pace, Tomar says salsa caleña is not difficult to learn. "But it's very addictive," she said. "I can't tell you how many stories I've heard of tourists who came to Cali for a few days to learn salsa and ended up staying for months or years, or get married to a local and stay here for good."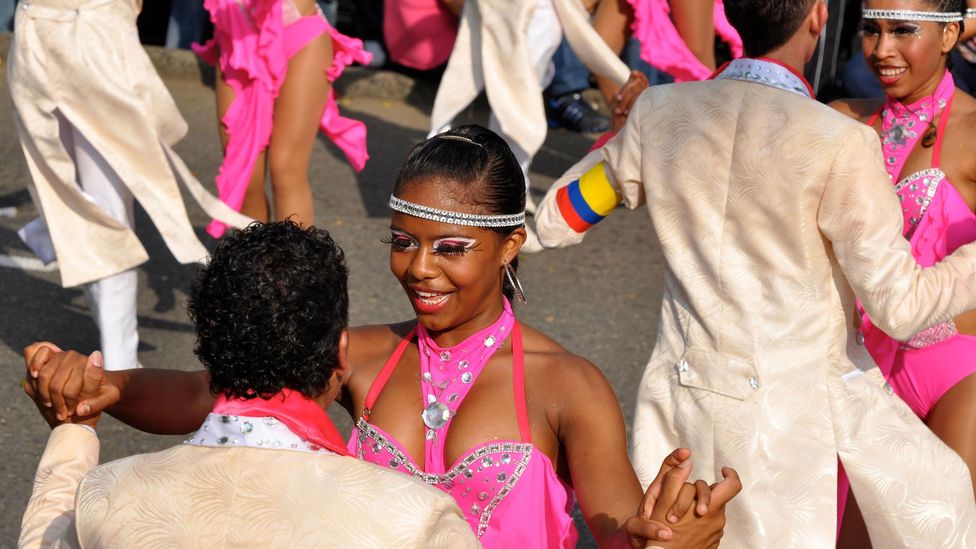 Cali is the self-declared salsa capital of the world (Credit: C.MALE/Alamy)
When group classes at Arrebato Caleño wrap up in the evenings, students often regroup in the little restaurants and craft beer bars in San Antonio or share cabs to Juanchito, a salsa district in the city's east overflowing with bars, nightclubs and dance halls.
Age is no impediment to dancing the salsa in Cali. Just north of the city centre, Viejoteca Pardo Llada is one of Cali's many senior discos where old-timers rock up in their Sunday best to tear up the dance floor.
Or, for a completely different style of dance, head to Loma de la Cruz, a hilltop park in San Antonio where folk dancers invite members of the public to join them in indigenous group dances on Thursday nights.
More than rice, chicken and beans
You get this amazing fusion of flavours you won't find anywhere else in Colombia
The descendants of Cali's slaves developed unique cooking skills and culinary styles that have given birth to some of Colombia's most colourful dishes: sweets made from molasses; rice puddings; stuffed potatoes; hearty soups of meat and plantains; and celebratory dishes like cazuela, a seafood bisque with lots of coriander, garlic, pepper, tomato, onions, cream and baked cheese on top, served with 'coco rice' (rice cooked in coconut milk).
"A lot of people who come to Colombia say all they ate was chicken, beans and rice," said Neils Nieman, a Dutchman living in Cali since 2011 and founder of Callejeros Tours. "But in Cali the food is very exotic because it is influenced by so many different places. Because we're close to the Pacific we have lots of fresh seafood, but we're also close to the mountains so we get special herbs and tropical fruits. Then you chuck in African cooking styles from the slaves, hot pots and so on, and you get this amazing fusion of flavours you won't find anywhere else in Colombia."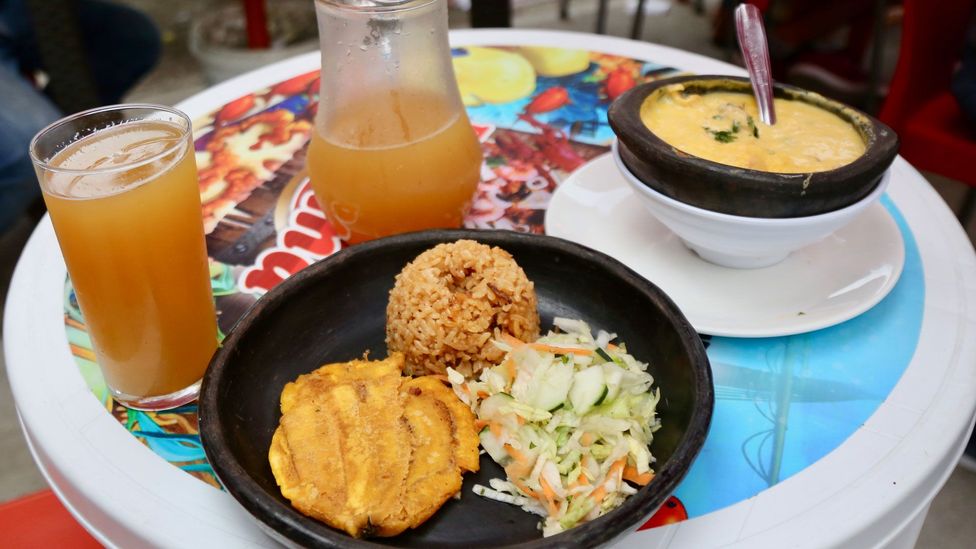 Cali is home to some of Colombia's most colourful cuisine (Credit: Ian Neubauer)
Nieman's tours begin in San Antonio with a visit to a craft beer bar to try some empanadas, triangular-shaped pies found across Colombia and Latin America that can be filled with anything from egg to ham and pineapple to rice and chicken, and especially ground beef and potato. "The empanadas in Cali always have two key ingredients: potato and beef," Nieman said. "And they're always fried, never baked like in Bolivia or Chile."
From San Antonio, the group walks south through the city centre while sampling a magazine of exquisite street foods, starting with mango ceviche. In other parts of Colombia, this raw mango salad is topped with lime and salt. But in Cali, street vendor Kevin Valencia-Campaz has earned a cult following by adding pepper, cinnamon and a drizzle of condensed milk. "I ride my bicycle two hours from my village to Cali every single day, even when it rains, because many of my customers buy from me every day," Valencia-Campaz said. "If I miss even one day, they'll be very disappointed."
After refreshing their palates with a lulada, an icy drink made from lime and an indigenous citrus fruit called lulo, groups try a prawn ceviche bathed in a rich tomato sauce they soak up with plantain crisps. "The recipe originates from Buenaventura on the coast," explained stallholder Katarina Urtaro. "But I learned it from my aunt who used to have a ceviche restaurant in Cali."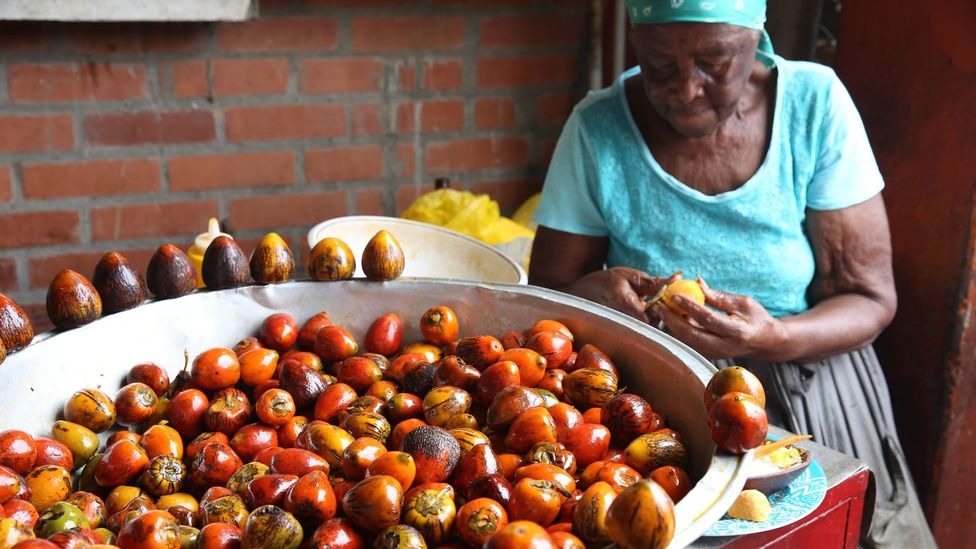 Cali's cuisine includes fresh seafood and tropical fruits thanks to the city's location between the ocean and the mountains (Credit: Ian Neubauer)
The journey of flavours reaches a crescendo at La Alameda, Cali's technicolour central market, where groups taste home-grown dishes like lechona, spit-roasted pork stuffed with rice, onions, potatoes, peas and spices; fritanga, a class of fried food that that includes pig intestine, catfish, chorizo, blood sausage and pork rinds; tamales, banana-leaf bundles filled with steamed meat, potato and cassava; gelatina de pata (foot gelatin), a sweet made of raw sugarcane, milk and marshmallow; and, to finish off, a strong cup of Colombian coffee.
"Five years ago, if we had walked from San Antonio to this market, we probably would've been robbed by now," Nieman said. "The fact we can do it now without experiencing any kind of sketchy feeling is a very good example to show how much public safety has improved in Cali in such a short period."
On nature's doorstep
Cali is most beautiful in the early evening when breezes from the Pacific blow away the stifling heat of the day and the sidewalks buzz with people. "Cali has very different energy at this time," said Frenchman Benjamin Mariotte of Escape from Cali Bike Tours. "People are going home from work, socialising, stopping off at bars and eating on the streets. Everyone is happier, so it's the best time to explore the city."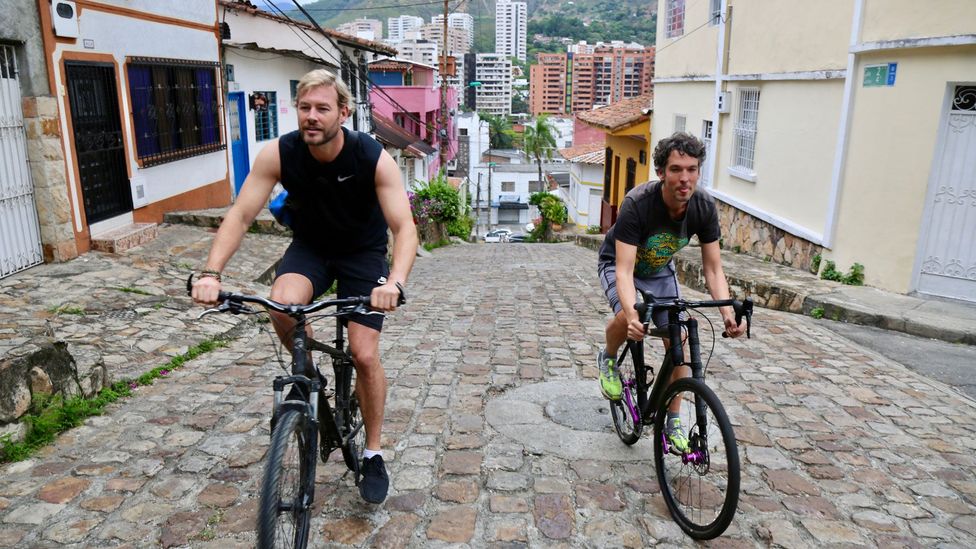 Frenchman Benjamin Mariotte recommends exploring Cali by bike in the early evening (Credit: Ian Neubauer)
Every evening at 18:00, Mariotte meets travellers at the Magic Garden House in San Antonio for night-time bicycle tours of the city. Like most things in Cali, the tours are inexpensive – just 30,000 Colombian pesos (£7.50). They take in Barrio Granada, an upscale dining and late-night entertainment precinct; La Tertulia Museum, a brutal cubist building housing one of Colombia's largest collections of modern art; the artisan market at Loma de la Cruz; and Cat Park, a permanent riverside exhibition of 16 kooky cat statues on the north bank of the Cali River. On the opposite side of the river is El Bulevar De Río, a newish bicycle-friendly riviera lined with cafes and bars. Riders also pass Caliwood, a private museum that documents how films and projectors shipped to Cali from the late 1800s gave birth to the city's film industry.
"Colombia's film industry is growing rapidly because of new laws that give big rebates for foreigners and discourages Colombian filmmakers from going overseas," said Hugo Suarez, the museum's owner. "But while traditionally most of our movies were about politics, today they are mostly about semi-fictional movies about narco-traffickers. The director of Narcos, Andrés Baiz, he is from Cali."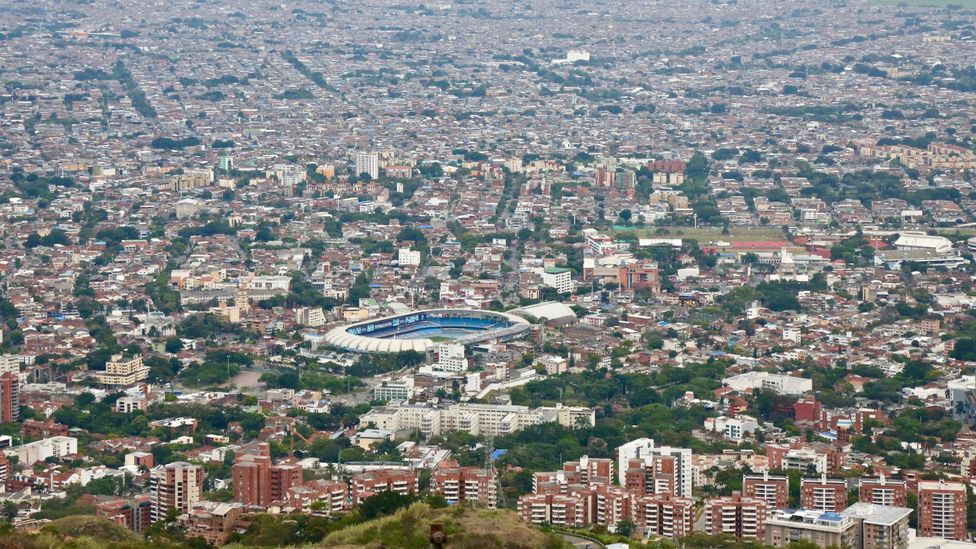 From Cristo Rey, you can see the entire city of Cali and Cauca Valley (Credit: Ian Neubauer)
For a more challenging bike ride, join hundreds of Caleños in the late afternoon for the 9km uphill slog from San Antonio to Cristo Rey, a 26m-high Jesus statue on a hilltop west of the city. "People in Cali are crazy about bicycles," said Hugo Ramírez, an accountant who rides to the Cristo Rey every day after work.
The steep, winding route laden with switchbacks takes the best part of an hour, but the views are worth it. From the top you can see the entire city and Cauca Valley, and the land corridor that leads through the Andes to Buenaventura and the Pacific.
"This is what keeps me in Cali – the closeness to nature," Mariotte said. "You only have to ride 10 or 20 minutes from the city centre to be bouncing up and down on the biggest mountain range in the world."
Comeback Cities is a BBC Travel series that showcases under-the-radar capitals, champions the urban underdogs and revels in the success stories of cities that have turned their fortunes around.
Join more than three million BBC Travel fans by liking us on Facebook, or follow us on Twitter and Instagram.
If you liked this story, sign up for the weekly bbc.com features newsletter called "The Essential List". A handpicked selection of stories from BBC Future, Culture, Capital and Travel, delivered to your inbox every Friday.