Africa's most-populated country is a cultural powerhouse. But's what's behind the nation's drive to succeed?
I
In a lifetime of feverishly competitive Scrabble-playing, I have only been defeated by six earthly beings. Growing up, my mother's nickname for me was "speedometer", and I began teaching myself German at the age of nine in order to catch up to the 10 languages my parents spoke between them. For Nigerians like myself, a competitive streak is as natural as spicy jollof rice at a wedding.
For Nigerians like myself, a competitive streak is as natural as spicy jollof rice at a wedding
In fact, excelling in all circumstances is so deeply entrenched in the Nigerian psyche that the nation's unofficial motto is "Naija no dey carry last" ("Nigeria never comes last").
This winning mentality is visible at home and abroad. Nigeria is the most populated country in Africa and, according to Bloomberg, now has the continent's biggest economy – earning us our famous sobriquet, "The Giant of Africa". Glittering examples of Nigerian success can be seen in the literary world, international music charts and throughout the diaspora.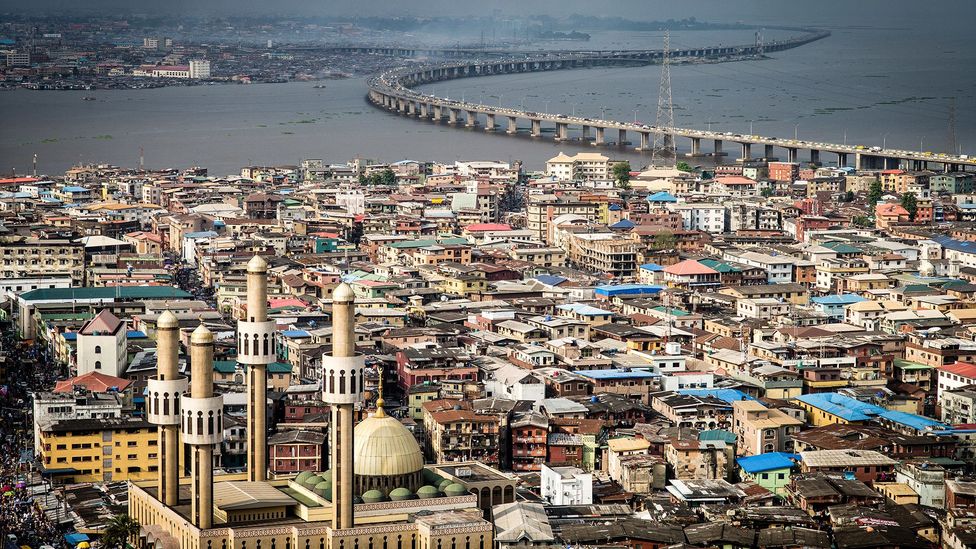 Nicknamed "The Giant of Africa", Nigeria is a pulsating powerhouse of culture (Credit: Michael Kraus/Getty Images)
Lagosian superstar Wizkid topped the Billboard Hot 100 chart with the song One Dance alongside Drake and was the first Afrobeats artist to headline a sold-out show at London's Royal Albert Hall. Nigeria is home to Wole Soyinka, Africa's first black African playwright to win the Nobel Prize in Literature and Chimamanda Ngozi Adichie, whose novel Half of a Yellow Sun was recently voted the best book to have won the Women's Prize for Fiction in the last 25 years. According to the Migration Policy Institute, 61% of Nigerian-Americans over 25 hold a graduate degree, making them one of the most "successful" ethnic groups in the US. Oh, and my Scrabble prowess isn't random: Nigeria has won three of the last five World English Scrabble Players Association Championships.
Nigerians are one of the most 'successful' ethnic groups in the US
While this internal drive to succeed and get ahead may not seem evident to outsiders, there are countless opportunities for travellers to witness Nigerians striving to get ahead – if you know what to look for.
Across Nigeria, aspiring Scrabble champions practice in low-key lounges, palm wine joints and people's homes, and the intellectual game is now officially classified as a sport by the Nigerian government. Walk through Abuja's buzzing Wuse Market and you will inevitably encounter smart buyers striving to snag the best prices by attempting to negotiate with traders in their own languages – and with more than 370 ethnic groups and 500 spoken languages in the country, this is no small task. If you happen to see (and hear) the boisterous affair that is the Nigerian wedding, you might notice status statements displayed through women's attire: sky-reaching gele headscarves, ostentatious designer items, imported Dutch Wax fabrics and gold jewellery. Each are tools for one-upmanship and advertise "a ti de!" ("we have arrived!").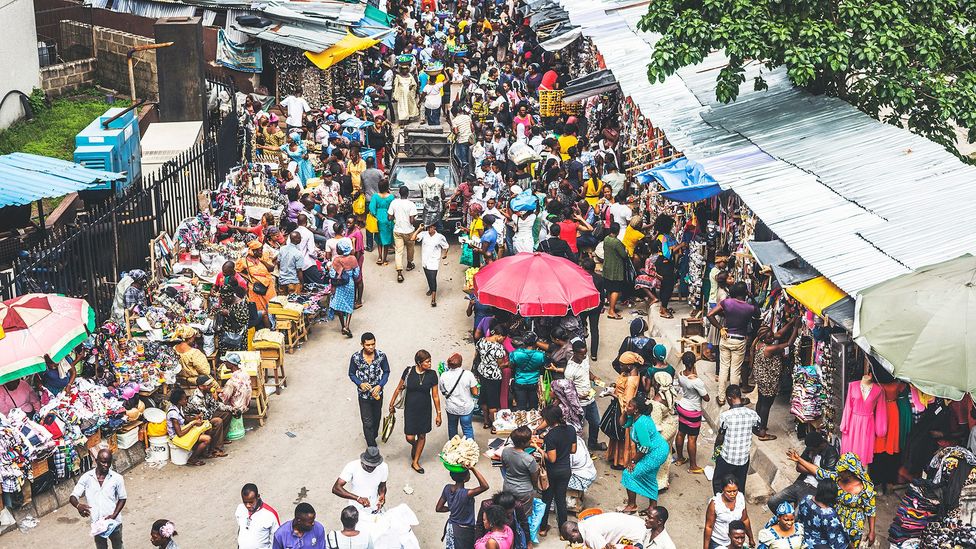 Nigeria is home to more than 370 tribes and 500 languages (Credit: peeterv/Getty Images)
So, what's behind this "Nigeria never comes last" mindset? Lofty expectations are bestowed upon Nigerian children from an early age. We are taught to marry well, amass multiple degrees and earn enough to take care of our parents in old age. The firstborn carries the brunt of these expectations and should ideally support younger siblings, too. There are plentiful warnings against "non-traditional" careers in the arts in favour of profitable vocations that offer respectable titles like doctor, barrister or engineer.
Along with lullabies and folklore, we grow up on a diet of stories of our parents' tribulations; stories from the Biafran civil war, the military dictatorship or how complex things were when the British were in power before we gained independence in 1960. If our parents could come out on the other side and make something of themselves, then our internet-powered generation certainly can, too.
You may also be interested in:
• The most inviting city in Africa
• The word that defines Senegal
• The law of generosity that rules Kenya
"There is an inherent element in Nigerian culture that children must do better than their parents in every way", said Victor Body-Lawson, a Lagos-born architect, artist, developer and educator at Columbia University in New York. "As a result, parents push their children, drive them to achieve, and the children are indoctrinated in this cultural belief."
Nigeria is considered a collectivist society. Individuals pursuing success are a commitment to the wellbeing, pride and prosperity of the family or tribe. We are therefore highly incentivised to avoid shame linked to failure or recklessness. Rather tellingly, even our national anthem includes a pledge to attain "great lofty heights" and a stern reminder that "the labour of our heroes past shall never be in vain."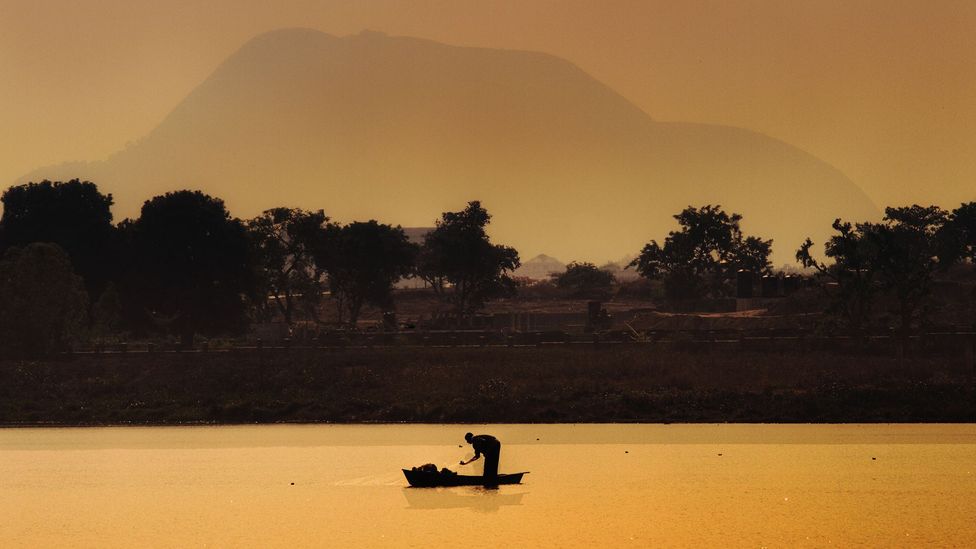 Nigerians are taught from an early age to exceed the success of their parents (Credit: Irene Becker Photography/Getty Images)
As the daughter of a Nigerian diplomat who regularly dined with presidents, I had much to live up to. A living room photograph of my father with Nelson Mandela hung over us as a reminder of what was possible and tacitly expected of us. We had a peripatetic upbringing living between Namibia, the Netherlands and Nigeria, but it was my childhood years in the latter that awakened my need to excel.
As early as primary school, Nigerian children are ranked from first to last for each subject and overall at the end of each school year. When we moved to Nigeria, my 7-year-old peers were already conversant with the periodic table and had schedules packed with extra-curricular activities, after-school reading and church.
English is the official language in Nigeria and having a foreign accent denotes higher education, wealth and general success. Therefore, many Nigerians dabble in accent switching to appear more "sophisticated". We refer to it as "blowing phoneh" or "phonetics" and it's a tangled transatlantic accent that is not British, American or representative of any Nigerian group. But interestingly, this non-accent pinpoints a Nigerian anywhere in the world.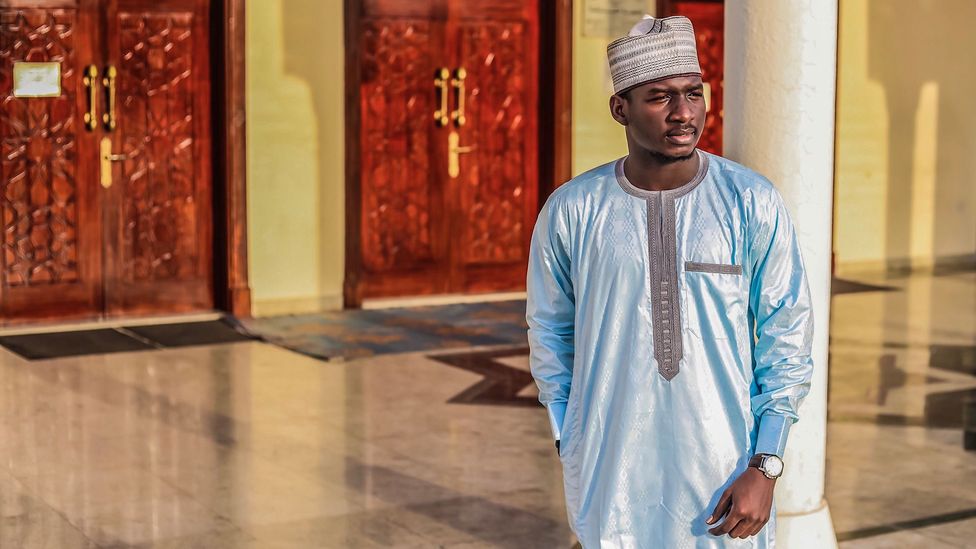 Ironically, adopting a non-Nigerian accent is a quintessentially Nigerian trait (Credit: Abu-Bakr Sanusi/Getty Images)
A young man I met in The Hague once tried to sweet-talk my friend using a distinct false twang, which instantly told me he was a fellow countryman. When I asked where he was from, he said, "Pennsylvania, United States". I shot him a knowing look and asked what part of Nigeria he was from. "Ogun State", he chuckled.
This accent alchemy is thoroughly linked to social mobility. When my sister returned to Nigeria after 15 years overseas, many of her old classmates spoke to her with an "American accent", despite the fact that they hadn't left the country. For travellers in Nigeria, staff at shops, restaurants and bars will adjust how they speak to you after assessing your clothing, intonation and whether you are oyinbo – a colloquial term for a Caucasian or non-African-passing person. You may also hear this false accent on the national news broadcast and in films.
Social mobility, riches and "making it" are also prevalent themes in Nollywood movies. Nigeria's film industry overtook Hollywood in 2009 and is now the world's second-largest film industry behind Bollywood, producing roughly 50 films every week. Nollywood's highest-grossing movie to date is The Wedding Party, a rom-com depicting the tumultuous union between an eligible heir and a woman below his social class. The wealthy mother of the groom uses a posh foreign accent, while the bride's parents flit between native tongues. A frazzled wedding planner also uses a quasi-British accent, but reverts back to Yoruba and Pidgin English when the well-heeled clients that she seeks to impress are gone.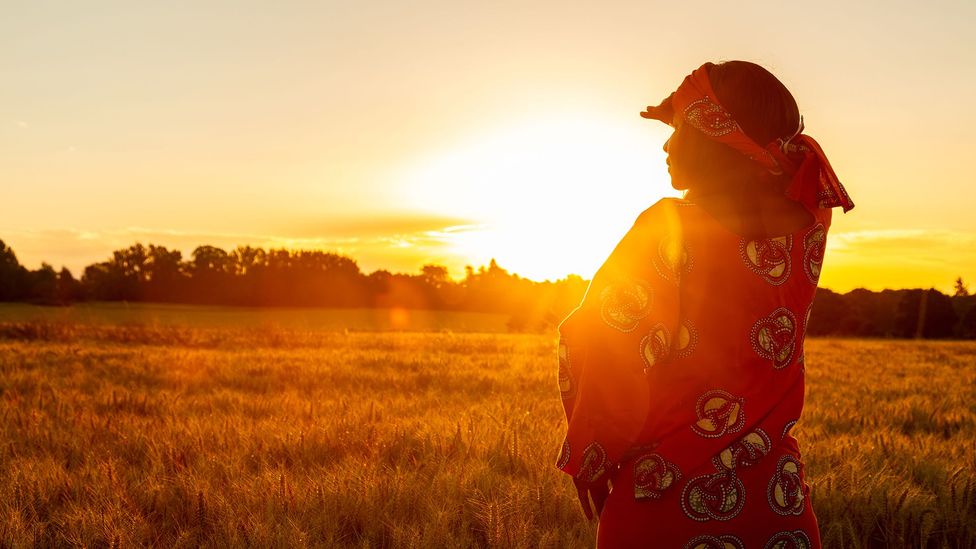 Residents of Africa's most-populous nation have a roll-up-your-sleeves mentality (Credit: dmbaker/Getty Images)
At the heart of this boundless aspiration is the fact that Nigerians place great value on being respected; they are tenacious, hard-working, status-driven, and competitive. With more than 195 million Nigerians to contend with, a roll-up-your-sleeves mentality is certainly advantageous.
It is not uncommon for Nigerians to hold multiple jobs or have a side hustle selling food or clothing. Nigerians often introduce themselves using their professional titles, even in informal settings. They will also happily reprimand those who do not greet them appropriately. Under no circumstances should you call an elder only by their first name. You will be reminded that you are not their "age mate" and must call them "Aunty" or "Uncle", if you know them; or "sir" or "madam" if you don't.
Power, success and connections are not only nice-to-haves but are somewhat essential for daily life in Nigeria. Even seeing a bank teller requires knowing someone that works at the bank who you have to "sort out" with a "dash" (a gift or bribe) each time you go, so it's advantageous for travellers to inquire with their hotel, host or any local friends if they have contacts that could smooth the process. To simply get by in society, you have to be "somebody" or "somebody's child".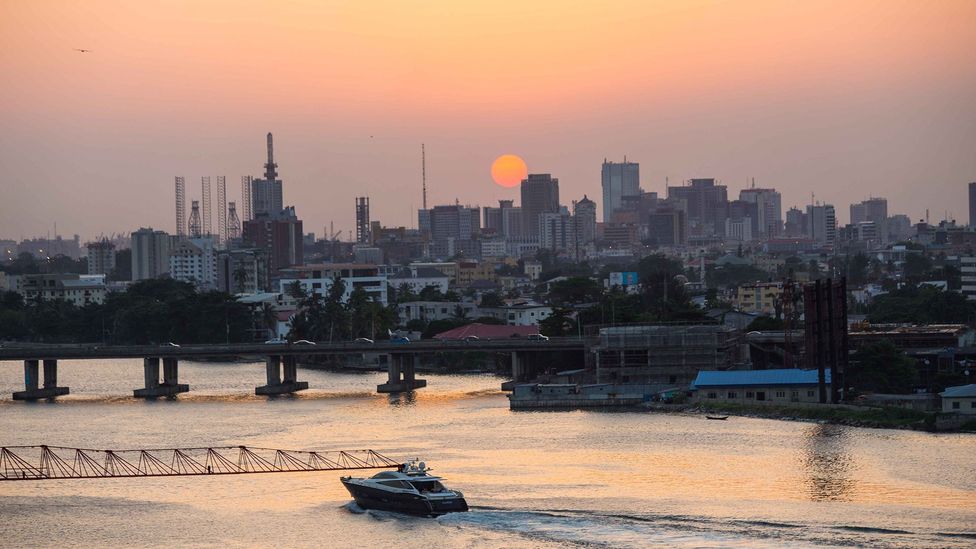 Success isn't just a luxury but somewhat essential for navigating daily life in Nigeria (Credit: Devesh Uba/Getty Images)
Dr James Yeku, assistant professor of African Digital Humanities at the University of Kansas, believes Nigerians' drive to succeed springs from hardship. "Nigerians who understand infrastructural precarity are some of the most entrepreneurial people in the world, and to show off the success of their work is one way of asserting relevance."
Yeku says that Nigerians define success by what people have and what they can show for what they have. If you're invited into a Nigerian living room, you'll likely spot a larger-than-life commissioned portrait of the house heads, a clear symbol of having made it or "hammered". And when you meet an acquaintance on the street in Nigeria, you can expect to be regaled with tales of recent achievements, high scores and trips abroad.
According to Kimberly Ihekwoaba, a Nigerian copywriter, the nation's competitive streak and tendency to overachieve has its drawbacks. "The average Nigerian is hard-working; however, the downside is constant comparison between people. Because status is relative, there will always be brighter and better," she said.
Nigerians are known for wearing their success for all the world to see (Credit: Cavan Images/Getty Images)

The drive to be educationally and professionally successful may also be linked to Nigeria's well-known optimism. "When your culture is preternaturally positive despite often brutal political, health and social conditions, optimism drives and inspires you to expect success in almost any circumstance," said Nigerian-American Afam Onyema, who was named one of the Top 10 Influential Migrant Africans in the US by WorldRemit for co-founding the celebrity-backed GEANCO Foundation.

This optimistic spirit is visible in common Nigerian names: Blessing, Testimony, Mercy, Godspeed and Goodluck – the name of our former president. In 2011, we were crowned the most optimistic nation in the world for the second straight year and possess an unfaltering belief that no matter the hardship, "no condition is permanent," as we often say.

Nigerians are certainly trained to work hard and play hard, and take great pride in the fact that they "never come last" — not at Scrabble, and certainly not at overachieving.

Why We Are What We Are is a BBC Travel series examining the characteristics of a country and investigating whether they are true.

Join more than three million BBC Travel fans by liking us on Facebook, or follow us on Twitter and Instagram.

If you liked this story, sign up for the weekly bbc.com features newsletter called "The Essential List". A handpicked selection of stories from BBC Future, Culture, Worklife and Travel, delivered to your inbox every Friday.

;