Ancient Polynesians settled the Pacific islands through the sacred art of wayfinding. Today, navigators sail thousands of miles, without instruments, to preserve the tradition.
Wayfinders see constellations as navigational guardrails
Time stood still as Hōkūle'a's scarlet sails pierced the Pacific horizon, painting an ancient scene long absent from Tahiti's shores. It was 4 June 1976 and Hōkūle'a, a traditional Polynesian double-hulled sailing canoe, neared Tahiti's Pape'ete harbour after 33 days at sea. Elders wept on the beach, absorbed by the moment's enormity. Children scaled trees to snag views of the history that would soon unfold.
50 Reasons to Love the World - 2021
Why do you love the world?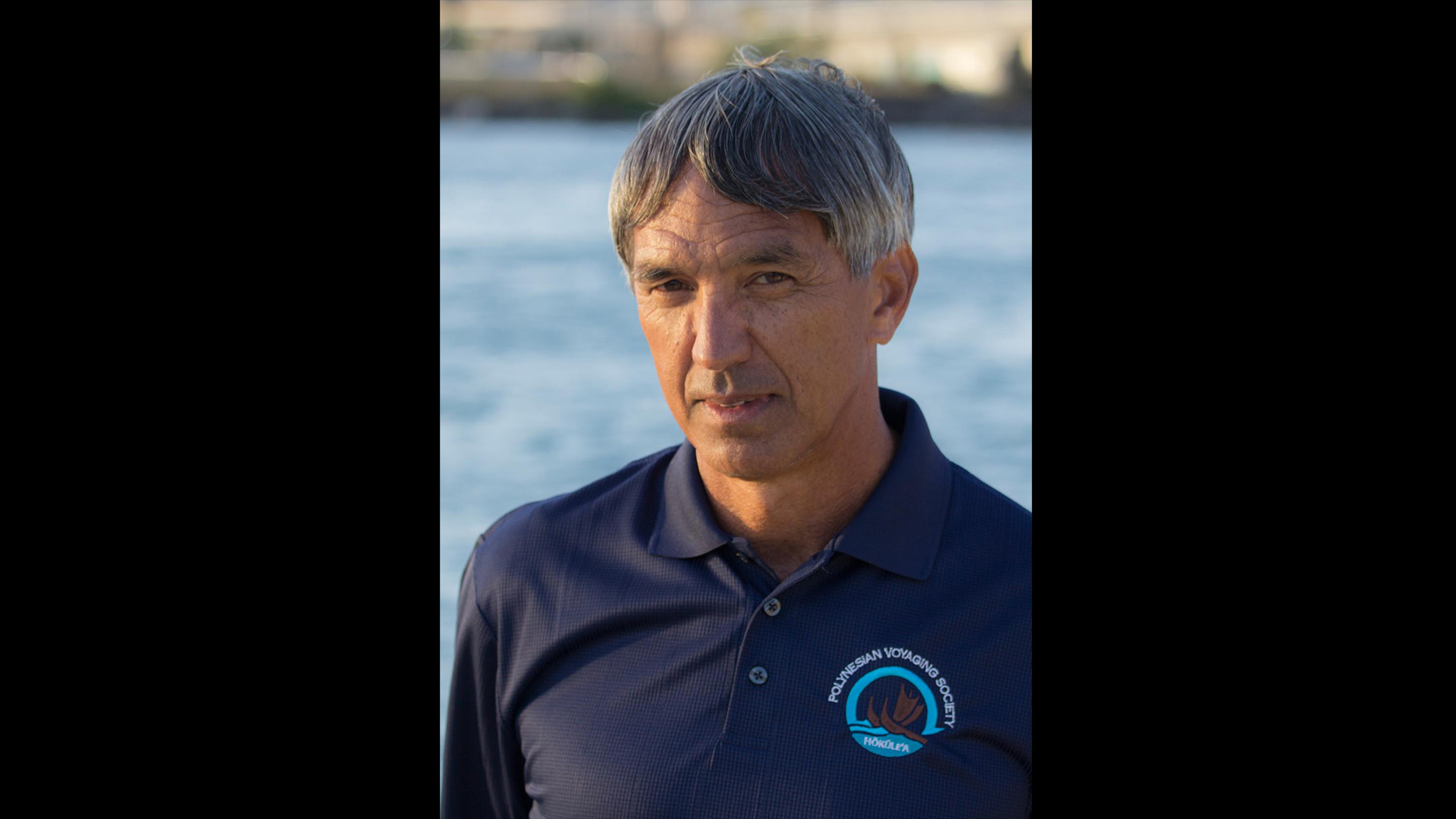 "Because the power of exploration, of navigators, is taking care of something bigger than yourself. It's not about putting a stake some place to say, 'look what I did', it's more about 'look what I'm trying to protect.'" – Nainoa Thompson, master navigator
Hōkūle'a carried a crew of a dozen Hawaiians and one Micronesian who'd used the pillars of ancient Polynesian wayfinding – navigating by stars, sun, wind, waves, wildlife and no instruments – to travel 3,862km from Hawaii to Tahiti. It was the first voyage on this route using traditional Polynesian wayfinding in centuries, and Pape'ete harbour's cheek-to-jowl crowd of 17,000 Tahitians, more than half of the island's population, were eager to celebrate.
To an outsider, non-instrumental oceanic navigation may sound like a hair-raising challenge. But for Polynesian wayfinders, it involves a deep and sacred connection to the Earth and a fluency in the planet's movements and patterns. Where the average person admires shining stars or soaring gulls, wayfinders see constellations as navigational guardrails and seabirds as clues to what lies ahead.
Polynesians perfected non-instrumental deep-sea navigation more than 3,000 years ago – well before early European explorers reached the Pacific with compasses and sextants. "They're a migrating people," Christina Thompson, author of Sea People: The Puzzle of Polynesia, said of the ancient Polynesians. "The ocean and its islands are their world; they are at home in a way that land-based people have a hard time imagining."
Polynesian wayfinders intuited Mother Nature's signals to successfully migrate among and settle more than 1,000 scattered islands across the Polynesian Triangle between New Zealand, Hawaii and Easter Island. But after European and US colonisation in the late 1800s, history classes throughout Polynesia told a different story. Children were taught that wayfinding long distances was impossible without instruments. Instead, they were told, ancient Polynesians drifted directionless – accidentally stumbling upon, then settling, the Pacific islands.
"This drift business is ridiculous," said Lilikalā Kame'eleihiwa, a historian and professor at University of Hawaii's Kamakakūokalani Center for Hawaiian Studies. "It's very clear they used stars to find their way, and the Tahitians in particular talked about how every star has an island. They would memorise which islands go with which stars."
The dismissive history lessons, paired with colonisers prohibiting native languages and cultural events in places like Tahiti and Hawaii, sowed decades of sorrow and fury on many Pacific islands. "Imagine graduating from 13 years of education and having no idea who your ancestors were or where they came from," said Nainoa Thompson, a native Hawaiian and master navigator certified through the sacred pwo ceremony, a ritual initiating students as deep-sea navigators. Thompson is also president of the Polynesian Voyaging Society, the Hawaii-based organisation that oversees Hōkūle'a and her sister canoe,Hikianalia.
Thompson, 68, grew up during his homeland's dark days of cultural suppression. He remembers his grandmother's tales of family members "using lye [soap] to rub the brown off their skin". But after Hōkūle'a's maiden voyage, Thompson watched a cultural revival sweep through Polynesia – a movement of ancestral pride and love of culture, largely sparked by the vessel that changed the course of his own life.
"Hōkūle'a was like a match that lit the flame of the Hawaiian renaissance," said Thompson, noting that Hōkūle'a's first voyage was designed to prove Polynesians could, in fact, navigate purposefully without instruments – a feat Hōkūle'a's crew accomplished, then celebrated, that blue-sky June 1976 day.
But in the sea of revelry after the historic landing, one important crew member was missing: Mau Piailug, a master navigator from Satawal, a tiny atoll in Micronesia. He was the only crew member fluent in the art of wayfinding, and by 1976, he was one of few master navigators left in the world.
The Satawal people still relied on wayfinding for sustenance, and Piailug had started his training in tidepools with his grandfather, also a master navigator, before he could walk. That's why Hōkūle'a's crew sought him out for their inaugural expedition; with wayfinding long absent from Hawaii, they needed an expert to teach them the craft. Piailug, who navigated the entire Hawaii-to-Tahiti journey, had hesitantly agreed to help, but soon regretted it. Crew members argued throughout the journey, and several lacked the required focus and discipline for non-instrumental navigation, so Piailug hurried home to Satawal as soon as Hōkūle'a entered Pape'ete harbour. He left one parting gift: an eight-track cassette tape with return-voyage instructions and a final, fiery message: "Don't come look for me. You will never find me."
Despite Piailug's absence, the Hōkūle'a crew set their sights on another Hawaii-to-Tahiti journey. But the ocean had other plans. In 1978, Hōkūle'a capsized, and seasoned crew member Eddie Aikau, one of Hōkūle'a's greatest supporters, surfed off to find help. Hōkūle'a and the team were eventually rescued, but Aikau never returned. Grief swept in with hurricane-like force, jeopardising the future of this budding movement. 
You may also be interested in:
• In Hawaii, being nice is the law
• Hawaii's trendy word that's misunderstood
• The odd Hawaiian fish that climbs cliffs
"Hōkūle'a was on the brink of becoming just another canoe in a museum, like so many canoes are today," said Matahi Tutavae, a Tahitian voyager who trained and eventually sailed with the Hōkūle'a crew in 2010. "[Polynesian] culture belonging to museums has been detrimental to our people. It says our traditions are stuck, they're in the past. But Nainoa [Thompson] was instrumental to getting Hōkūle'a back in the water."
Thompson had trained with Aikau throughout the 1970s, and the two bonded through a mutual dedication to wayfinding, and the cultural pride it sparked. But the 1978 tragedy tested Thompson's strength – could he wayfind without his friend? The answer had to be yes, Thompson knew, and he would continue pushing Hōkūle'a's limits to honour Aikau.
But the 1978 capsizing catastrophe did pinpoint the Hōkūle'a crew's many blind spots – weaknesses that would make long-distance wayfinding risky, if not deadly. Thompson and his father, Myron "Pinky" Thompson, one of Hōkūle'a's founders, knew they needed an expert versed in the art of non-instrumental navigation, someone who'd grown up wayfinding, to teach them – and the only man on the planet skilled enough for this task was the very man who'd sworn off Hōkūle'a two years before.
Thompson flew to Micronesia anyway.
"Mau was there waiting for me," he recalled, noting that Piailug was heartbroken about Aikau. "We sat on a driftwood log by the beach, and I asked him, 'Can you come back? Will you teach us?'," That last question hit home for Piailug, who, in 1978, was just shy of 50 years old. "Mau needed to go down the end of his life knowing navigation would not go extinct, because if one day there are no navigators, we will be people no more."
It reawakened our hearts, and that seed of self-doubt the missionaries planted had been thrown away
Piailug landed in Hawaii two months later. He trained with the crew and spent every day helping budding navigator Thompson cultivate his own wayfinding wisdom. By 1980, Hōkūle'a was ready for her next journey – but this time, Piailug took a backseat as his mentee, Thompson, became the first Hawaiian navigator to sail the Hawaii-to-Tahiti route, sans instruments, in more than 500 years. Hōkūle'a's second successful journey sparked a ripple of inspiration across Hawaii. "It reawakened our hearts, and that seed of self-doubt the missionaries planted had been thrown away," said Kame'eleihiwa.
Hōkūle'a inspired Polynesian communities beyond Hawaii to spark their own wayfinding movements, too. "It only takes one canoe visiting your island for that ancient memory to come back," said Tutavae, who, motivated by Hōkūle'a, helped launch the Tahiti Voyaging Society and its canoe, the Fa'afaite, in 2008. "When [Tahitians] talk about themselves now, they're referring to their heritage and voyaging history."
Thompson said the Polynesian Voyaging Society is also working with and training a new generation of Micronesian navigators; these navigators have their own voyaging society and aspire to bring Piailug's wisdom back to their home islands.
"I think he made a bet with his people and culture," said Thompson, sharing that Piailug broke "all the rules" when he agreed to train Hōkūle'a's crew. Navigation is immensely powerful and spiritual; traditionally, it stays not just within an island community, but within families. "I would've never asked him had I known that, but I think he understood that navigation would go extinct without students to carry on the values and sacredness."
By 2008, there was one wayfinding rule left to break: indoctrinating women through the sacred pwoceremony. (Piailug had initiated Thompson and 15 other students with pwoin 2007. 
Long before, Thompson's father had decided Hōkūle'a would welcome and train both men and women, but without Piailug's blessing, women could not receive the sacred pwo. When Thompson sailed to Satawal in 2008, he knew he had to ask his mentor to bend this last rule. It would be one of the last conversations these long-time friends would share.
"Mau was very sick, and he knew, and I knew, it was the last time we'd see each other," Thompson said. "I walked up to his house, and through the window, I saw the silhouette of him sitting there on his bed, a piece of plywood, just waiting." 
The two briefly talked, Thompson avoiding the hard question. "I finally just said, 'Mau, can I give pwo to wahine (women)?''" Thompson said, the anxiety of this question still visible now, almost 15 years later. "The man who broke every rule just said, flat out, no. And the way he said it told me don't ask again."
Thompson ran back to the boat, but his instincts told him the conversation wasn't over. As the crew prepared for its voyage home, Thompson, still troubled, refused to board. "I just turned around and ran to Mau's. When I got there, Mau was sitting on his plywood bed by himself again, waiting," Thompson said. "I go inside, and I can tell he's been thinking about the question."
After much silence, Piailug finally spoke. "You like give the navigation to the wahine?"
Thompson responded: "Yes, because they deserve it."
Piailug paused, then quietly shared his decision: "OK. Up to you."
"That meant he can't do it, but he gave me permission," Thompson said. 
Those three words were a verbal pass of the baton in the Pacific's wayfinding resurgence. Thompson and countless wayfinding teachers have since passed this baton further, with monumental initiatives, such as Hōkūle'a's round-the-world navigation from 2013 to 2017, inspiring more than 200 crew members, including female navigator Tamiko Fernelius, who volunteered for several stints of the worldwide voyage. Soon, she'll navigate part of Hōkūle'a's next major mission: a six-year, 65,983km circumnavigation of the Pacific. They plan to set sail in spring 2022, with the goal of spreading the ancient art of wayfinding while elevating and unifying underrepresented Pacific voices, particularly in the fight against climate change.
"Traditional navigation helped me pay more attention to nature and our culture; it inspired this desire to navigate the environment in a better direction," Fernelius told me.
Humanity is in the greatest movement of all time
This time Thompson, like his mentor, will take a backseat. He's gifting the reins to the next generation of wayfinders, to navigators such as Fernelius, and he swells with pride thinking about how far these young navigators, and the rest of humanity, can go.
"Sometimes I want to go back in a time machine and be 20 years old, because right now, humanity is in the greatest movement of all time, on the greatest canoe ever constructed: the Earth. And many don't even recognise this yet," he said, eyes crinkled by his ear-to-ear grin. "Millions of people are realising that all they need to do is what they can do to protect the planet – and it's stemming from this innate love for our home."
BBC Travel celebrates 50 Reasons to Love the World in 2021, through the inspiration of well-known voices as well as unsung heroes in local communities around the globe.
---
Join more than three million BBC Travel fans by liking us on Facebook, or follow us on Twitter and Instagram.
If you liked this story, sign up for the weekly bbc.com features newsletter called "The Essential List". A handpicked selection of stories from BBC Future, Culture, Worklife and Travel, delivered to your inbox every Friday.