Boasting one of the world's highest vaccination rates, Malta is now welcoming back visitors safely with cash incentives and a recently launched Nomad Residence Permit.
T
The Mediterranean island-nation of Malta may be small but its response to the pandemic has been mighty. Once enforcing some of the strictest restrictions in Europe, the country has finally been able to open its borders and welcome back visitors safely, boasting one of the world's highest vaccination rates.
Nearly 81% of all Malta residents are fully vaccinated. In fact, Malta and Portugal are the only two nations in Europe that have reached a more than 80% vaccination rate across their total population (including teenagers age 12 to 17, who have been eligible to get the vaccine since summer 2021), according to the European Centre for Disease Prevention and Control (ECDC). This make them two of the only places likely to avoid a winter resurgence says the ECDC director, and among the safest places to travel in 2021. Visitors to Malta must be vaccinated themselves if they want to skip a 14-day quarantine.
Why should I go now?
The country is more than ready to welcome back vaccinated international visitors – especially those looking to take advantage of their company's new remote work policies. In June 2021, Malta launched their Nomad Residence Permit, which enables visitors to keep their current employment in another country and live in Malta for up to a year (with the opportunity for renewal). Applicants must prove they can work remotely, work for an employer or offer freelance or consulting services and earn at least the equivalent of €2,700 monthly.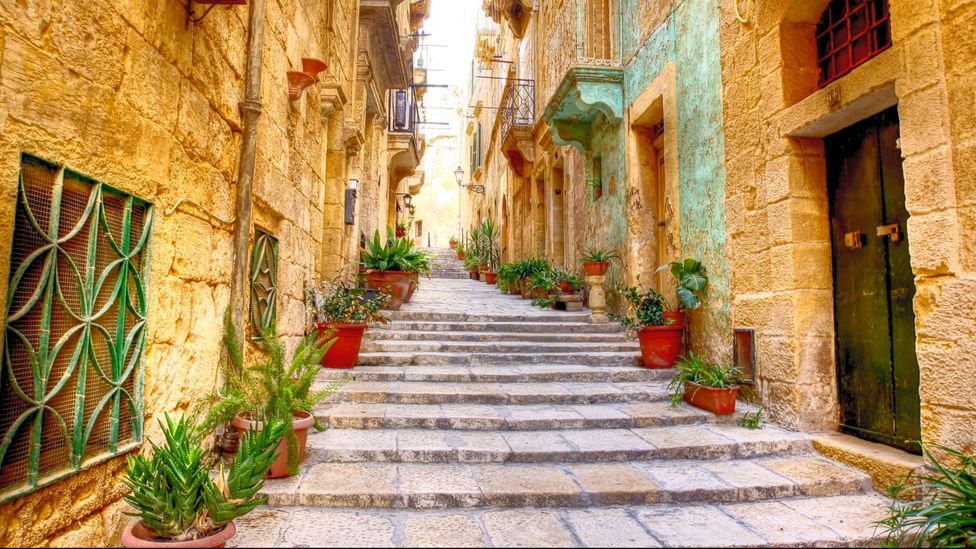 Malta is one of the safest places to visit in 2021, according to the ECDC (Credit: Chantal/Getty Images)
Visitors to Malta may also benefit from the tourism-boosting Free Independent Traveller (FIT) scheme, which allows participating hotels to give guests who stay three days or more up to €200 (€100 from the government and a matching subsidy from the hotel) in incentives (which can include a room discount or on-site perks). Book quickly though, as the special deals may end when funds for the programme run out.
Travel with no trace
Malta has been making some of the largest strides in environmental sustainability in recent years, ranking 10th in Earth.org's Global Sustainability Index. In 2021, the country launched its action plan toward a circular economy – one which ensures that producers remain responsible for where their products end up, encouraging reuse, recycling and overall reduction of resources.
To encourage this, the Malta Ministry for Tourism launched its Green Mobility programme for hotels in 2019, which awards hotels for encouraging sustainable modes of transport like bicycling, electric vehicles and shuttle services for its employees and guests to get to and from the hotel and urban centres. Current award winners include the five-star AX The Palace, its four-star sister hotel AX Victoria, and The Waterfront Hotel, conveniently located in Sliema near the ferry to capital city Valletta.
Eating sustainably and serving local ingredients from local farmers and fishermen has been on the rise here as well. Le Bistro, located in the Radisson Blu Resort near the sandy beach of Golden Bay, works closely with local suppliers to serve Spanish- and Italian-influenced dishes.
For those looking to eat more plant-based fare, Malta resident James Cutajar, who runs the travel blog The Travel Deck, recommends The Grassy Hopper, Malta's first vegan restaurant, which recently rebranded under the name Foam and Fork. "They offer some amazing burgers, wraps and salads," he said.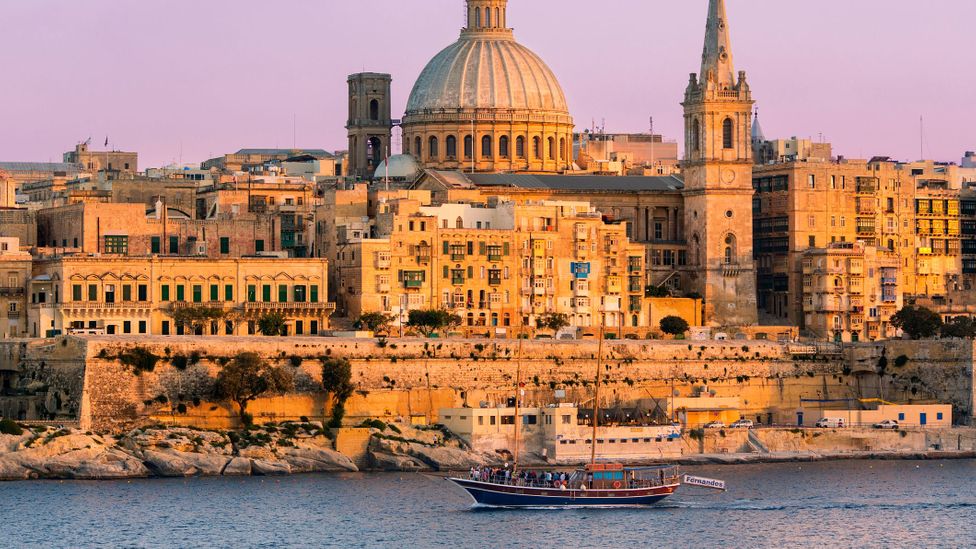 The new Nomad Residence Permit enables visitors to live and work in Malta for up to a year (Credit: Sylvain Sonnet/Getty Images)
It's easy to eat green at most restaurants here, even those that aren't explicitly plant-based. "If someone is vegan, they will not run out of places to eat," said Emily A Francis, an American expat who writes for the blog Oh My Malta. "It's one of the things I really like about Malta."
Both Francis and Cutajar recommend the chain Eeetwell, which sources seasonal and sustainable ingredients its fast, healthy dishes (like salads and wraps), and has a handful of locations across the island.
You may also be interested in:
• The world's safest cities in 2021
• Why are the Maltese so competitive?
• Four US cities bouncing back
To see some of the island's natural beauty, head to the north-west to the Majjistral Nature and History Park, Malta's first national park aimed at preserving the natural landscape established in 2007. Navigate the park (named after the Maltese word for "north-west region" or "north-west wind") with the convenient digital map marked with geological and historical points of interest. Admission is free and open 24/7.
Know before you go
Though locals say restaurants and bars are pretty much back to business as usual, some pandemic-related regulations remain in place, like group gatherings (including restaurant seatings) limited to eight people and 1.5m distances between indoor tables at restaurants and bars. Masks are still mandatory indoors, but as of recently, not required outdoors for those who are vaccinated.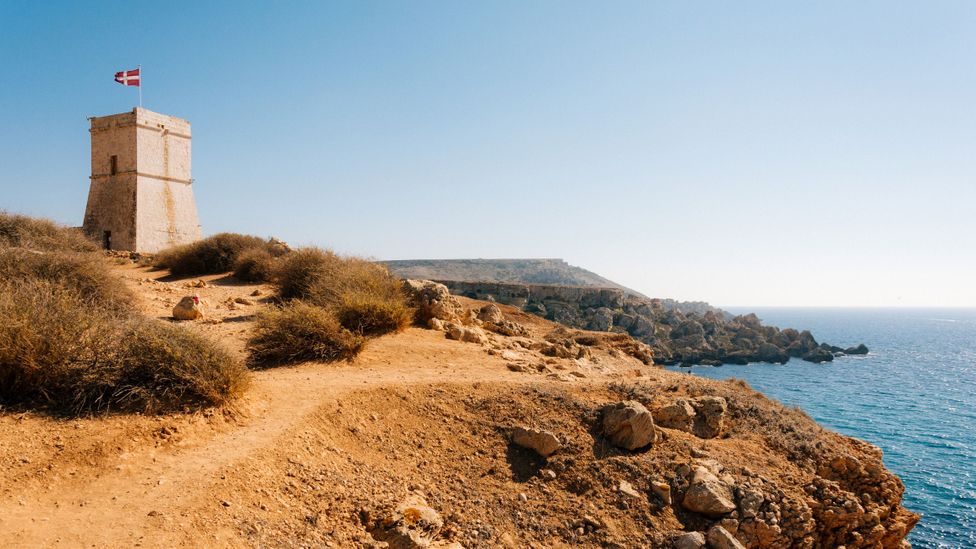 The Majjistral Nature and History Park is the island-nation's first natural national park (Credit: Lorenzo Viola/Getty Images)
Clubs in the popular St Julian's area are open. "But contrary to the normal partying that we're used to, guests should be seated," said Cutajar. That said, he says that clubs and lounge bars outside of the St Julian area may be a little less strict. He recommends the Uno Club, Marrakech and Gianpula.
Other country-wide restrictions have recently been lifted as of October, with seated events now open to 300 (up from 100) and public transportation capacity allowance up to 80% (up from 65%).
Travellers should consult the Ministry of Health travel page before embarking on a trip here, as restrictions and requirements can change rapidly. Countries listed on the red zone list can enter Malta with official proof of vaccination (US travellers will need the Verifly app) or a 14-day quarantine, while those on the dark red list need to apply for special exemptions.
BBC Travel's As the World Opens highlights the latest destinations opening their borders and explores the exciting things travellers can do there – safely and sustainably.
---
Join more than three million BBC Travel fans by liking us on Facebook, or follow us on Twitter and Instagram.
If you liked this story, sign up for the weekly bbc.com features newsletter called "The Essential List". A handpicked selection of stories from BBC Future, Culture, Worklife and Travel, delivered to your inbox every Friday.