Long known as a progressive beacon, Brighton & Hove is quickly becoming a global model of food sustainability.
A
After a sunlit drive through the rolling green hills of the South Downs National Park, I headed down a quiet country lane shaded by trees to Wilding Wood Farm, where wood sculptures carved from fallen trees punctuated the pasture. I had come to pluck broad beans on what would be my first-ever harvesting experience, but also to contribute to one of Europe's most inspiring sustainable food programmes.
I was the newest member of the Sussex Gleaning Network, which brings together local and visiting volunteers to help collect surplus harvest from area farms to turn into meals for people struggling with food poverty. Within an hour, the beans I'd picked were en route to a community kitchen in the nearby city of Brighton & Hove, whose network of sustainable food initiatives save hundreds of people in the city from going hungry every day.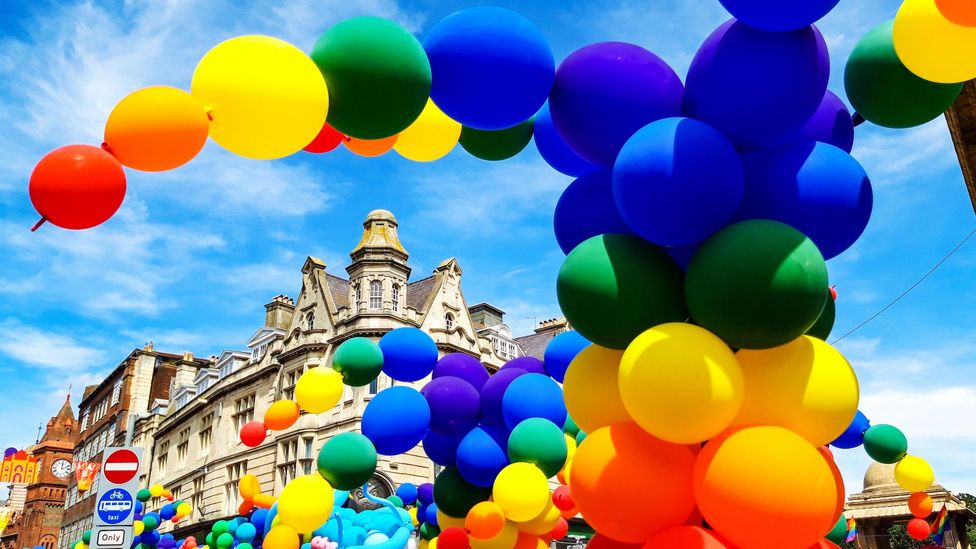 Brighton & Hove has long been known as a creative, progressive beacon (Credit: Joel Sharpe/Getty Images)
Brighton & Hove's determination to find ways to combat food poverty and food waste chimes with the city's renowned creative pulse and progressive attitude. Long known as the LGBTQ capital of the UK, this is a place that has had the UK's only Green Party MP for the past 12 years, enjoys its status as a UK City of Sanctuary that welcomes migrants from around the world and was named the Vegan Capital of the World by the magazine Chef's Pencil in May.
In 2020, Brighton & Hove became the UK's first city to be awarded Gold Sustainable Food Status by Sustainable Food Places, an organisation that works to address food waste and food poverty, as well as the many social, environmental and economic issues related to them.
Food has the power to bring people together and change lives
The city's breadth of sustainable food projects is vast. There are more than 75 allotments where people can grow their own food. More than 1,000 households engage in communal composting at nearly 40 sites, cutting food waste and supplying organic material to bolster urban food production. And free and donation-supported community cooking classes provide nearly half a million meals each year to residents coping with issues like mental illness, dementia and food poverty.
The Real Junk Food Project's Gardener Cafe is one example of how Brighton & Hove brings these different strands together. Run by volunteers and set amid the chic independent shops and bustle of the central North Laine neighbourhood, the stylish cafe creates its menu from surplus food collected from supermarkets and restaurants around the city.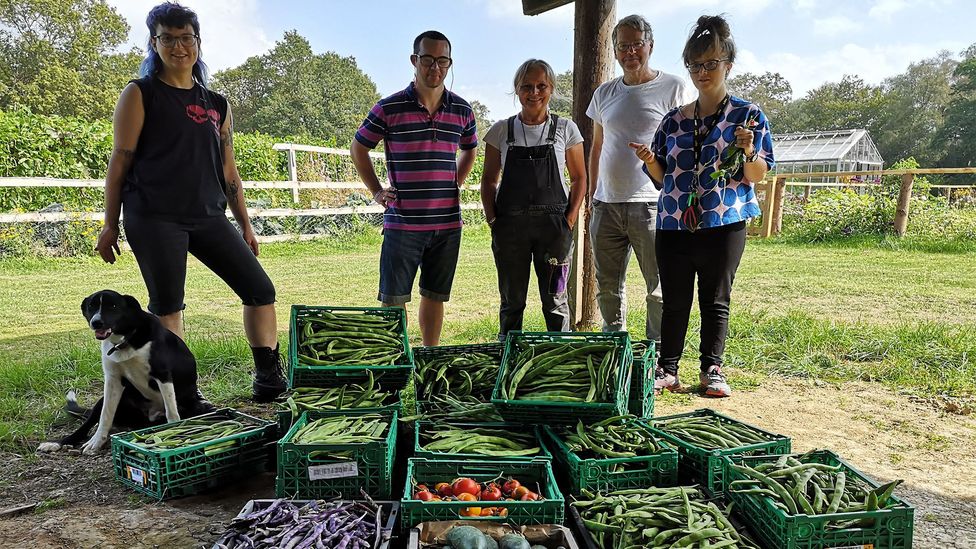 Through the Sussex Gleaning Network, volunteers help collect surplus harvest for people struggling with food poverty (Credit: Norman Miller)
"Food has the power to bring people together and change lives," said Vic Borrill, director of the Brighton & Hove Food Partnership (BHFP), a key player in the city's sustainable food efforts. The organisation is involved in more than 130 sustainably minded community food projects throughout the city that are open to the public, from brunch clubs teaching young people with disabilities how to cook healthy meals to food-growing sessions at allotments for older people suffering from dementia.
BHFP also runs open classes where keen cooks can learn how to prepare dishes from places as diverse as Japan, Italy and Uzbekistan. One evening I paid around £60 and joined half a dozen other enthusiastic amateur cooks to learn how to prepare Latin American Street Food dishes with Diego Ricaurte, one of the city's leading Mexican chefs, with the money raised going to fund other initiatives. Soon, we were each slow-cooking pozole rojo pork with our own chosen degree of heat and spice, while also learning how to prepare traditional Mexican black beans, sweet plantains and salsa.
Brighton & Hove's sustainable food surge may now be gaining national attention, but it isn't exactly new. According to Borrill, the BHFP formed back in 2003 when the city council, residents and cooking clubs came together to form the BHFP. It also took inspiration from Food Matters, a pre-existing Brighton-based group that also works to create sustainable and fair food systems.
After plucking broad beans at the farm and mastering the perfect salsa, I headed to the Old Tree Brewery to quench my thirst. Set up in 2014 as a social enterprise, Old Tree makes seasonal botanical drinks such as kombucha from local apples, elderflower and nettles. Over in the brewery shop, the air redolent with appley aromas, owner Tom Daniell explained how Old Tree sources local Sussex variety apples grown at small orchards set up around the city, including at local schools and the city's London Road train station.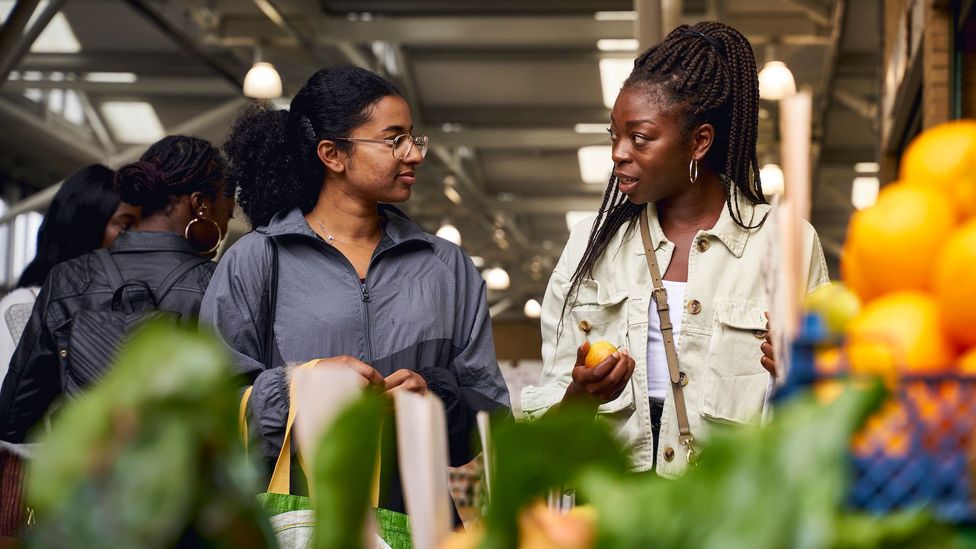 In 2020, Brighton & Hove became the UK's first city to be awarded Gold Sustainable Food Status (Credit: Justin Lambert/Getty Images)
On Saturday morning, I headed to the weekly Florence Road farmers market. In addition to showcasing local food products from vegetables to cheeses, a cut of the earnings go to fund therapeutic social care at places like Rock Farm – a working market garden and community space about a dozen miles west of Brighton and Hove where people from vulnerable groups connect with nature by tending and picking crops. 
For those not visiting on a Saturday, The Sussex Peasant food van is a market that takes Brighton & Hove's sustainable food ethos on the move. Set up by Ed Johnstone under the slogan "Bringing Local Farms to You", the van sells produce from around 20 Sussex farms five days a week at various locations around the city.
"We felt that people were getting further and further away from their produce and how it was grown or how it was farmed," explained Johnstone, as he helped customers buying local fruit and vegetables, delicious Sussex cheeses and fresh-baked artisan loaves beside a park in Hove. "We don't need to be flying in food from all over the world. Sustainability also supports a local economy, which benefits the local community."
The University of Brighton is even playing a part in the city's sustainable food network. Every day it turns coffee grounds from its cafes into fuel pellets to power biomass heating boilers. It's also conducting research on sustainable food practices that is inspiring cities around the world.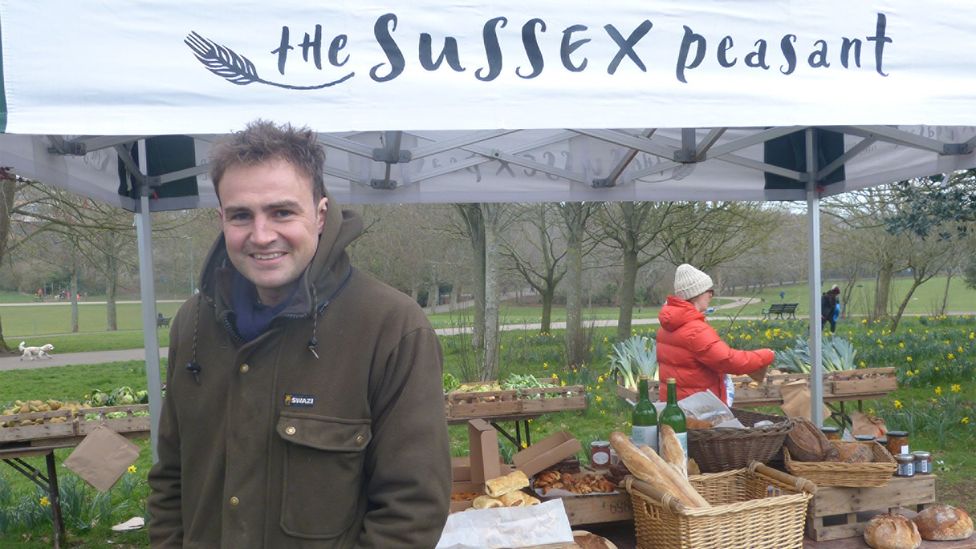 Ed Johnstone's Sussex Peasant food mobile market brings fruit and vegetables from local farms to the city (Credit: Norman Miller)
Katrin Bohn, a researcher at the university, is highlighting the benefits of adding community gardens in urban spaces so that residents can grow their own food. Both the UN and Unesco have picked up her research findings, which show how these allotments cut greenhouse emissions linked to both food transport and rotting food waste in landfills, while also providing healthy food for city residents. "There are other huge benefits from urban food production," she explained. "These include soaking up rainwater to reduce the risk of flooding, improving air quality and biodiversity as well as minimising urban heat island effects that raise city temperatures."
Bohn's research on urban food production has inspired initiatives in places like Germany and Japan. Tokyo's Nerima ward, for example, has introduced urban food producing gardens very similar to Brighton's Albion Community Garden, while Berlin and Cologne have set up Food Policy Councils that take a clear cue from an organisation like the BHFP.
For my final dip into the city's sustainable food scene, I headed to a special pub. Opened in 2014, The Bevy is a community-owned watering hole in the city's Moulsecoomb neighbourhood funded by more than 800 locals who own shares in the pub, with prices starting at £10. While similar community pubs have sprung up across Britain, The Bevy remains the only one in the middle of a social housing estate.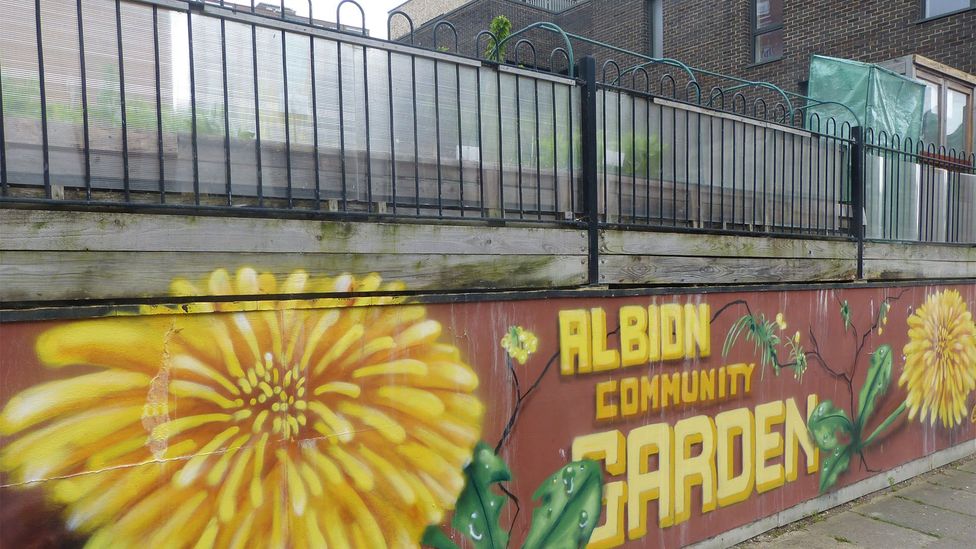 The Albion Community Garden is set among high-rise housing and lets residents grow their own food (Credit: Norman Miller)
When not serving pints, The Bevy offers cooking classes to teach the surrounding social housing tenants how to cook healthily, while running a monthly weekend food market with stalls selling affordable local fresh fruit and vegetables. And this being Brighton, The Bevy also runs a diverse array of events including Latin Dance Exercise classes and occasional LGBTQ+ Bingo Nights hosted by a local drag queen.
I came to tuck into the pub's Community Lunch. For a donation – I paid £4 – I piled a plate with rice, couscous and a fresh salad, which tasted even better knowing more than 70% of my meal was made from surplus food provided through a partnership with FareShare Sussex, another sustainable food project conveniently located a stone's throw from the pub. At other times, there are traditional English Sunday roasts and Friday night pizzas at more typical prices, which bolster the pub's takings to support its community initiatives.
After my meal, I took a pint out to sit in the pub garden, shaded by the same local Sussex variety fruit trees that supply the Old Tree Brewery back in the heart of town. As I sipped, I admired a little vegetable plot sprouting up between the apple and plum trees, and wondered where in this vast, sustainably minded city the veggies would end up.
Green Cities is a BBC Travel series that profiles innovative cities and towns around the world that are making bold strides towards a more sustainable future.
--- 
Join more than three million BBC Travel fans by liking us on Facebook, or follow us on Twitter and Instagram.
If you liked this story, sign up for the weekly bbc.com features newsletter called "The Essential List". A handpicked selection of stories from BBC Future, Culture, Worklife and Travel, delivered to your inbox every Friday.