Nice day for a royal white wedding?
15th May 2018
Last updated at
11:26
As any bride or groom knows, you can plan and plan, but the one thing you can't control is the weather on your big day.
Luckily it's looking dry and fine on Saturday for Prince Harry and Meghan Markle - but how have other notable royal weddings fared on the weather front?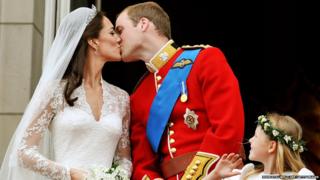 Cast your mind back a mere seven years ago when William and Kate's nuptials took place at Westminster Abbey on April 29th 2011. The maximum temperature in London was 20.3C (recorded at St James's Park). It was fairly cloudy in London for the wedding, with only 2.8 hours of sunshine recorded at Heathrow.
Met Office summary: "A few showers developed along eastern then southern coasts and isolated thunderstorms affected the south Midlands on 29th, but otherwise it was generally dry with some sunshine."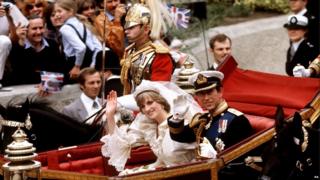 For Princes William and Harry's parents' wedding on July 29th 1981, Prince Charles and Princess Diana were spoilt with 9.1 sunshine hours. The maximum temperature was a balmy 24.4C.
Met Office summary: "The only spell of reasonably settled summer weather happened during the last six days of the month with the Royal wedding day on 29th being generally warm and sunny except in the far north of Scotland where it was rather cloudy and cool with a few light showers."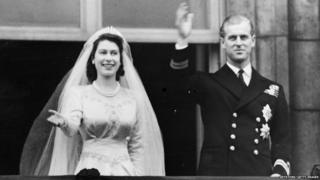 The Queen and Prince Phillip chose an autumn wedding, and they tied the knot on 20th November 1947 in London.
Interestingly, that day remains the mildest 20th November on record. Hawarden in north-east Wales hit 17.2C, while the temperature in London was around 14.2C.
However, some of the country also saw heavy rain. Parts of western Scotland and Cumbria reported over 25mm, with 75.5mm at Achnashellach in the Scottish Highlands. There was virtually no sunshine recorded that day.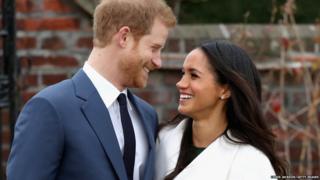 If records are anything to go by, we might expect something like this for Prince Harry and Meghan Markle's big day:
The warmest May 19th day in London was 25.7C, recorded in 2014.
The coldest May 19th day in London was 12.8C recorded in 1960.
The wettest May 19th day in London was 8.6mm in 2006.
Averages for May 19th in London: 18.5C is the average high. The average rainfall is 2.2mm.
You can check the latest Royal Wedding Forecast here.