When the market's moving, houses get flipped daily, sometimes two to three times in a day.
The London, Hong Kong, Sydney and New York real estate markets are hot, fuelled by low interest rates and demand by foreign investors looking for safe places to park their cash — or quick returns from flipping properties in markets where prices seem to only be going up.
Investors like these markets for their geography, educational institutions, lifestyle and economic activity, according to Knight Frank, a global real estate consultancy. New York and London were the top contenders in the Association of Foreign Investors in Real State's (AFIRE) 2013 survey, with the United States and United Kingdom providing the best opportunities for capital appreciation. What's more, the US, UK and Australian markets were ranked as having the most stable and secure real estate investments, with China ranked as one of the top emerging markets.
"Global property is a safe haven" amid political and economic uncertainty, said Gráinne Gilmore, head of residential research at London-based Knight Frank. "You can touch and see your assets."
But as foreign investors pile in, owning has become an expensive proposition for local residents, even as some local governments — worried about overheated housing markets — take measures to cool prices. That presents a host of questions for people who simply want to live in the city where they work, from how long the price run-up will last to whether they should buy, rent or sell to the highest bidder.
In these four cities, among others, the inventory of homes for sale has failed to keep up with demand. Local residents bid for what they can find but, especially at the high end of the market, they find themselves competing with all-cash offers from foreign investors who are more concerned about their portfolio than about living someplace.
Contributing to the housing price increases had been a housing shortage fuelled in part by a slowdown in new construction in recent recessions. Housing in these cities tends to be expensive to begin with because of land costs and zoning restrictions.
While construction is ramping up again, new housing won't be completed for a few years and the new supply may have little impact on home prices overall because demand will still outstrip supply, said Adam Challis, head of residential research at Jones Lang LaSalle, a financial firm specialising in commercial real estate services and investment management based in London. In London for instance, Challis said that new building "represents less than 1% of stock and around 11% of transactions currently," he wrote in an email.
A look at what is driving prices, how governments are responding and how regular buyers and sellers should position themselves in London, Hong Kong, Sydney and New York:
Cityscapes and price controls
While some countries have high taxes for foreigners purchasing real estate, others go out of their way to encourage foreign investment. Australia recently introduced changes to its capital investment requirement for residency and now, a AUS$5 million ($4.71 million) real estate purchase will fast track a visa application, said Ruth Stroppiana, chief international economist at Moody's Analytics in Sydney.
"Sydney hasn't experienced a sharp correction like other highly developed countries but it certainly stagnated after growing strongly," said Stroppiana.
The real increase in housing market activity has been above AUS$1 million ($942,200) with all-cash purchases by overseas buyers. Home prices increased 3.6% year-over-year in the first quarter of 2013, according to the Australian Bureau of Statistics.
Meanwhile, home prices in Hong Kong have doubled since 2008. "When the market's moving, houses get flipped daily, sometimes two to three times in a day," said Dennis Ma, local director of Greater Pearl River Delta Research at Jones Lang LaSalle in Hong Kong.
To cool its market, the Hong Kong government instituted higher duties, or taxes, on properties valued at over HK$2 million ($257,610) and lower loan-to-value thresholds for mortgage lending. A special stamp duty hold, introduced in November 2010 was extended from two to three years in October 2012. There is a duty of 20% of the sale price if the seller owns the home six months or less, 15% for homes held between six and 12 months, and 10% for homes held between 12 and 36 months. To break even, home prices have to appreciate above these amounts within these periods.
These measures appear to be working in Hong Kong's luxury market. Even though taxes are surmountable by most international wealth, after introducing a 15% stamp duty on non-resident purchases, the portion of buyers from mainland China has dropped from about 30% in October 2012 to 9% in January 2013, according to Knight Frank.
London has made a similar change by raising the stamp duty to 15% for properties valued above £2 million ($3.1 million) that are purchased through a company structure, a tactic that helps wealthy buyers achieve anonymity and avoid capital gains and inheritance taxes. But prices in London are on the rise. The average asking price for homes is above £500,000 ($778,600) for the first time ever, according to UK property website Rightmove.
In the US, a decline in real estate prices has turned around and in cities like New York, foreign buyers are helping to drive luxury home prices well into the millions of dollars. Although no organization tracks foreign real estate investment sales in US cities, nationally, the average sale price of all homes was $212,000 in 2012, but for sales to international buyers, the average price was $400,000, according to the National Association of Realtors.
"In some respects, the US is the most desired market because of the way capital can flow and the regulatory environment is more conducive to capitalism than most other countries," said Doug Bibby, president at the National Multi Housing Council, which represents the interests of prominent US apartment firms and advocates their interest on legislative and regulatory issues.
Implications for buyers and renters
In the US market, even though foreign buyers are most interested in the high end, this demand trickles down, said Michael Corbett, of Trulia, a residential real estate website. When there are 100 people willing to buy $68 million properties, "there are a thousand people buying at $3 million," Corbett said.
This drives prices up and reduces inventory in housing markets, said Corbett. "When all the $3 million homes are gone, houses that cost $2.5 million now cost $3 million."
This type of home price appreciation is good for homeowners building wealth or looking to sell, but also makes buying a challenge: houses cost more, mortgages require higher down payments and local buyers have to compete with all-cash offers.
In New York, rising home prices in the city will likely push more people to move outside the five boroughs and further into the suburbs, said Andres Carbacho-Burgos, senior economist at Moody's Analytics in Philadelphia. Renting can be just as difficult. Average rents in Manhattan were $3,815 and vacancy rates were an almost non-existent 1.58% as of April 2013, according to Douglas Elliman, a real estate brokerage.
Hong Kong has started to zone more land for development which could help ease supply in three to four years, but in the meantime, renting and buying are equally expensive, said Ma. With the limited supply now, selling a home while simultaneously buying is nearly impossible, he said. To scoop up a new home, a buyer might have to purchase quickly, even if his or her sale has not gone through. In Hong Kong, that means this buyer would be classified as an investor for purchasing a second home, triggering a larger down payment.
What's more, "the upside in prices is going to be limited," Ma said.  Experts say that a correction of between 10% and 15% is possible as US interest rates begin to rise, according to Jones Lange LaSalle. Previous down-cycles have seen residential prices correct by 30% to 40%.
Sydney, on the other hand, is earlier in its "green shoots" recovery, said Stroppiana of Moody's. Despite a supply shortfall, there's strong immigration growth, low interest rates and a tight rental market, which are both driving price increases and demand. The low interest rates have also helped make even pricier properties more affordable. Even so, experts say double-digit price increases are unlikely, making Sydney a more stable market for average buyers.
"Buying a second house and renting it out is quite attractive," Stroppiana said.
Are you looking to buy in one of these hot-priced markets? What's your strategy? Join the discussion on the BBC Capital Facebook page. Follow us on Twitter @BBC_Capital.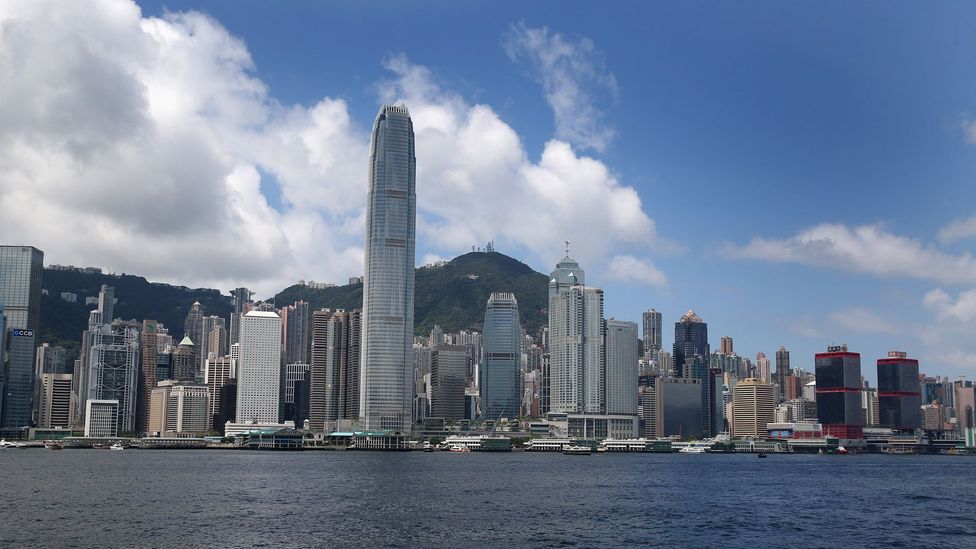 Home prices in Hong Kong, where supply is short, have doubled since 2008. In some cases, the same homes are bought and sold two or three times per day. (David Rogers/Getty Images)
Home prices in Hong Kong, where supply is short, have doubled since 2008. In some cases, the same homes are bought and sold two or three times per day. (David Rogers/Getty Images)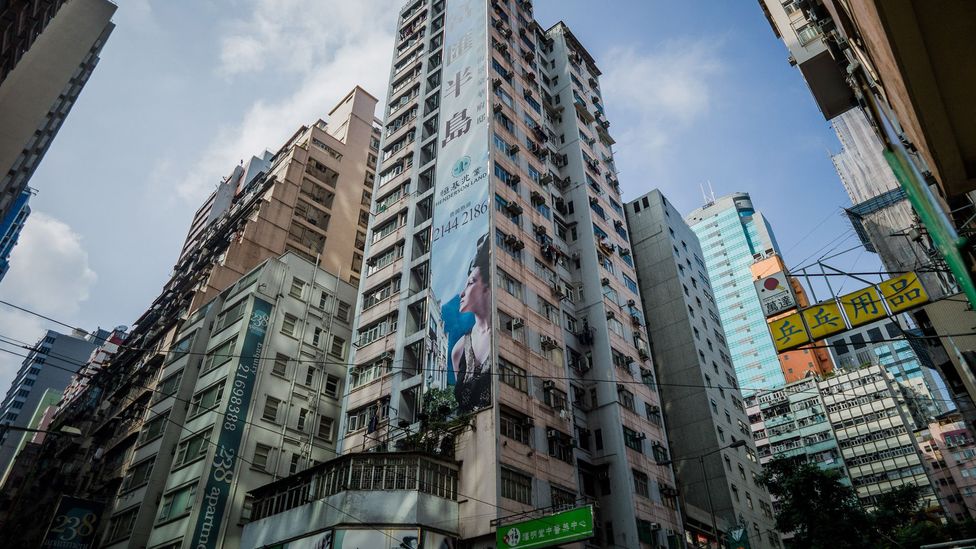 Hong Kong recently raised its tax for property purchases, deterring some foreign buyers. Experts predict a 10% to 15% decline in prices in the city. (Philippe Lopez/Getty Images)
Hong Kong recently raised its tax for property purchases, deterring some foreign buyers. Experts predict a 10% to 15% decline in prices in the city. (Philippe Lopez/Getty Images)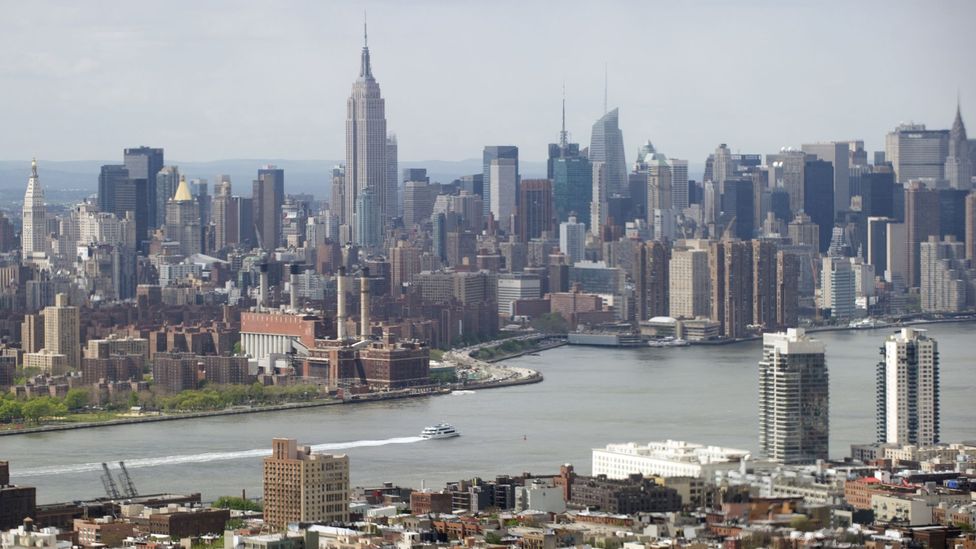 Rising prices in New York real estate, partly fueled by foreign buyers, may push people to move farther into the suburbs. (Saul Loeb/Getty Images)
Rising prices in New York real estate, partly fueled by foreign buyers, may push people to move farther into the suburbs. (Saul Loeb/Getty Images)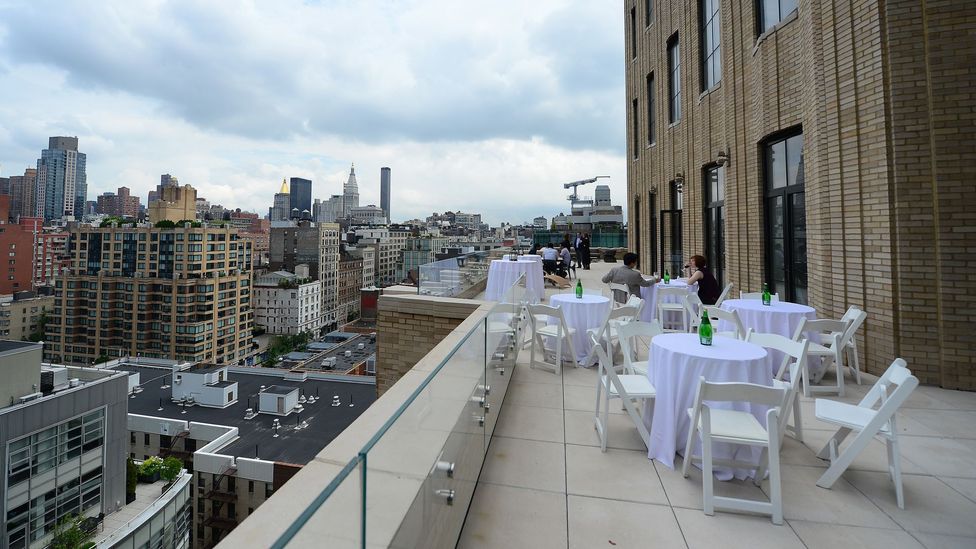 New York City is seeing a boom in luxury housing construction. The view from a private terrace in a new condominium complex. (Emmanuel Dunand/Getty Images)
New York City is seeing a boom in luxury housing construction. The view from a private terrace in a new condominium complex. (Emmanuel Dunand/Getty Images)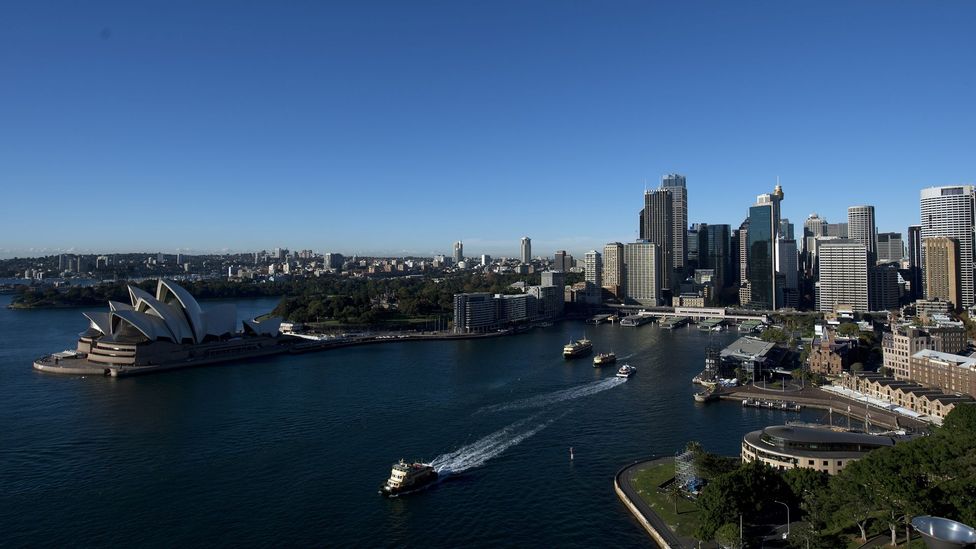 Strong immigration growth and low interest rates are driving property prices in the investor-friendly Sydney, Australia real estate market. (Saeed Khan/Getty Images)
Strong immigration growth and low interest rates are driving property prices in the investor-friendly Sydney, Australia real estate market. (Saeed Khan/Getty Images)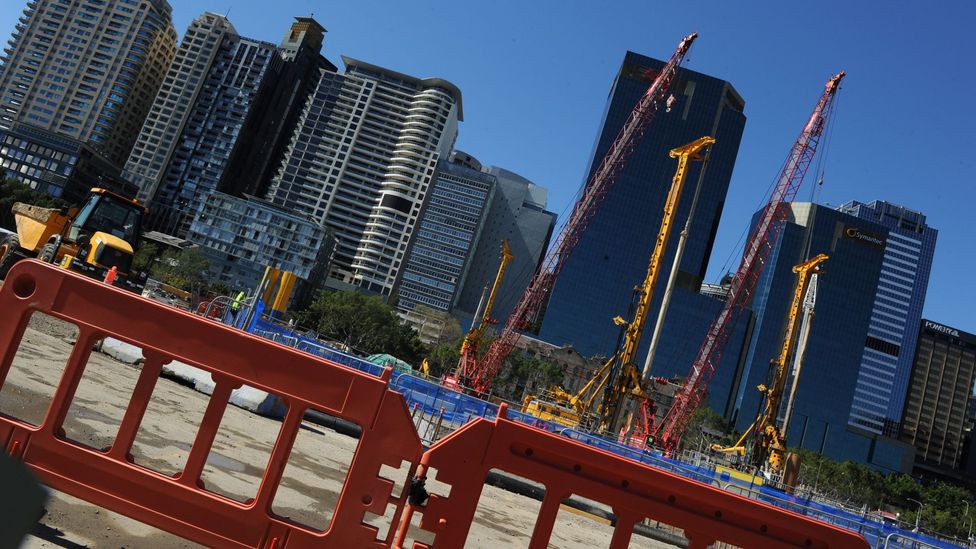 Home prices in Sydney increased 3.6% year-over-year in the first quarter of 2013. New construction could help ease tight supply. (Romeo Gacad/Getty Images)
Home prices in Sydney increased 3.6% year-over-year in the first quarter of 2013. New construction could help ease tight supply. (Romeo Gacad/Getty Images)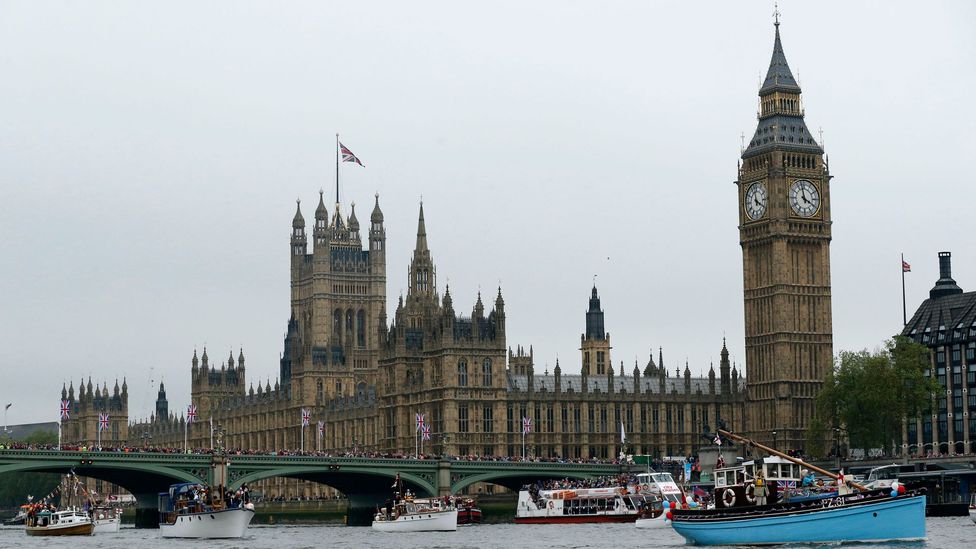 The average asking price for homes in London is above £500,000 ($778,600) for the first time. Foreign investor interest is helping to drive prices up. (Matt Dunham/Getty Images)
The average asking price for homes in London is above £500,000 ($778,600) for the first time. Foreign investor interest is helping to drive prices up. (Matt Dunham/Getty Images)
To help ease soaring real estate prices in areas like Clapham, London raised its stamp duty to 15% for some purchases above £2 million ($3.1 million). (Dan Kitwood/Getty Images)
To help ease soaring real estate prices in areas like Clapham, London raised its stamp duty to 15% for some purchases above £2 million ($3.1 million). (Dan Kitwood/Getty Images)