The digital nomad lifestyle presents plenty of challenges, including reams of paperwork.
Maneesh Sethi still remembers the moment he concluded some rules were meant to be broken, especially those governing the world of work. A taxi driver's offhand remark helped him see the light.
It was 2009. At age 20, Sethi had moved to Buenos Aires to start a web-based business. On a ride through the Argentinian capital's erratic traffic, the driver joked: "Argentines don't have a word for lanes."
Sethi was struck by this lax adherence to road rules, compared with Americans' more uptight attitudes. "Rules were created by people ... so we don't have to follow them," he concluded.
As he worked on his business, which earned revenue by using popular search terms to create content with advertisements, he started thinking about how to break away from social norms by combining his love of travel with his ability to work anywhere.
Sethi now belongs to a breed of young entrepreneurs who are rejecting traditional workplace structure by embracing flexible hours and travel. Many of them adopt the moniker digital nomad, life hacker or lifestyle designer. This lifestyle has allowed Sethi to work on various businesses from the back of a camel and during a stage performance in Berlin.
In 2011, he experimented with living in the woods for 28 days. After one week in a cave with only a tarp, blanket, water bottle and knife, he had drafted content for his blog "Hack the System" that discusses moneymaking strategies and other lifestyle topics.
Balancing this way of life, however, does present challenges. Digital nomads can struggle with maintaining health insurance, getting work visas and finding ways to make their moves palatable to their family. Still, many say it's worth it if they can run their businesses from a jungle cabana or near a lapping turquoise sea.
Making a living
To earn a living, Sethi has set up automated internet-based businesses that generate passive income. These ventures, such as affiliate marketing, advertising, selling online courses, and commission sales, yield slow, long-term returns. Sethi declined to say how much he makes, though he said he's been able to support his travels for as little as $15,000 per year.
His latest venture is Getitdonein30.com — an accountability and coaching system that helps people achieve 30-day goals. He charges clients $2,497 per month for the highest tier of service. Other digital nomads have established more conventional, albeit web-based, businesses.
"Automated businesses will work amazingly for a while, but it is a much more sustainable long-term solution to fall back on a type of business that offers services," said Cody McKibben, 29, founder of Digital Nomad Academy. The 250 some members of the Academy pursue occupations from consulting and e-commerce to writing and graphic design and pay $27 to $97 per month for access to resources and group coaching.
McKibben gained first-hand experience in nomadic work after leaving his Sacramento, California, hometown to try living in Thailand. He settled on Krabi, a province in southwest Thailand, where he paid $550 a month for a jungle-view townhouse. In September, he will relocate to Santiago, Chile, to work at tech incubator Exosphere.
Digital nomads are tapping into two related trends: companies' desire to outsource, and their increasing willingness to deal with remote workers.
The US Bureau of Labor Statistics says 24% of Americans work remotely at least a few hours a week. The Australian government promotes working at home and is striving for 12% of employees to work remotely at least one day a week by 2020. Meanwhile, research firm Imperative reports 74% of employers look to employ more freelancers in 2013.
Dan Andrews, who operates a product manufacturing business with locations in San Diego, California, and Ho Chi Minh City, Vietnam, said he is seeing more employers hire telecommuting employees, as he does. Employees that hold marketing positions with his company may work remotely after completing a one- to two-month training session. They earn 55% to 75% of what his California-based employees make.
 "We have a results-based culture and allow them to live where they want so long as they have Internet," said Andrews. Over the last 12 months, his manufacturing venture has earned over $2 million in revenue. From one digital nomad to the next, Andrews said, incomes vary greatly. Some run million-dollar companies like his while others work for a basic living wage. As for turning a profit, that is a challenge for all new entrepreneurs whether abroad or at home, he said.
Drawbacks
The digital nomad lifestyle presents plenty of challenges, including reams of paperwork. McKibben said most countries require travellers who intend to do business to have work visas.
Working internationally brings other headaches, too, from where to send children to school to how to maintain health insurance. Some nomads abandon the lifestyle when they have families. Others see through these hardships while also losing clients back home. "Location-independent business is sexy, but it doesn't let you build a business bigger than yourself," Sethi said. He recently settled in Boston to work on more hands-on enterprises.
McKibben finds whatever struggles he encounters to be only a part of his experience. Settling down short-term in a country is more fulfilling than visiting as a tourist, he said.
"The happiest people I know are self-employed and living on their own terms, as opposed to living in a box back home and getting less than two weeks' vacation per year," McKibben said. "I hope to see lots more people go this direction. That's my mission."
(The second paragraph was corrected to show Sethi's age as 20, instead of 21)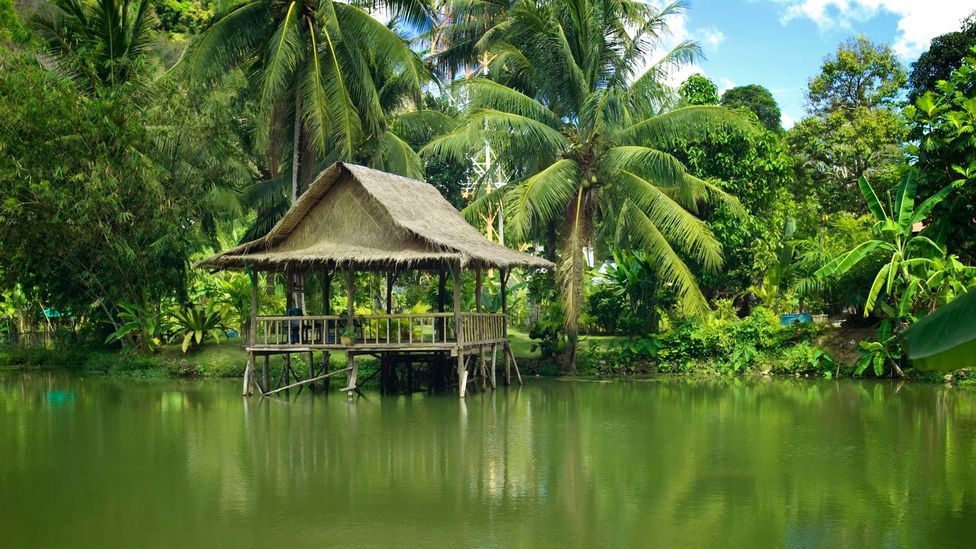 McKibben moved to Krabi, a picturesque province in southwest Thailand. (Thinkstock)
McKibben moved to Krabi, a picturesque province in southwest Thailand. (Thinkstock)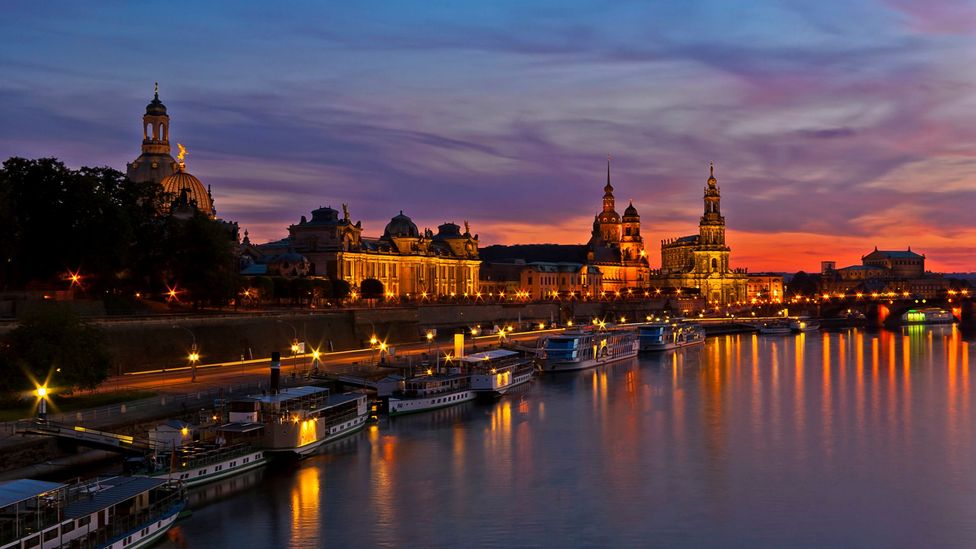 Germany offers work permits for self-employed foreign residents based on business plan, qualifications and competition with local businesses. (Thinkstock)
Germany offers work permits for self-employed foreign residents based on business plan, qualifications and competition with local businesses. (Thinkstock)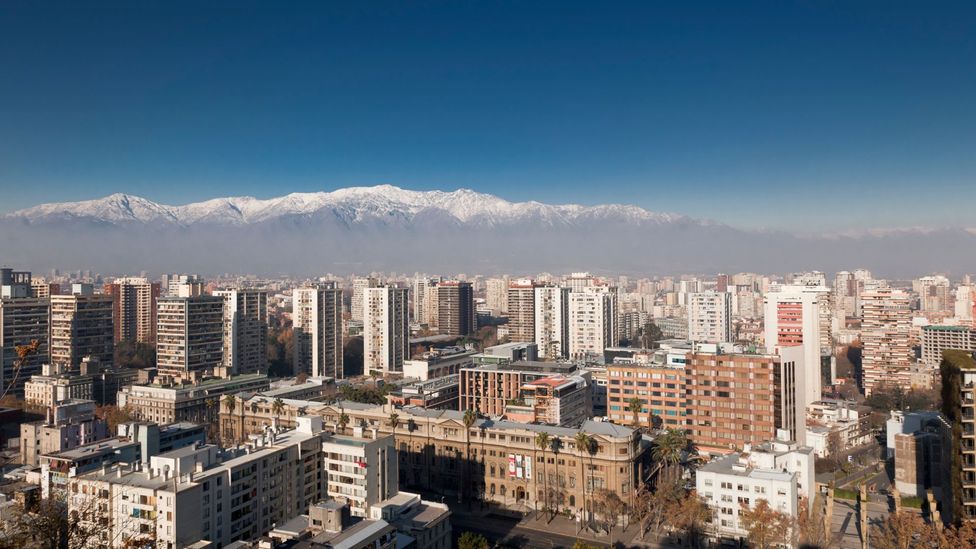 The Chilean government gives $40,000 in equity-free seed capital through Start-Up Chile. (Thinkstock)
The Chilean government gives $40,000 in equity-free seed capital through Start-Up Chile. (Thinkstock)