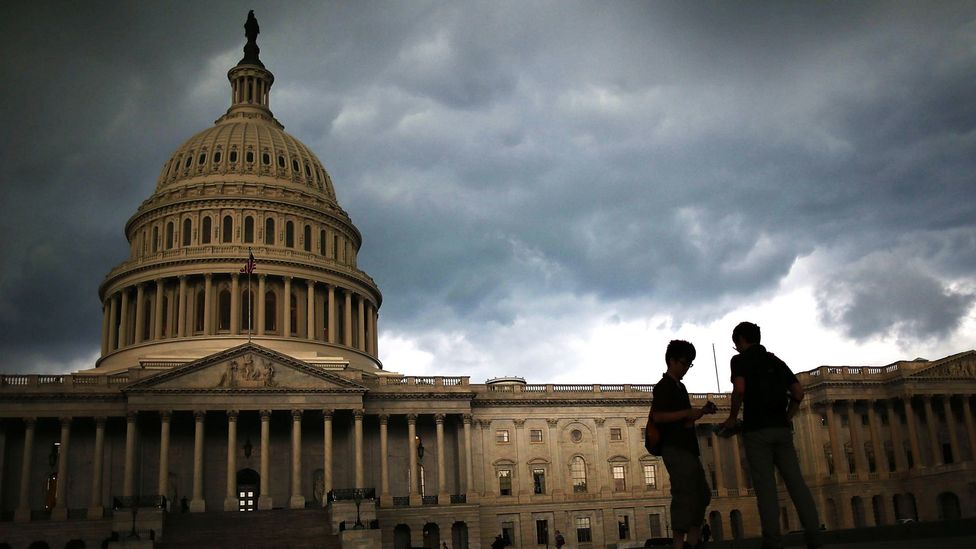 Investing amid political uncertainty...
Will the United States pay its bills on time? Will political wrangling lead the US government to shut down? The recent imbroglio in Washington DC has reignited discussions about global investing and political risk. As it became clear that a deal to keep the US government running would fail to pass by a shutdown deadline late Monday night, markets reacted. The Dow Jones Industrial average was down nearly 129 points on Monday and has seen declines seven of the last eight trading days. The last time the US government shut down,at the end of 1995, the Standard & Poor's 500 index saw small losses, but then rallied after the shutdown came to an end, according to the Wall Street Journal. Even on Tuesday, hours after the government began to shut down and before markets opened, stock futures were up slightly. While investing in the US equity markets may be safer overall - despite political turmoil - the risks can be far greater in other countries. Of course, rewards can be big for investors brave enough to put money into countries and companies grappling with political disagreements. Those who take a chance by buying stocks that others are avoiding can benefit handsomely. But in countries where political disagreements spill over into civil unrest, banking crises or sudden nationalisation of private businesses, portfolios can take a massive beating - at least for a while. To avoid getting burned, it's important to understand the history and politics of the country or region where a multinational company operates or where its supply chain might be vulnerable. The trouble really begins when the risks are too uncertain to even consider how much reward, or return, would be worth the chance. If there's too much risk, it's best to stay away. A look at four instances of political risk - Venezuelan privatization, the Greek debt crisis, a Japanese election and Egyptian unrest - and their short- and long-term impact for investors: (Getty Images)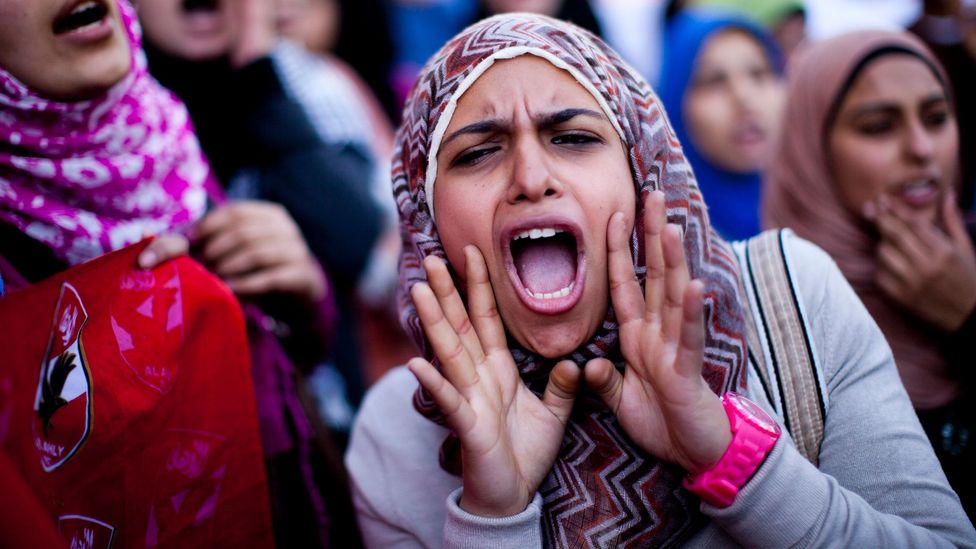 Egyptian revolution of 2011...
Investing in a country with an unstable government has extremely high risks, especially when there's potential for future civil unrest. Egypt's revolution is a prime example. Beginning in January 2011, Egyptian citizens demanded that President Hosni Mubarak's regime be overthrown. The country was suffering from high food prices, low wages and high unemployment - many Egyptians blamed Mubarak's regime for these troubles. Less than a month later, Mubarak stepped down and dissolved the government. Mohammed Morsi was elected president in June 2012, only to be overthrown in July 2013. After falling sharply in the days after the uprising, the Egyptian Stock Exchange closed for almost eight weeks beginning on January 27, 2011. In the 12 months since the protests began, the Egyptian benchmark EGX 30 index has fallen by almost 50% after closing at 7,156 on January 13, 2011. Shares of the Suez Cement Company, one of the largest manufacturers of cement in Egypt, fell by about 40% that year, while Talaat Mostafa Group Holding, one of the largest community real estate developers and land banks, fell almost 60%. Although the economy has broader issues and lost significant revenue from major industries, some companies have started to recover. Talaat Mostafa, for instance, is now down only 35%, although Suez Cement has yet to see its share price rise. A more stable government is a must for Egypt's economy - and investments in its companies - to recover. (Getty Images)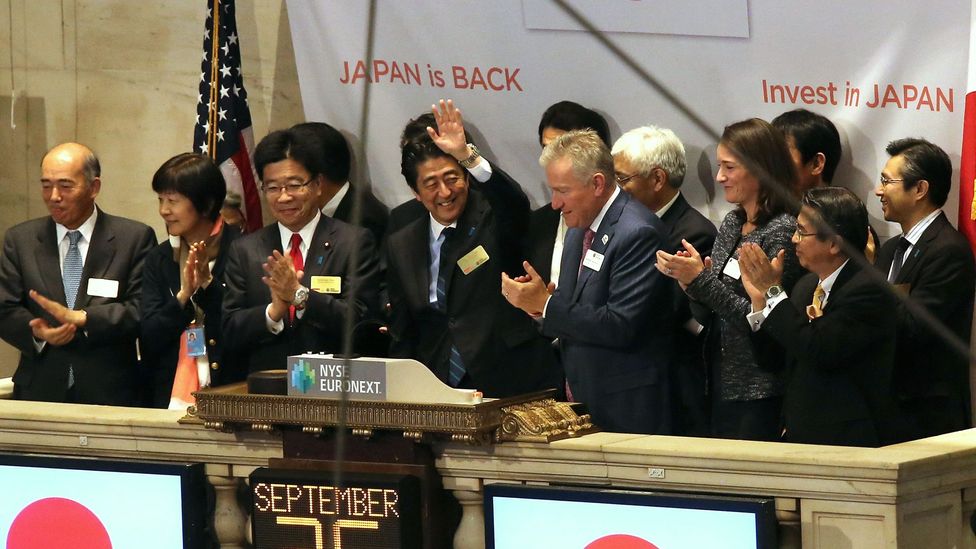 An election with an upside in Japan...
Bets on the new Japanese Prime Minister, Shinzō Abe, allowed some investors to win big, while others were left bereft. "With an election, there's a lot of anticipation ahead of time," said Lawrence White, professor of economics at New York University's Stern School of Business. "Markets try to anticipate elections by looking at the polls and trying to anticipate the consequences of the future." In the 2012 election, Abe ran on a platform of stimulating the economy with a plan to devalue the yen. Devaluing currency can make a country more competitive as its goods become cheaper for other countries to buy. Japan had been in a slump for years and the Nikkei 225 stock index was below 10,000, far from the December 29, 1989 high of 38,957. Abe began to implement the new policies soon after he took office in December. For Japanese companies listed on the Nikkei exchange there was an immediate benefit. Since the currency devaluation meant their exports would be more competitive in the global market, investors became enthusiastic about the potential for higher profits and better company fundamentals. The Nikkei is up almost 40% since January. Shares in Nissan Motor Co, a car manufacturer, are up more than 15% since January, while shares in Nippon Steel Trading Company, a trading company directly affiliated with Nippon Steel Corporation, are up about 50%, for instance. Investors who were underweight or thought the market would decline took a hit. Those who held on or had bigger shares of their portfolios in Japanese firms were handsomely rewarded. (Getty Images)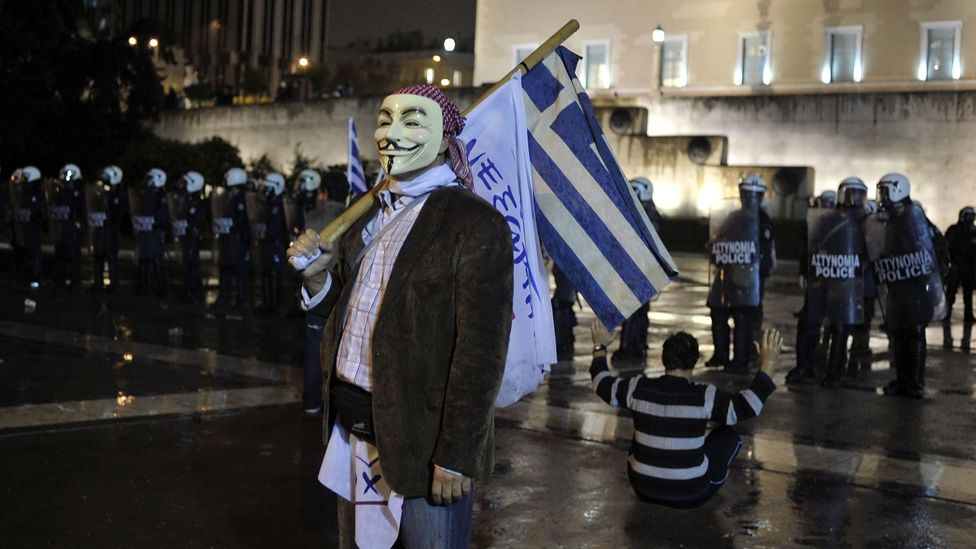 Greek debt crisis...
The Greek economic crisis, ongoing since 2009, shows little sign of full resolution. Shares of companies connected to the country continue to reflect the uncertainty. The turmoil began in earnest when Greece's debts reached 300 billion euros at the end of 2009, nearly double the 60% Eurozone limit. The country's socialist Prime Minister George Papandreou refused to take a loan from the International Monetary Fund, insisting that Greece wouldn't default on its debt. Investors didn't buy it and many dumped Greek debt and equities, fled to safer, higher-quality investments. The Greek Athex equity index fell almost 50% from the end of October to the end of June 2010. International markets began to suffer, too, falling sharply in July and August of 2011 amid worries that the sovereign debt crisis might spread to Spain and Italy. From July 18 to August 15, the German DAX Index dropped about 25% and the US Dow Jones Industrial average dropped about 10%. Since October 2009, the Athex equity index lost more than 65% of its value. Shares of Ellaktor, a Greek construction and infrastructure management company, lost about 60% of their value since the end of October 2009. Shares in Hellenic Telecommunications Organization, a Greek telecom, lost more than 65% of their value between the end of October 2009 and August 15, 2011, and are still about 30% off from their October 2009 value. Greece has made progress, but the crisis is far from over. The IMF and Eurozone nations have provided bailout measures and debt restructurings. In return, Greece has agreed to austerity measures that have fuelled civil unrest. There continue to be international ripples, as well. Earlier this year, for instance, the banking crisis in Cyprus resulting from Greek loans gone bad sent shockwaves through global markets and left some investors holding big losses. (Getty Images)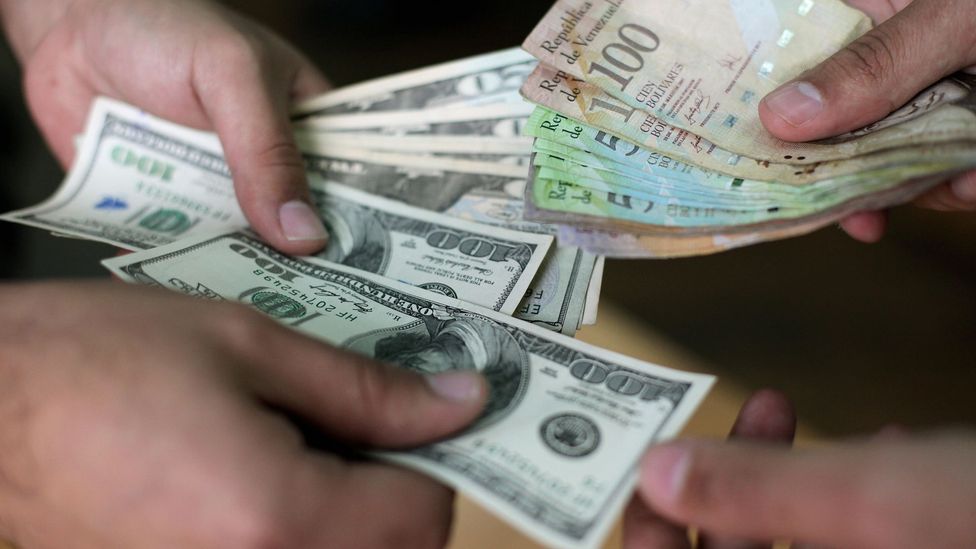 The nationalization of Venezuela...
Under President Hugo Chávez, Venezuela seized assets or nationalised more than 1,000 companies in industries including oil, agriculture, telecommunications, electricity, steel, finance, cement, gold and tourism. In 2009, alone, Chavez seized assets from about 60 companies operating within the oil fields. To combat food shortages and price inflation, Venezuela also seized ranches, fertilizer plants, agriculture supply companies, rice mills, brewers, food processors and farms. Amid the turmoil, which began in 2007, some companies simply walked away from projects. In 2007, Houston-based ConocoPhillips decided to pull out of its Venezuelan venture after failed contract negotiations with the government that would have imposed tougher business conditions. As a result, the natural gas and oil explorer took a second-quarter $4.5 billion after-tax charge. The stock declined more than 12% in the following weeks. Still, savvy — or lucky — investors gained if they bought some stocks during the disruption. Shares of Mexican food company Gruma fell by more than 6% after Chavez seized the Venezuelan assets of company in May 2010. But the damage was short-lived. The stock has more than doubled from its low in the summer of 2010. Shares of ConocoPhillips are finally trading near their July 2007 peak, after a period of volatility that was caused in part by the Venezuela-related charges. The Caracas Stock Exchange General Index started moving higher once Chavez announced he had cancer in June 2011, having increased more than 2,100% since. The market is up about 190% since he died in March 2013. (Getty Images)