J
Just before Peter Friend and Mark Barber both turned 40, they decided it was time to make a radical lifestyle change.
The British expats — Friend an expert in marketing and Barber with years of experience in hospitality — used their life savings and purchased a property in the south of France for about 390,000 euro ($503,776), planning to turn the regal 1930s family home into a posh bed and breakfast. The pair had fallen in love with the area on a previous visit.
Friend and Barber continued to work in London for two years to finance the renovations, which cost about 400,000 euro ($555,720) for new plumbing, additional bathrooms, rewiring electricity and adding an outdoor pool. La Villa de Mazamet opened for business in 2009 in Mazamet, a town in southwestern France.
Owning a bed and breakfast is a dream of city-weary professionals attracted to the idea of tossing aside the 9-to-5 life, yet still earning a living, making friends and working for themselves. The price tag and the day-to-day work and expenses of running a meal-serving inn might seem steep, but there are plenty of people turning the dream into reality.
"You've got to love working with people, but enjoy the solitude of running the business side," said Friend, adding that the freedom of time and space — something impossible when he had a corporate job — is gratifying to Friend. "I can stand and chat with guests for 30 minutes."
Buying into a lifestyle
Small hotel or pension (Japanese for B&B) owners say business is booming now because in-the-know travellers crave a one-of-a-kind experience that comes with staying in someone's home. Visitors value the close attention from proprietors and eating gourmet meals while staying in a well-appointed, unique private home.
There's certainly money to be made — even if buying a bed and breakfast isn't always inexpensive at the start. Bed and breakfasts are seeing more guests than ever with an average room price of $160 per night — $50 more than the average nightly cost of a hotel room, according to a 2012 survey from the US-based Professional Association of Innkeepers International. Many visitors want to explore locales not served by a large hotel chain, said Jay Karen, association president. "Travellers want to go off the beaten path a bit," he said.
Owners get to live in a beautiful location of their choice while schmoozing with guests and charging rates that cover their mortgage and living expenses. But be aware: the lifestyle takes plenty of effort, said Stefano Zocchi, who in 2006 opened La Palazzetta del Vescovo, a nine-bedroom guesthouse in Umbria, Italy, with his wife, Paola. The couple bought the place in 2000, but took their time with renovations and kept working their former jobs for several years before opening the guesthouse.
During the high season, "for almost eight months, we are living in a sort of golden jail without the possibility to take some time just for us," he said.
Being busy makes the bed and breakfast profitable, but it can be tiring. Owners tend to take time to rest in long holidays. Friend and Barber, for instance, use quiet time over the winter to reinvest in the property and take a month-long vacation.
How to choose and pay for a property
Depending on size, location and the extent of renovations or retrofitting needed, an operational bed and breakfast could cost as little as $200,000 in rural or lesser-travelled locales and upwards of $600,000 or more in parts of Europe or in historic towns.
A common strategy is to convert a residential home into a guesthouse that can accommodate visitors. Such a home might cost less to buy, but retrofitting and renovations can more than double the purchase price.
The first question to ask: Will buying be a lifestyle change (that is, you plan to operate the inn yourself) or purely an investment (you'll pay others to do a chunk of the work and reap profits)?
The answer will help you determine the size of property to purchase, said Karen. Real estate agents specialising in holiday properties can help would-be owners find a property that's viable for conversion or already operating as a bed and breakfast.
When converting a residential property, most banks only provide financing based on your current income and won't consider the potential income from the bed and breakfast, said Rick Wolf, a real estate agent and co-founder at the B&B Team, consulting firm in Maine in the US. Existing bed and breakfasts are typically sold as commercial properties and that allows owners to get a commercial mortgage in many countries.
As for the payoff, in the US, an average bed and breakfast has 9 rooms and between $200,000 and $500,000 in annual revenues. More than 30% of that is profit post-expenses (such as food, payroll, utilities and maintenance of the guesthouse), according to Professional Association of Innkeepers International survey.
Location, location, location
Bed and breakfast businesses can be a solid long-term investment — or a money loser, depending on where you buy. Wendy Snodgrass purchased the Bellavista Bed & Breakfast after a major hurricane, which brought prices down on St. Thomas, a part of the US Virgin Islands. Snodgrass said the purchase price was about 30% of current market rates, which start at around $600,000.
Snodgrass, 47, and her partner, Doug Kriebel, run the inn without full-time employees.  "We live pretty simply on the side and put the money back into the house," she said.
Kate Warburton, 32, who owns a guesthouse on Roatan, an island off the coast of Honduras, said a "constant demand for beachfront rooms" has made her choice of locale a smart one. She is adding two more rooms to her six-bedroom bed and breakfast later this year.
"The location helps us a lot," Warburton said.
Hiring a staff of six has allowed her year-old business to flourish without the need for her to be on site all of the time. Warburton, currently spending a few months in the UK, pays her staff between $500 and $1,000 per month. That strategy allows her more freedom, but it's also risky as it can be hard to find good staff.
Figuring out the right place to buy can take several years. Snodgrass purchased her bed and breakfast after she had lived on St Thomas for five years. The Zocchis saw more 50 properties in the Tuscany area in Southern Italy over two years, before stumbling upon La Palazetta with their real estate agent. The property had been abandoned for 40 years and needed two years of renovation.
"We bought it in two weeks," Zocchi said.
Reality check
For those dreaming of a quaint life, keep in mind, running a bed and breakfast yourself might be more work than the day job you left. Days can run from the break of dawn until well after dinner and include preparing meals, cleaning rooms, advising guests and marketing work, said Snodgrass.
Online review sites including TripAdvisor and Yelp can make a dramatic difference in boosting visitor rates so business owners must constantly work to improve feedback from guests and battle the competition. Proprietors use Facebook fan pages to keep in touch with former guests and spending time on online marketing is critical.
For eight months of the year, there's a seven-day workweek and zero personal time, but bonding with guests has been rewarding, said Zocchi — some 40% are now repeat customers and have turned into lifelong friendships.
"We can go to almost every country in the world, pick up the phone up and call somebody," he said. 
If you would like to comment on this story or anything else you have seen on BBC Capital, head over to our Facebook page or message us on Twitter.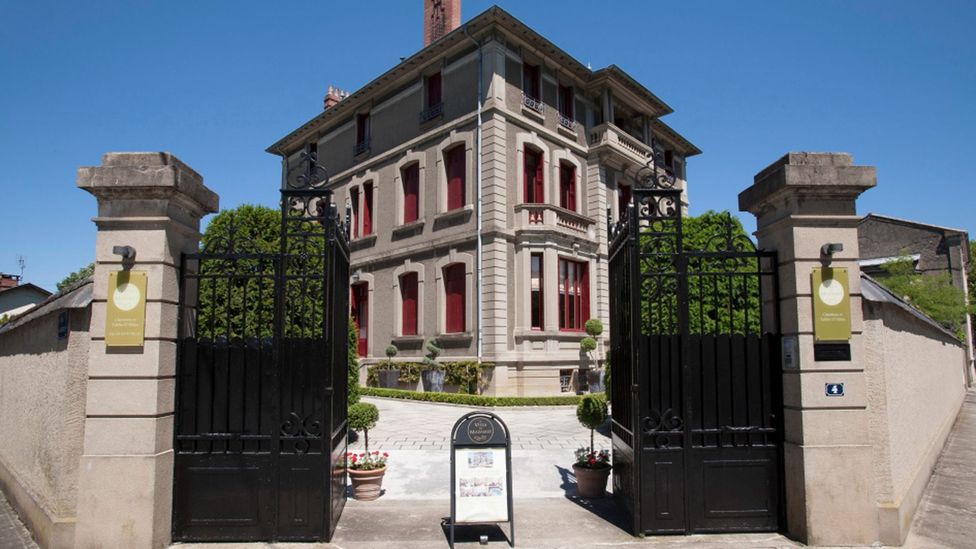 Mark Barber and Peter Friend turned a 1930s home in southern France into a guesthouse. (La Villa de Mazamet)
Mark Barber and Peter Friend turned a 1930s home in southern France into a guesthouse. (La Villa de Mazamet)
Barber and Friend left corporate jobs in London to open the bed and breakfast. (La Villa de Mazamet)
Barber and Friend left corporate jobs in London to open the bed and breakfast. (La Villa de Mazamet)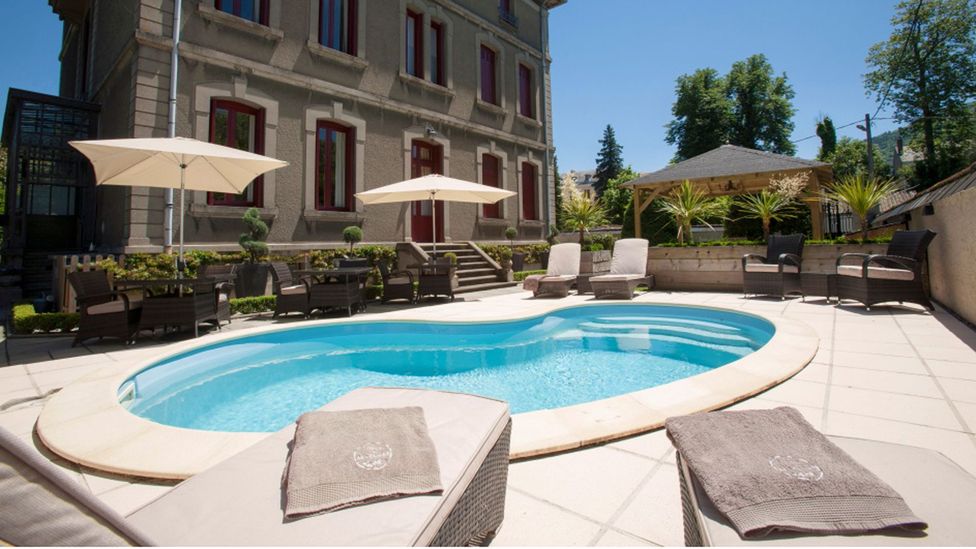 Barber and Friend spent about 400,000 euro on renovations, including adding a pool. (La Villa de Mazamet)
Barber and Friend spent about 400,000 euro on renovations, including adding a pool. (La Villa de Mazamet)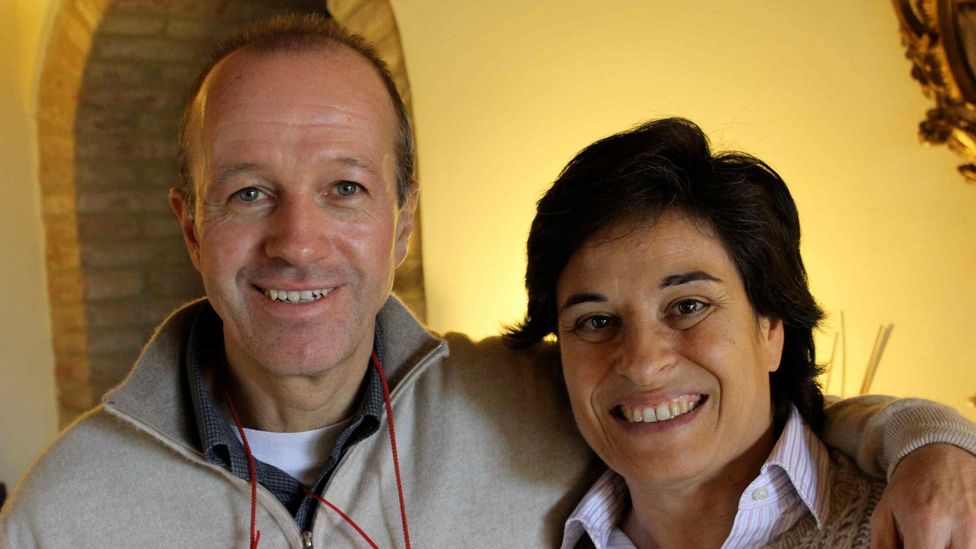 Paola and Stefano Zocchi at their 18th century guesthouse, La Palazzetta del Vescovo in Umbria, Italy. (La Palazzetta del Vescovo)
Paola and Stefano Zocchi at their 18th century guesthouse, La Palazzetta del Vescovo in Umbria, Italy. (La Palazzetta del Vescovo)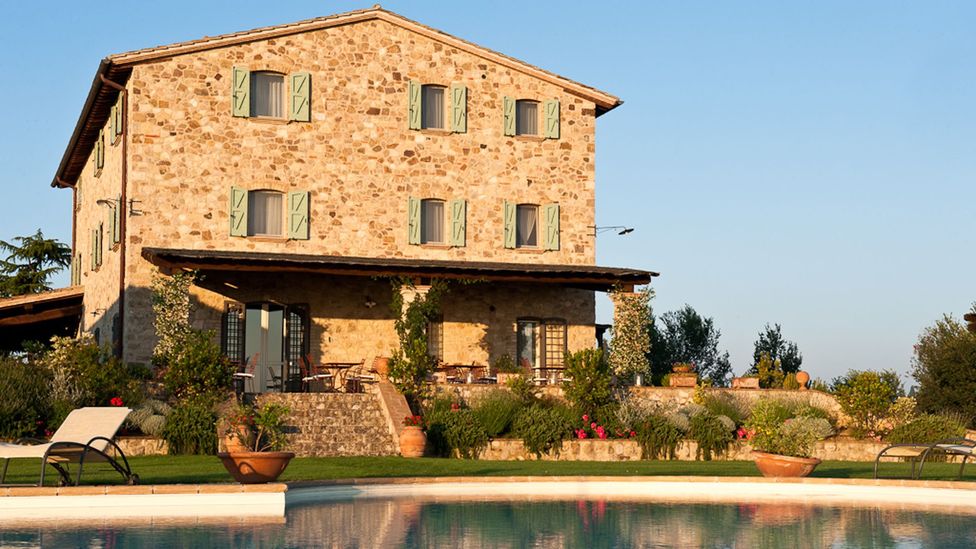 The guesthouse is their dream, but the Zocchis work nonstop eight months of the year. (La Palazzetta del Vescovo)
The guesthouse is their dream, but the Zocchis work nonstop eight months of the year. (La Palazzetta del Vescovo)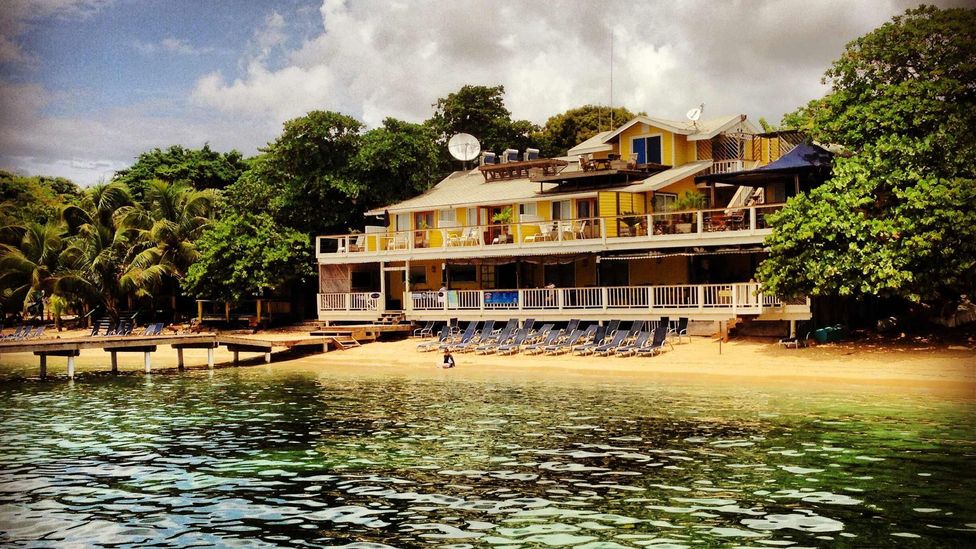 Kate Warburton bought a four-room guesthouse on an island near Honduras and is expanding to eight rooms. (Beach House Roatan)
Kate Warburton bought a four-room guesthouse on an island near Honduras and is expanding to eight rooms. (Beach House Roatan)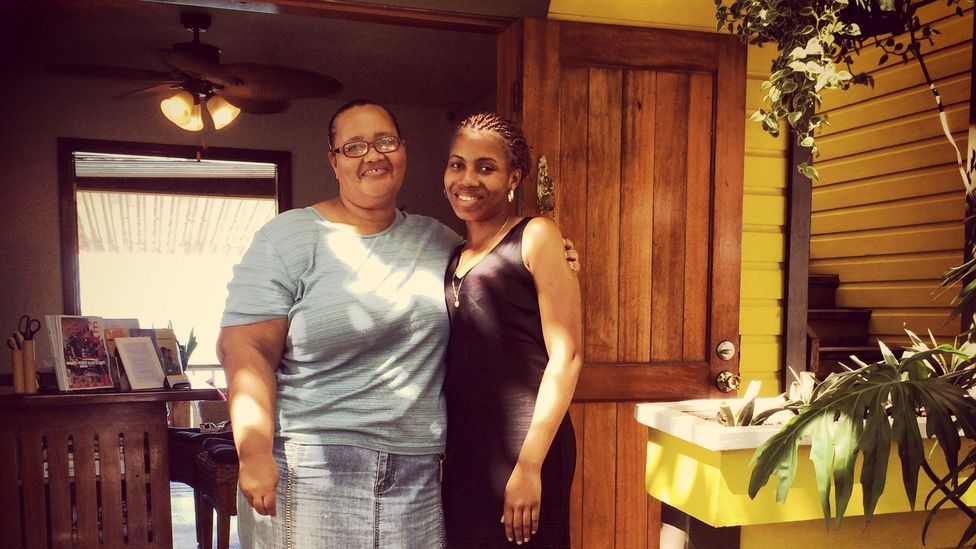 Warburton, who currently lives in the UK, hired a staff of six for Beach House Roatan and its restaurant. (Beach House Roatan)
Warburton, who currently lives in the UK, hired a staff of six for Beach House Roatan and its restaurant. (Beach House Roatan)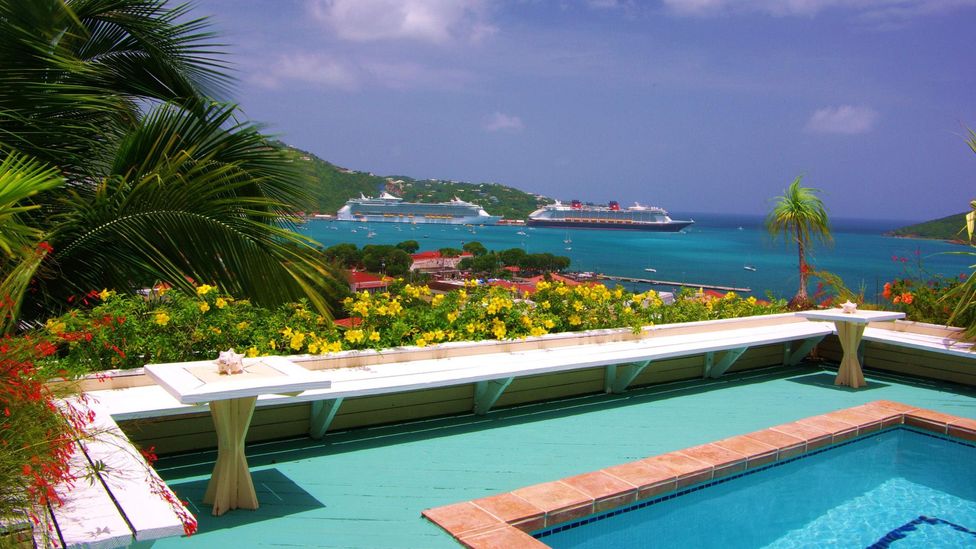 Bellavista in St Thomas was purchased after a hurricane at a fraction of normal prices. (Don Herbert)
Bellavista in St Thomas was purchased after a hurricane at a fraction of normal prices. (Don Herbert)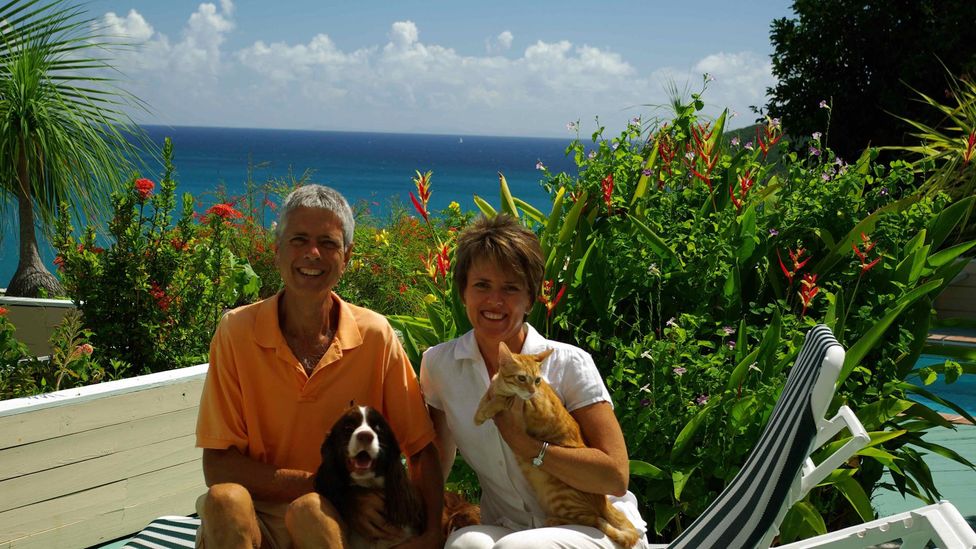 Bellavista owners Wendy Snodgrass and Doug Kriebel handle nearly everything themselves. (Don Herbert)
Bellavista owners Wendy Snodgrass and Doug Kriebel handle nearly everything themselves. (Don Herbert)

;