L
Look out peaceniks: Geneva, a cosmopolitan city known for diplomacy (and watches), is now gathering steam as a business and corporate hub.
Massive global companies drawn by a highly-skilled workforce and Switzerland's position as neutral in global affairs include Cargill International, Eli Lilly, JP Morgan Chase, Kempinski International, Richemont and Rolex. Indeed, more than 200 international organisations have headquarters or regional offices in Geneva, and the city is fast becoming a must-stop on a work trip itinerary.
Geneva is also known as a de facto centre of peace. It is the birthplace of the Red Cross and hosts the international emergency assistance organisation's headquarters. The United Nations has established its European headquarters in Geneva and its diplomats rub shoulders with those from the World Health Organisation and World Trade Organisation.
"Business travellers like to come to Geneva because of the extensive presence of international organisations," said Van Beurden, the manager of business development at the Crowne Plaza Geneva hotel. "This brings global movers and shakers, both commercial and political, to one small place. That's why we see international companies investing in offices and headquarters here to be close to these decision makers and financial institutions."
Almost every bank in the city has an office in the centre of the city's primary business and financial district, and Geneva is also home to the Globe of Science and Innovation at CERN, the world's largest physics research centre.
The city's 2,500-seat PalExpo situated adjacent to the airport and a dozen five-star hotels (more than most European cities) attracts big-name events including the Women's Health Conference, the Human Genome Meeting, Geneva International Motor Show and the European Federation of Internal Medicine.
"We are a small city with short distances to everywhere, which attracts business groups that want convenience and global savvy in one place," said Beurden.
Flying in
Geneva International Airport is 4km northwest of the city and is easily accessible by public transportation, including bus and train. Arriving passengers can collect a free voucher before exiting customs for two hours of public transportation and most travellers, even those on expense accounts, take the free train ride into the city centre.
When arriving at the Cornavin train station in the city, they generally hail a cab to their hotel or use the tramway system, which is included in the airport voucher cost. 
If you prefer to take a taxi straight to your hotel, taxis are readily available. A ride into the city costs, on average, 50 SFr (about $57).
Money matters
The Swiss franc  is the standard currency. Credit cards are accepted almost everywhere except small cafes and shops. Many retail outlets are also willing to accept euros.
Be sure to know your expense account limits when you're working in Geneva. Even a coffee and croissant can be quite expensive because of the exchange rates. Expect to pay as much as 6 SFr (more than $7) for this basic offering.
Cultural know-how
The Swiss are known for their punctuality and being on time is an absolute must for business meetings. Arriving early is always a plus, and deals are known to be lost simply for lateness or lack of attention to detail. Traffic can be unpredictable, even in this relatively compact city, so give yourself time to get where you need to go.
Hotels
The waterfront Four Seasons Hotel des Bergues is Geneva's oldest hotel, but the 110-room property has a remodelled sixth floor boasting a new spa and Japanese restaurant that have made headlines. More than 40% of the accommodations in this former palace are suites, a draw for diplomats and business executives.
The Crowne Plaza boasts 366 rooms (making it the third-largest hotel in Switzerland) and an enviable location less than 1km from Geneva International Airport and the Palexpo Convention Centre. Following a 60m SFr  ($68m) renovation completed in January, this business-focused hotel (more than 75%of its clientele is in town for corporate pursuits) now has modern rooms with free wired and wireless internet and massive windows overlooking the Alps or the airport's runway.
Dinner for one
Izumi, the Japanese restaurant at Four Seasons Hotel des Bergues is the only fine dining Japanese eatery in town. Reservations are a must.
Brasserie Lipp is a popular evening spot for locals and business professionals. Order one of the chef's famous seafood platters, which can tower over the table with the freshest catches and crispiest French fries.
Off the clock
Do as the locals would in warmer weather, and visit Les Bains des Pâquis located on the Quai du Mont Blanc opposite the Jet d'Eau (the lakefront fountain that has become the de facto symbol of the city). Feeling hot? Bring a swimsuit or swimming trunks. Changing facilities are available, and it is not uncommon to find locals talking business after a swim.
If you've left your swimming kit at home, take a stroll along the lake, beginning at Place du Rhone to snap a photo of the famous Flower Clock, a functioning clock decorated in colourful flowers pays homage to the city's reputation as a watch-making capital. Small shops and cafes dot the waterfront, along with Rue du Rhône's famed shopping boutiques. Geneva is home to the world's largest concentration of flagship stores.
Special considerations
All hotel guests staying in town receive free transport cards providing free access to city buses, trams and trains including transport to the airport.
Have you been to Geneva for work or pleasure? Any tips to offer would-be business travellers? Share them and comment on this story or anything else you have seen on BBC Capital, head over to our Facebook page or message us on Twitter.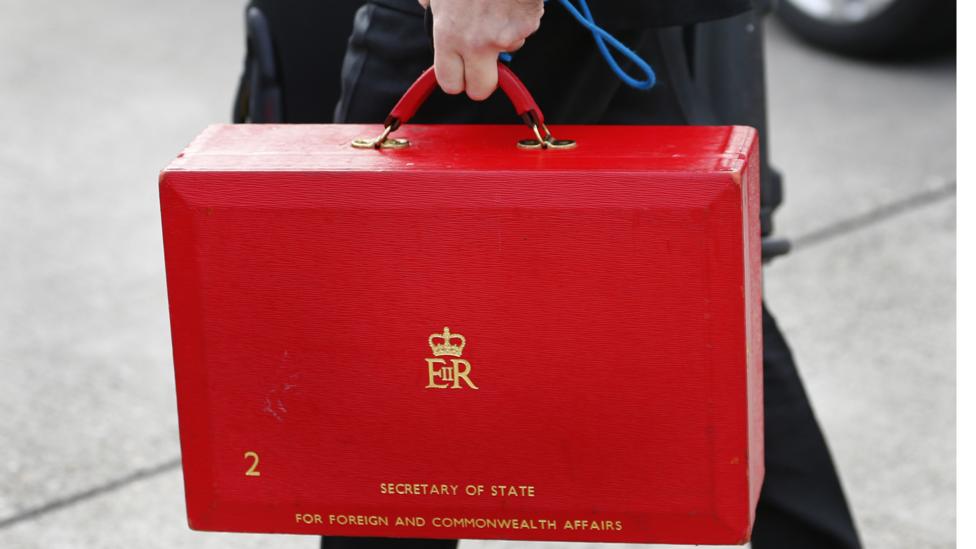 Geneva is known as a de facto centre of diplomacy and hosts the European headquarters of numerous organisations. (AFP/Getty)
Geneva is known as a de facto centre of diplomacy and hosts the European headquarters of numerous organisations. (AFP/Getty)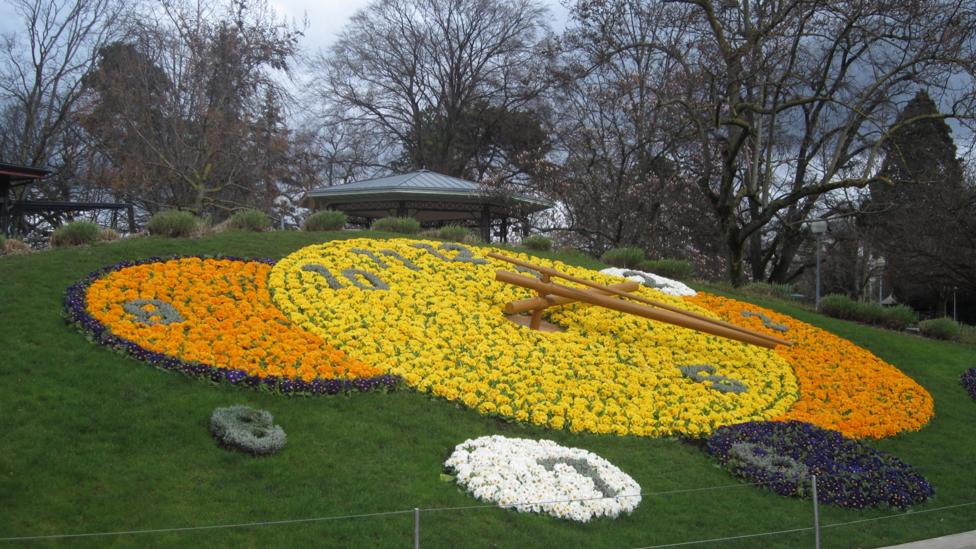 The Swiss are known for their punctuality and being on time is an absolute must for business meetings. Indeed, arriving early is a plus. (Ramsey Qubein)
The Swiss are known for their punctuality and being on time is an absolute must for business meetings. Indeed, arriving early is a plus. (Ramsey Qubein)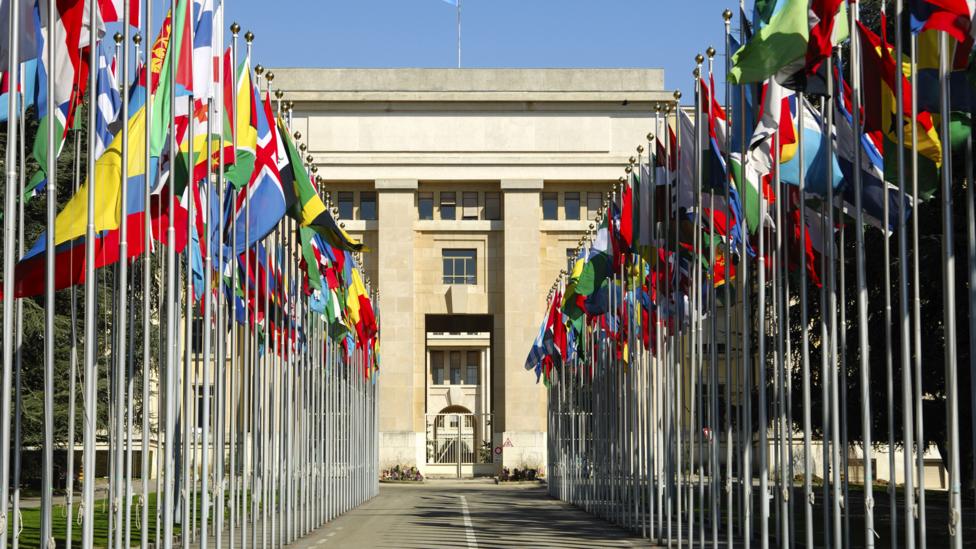 Business travellers flock to Geneva because of the extensive presence of international organisations, such as the United Nations Office at Geneva. (MyLoupe/Getty)
Business travellers flock to Geneva because of the extensive presence of international organisations, such as the United Nations Office at Geneva. (MyLoupe/Getty)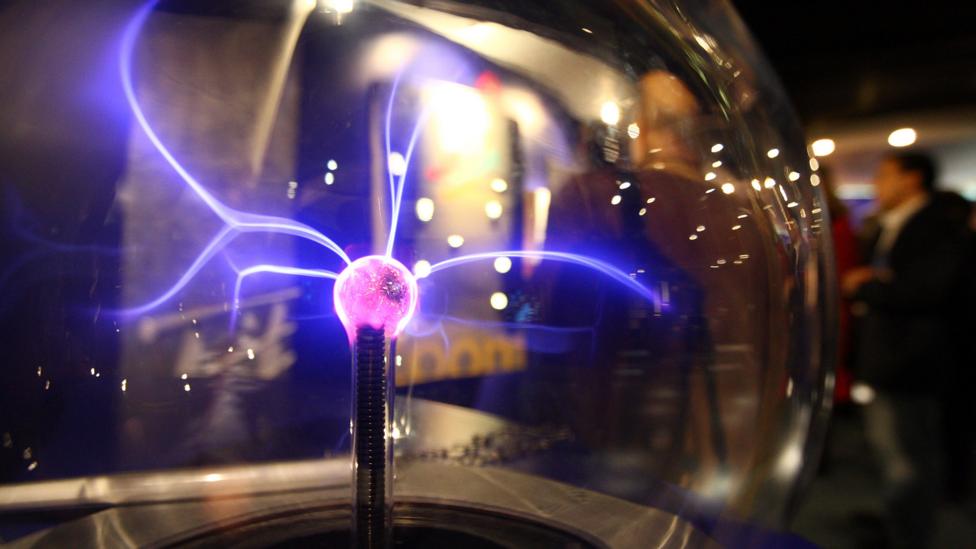 Geneva hosts the European Organization For Nuclear Research (CERN). (Johannes Simon/Getty)
Geneva hosts the European Organization For Nuclear Research (CERN) (Johannes Simon/Getty)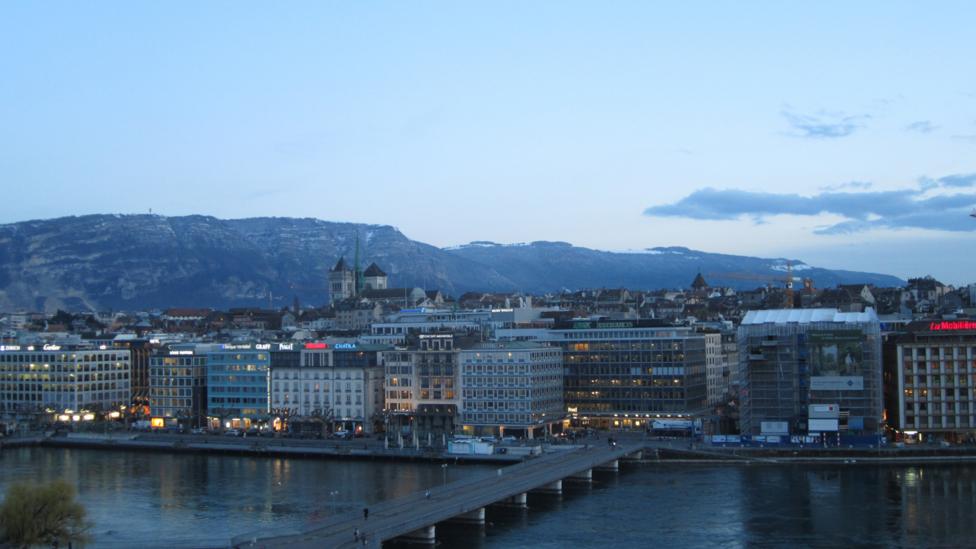 If the walk is too far, hotel guests in town receive free transport cards providing free access to city buses, trams, and trains. (Ramsey Qubein)
If the walk is too far, hotel guests in town receive free transport cards providing free access to city buses, trams, and trains. (Ramsey Qubein)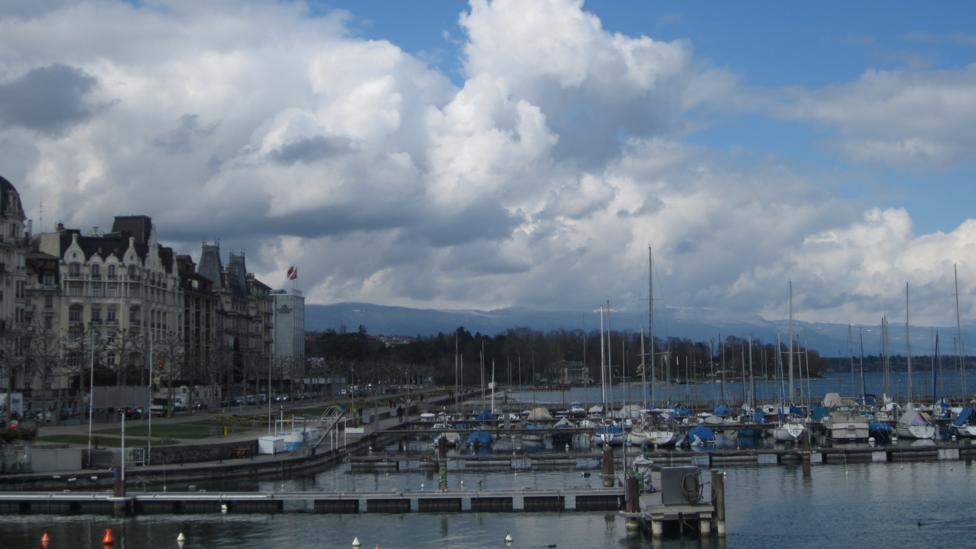 Visitors are rarely far from the waterfront, and numerous hotels face the harbour. (Ramsey Qubein)
Visitors are rarely far from the waterfront, and numerous hotels face the harbour. (Ramsey Qubein)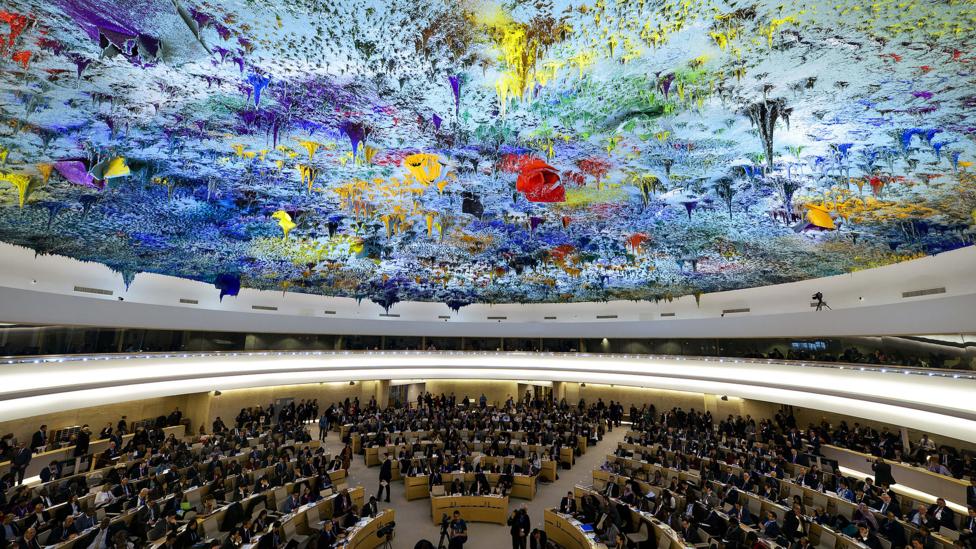 The United Nations isn't the only game in town. (Getty Images)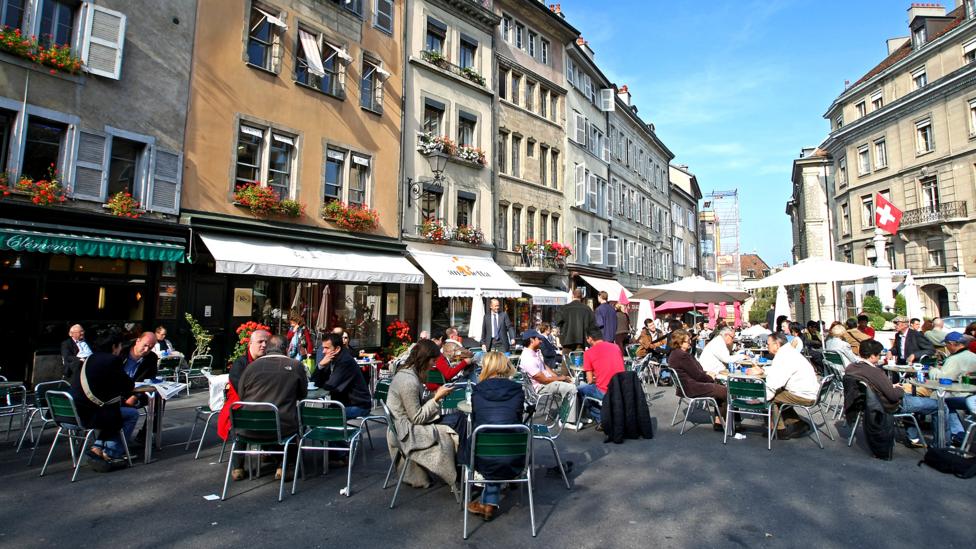 Like other European cities, Geneva has an outdoor food culture. (Getty)