Erring on the side of overdressing is best.
Even the most-seasoned business travellers will find surprises in Amman. For one, clogged city streets will stun those who expected a quiet desert oasis. But the eclectic cuisine, influenced by Arabic and Eastern gastronomy, and warm hospitality will lull those rattled by the region's traffic and congestion. 
Amman is a city of contrasts. The city weaves ancient and cosmopolitan life into a fast-growing metropolis stretched over its seven-hill landscape. Sandwiched between pockets of unrest, the stable and peace-seeking Jordanian capital has become a hub for commerce especially when it comes to the region as a whole.
Its population has nearly doubled over the past 15 years to a record 2.5m people. As Microsoft executive and Amman resident Hussein Malhas likes to put it, "People like to do business in Jordan because they know it is a reliable corner of the Middle East. I find that Jordanians, as a whole, are proud of the progressive nature of our society."
His office's business-park development is a prime example of the blossoming business environment, especially among technology companies. Once a military facility, the new King Hussein Business Park now houses the regional offices for international companies Microsoft and LG, among others. 
In the Abdali and Abdoun districts, where other global companies such as national airline Royal Jordanian and the Middle East's largest logistics company, Aramex, have their headquarters, modern cafes, embassies and shops intertwine to create gathering places for lunching executives and young entrepreneurs.
The Shmeisani area downtown is the most business-oriented with banks and the financial sector found here. To cater to the growing number of offices, a plethora of cafes and shops dot the streets in these neighbourhoods to make grabbing a quick shawarma lunch or afternoon Arabic coffee easy.
Within a 45-minute drive from downtown is the Dead Sea resort area, where Hilton's new King Hussein Bin Talal Convention Centre hosts prominent conferences and global events, including the World Economic Forum on the Middle East and North Africa.
In a bid to boost its convention and conference business, the city is joining the International Congress and Convention Association to help attract large events. Amman is quickly taking the shape of a modern city. "Locals are seeing a growing appetite for supporting businesses that lead to other forms or positive development," adds Malhas.
Airport
Amman's new Queen Alia International Airport opened in 2013. Royal Jordanian was one of the first Middle Eastern carriers to join an airline alliance (oneworld), and with that came increased traffic and a stronger hub network connecting North America and Europe with the Middle East, North Africa, and Asia.
The new terminal is meant to mimic the rolling patterns of the country's desert sand dunes. Floor-to-ceiling windows of glass permit plentiful natural light exposing a plethora of duty-free shops and restaurants, including Starbucks and Jordanian eatery Al Kalha, known for its tasty falafel.
The airport is a breeze to navigate, taking no less than two minutes from the airplane door to immigration. If you already have a visa, you can speed through the checkpoint. If you don't, you'll need to get in line to buy a visa on the spot before proceeding through immigration. Visa fee varies by nationality; Americans and Brits, for example, pay 40 Jordanian dinars, equal to about $60 or £35.  The drive into the city centre takes a half hour to make the 20-mile or 32-kilometer journey. Taxis cost 20 dinars ($30). To avoid being ripped off, ask the driver to immediately use the meter, and as with all taxis in town, have your destination written in Arabic (just in case of language barriers). In town, yellow taxis are notoriously cheap with some rides totalling no more than 2 dinars ($3). Expect to use cash to pay your fare.
Car rentals are readily available from the airport, but driving in Amman is a bit like in New York. So be prepared for traffic jams and haphazard drivers.
Money matters
The Jordanian dinar is the standard currency and credit cards are less frequently used outside of restaurants, shops and hotels. The reason? Applying for a credit card in Jordan requires a bank account with a minimum amount of accessible funds (rather than a traditional credit line). As a result, credit cards are viewed as a tool for those with money and using cards in a tourist shop may be a signal that you have significant funds.
ATMs that withdraw cash from bank accounts are readily available in Amman.
Cultural know-how
Jordan is not as conservative in its dress code as other Gulf countries, however business travellers should use discretion when attending functions or dining out. Women can wear skirts, just not above the knee, and exposed shoulders may give the impression that one does not know much about local culture. The Jordanian business community is modern and well-travelled, but erring on the side of overdressing is best.
Hotels
Hotel brands, such as Fairmont and St. Regis are investing in lavish new hotels in the Abdoun area; the Fairmont is expected to open later this year and St Regis in 2016. For now, the 192-room Four Seasons, which sits close to the site of the two newcomers, is the most posh address in town.
Closer to Shmeisani is the Grand Hyatt, a 311-room favourite of business travellers for its convenience to shopping, free wireless Internet and excellent security. Views of the city's landmark King Abdullah Mosque are spot-on from many rooms and the Dead Sea bath products in guestrooms are worth stashing into your suitcase.
In the heart of Shmeisani's business district is the 430-room Le Meridien, within walking distance of most banks and corporate offices. Inside, a half dozen restaurants appeal to travellers who are entertaining clients, including a Japanese-style Benihana teppanyaki restaurant, plus a new menu by celebrity chef Jean-Georges Vongerichten at Cosmo . Bankers will find this to be their best hotel choice due to its location.
Dinner for one
Sufra is ideal for dining alone or with business companions. Known for regional cuisine, the restaurant is ideally located at the end of Rainbow Street (a popular drag for cafes, shops and local hangouts and only about 4 kilometres from Shmeisani). Its garden is lined with flowers and local artwork; its artisan baker produces Arabic breads in a large stone oven for all to see. The mezze menu is a must here but call early for reservations and expect to pay 15 to 20 dinars ($20 to $30) per person for a multicourse meal.
For global cuisine with an Arabic twist, try Vintage near the Grand Hyatt. Owned by the son of an antiques collector and artist, who has filled the space with Arabic artefacts, this bistro and bar serves a unique take on local food. Try the angus beef kofta with Arabic spices.
Off the clock
Amman is only a 45-minute drive from the Dead Sea, a favourite hangout for locals — and business travellers who wish to extend their stay over the weekend. Taxis are the best option and charge 40 to 50 dinars (roughly $55 to $70). Popular resorts include the 345-room  Kempinski Ishtar Resort, which has beach access.  Floating in the world's saltiest body of water is a must. Spend time slathering Dead Sea mud on your body, which is said to have healing qualities for the skin.
Special considerations
Jordanians kiss on each cheek when greeting, but this is traditionally not done when meeting for the first time. A simple handshake will suffice. If visiting someone's home upon invitation, bring a gift (flowers or a present from your home country are safe bets). Female travellers will have no problem visiting solo.
Have you been to Amman? If you have insights, questions or comments, please head over to our Facebook page or message us on Twitter.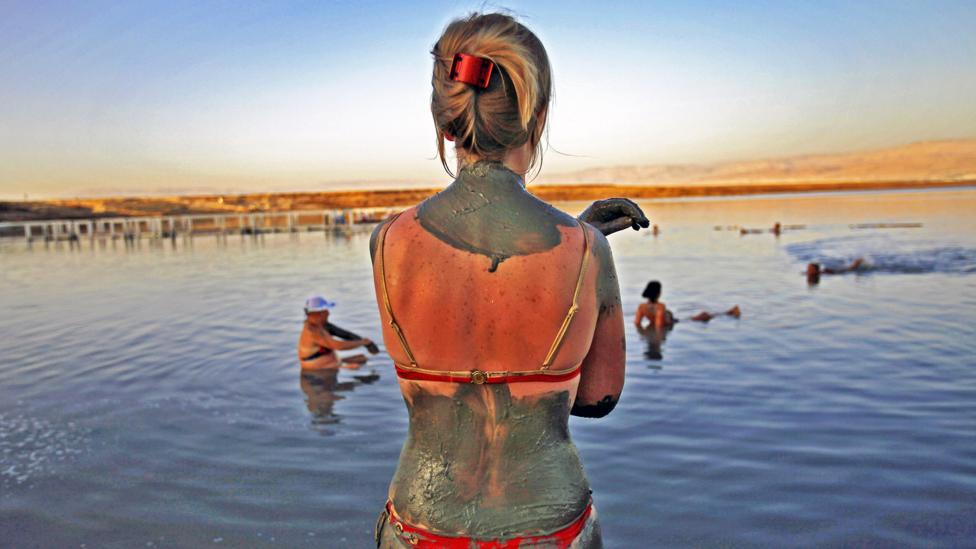 Visit the Dead Sea, 45 minutes away. The mud is said to have healing qualities. (David Silverman/Getty)
Visit the Dead Sea, 45 minutes away. The mud is said to have healing qualities. (David Silverman/Getty)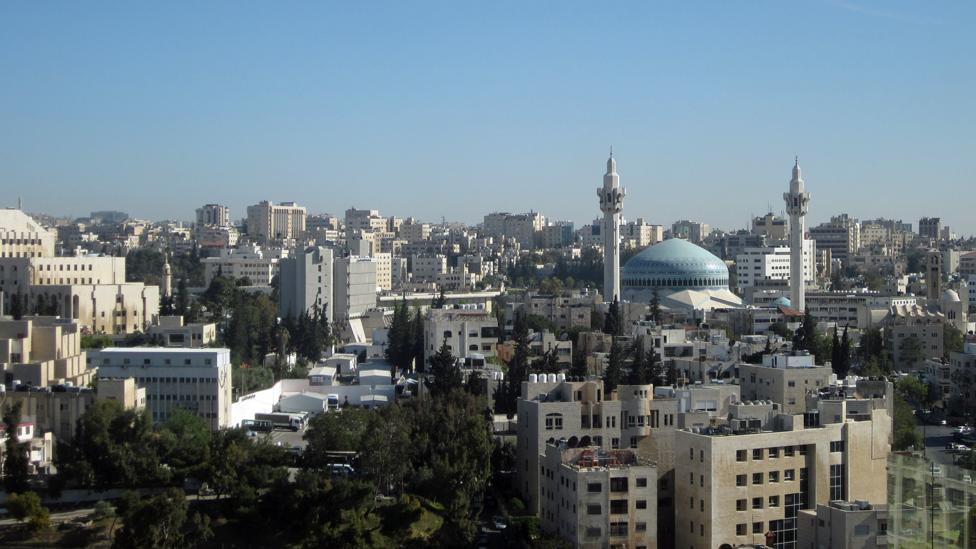 Amman weaves ancient and cosmopolitan life into a fast-growing metropolis stretched over its seven-hill landscape. (Ramsey Qubein)
Amman weaves ancient and cosmopolitan life into a fast-growing metropolis stretched over its seven-hill landscape. (Ramsey Qubein)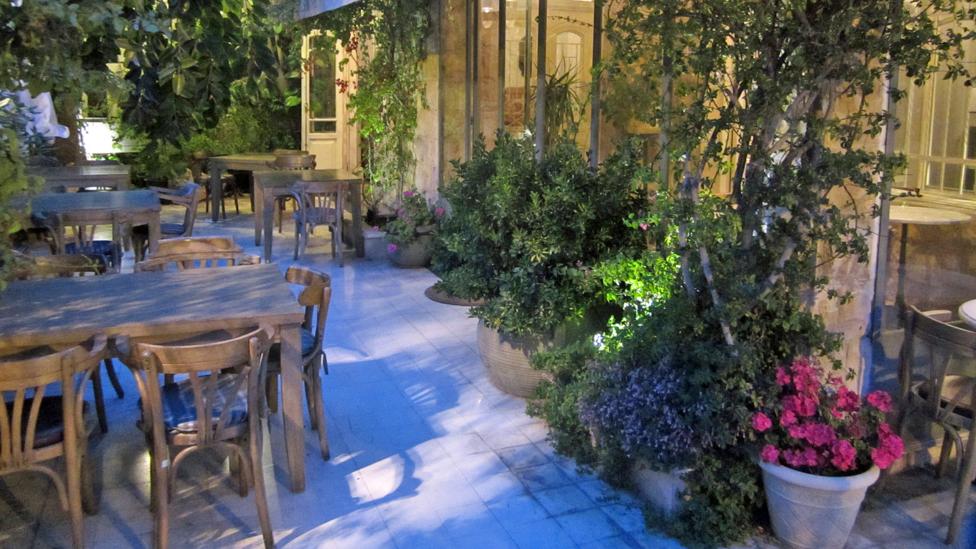 Sufra restaurant on Rainbow Street has a garden lined with flowers and local artwork. (Ramsey Qubein)
Sufra restaurant on Rainbow Street has a garden lined with flowers and local artwork. (Ramsey Qubein)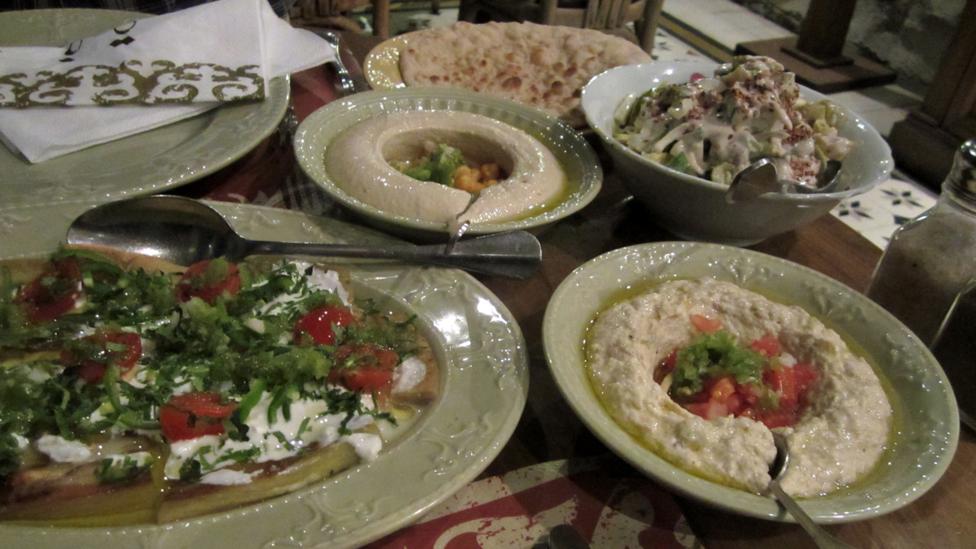 Want to try everything? Order the mezze course, which offers an array of small dishes. (Ramsey Qubein)
Want to try everything? Order the mezze course, which offers an array of small dishes. (Ramsey Qubein)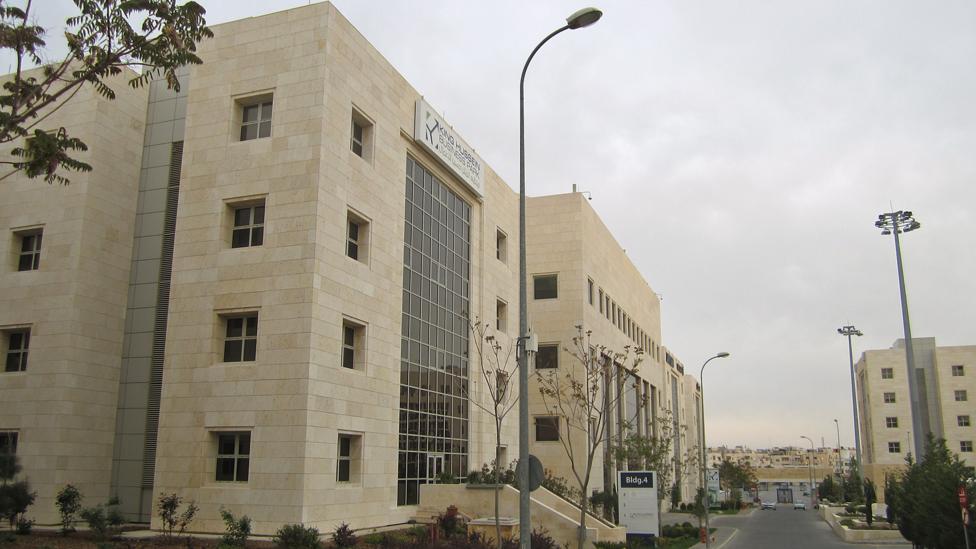 Once a military facility, this business park now houses regional offices for an array of global companies, including Microsoft. (Ramsey Qubein)
Once a military facility, this business park now houses regional offices for an array of global companies, including Microsoft. (Ramsey Qubein)