For Barbara Lamb, dolls go way beyond child's play. Visitors to her Tennessee home in the US see only a small part of her collection on display, but the rotating cast of figures is chosen from an army of thousands carefully preserved in boxes.
Lamb's collection—which includes everything from French bisque dolls from the 1800s to an eight-inch Queen Elizabeth II—is a labour of love, but also valuable in financial terms.
She started out buying Madame Alexander dolls for her daughter on birthdays. In the 1980s, she became serious about collecting and started to amass more of the brand, which was launched in 1923 and is still active today. As well as the likeness of the British monarch, made in 1954 to commemorate her coronation, Lamb's collection now includes 14-inch Cinderella and Prince Charming dolls from the early 1950s.
Like many collectors fearful of advertising the value of their treasure troves, she is coy about just how many she owns, saying that she stopped counting at 2,000. Gale Jarvis, president of Madame Alexander, said Lamb's collection is much larger.
What is certain is the pleasure Lamb gets out of attending doll shows and conventions with her family. "It's a great mother-daughter-granddaughter thing because even if you're having spats or arguments about their boyfriend or husband, you go on these trips and the problems all just go away," Lamb said.
The appeal
For many collectors, dolls represent a historical period and its culture, fashion and social scene. "When adults realize their historical, technological and aesthetic value, they collect them," said Samy Odin, founder of the Musée de la Poupée in Paris.
Serious collectors become well-versed in dolls' back stories, which are in some cases quite colourful. In the mid-1920s, for example, when young women frequented Paris nightclubs, they carried long-limbed "boudoir dolls" dressed in similar outfits to their own. "Actresses of the time had boudoir dolls made in their own likeness — each one is a one of a kind," said Lynda Wake, a member of the Doll Collectors Club of New South Wales in Australia. "They're not mass reproduced and have fine detail."
While most dolls start out as playthings, some companies, like Madame Alexander and Mattel, make dolls that are intended to be prized from the very beginning. Madame Alexander made a collectable Scarlett O'Hara, while Mattel has made a series of Barbie collectables. Today's enthusiasts look for both—former playthings and intentional collectables. Specialists hone in on certain categories, often looking at particular years and designers. The more specific the collection, the more valuable it is likely to be, Jarvis said.
Most coveted
Assembling a valuable collection is often about searching for that rare or unique item, said Linda Edward, president of the United Federation of Doll Clubs. For example, during World War I, Parisian couturier Jeanne Margaine-LaCroix persuaded the French sculptor Albert Marque to make 100 dolls that were clothed by the fashion house. In March one of Marque's bisque porcelain dolls, made in 1916, sold for a record $300,000 (219,874 euros) at an auction by the North American appraisal and auction house Theriault's, which specializes in antique playthings. And Blythe dolls, made only in 1972 by the now-defunct toy company Kenner Products and discontinued due to poor sales, are worth about $1,500 today. "The doll had a mechanism where a pull string would change the colour of the eyes — that scared children, but they're really collectable now," Wake said.
What to look for
"When I first started collecting, I thought it must be a hobby for millionaires, but that's not the case," Edward said.
Most collectors look for dolls at doll shows, auctions and even yard sales, as well as hunting online. If you find an old doll in your grandmother's closet, the best way to determine value is through an Internet search and sites like eBay, rather than the doll-collecting blue books that were once the standard. Every type of doll has a broad price range, with value depending on a number of factors.
"For those who are interested in antique dolls, full originality and perfect condition are the two requirements for an object to get added value over time," Odin said. Wise collectors keep them in their original boxes if possible. It's also important that a doll be well made and a good example of its style and era. Almost every niche has entry points, with a limited number of collectable dolls in the $20 to $100 range, with some eBay auctions starting as low as $0.99 and not moving up much from that initial figure.
Likewise, accessories and doll parts can have value; the best way to find out what they're selling for is again to turn to the Internet.
Regardless of a doll's condition, monetary value is subject to collectors' changing tastes. When Grace Storey Putnam created Bye Lo dolls, which resemble newborn babies, in the 1920s, people stood in line to buy them. In the 1950s, collectors sought these same dolls they had played with as children, and values increased accordingly. But today the dolls sell for only $200 to $300 on average, which is one third to one half of what they sold for 20 years ago.
There is also new trend toward collecting ball-jointed dolls made today, especially those from Asia with features inspired by Japanese anime cartoons. According to Odin, prices range from a few hundred dollars to more than $50,000 for a one-of-a-kind.
The Bottom Line
Most doll collectors aren't motivated primarily by money. "There are some people who go into it purely as an investment, but the majority of people love it first," Jarvis said. "A collector will say that [a doll] spoke to them and reminded them of something [in the] hair, face or clothes."
That's not to say that doll collections can't be good investments. But they're best suited for those who plan to stay in the market for a long time. "If you look at collections that took 30 to 40 years in the making, you won't lose money, but for those who [want] to buy a doll today and resell it for more money two months later, it's not a good plan," Odin said.
To comment on this story or anything else you have seen on BBC Capital, head over to our Facebook page or message us on Twitter.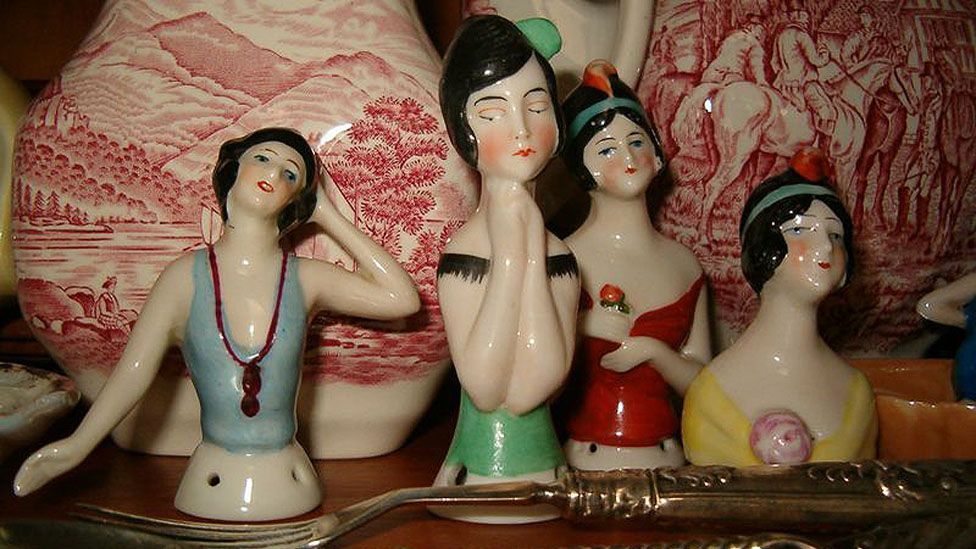 These half dolls, representing flappers in the Art Deco era, were once attached to items like pincushions. (Lynda Wake)
These half dolls, representing flappers in the Art Deco era, were once attached to items like pincushions. (Lynda Wake)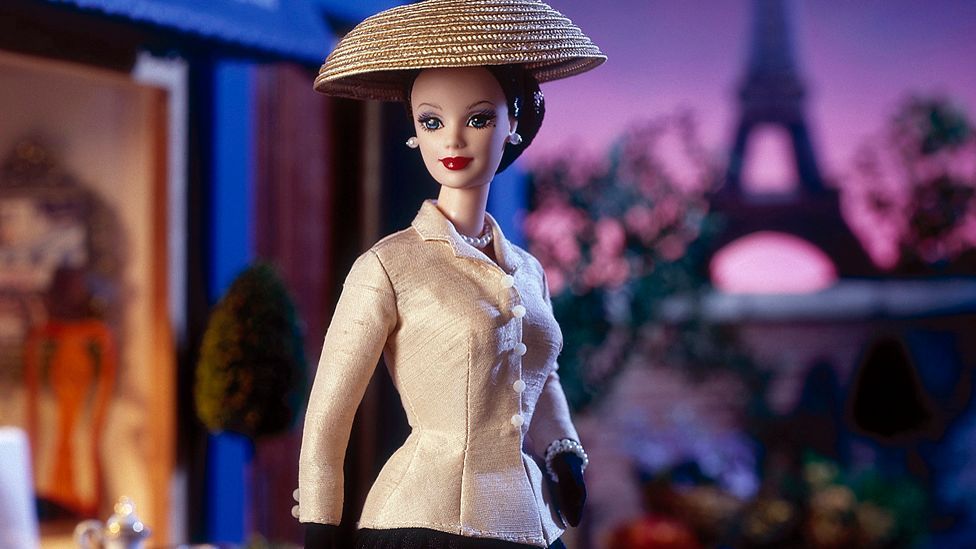 Barbies have always been fashionable. This 1997 collector Barbie represents Dior. (Mattel)
Barbies have always been fashionable. This 1997 collector Barbie represents Dior. (Mattel)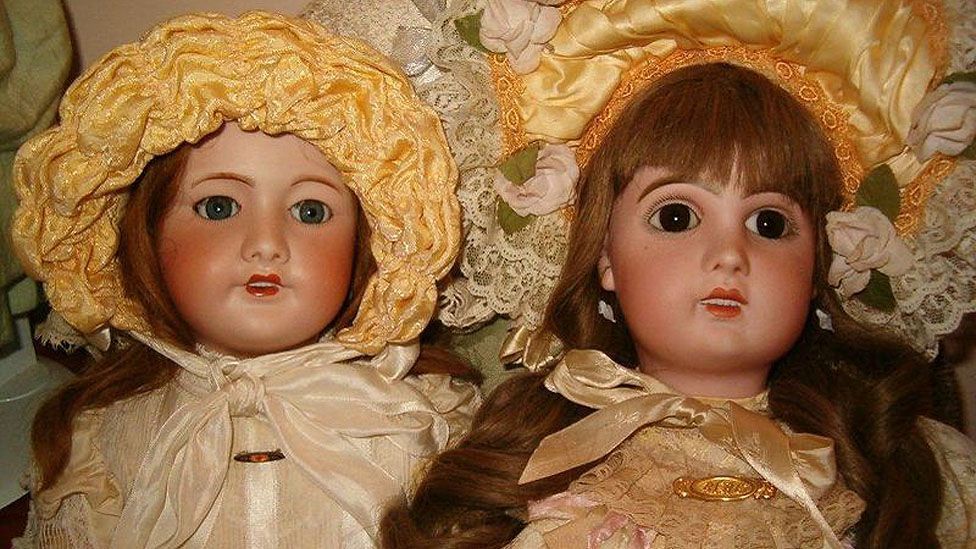 For many collectors, dolls represent a historical period and its culture, fashion and social scene.(Lynda Wake)
For many collectors, dolls represent a historical period and its culture, fashion and social scene.(Lynda Wake)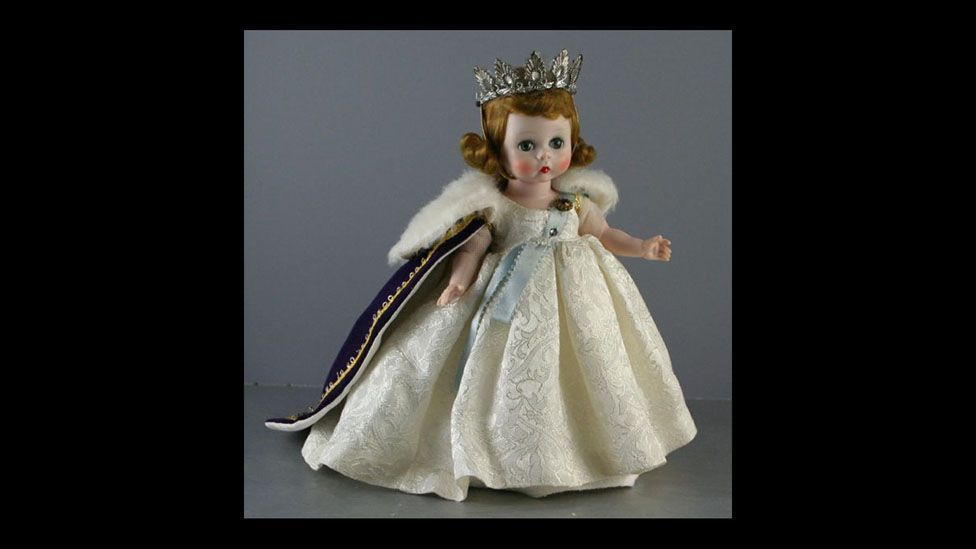 In 1954, Madame Alexander produced this doll to commemorate the coronation of Queen Elizabeth II. (Barbara Lamb)
In 1954, Madame Alexander produced this doll to commemorate the coronation of Queen Elizabeth II. (Barbara Lamb)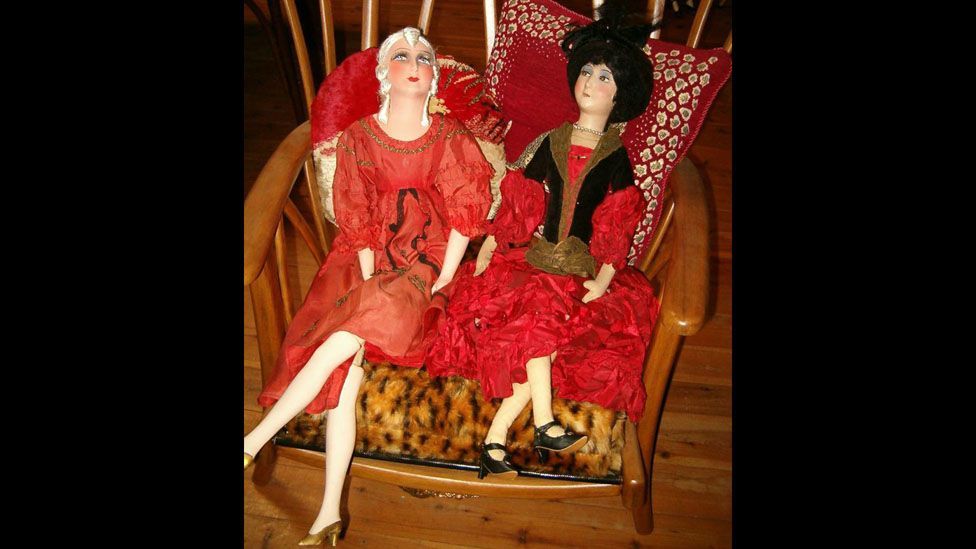 In the mid-1920s, women frequenting Parisian nightclubs carried long-limbed "boudoir dolls" dressed in similar outfits to their own. (Lynda Wake)
In the mid-1920s, women frequenting Parisian nightclubs carried long-limbed "boudoir dolls" dressed in similar outfits to their own. (Lynda Wake)