93% of finance directors who have worked abroad say that the experience has benefited their career.
It wasn't the adventure, the food or the exciting surroundings that made Julie Herreman so grateful for her six years as an expat in China. It was what happened next.
"As soon as I got back to France I was offered two job options," said Herreman, 34, who is now the manager of the human resources Europe team for SMCP, a major French clothing retailer. She said her experience as a recruitment consultant in Shanghai made her a catch for French firms. Now she oversees a team of five and is responsible for all recruitment, payroll and training for the European zone.
"China still intrigues," said Herreman, who said it would have otherwise taken her months otherwise to find the perfect job. "It opens a lot of doors."
It's a sentiment many former China expats are feeling after they return to their home countries.
Lack of talent in China a decade or so ago meant that companies were scrambling for people from other countries to fill positions, and were often quick to trust those who were bold enough to accept jobs there.
Many of these early expats in China fast-tracked their way up the corporate ladder. That gave them plenty to use to their advantage when they headed home—a trend that has continues as more expansion-minded companies across the globe recognise the value of having worked in China
Such was the case for Christina Aman-Riglet, 31, a restaurant marketing director who moved to Beijing in 2009. She was offered a sales and events manager's position in a five-star hotel just out of graduate school. She parlayed that experience into a job as head of the marketing and business development arm of a small start-up group called Mosto. That proved smart: Mosto has become an award-winning brand with several restaurants scheduled to open across the Middle Kingdom.
Back in the United Kingdom since December, it took Aman-Riglet less than a month to land three job offers.
"It's only now I realise what China has really given me. It's definitely been a career boost," she said.
Expat attraction
Figures published by the Centre for Future Studies show that the number of expats working in China reached 38,000 in 2011 from 31,160 in 2007. But most estimates say there are as many as 400,000 foreigners living and working in China, now, with that figure increasing about 5% annually.
Today many have returned home with unique professional and personal skills that could not have been acquired elsewhere. At a time when China boasts the world's second-largest economy, and companies of all kind are scrambling to break into a growing middle class market of Chinese consumers, this group of professionals has in-depth knowledge of how things really happen in China, plus in-country contacts and an invaluable network that can be leveraged by companies worldwide.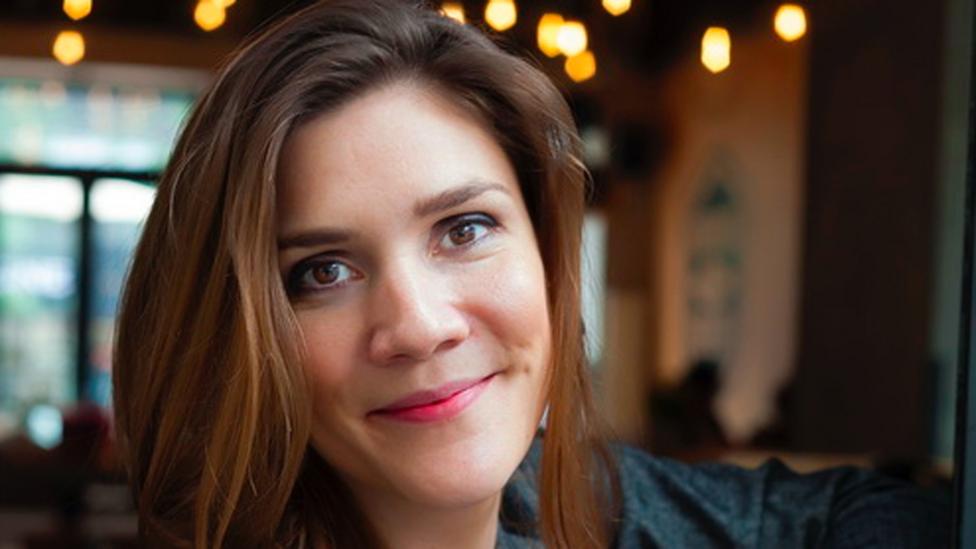 Christina Aman-Riglet said her China experience helped her career after she left. (Courtesy Christina Aman-Riglet)
Aman-Riglet said recruiters are attracted by her international profile, her professional accomplishments and that extra edge an overseas experience has given her profile.
"I was given responsibilities I would never have had in the United Kingdom at that age," she recalled. "That's been a real plus."
Not just China
Human resources specialists agree an overseas experience is valuable — in China and in other emerging economies where companies are looking to enter or expand existing business.
"An overseas experience will give you a competitive edge. It's a significant advantage," said Barney Ely, the director of recruitment at Hays HR, a specialist recruitment business in London. "Businesses are looking at where they can expand, especially in East Asia. They will look at someone with that experience. The candidate will have insight into how to do business there, the culture, how people on the ground view the UK."
A survey published by Hays in May showed that 93% of finance directors who have worked abroad say that the experience has benefited their career. Sectors where a China experience is most appreciated include: trade, sales, marketing, HR, engineering and finance.
Of course, just having worked a bit in China won't automatically grant you your dream job. Recruiters will also look at career progression and skills acquired. In certain sectors, such as law and accounting, an experience may be valuable for only a limited time, as legislation and jurisdiction evolve quickly.
That was the case for Olivia Luzi, 37, partner with French law firm Marie-Feral Schuhl, who lived in Shanghai from 2004 to 2008.
"French law and Chinese law are fundamentally different. It took me six to eight months to get back on track," she recalled.
Nevertheless, working overseas, especially in lesser understood places such as China, gives an insight into a candidate's personality, even if the work skills aren't directly applicable, Ely said.
"Companies are looking for ambitious individuals with a broader mind-set, those who can generate creativity," he said. "People with an overseas' experience have a bigger well to dig into for innovation."
Six years later, Luzi said that what she really gained from her experience in China was confidence and networking skills.
"I am much more capable now of going towards people, participating in conferences," she said. "This comes from having been forced to get out of my comfort zone to meet so many different people."
Restaurant marketing manager Aman-Riglet agrees. "I feel I can now face any situation. I was forced to take risks. I am now more flexible and open-minded," she said.
And that is often what recruiters are tapping into when they look for people with China and other emerging market experiences. The years far from home are often enough to forge a leadership persona or a more flexible manager. HR experts also say maturity gained overseas is just as important as professional accomplishments.
"All in all there are very little downsides to an overseas' experience," Ely said .
To comment on this story or anything else you have seen on BBC Capital, head over to our Facebook page or message us on Twitter.