They turned a problem into an opportunity.
Every Sunday morning without exception, the Beirut airport becomes packed with Lebanese workers heading east. They're flying two to three hours to Persian Gulf countries, where salaries are up to 2.5 times higher, to begin their workweek.
"I spend most of my time on the plane," said Salim Tayah, sales manager for the Middle East and Africa for Fuji Film's medical division. Based in Dubai, Tayah said he never spends more than 10 days away from his family in Lebanon. But the pace and being gone so much can wear on a person.
"At first it's enjoyable, seeing new cultures," said Tayah, whose French, Arabic and English skills helped land the job, which requires him to travel to up to 40 countries in the region. "But … sometimes I wake up in a hotel, and I don't know what country I'm in."
Tayah is one of many Lebanese who take part in a ritual that has existed since the 1970s, with the rise of the oil economies in the Persian Gulf. The trend of commuting from Lebanon, has accelerated over the past couple of decades. Low-cost airlines launched to meet the high-traffic demand, as places like Dubai, Bahrain and Kuwait have developed into business and financial hubs with companies that seek expatriate talent.
Lebanese workers, specifically, are sought for their skills and education, as well as their geographic and cultural proximity and it is estimated that 300,000 Lebanese work in the Gulf but maintain their residence in Lebanon. The country, long a centre for trade, commerce and education, is home to some of the region's best universities, including the American University of Beirut, St Joseph University, Lebanese University and the business school Écolesupérieure des affaires, which attract students from other Arab countries, including Syria and Jordan. Many of these graduates also go on to work in the Gulf.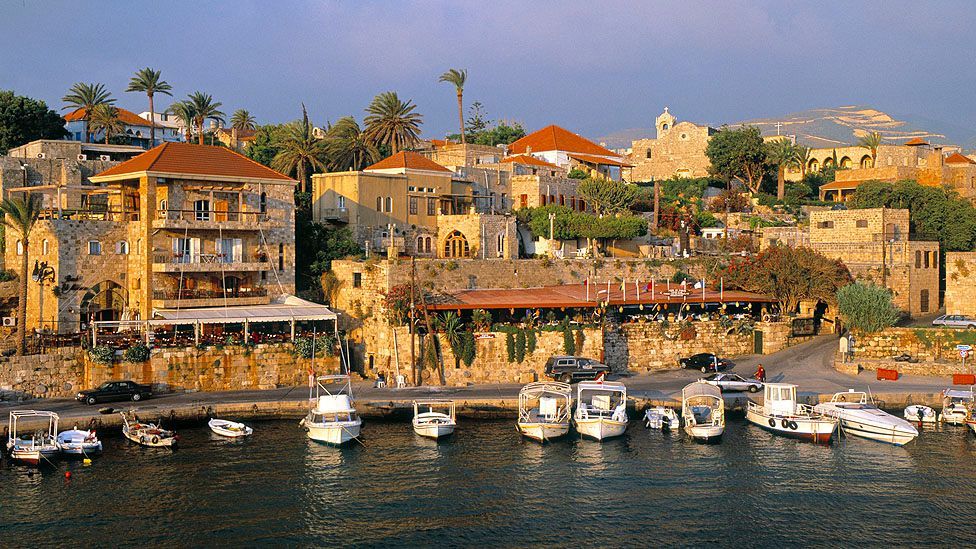 Many Lebanese commute to the Gulf for work but return home to Beirut on the weekends. (Gavin Hellier/JAI/Corbis)
To lure this talent to the socially conservative and financially prosperous deserts, a number of companies have set up programs that allow their employees to work in the Gulf, while still having a home base in Lebanon. They provide housing or hotel accommodation and cover the cost of flights for workers who fly in for their jobs as part of the employment package.
One of the first major firms to do so was Booz &Co (now called Strategy&), which opened a regional office in Abu Dhabi in 1993 and then an office in Beirut around 2000. "We were the first management consulting firm to be established in the region," said Gabriel Chahine, vice president and partner at Strategy&, who himself commutes to the Gulf for the workweek.  "It was a strategic decision to have an office in Lebanon, even though there was no direct economic value."
"We opened it to attract talent," he continued, speaking from his phone from the airport, where the faces he sees every week have become familiar. "It was a good opportunity for the Lebanese diaspora when the Beirut office opened. We were able to attract 50 to 60 consultants every year. When our competition came, we had an edge."
Karl Nader, a principal with Strategy&, is one such employee. "It's a routine. You have to make sure you have a system that works," he said. "I exercise every morning, and that keeps me going. The people at the hotels have gotten to know me by name. By 13:00 on Thursday, I have all of my stuff in a small suitcase."
Some companies bring their Lebanese employees home on weekends, others for one week out of the month. Some companies pay for the trips home. But for many of the approximately 300,000 Lebanese working in the Gulf, the trips home are paid for out of their own pockets. With expat salaries often three times higher than what they'd earn back home, the cost is negligible.
This work relationship is a marriage of convenience that gives Lebanese opportunities they might not otherwise find at home with their country's limited job spaces, while giving the Gulf states specialised skilled labour that they demand.
"This is not migration like the West [where people move to settle permanently]. The Gulf market is part of an expansion," said Sami Nader, an economics professor at St Joseph University in Beirut, who himself has travelled to the Gulf for consulting work, most recently Erbil in Iraqi Kurdistan. "There has long been a demand for Lebanese for services, hospitality and sales."
 "Lebanese commuting to Gulf countries came about by necessity as part of a survival strategy," added. "Now it's a successful case of business expansion. They turned a problem into an opportunity."
To comment on this story or anything else you have seen on BBC Capital, head over to our Facebook page or message us on Twitter.