W
When Jonathan Cutler joined eToys in the summer of 1999, he thought he might be at the company forever.
The Los Angeles-based online toy seller appeared to be one of the dot-com bubble era's more promising technology companies. As director of communications, Cutler fielded an ever-increasing number of media requests.
"It was incredible," he said. "There was a great euphoria in the space and I had a chance to be in an industry and a company that was growing up in front of me."
Less than two years later, the company shut down and Cutler was searching for work. Like many web-based businesses back then, eToys wasn't turning a profit, which scared off investors. Remember the dot-com bust?
Cutler knew that things were bad for months before the firm was shuttered — the mood at the office soured and there were layoffs — yet he stayed until he got his pink slip and felt terrible when he walked out the door for the last time.
"We all felt hugely defeated," said Cutler, who now runs JCUTLER Media Group, a communications firm he started in 2006. "We gave our blood, sweat and tears and we truly believed in it."
There are plenty of managers and executives with whom Cutler can commiserate. Many once mighty companies — Blockbuster, Compaq, Enron to name a few — have either closed their doors or been gobbled up by competitors, leaving surprised employees jobless and confused.
Most recently, US cupcake chain Crumbs Bake Shop surprised employees and customers when it said 7 July it would close. The following day, doors of the company's 42nd Street store in New York were locked and the store was dark.
Sometimes it's obvious that a company is going under. Yet employees often have little or no idea that their company is truly in trouble until the end. There are some ways to tell if your employer is about to go belly up, however.
Ch-ch-ch-changes 
In 2001, Juliet Boghossian landed her dream job at Contessa Premium Foods, a Commerce, California-based seafood company.
She was responsible for launching a frozen food division. By 2007, frozen foods made up about 50% of total revenue for the multinational company.
At first, Boghossian was living the high life. She travelled across the country in a private jet, she had big expense accounts and her division was growing exponentially.
Then came the Great Recession. Nearly half the staff at Contessa was laid off between 2009 and 2011 and the company began cutting back on benefits such as matching employee 401(k) retirement contributions, spousal benefits and free coffee in the office.
Contessa ran into problems for multiple reasons. One of them, according to Boghossian: The company failed to change along with the industry.
During the recession, more restaurants started selling their own frozen meals. If people wanted to save money by not eating out, they went to the grocery store for a lower cost treat — a version of their favourites from places, such as PF Chang's, said Boghossian.
In just four years, Contessa's share of the frozen food industry fell from 80% to 25%. Its combined woes led Contessa to be sold to a private equity firm in 2011.
"We were number one, but all of these top restaurants made us irrelevant," she said. "We didn't change, we didn't get better, we didn't innovate."
Industry upheaval disruption is hardly unique to food companies. US video rental chain Blockbuster went out of business in part because companies such as Netflix offered streaming online films for a fraction of what it cost to rent movies said Melissa Sonberg, a Montreal-based executive in residence at McGill University's Desautels Faculty of Management.
"This was technological disruption that people could see coming at them way back," she said about Blockbuster. "It's pretty easy to see the impact of disruptions like this once it becomes obvious."
Tell-tale signs
By 2009, Boghossian saw other signs of trouble.
Production fell — it started making products three days a week instead of five and went from two shifts on those days to one — and never recovered.
"When I saw that production was down and continued to get worse not better, that is when I knew the company was in serious trouble," she said.
There's another way to tell that the company issues go beyond a sector downturn or recession: it's the only one of its peers having problems, said Sonberg. If its competitors are thriving and the economy is growing, then whatever's ailing the business is likely company-specific.
Cash flow falls
As one of KPMG's London-based restructuring partners, Roger Bayly has made a career out of identifying troubled companies. His one sure-fire way to tell if a company is in trouble: it is haemorrhaging cash.
"Cash is king," he said. If there's not enough money to keep the business going then it will certainly fold, he said.
It's not just poorly run companies that run into cash flow problems, Bayly said. Many promising fast-growing operations have also folded because they didn't have enough cash to keep expanding.
"A business can run out of cash when it's growing and when it's shrinking," he said. "It's not so much about revenue, it's about what's really happening to their cash."
It's easier to see cash flow at public companies since they report revenues, profits and cash flow numbers. Start by looking at the company's quarterly cash flow statement. This document details what cash is coming and what's going out. You want to see more dollars entering the business than leaving it, said Bayly.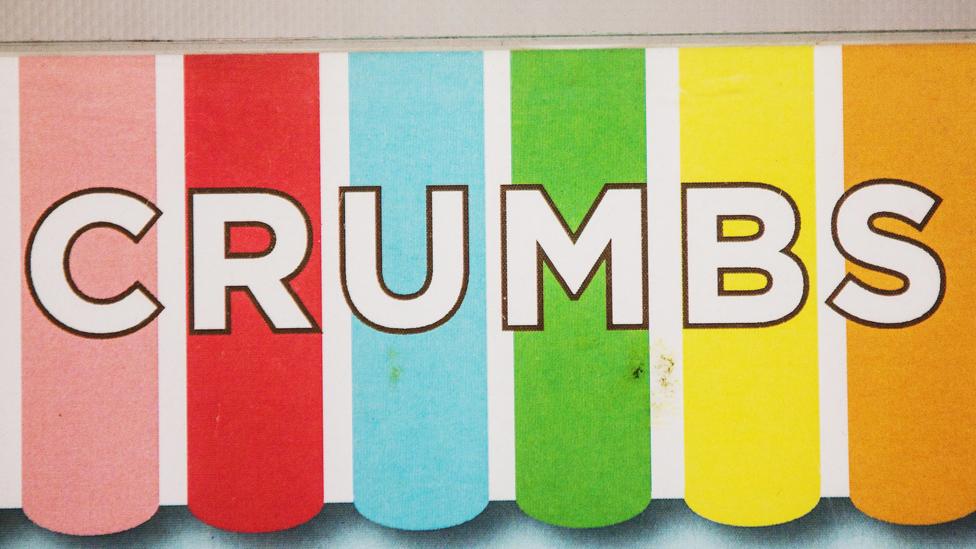 This cupcake chain shuttered its stores virtually overnight/ (Andrew Burton/Getty)
A lack of funds was a big reason why eToys folded, said Cutler. In the year it went bust, the company was actually bringing millions of dollars in revenue, but because the company was expanding quickly, it was also strapped for cash, he explained.
"The irony is that… we were running out of money and couldn't raise additional funds," he said. "Even with that revenue, the company was not going to make it."
Nasty rumours When a company is on its way to going bust, people outside the firm tend to talk and rumours fly, said Sonberg.
If you're at a party and hear people talking about your business, then you might want to start thinking hard about what's really going on.
"A lot of the times, the rumour mill becomes incredibly rich," she said. "Competitors might be dropping weird comments like, 'I'm surprised to see you at the sales conference'." If that happens, ask yourself , "What do your competitors know that's fuelling the rumour mill that you don't know?," Sonberg said.
When to move on
Whether or not an employee should jump ship at the first sign of trouble is up to the staffer. In some situations, you could actually get promoted in a time of turmoil, especially if more senior executives leave.
Boghossian, who quit her job 2013 and is now a behavioural expert and consultant, stayed and took on new responsibilities after Contessa was bought by a private equity firm.
Cutler, formerly of eToys, was given about a month's notice for his termination, which gave him time to look for a new job while still collecting a pay cheque.
Whatever you do, it's better to be aware of what's happening, say those who have been through the dying company dance.
"Having a clear understanding of the path ahead is always beneficial, for better or worse," said Cutler. "It allows you time to deal with what has transpired and effectively plan your next move."
Have you lived through a company collapse? Share your thoughts on our Facebook page or message us on Twitter.