I
Imagine paying 52% taxes, and still loving where you live. Sound impossible?
Talk to expatriates who have settled in Amsterdam.
"I'm in the 52% bracket and I don't have a problem with it because the services are so generous," said American art designer Rachel Ericson. "I live in a beautiful city, my kid goes to a good school (and) health insurance is so much less than in the US."
Ericson is just one of many expatriates who now call Amsterdam their home.
They were lured by the 1000s of jobs available in technology, oil and other industries. They have stayed for the great benefits — despite the fact that Amsterdam has one of the highest tax rates in Europe.
"I know if something happened to me tomorrow, the system is in place to take care of me and my family, so I'm not worried," said Ericson, who works for the Dutch media consulting firm Van Gaal & Company.
The Netherlands consistently ranks in the top 10 of the world's happiest nations, according to research by the Organisation for Economic Co-operation and Development. Those benefits seem to filter down to foreigners who have come to the region for work. A recent HSBC survey ranked the Netherlands as the sixth-best place in the world to be an expat, citing the duration respondents stay in the country and their ability to earn and save.
Considering a move to Amsterdam? Here's how to get hired and settled in one of the continent's most livable capitals.
The job hunt
The best place to begin a job search is within your own network, online or through executive searches, said Laura Quick, web manager of Adams' Multilingual Recruitment in Amsterdam. With 2,500 foreign companies in Amsterdam, 27 global headquarters and another 269 European headquarters, the opportunities are ample, especially in the fields of oil and gas (think Shell), retail and fashion, advertising and information technology. 
Demand is strong for "non-Dutch speaking, skilled candidates in international companies," said Quick. "We 'felt' the [2008 economic] crisis. Business slowed, but it certainly didn't collapse. Now it is picking up quite well and there is a reasonable level of activity." 
The first stop for those relocating is the Expatcenter Amsterdam, a government-supported service whose sole purpose is to help highly-skilled migrants settle into Amsterdam and its environs. They help you take care of the all-important Dutch troika: getting your residence permit, registering at city hall and obtaining a BSN (or social security) number.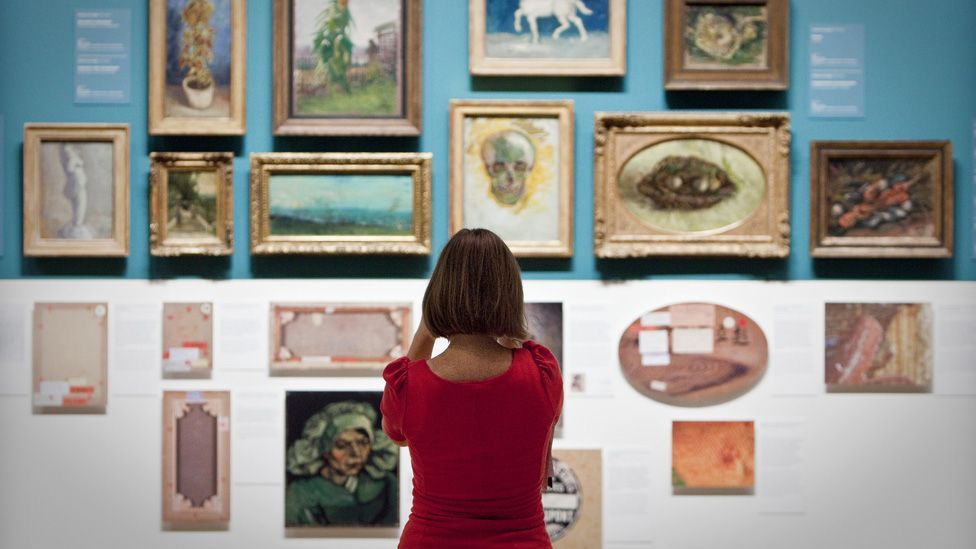 Paintings by Vincent van Gogh in the Van Gogh Museum in Amsterdam (AFP/Getty Images)
If you have a job or are from an EU country, all of those things should run smoothly. "But non-EU, highly-skilled migrants need employment before coming, and their time of stay is as long as their contract," said Sietske van Tuin, operations manager of Expatcenter Amsterdam. "After that, they have to find either a new job or an EU partner."
Freelancers, especially non-EU members, face more of an uphill battle, as they have to prove they generate enough income to secure a residence permit. "We are trying to make it easier for them," said van Tuin. "Amsterdam is a creative city. People are coming here with great ideas and start-ups, and we see they have as much value as highly-skilled migrants."
Just ask 31-year-old Australian Fraser Robertson, who is opening a "concept beer store" in Amsterdam this summer. "The city does help you, even with raising capital," he said. "They accept new ideas and are loose with regulations. There's always a loophole, and as long as you are not flaunting it, you're OK. If you're adding to the country, they're very responsive."
Wages and taxes
Salaries are competitive, compared to other European countries, Quick said.
In addition, expats can benefit from a special tax rule that exempts them from paying taxes on 30% of their salary. However, they must be employed and fall into the highly skilled migrant classification, which requires a monthly minimum gross salary of about 4,371 euro ($5,943), to qualify.
This helps offset the fact that the Netherlands has one of the highest tax rates in Europe. The average tax rate is 42% for those making 33,000 euro to 54,000 euro ($44,857 to$73,402). It caps at 52% for incomes of 54,000 euro or above.
Most US expats, including art designer Ericson, must file US taxes as well as Dutch. If you are an American relocating to Amsterdam, getting a good accountant to help you sort through the red tape is a must.
Fortunately for non-Americans, many other countries tax based on residency.
Going Dutch
You usually don't need to speak Dutch to land a job or open a business. Indeed, the Netherlands has one of the highest English proficiency rates in Europe. Robertson has lived in Amsterdam for 10 years and still can't speak the language.  "A Dutch partner helps, especially with taxes, because you can't speak to the authorities in any other language than Dutch," said Robertson, who is going into business with a Dutch national. "But for small businesses, you don't have to have a Dutch person on board."
While there are clear benefits to relocating to an almost universally English-speaking nation, it can also hinder integration. "It's hard for an English speaker to learn Dutch because everyone speaks English to you and it's so convenient, but I didn't like feeling so isolated," said Ericson of her first years here.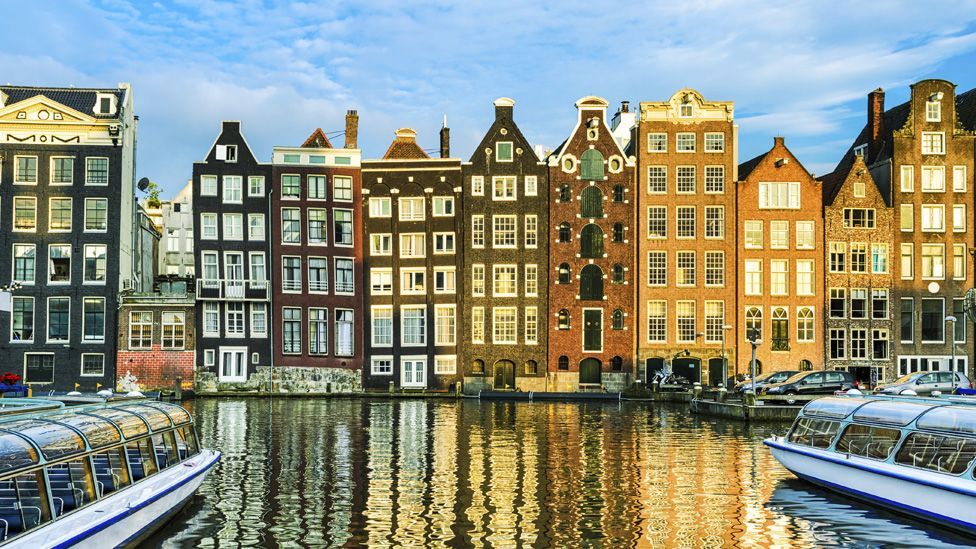 A 2012 study on expat life commissioned by the Expatcenter Amsterdam found that one of the biggest complaints is the lack of integration, with more than half of the respondents saying they don't feel part of the local community.
"It took me two years to have my first Dutch friends," said Mark Austen, who moved from the UK three years ago and is opening a 3D printing shop. "It is hard to penetrate."
Housing and family life
Taxes may but stifling, but housing is relatively affordable. "All the European capitals and similarly sized cities, such as Frankfurt, Madrid, Copenhagen and Stockholm, are more expensive than Amsterdam at this moment," said estate agent Tale van Zandwijk of WedemaVanVeenJansen VOF.
A two-bedroom apartment in the most desirable parts of the city centre (such as the canal belt) could set you back 2,000 euro to 2,500 euro ($2719 to $3398) per month. Outside the centre, expect to pay 1,300 euro to 1,500 euro ($1767 to $2039) for a two-bedroom flat. Two months rent as a security deposit is usually required. The websites funda.nl and pararius.nl are good places to start your search and both provide listings in English.
Private schools are expensive. The British School of Amsterdam, located in Amsterdam South, costs 15,156 euro ($20,600) per year. Lower-tuition options include partly private, government-funded schools or Dutch public schools, which are known for their quality education.
Work-life balance
Of all the things the Netherlands excels in, it's the work-life balance that garners the most praise. It is common for professionals, especially those with family, to work only four-day weeks.
"The Dutch expect their employees to have a life outside work, even during the week," said Quick.  "No one expects you to be at the office at 07:00 and sit there until 20:00; in fact, in many companies this behaviour would not be appreciated and in some it would definitely be frowned upon."
Be aware that non-Dutch companies may expect you to work long, non-Dutch hour, American companies in particular. "Some have adapted their way of working to the Dutch norms, and others stick pretty rigidly to the American way" said Quick.
Amsterdam has all the cultural benefits of a capital city, including world-class museums, concert halls and restaurants and several leafy parks. But it is still small enough that many expats consider the Dutch capital more of a village.
"It's the only place I want to live in Europe," added Austen, sipping a latte at one of the city's many independent, trendy but cozy coffee houses. "It's wicked."
Have you lived and worked in Amsterdam? Is there more that expats headed to the city should know? To comment on this story or anything else you have seen on BBC Capital, head over to our Facebook page or message us on Twitter.