Kimberly Ross wanted a handbag. Not just any handbag, but a black leather bucket-style bag considered an "It" bag by many fashionistas. She'd spotted the sought-after piece by Los Angeles designer Mansur Gavriel in a post by fashion blogger Garance Dore and had to have it, even though it was sold out both online and in stores.
The 32-year-old dentist from Chicago spent a month on a neighbourhood boutique's waiting list before finally bringing  home her $700 purchase.
Ross now uses it every day and says it matches everything.
"It's something I'll have for a long time," said Ross.
Buying a designer wardrobe is rarely as simple as a stroll down Fifth Avenue or the Champs Elysees. Finding the best pieces requires careful curating, research and a strategic approach, all without giving in to impulse buys, say fashion editors, stylists and executive image consultants.
"A shopping strategy of 'buy less, but buy better' is paramount," said Caroline Issa, fashion director at Tank magazine in London.
Start with the classics
Spend the most money on designer pieces that are versatile such as tailored dark jackets, classic black pants and neutral-coloured handbags. That ensures you'll wear higher quality clothing more often. Dark blue or gray business suits are the most versatile, along with well-fitted dress shirts and dark blue jeans. A classic suit from designer Paul Smith can run close to $1,000 while Canali can top $2,000.
One way to justify more expensive purchases is to consider the "cost-per-wear" ratio, or the amount of times a clothing piece could be worn before being tossed out, said Imogen Lamport, an image consultant in Melbourne, Australia. "Classics will last you up to a decade," Lamport said. Using a tailor to update outdated lengths, get rid of pleats or even take out shoulder pads can make classic pieces last even longer.
Issa says she returns to some of her classic pieces throughout the seasons. Favourites include tuxedo jackets and blouses designed from Yves Saint Laurent (designed by its former designer Stefano Pilati), a Chanel boucle knit jacket and colourful evening dresses by Temperley London. The classic Chanel tweed jacket can cost upwards of $3,000, while dresses by Temperley cost over $1,300.
"I wear them year after year," she said.
Adopt a high-low strategy
In the last decade, high street brands including Zara, Mango, H&M and Asos have encouraged the concept of high-low dressing by offering pieces inspired by the season's runway for under $200.
This allows shoppers to purchase trendier, less-practical pieces such as printed blouses or colourful pants that may not be in style next season at more affordable prices Pairing such passing fancy clothing with luxury classics and designer accessories can keep a wardrobe updated without making a large investment, said Lamport.
Stay on-trend with accessories
Rather than loading up on clothing that might look outdated next year, Zayna Mossam, a Toronto-based image consultant, tells clients to focus on adding trendy accessories to classics designer pieces. A pair of colorful pumps or an edgier tie can be simpler to buy since they don't require a perfect fit. A single stand-out item can instantly make you appear on-trend. Online, sites such as Mytheresa and Stylebop have extensive accessory collections with a focus on designer pieces.
Larger necklaces or long earrings can also dress up a casual daytime outfit for the evening. "It's easier to keep fashion forward with accessories," said Mossam who wears a trendy acrylic cocktail ring by French designer Laurent Guillot to add polish to an evening outfit.
Avoid impulse buys
Even if you know what you're after, it's easy to get seduced by products in the store. Ross keeps a list on her mobile phone of items that she wants and checks the list before making a purchase. As a rule, Ross says her tops and casual bottoms don't cost more than $50 each, but she pairs them with more expensive jackets including a recent cropped blazer purchased from Helmut Lang that cost $575. "I don't spend much on t-shirts and jeans," she said.
And take an inventory of what you already have. That helps to save money for high-quality designer pieces, said Cidonie Richards, founder of Threads and Ginger, a style blog based in Shanghai. Clever store marketing can make shoppers forget what they have at home. It's easy to "have too many of a particular item of clothing like 20 pairs of jeans, multitude of black T-shirts, ten black bags but no tan ones," Richards said. Ideally, clothing should be worn at least once a month and accessories several times per month to be considered worth the cost.
Buy it cheaper
Come sale time, Issa says a favourite trick is shopping abroad or even visiting a different city where fashion trends can differ. "Local tastes vary so much you might find something that you find terrific that no one picked up in your host country," she said.
Consider tax savings when shopping abroad. For instance, those living outside of Europe can get a value-added tax (VAT) refund which can yield significant savings but require extra time at the airport. Shopping online can also save customers from paying local taxes.
Mossam signs up for email newsletters and notifications about sales from her favourite department stores and online boutiques. "Have a dedicated email address for shopping to prevent clogging up your personal email," she said.
As the world of designer resale grows, many shop owners are more focused than ever on keeping up with on-trend secondhand goods. Consignment stores, online accessory websites such as Fashionphile and verified eBay sellers can be a good bet for finding classic designer pieces by designers including Chanel, Hermes and Louis Vuitton which rarely go on sale.  
Online, international sites such as the Outnet, the outlet site for designer powerhouse Net-a-Porter, is a good place to start, said Lamport.  In European countries including France and Spain, it is common to find twice yearly sales (in June or July and January) which offer a wide variety of products.
Online flash sale sites such as Gilt Groupe can be a good bet for finding discounts on last season's clothing. Throughout the year, some brands also host sample sales or keep stock shops, which are advertised on local fashion blogs. Don't be seduced by super-low prices for designer items. "Don't assume all designer clothing is worth the money," said Lamport.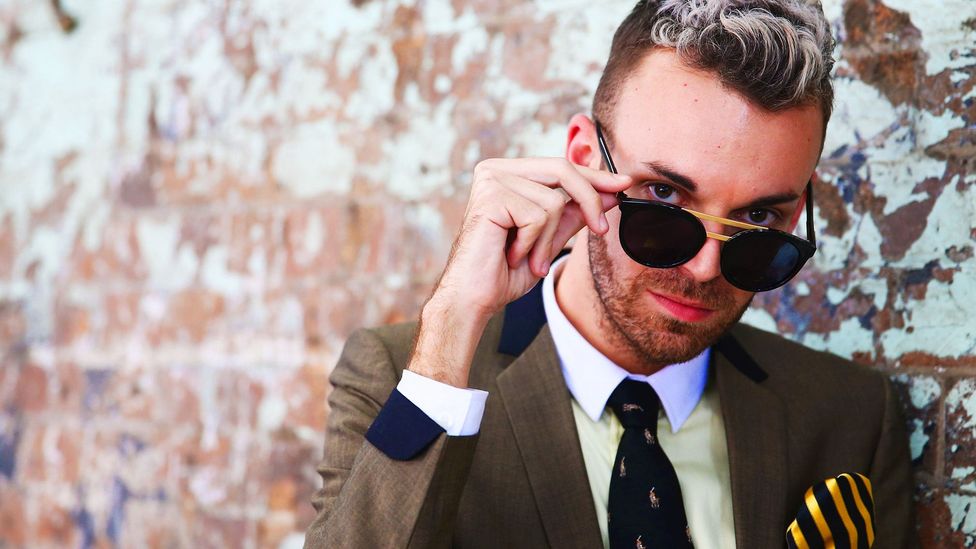 Never underestimate the power of a colourful tie to boost your wardrobe and your image. (Getty Images)
Never underestimate the power of a colourful tie to boost your wardrobe and your image. (Getty Images)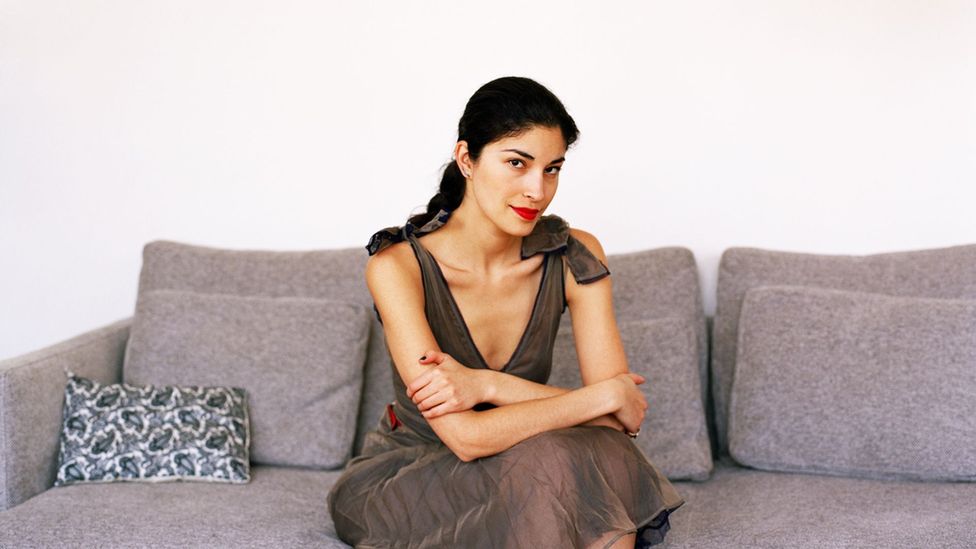 Editor and fashion consultant Caroline Issa recommends shopping abroad for unique pieces. (Joanna Paterson)
Editor and fashion consultant Caroline Issa recommends shopping abroad for unique pieces. (Joanna Paterson)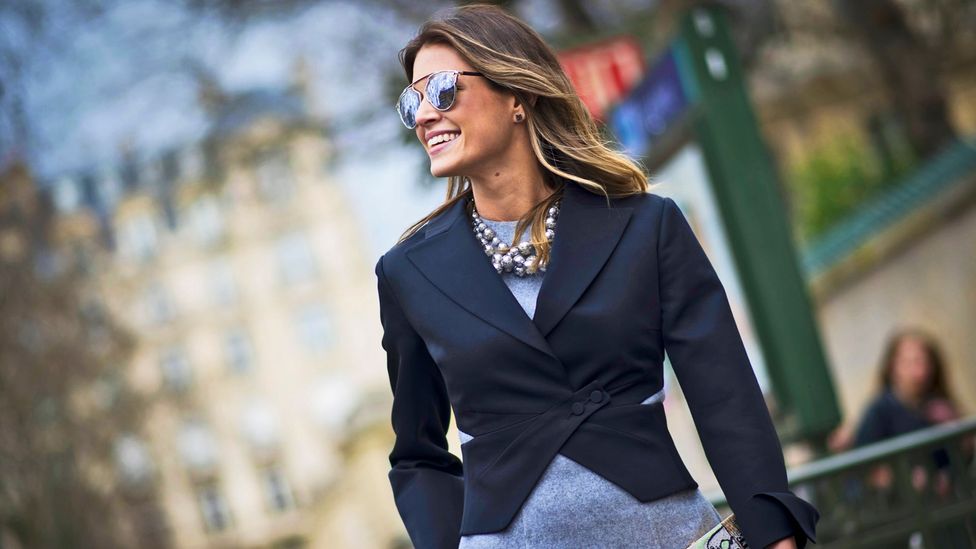 Dark blue or grey business suits have the highest "cost-per-wear" ratio, making them your most valuable purchases. (Getty Images)
Dark blue or grey business suits have the highest "cost-per-wear" ratio, making them your most valuable purchases. (Getty Images)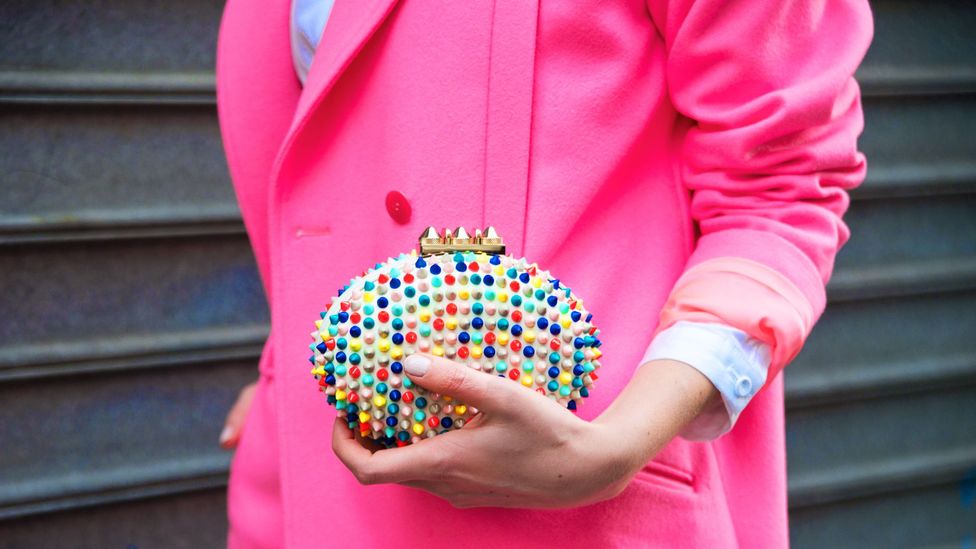 It's easier to stay on-trend with accessories that add a splash of colour. (Getty Images)
It's easier to stay on-trend with accessories that add a splash of colour. (Getty Images)
If you are ready to spend the big bucks, make sure you pick classic pieces that won't go easily out of fashion. (Getty Images)
If you are ready to spend the big bucks, make sure you pick classic pieces that won't go easily out of fashion. (Getty Images)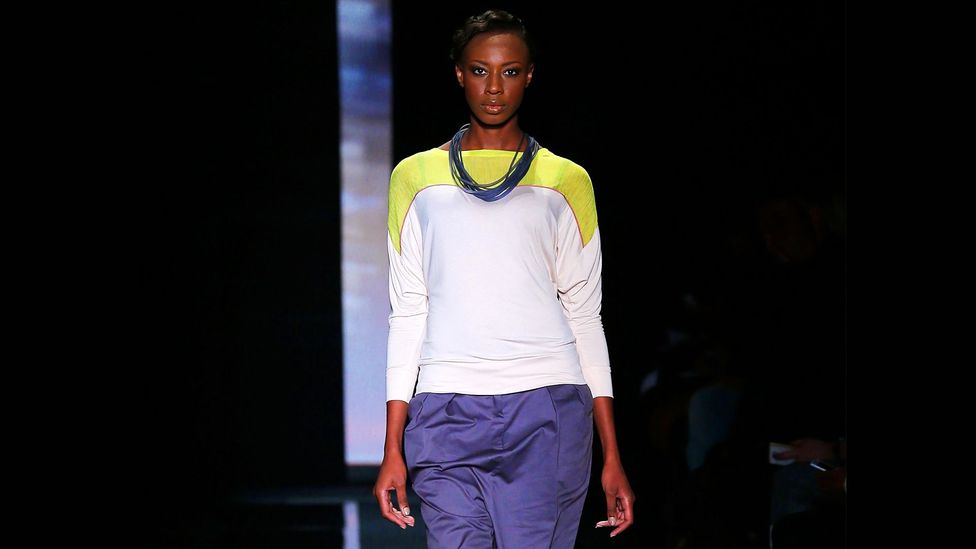 Avoid impulse buys, no matter how alluring the outfit may be. (Getty Images)
Avoid impulse buys, no matter how alluring the outfit may be. (Getty Images)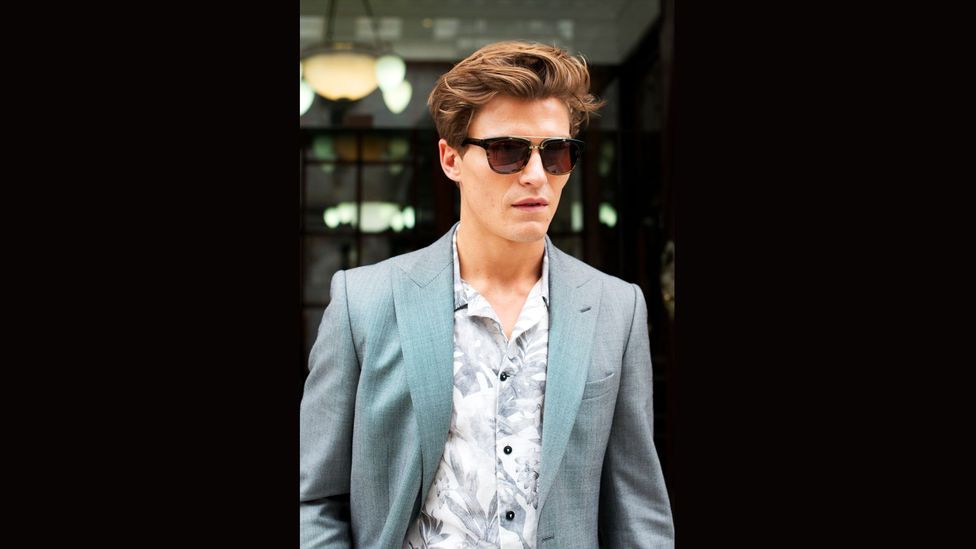 Purchase more affordable, trendy shirts to layer with your more expensive suits. (Getty Images)
Purchase more affordable, trendy shirts to layer with your more expensive suits. (Getty Images)