Working Holiday Schemes
The ins and outs
Working holiday schemes offer residents of select countries between the ages of 18 and 30 (or 35 in some nations) the opportunity to live and work abroad for one year. They generally involve a reciprocal agreement with partner countries, with the goal of encouraging travel and cultural exchange between citizens.
Australia offers a popular Working Holiday Maker scheme with two types of visas available to residents of 29 partner countries.
Residents of Canada can live and work in 32 countries, while residents of those same 32 countries can likewise work and travel throughout Canada.
UK residents can work for up to one year in seven countries outside of the EU.
Ever take a holiday that you wished would never end?  Imagine if you went on vacation and loved it so much you never came back, or decided to move there a few years down the road.
If it sounds like a hopeless pipe dream, it doesn't have to be. For some, packing up their lives and moving to a dream destination has become a reality, either through starting a business or pursuing a working holiday that morphs into permanent residency.
Two years ago, Jonathan Keim did just that. While working in Santa Barbara, California, for an online school that trains people how to become life coaches, he realised that he spent all of his time encouraging others to follow their dreams but wasn't out there following his own.
So he quit his job, flew to Asia to expand his horizons, became enchanted by the Indonesian island of Bali and never left.
"My family told me to check out Ubud (in the Balinese interior) because it had a great community of artists, and when I got here something magical happened," Keim said. "I was amazed by the culture. I had never met a group of people like the ones who live here, and I knew I wanted to stay."
The 26-year-old's recipe for coconut-infused vegan ice cream impressed the local expat community in Ubud so much, he said, that many invested in the product right away, spurring Keim to get a business visa and start the ice-cream company Kokolato, which sells 20 flavours island wide. He has since partnered with local food company Bali Buddha and will open his first storefront in Ubud this month.
Testing the waters
Not every country will allow tourists who come to visit to simply decamp there forever. Certain countries have reciprocity programmes. Starting a business is one way to dive into a new culture overseas, but for those who prefer to test the waters before they jump in, a working holiday visa can be a great first step.
Australia offers a popular Working Holiday Maker scheme with two types of visas available to residents of 29 partner countries, according to figures from the Department of Immigration and Border Protection. The agency's statistics show that the country had within its borders 173,108 "Working Holiday" visa holders and 5,874 "Work and Holiday" visa holders at the close of 2013, a year-on-year increase of 9.9% and 19.7% respectively. Australia doesn't publicly release figures on how many of these workers find sponsorship and transfer to temporary work visas, but it's the fastest growing OECD nation with a population growth of 1.8% annually, according to figures from the Australian Bureau of Statistics.
Chilean Patricio Sepulveda, 31, used one of these working holiday visas to transition a one-year trip to Sydney into a new career. A former analyst for a small computer-parts company in Santiago, Sepulveda came to Australia four years ago. 
"The idea at the beginning was to stay in Sydney for six months, make enough money to travel to Southeast Asia, and then return to Chile like many other Chileans do after university," he said. "But the landscape was awesome, Bondi Beach was just around the corner, and, to be honest, I got seduced by the money."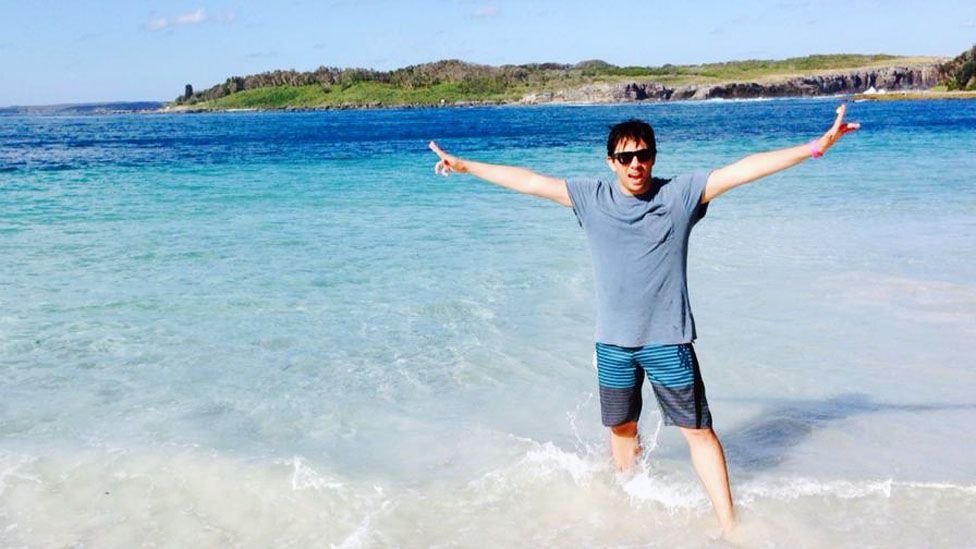 Chilean Patricio Sepulveda used a working holiday visa to transition a one-year trip to Sydney into a new life. (Patricio Sepulveda)
At first Sepulveda took odd jobs. "Nobody would ever call me in for an interview because I'm not a local, but I took a temporary position working in data entry and my boss saw that I could do much more than that," he said, adding that he held four different roles in his first two years there reaching a salary on par with very senior positions in Chile. "You need to enter at the very bottom and then you have to perform well, but the good thing about the system in Australia is that they reward hard work."
Today, he is the Asia-Pacific financial coordinator for a multinational medical supplies company that sponsored him through a temporary work visa, allowing him to stay. In the coming months, he'll become a permanent resident of Australia.
A more cautionary tale
Not everyone is as daring as Keim. Some, like Barbara Kocak, fall in love with a destination they've visited but need to plan more precisely how they are going to move back there and what they'll do once they arrive.
Kocak first vacationed in Costa Rica 20 years ago, then, six years later, bought a property boasting a 270-degree view of the Pacific Ocean and a tropical garden frequented by toucans, sloths and monkeys. For the past decade, she has run a private villa rental business on the Pacific Coast near Dominical.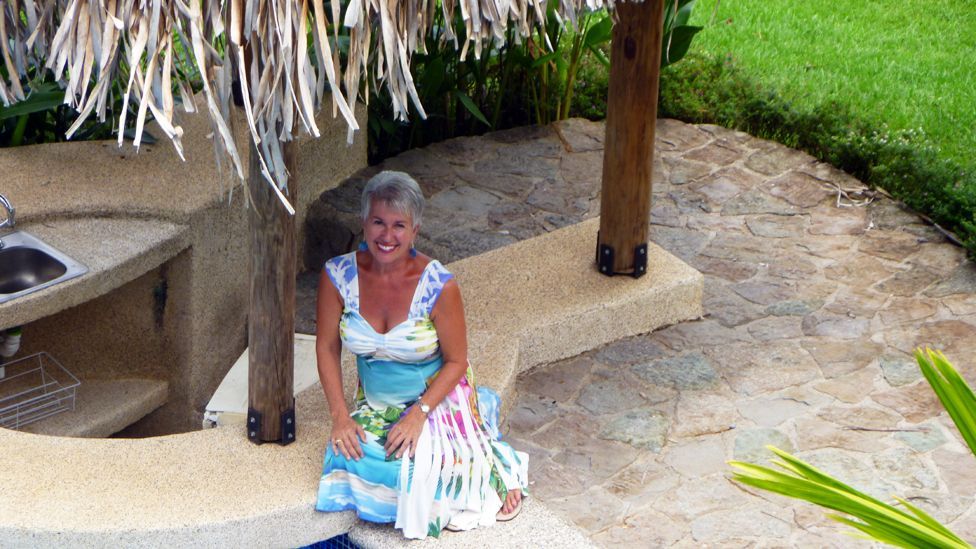 Barbara Kocak in her tropical garden in Costa Rica, where she now lives. (Barbara Kocak)
It's a far cry from the 68-year-old's former work in education and marketing back in Charleston, South Carolina, in the US, but she said the decision to move her life to Costa Rica was careful and calculated.
"It certainly wasn't an exciting, cut the ties, move and become an expat story. It evolved slowly over time," she explained. "I established a friendship with a Costa Rican family that remains very strong to this day. So the idea emerged over the years that I could have a second home here in Costa Rica and rent it out part of the time."
More than a decade later, Kocak has legal residency from the government of Costa Rica.
The downside of living abroad
Such moves, however, aren't always a walk in the park. Kocak knows expats in Costa Rica who moved to the country only to find their dream soon turned into a nightmare.
"People come here, fall in love with it and immediately invest money only to find that things are really different than back home," she explained. "I find that it is especially difficult for couples who are just retiring. They not only have to become accustomed to being with each other much more than in the past, there is always one who loves it more than the other."
Keim said he never could have anticipated how many challenges he'd face living in Bali. "I don't merely experience communication differences that make undergoing business hard, I also experience a series of cultural differences and mentalities that don't relate to the Western style of working," he said. "This gigantic shift in perspective has required me to shift my own mentality."
And moving abroad means being far from loved ones. Sepulveda may have a great job, good income and home right by the beach in Sydney, but his friends and family are still back in Chile.
"Right now I'm in another culture, they speak a different language and we don't have a common history, so it's difficult to build extremely close relationships like the ones I had in Santiago," he said. "You gain a lot from living abroad, but in return, you have to be willing to give up so much."
 Got a dream destination? To join the conversation head over to our Facebook page or message us on Twitter.