A
A chance encounter with a rare book changed the course of Subbiah Yadalam's life.
Though Yadalam had been an avid book buyer since he was 10, he stumbled across a book at the Bangalore Club library in 2004, which opened up a world he never knew existed.
Castes and Tribes of Southern India, a seven-volume ethnographic encyclopedia by Edgar Thurston and Kadambi Rangachari captivated the then-42-year-old so much he immediately wanted to buy the whole set. The Club declined to sell.
"I was compelled to search for a rare book for the first time in my life," said Yadalam, a native of Bengaluru, India. At a local book dealer, he bought the entire set for 15,000 rupees ($246). 
Now, a decade later, he has become one of India's most distinguished collectors of rare and antiquarian books. In 2009, he established the Rare Book Society of India, a digital library of rare, out-of-print books on India, with more than 44,000 members worldwide.
His personal collection is impressive, with almost 175 rare literary works valued at 4.2m rupees ($70,000), including an inscribed copy of Fanny Parkes' 19th century memoirs titled Wanderings of a Pilgrim in Search of the Picturesque that he bought for about $3,500 from a dealer in New York.
"The Wanderings is considered a rare Anglo-Indian classic and the most readable travelogue of India in the early 1820s," he explained.
The advent of technology has pushed many to electronic devices for the bulk of their reading. For rare book collectors, though, the thrill of holding a piece of literary history remains unparalleled.
Whether sifting through a yard sale or a million-dollar bid at an auction, the pursuit of a rare piece of literary work is half the fun. For seekers, the joy of a serendipitous find is boundless.
What to buy
Rare is really a measure of how easily obtainable a book is, said Matthew Haley, head of books and manuscripts division at the noted British auction house Bonhams.
"What makes a book collectible is another matter," he said. "It will usually be desirable to collectors because of its subject matter say, chess or ornithology; its author or illustrator, Charles Dickens or E H  Shepard; when and where it was printed; or something special about the physical book itself like its binding or its previous ownership."
First editions aren't always the most valuable and sought-after, as some would believe, according to R Arvid Nelsen, chair of the Rare Books and Manuscript Section of the Association of College and Research Libraries in Minneapolis in the US.
"Many people have bought into the idea that first editions are inherently more valuable," he said. "A lot of it has to do with marketing."
Books, such as this signed copy of Charles Dickens' Christmas Tales, are more valuable. (Paul Fraser Collectibles)
In fact, sometimes later editions of rare books are "more desirable because they have additional information or illustrations," Haley said. "The 1586 first edition of [William] Camden's Britannia has no maps but fetches £1,000 ($1,633). The larger-format 1607 edition has 57 maps and can fetch five to 10 times the price of the first edition."
Shakespeare's Third Folio — the third collected edition of his plays — is a famous example of a later printing of a book that has more value than an earlier one.  "That's because many of the unsold editions of the Third Folio, printed in 1663, were destroyed in the Great Fire of London in 1666," said Dan Wade, head writer at Bristol, UK-based dealer Paul Fraser Collectibles. "One [of the surviving copies of] the Third Folio sold for $374,500 in 2012, while Second Folio printed in 1632, can achieve as little as $25,000."
Most die-hard collectors look for intrinsic, not financial, value, asserts Warwick Jordan, founder and manager of Hard to Find Books in New Zealand. He cites Michael King's biography titled Wrestling with the Angel: A Life of Janet Frame as one example that became collectible merely by accident. "A first edition of it is worth around NZ$25 ($20). Tragically, within months of being published both the author, Michael King, and the subject died," he said. "A copy signed by Michael King is worth around NZ$125 ($100), a copy signed by both authors around NZ$1,250 ($1,000). We have the copy that Michael King inscribed and presented to Janet Frame. At NZ$6,250 ($5,034) it's a unique historical item of which only one exists."
Rarity isn't always the biggest value proposition, says Wendy Guerin, co-founder of Cookbook Village, an online store that specialises in collectible and vintage cookbooks in Tucson, Arizona, in the US. "Handwritten notes in older cookbooks can actually bring the value up," she said. "People enjoy reading the handwritten recipes and notes."
What you'll pay
The range of a book's value varies dramatically.
"It's difficult sometimes to call it," Guerin said. "Julia Child's Mastering the Art of French Cooking — a classic cookbook — is a great example." The book, which normally sells in the $20 to $40 range, hit the $800 mark after the 2007 release of Julie & Julia, a movie based on Child's memoirs.
Haley says enthusiasts can find books to suit all budgets. A collector can buy "a good condition first edition of a James Bond book by Ian Fleming anywhere between £100 ($160) and £15,000 ($24,500) depending on whether it's one of the first or last stories in the series." The first stories are considered more valuable because they were published in smaller quantities, before the Bond phenomenon took off.
At the higher end, signed first editions of famously reclusive J D Salinger's The Catcher in the Rye goes for around $25,000, but signed later editions can still fetch $5,000.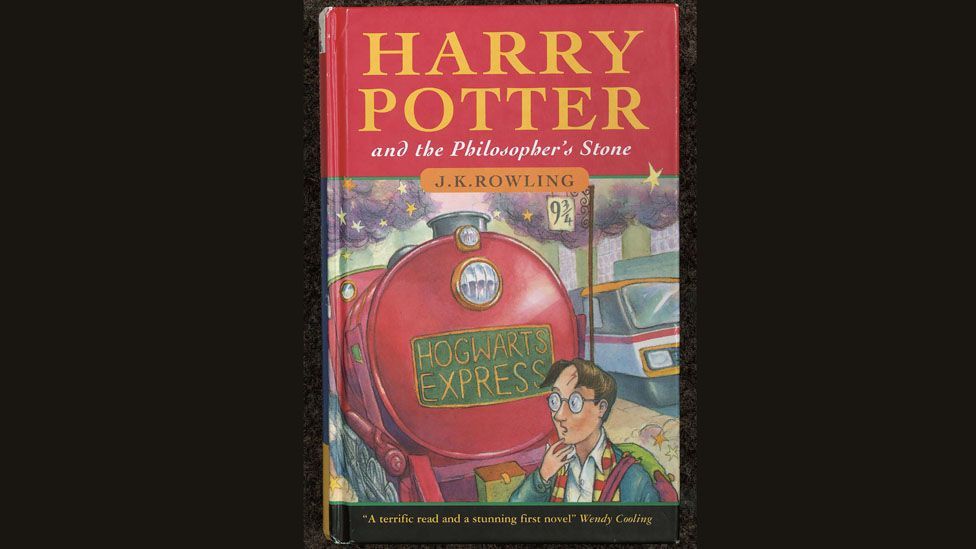 J K Rowling's first novel, Harry Potter and The Philosopher's Stone, commands high prices at auction. (Christie's/Getty Images)
Proof copies, which are sent to book reviewers prior to first editions, can also be a great find, especially for people interested in owning a piece of the process.
"Proof copies of J K Rowling's first Potter offering, Harry Potter and the Philosopher's Stone, sell for around £4,000 ($6,830). There are 200 of them," Wade said.
What to look for
Well-preserved volumes command a higher premium and will last longer if you care for them properly.
"One can think of condition as a kind of pyramid," Haley said. "For a given work, there might be dozens of copies in scrappy condition, several copies in good condition, but only two or three copies in outstanding condition. Those two or three copies will always be the most desirable and will hold their value better than others."
Soiled covers, missing dust jackets, ripped pages, mildewed edges, less-than-sharp corners and food stains can all detract from the value of a treasured tome.
Moisture, dust and direct sunlight are the enemy of books. A bookcase with a door can protect them.
Apart from physical condition, content contributes meaningfully to a book's desirability. "The most valuable books are those that changed the course of history or of human understanding," Haley said.
Among them, the Gutenberg Bible (1455),  Isaac Newton's book on gravity Principia Mathematica (1687) and Charles Darwin's On the Origin of Species (1859).
Given that rare books are old and have been touched by many hands, proper care is key. Those printed more than a century ago can develop discoloured and brittle leaves if not kept in suitable conditions.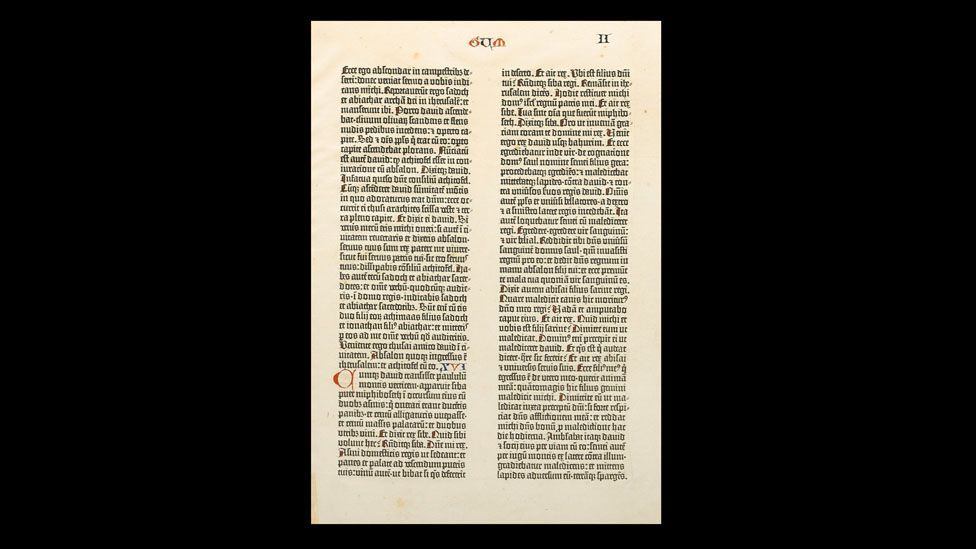 Books adding historical significance, like the Gutenberg Bible (1455), are among the most valuable. (Bonhams)
"Books should be kept in a stable environment — preferably in temperatures below 25C," said Rajiv Jain, director, Southex Books & Prints, a Delhi, India-based dealer that specialises in 18th and 19th century books. They should also be kept free of dust, protected with slip cases and stored with humidity levels below 60%. "Rebound if required to raise the aesthetic appeal and enhance the life of the books," he said.
The National Park Service, a bureau of the US Department of the Interior, has an exhaustive guide on how to care for rare books.
Where to buy
Bibliophiles typically hunt for rare books at auction houses such as the Bonhams and Christie's , online auction sites (PFC Auctions, Sydney Rare Book Auctions, PBA Galleries), dealers (AbeBooks, Biblio) and online retailers (eBay and Amazon). Some have found treasure while combing charity shops, antique dealers, car boot sales and flea markets. Specialty stores such as The Strand in New York and Southex Books & Prints in Delhi, India, are also good spots to shop.
The safest bet is to shop in person at a dealer who offers a lifetime money back guarantee of authenticity, says Wade. That way you can visually see any defects for yourself and insure against buying a fake.
Research is also an integral part of the acquisition process. Search engine Bookfinder.com, owned by AbeBooks, offers a rough guideline of what a book is worth.
"The Antiquarian Booksellers' Association has articles on book collecting and occasionally holds talks and seminars," Haley said. "But a beginner can do a lot worse than visiting antiquarian bookshops and book auctions and reading their catalogues."
To comment on this story or anything else you have seen on BBC Capital, head over to our Facebook page or message us on Twitter.
(The third paragraph has been corrected to show that Subbiah Yadalam was 42, not 24)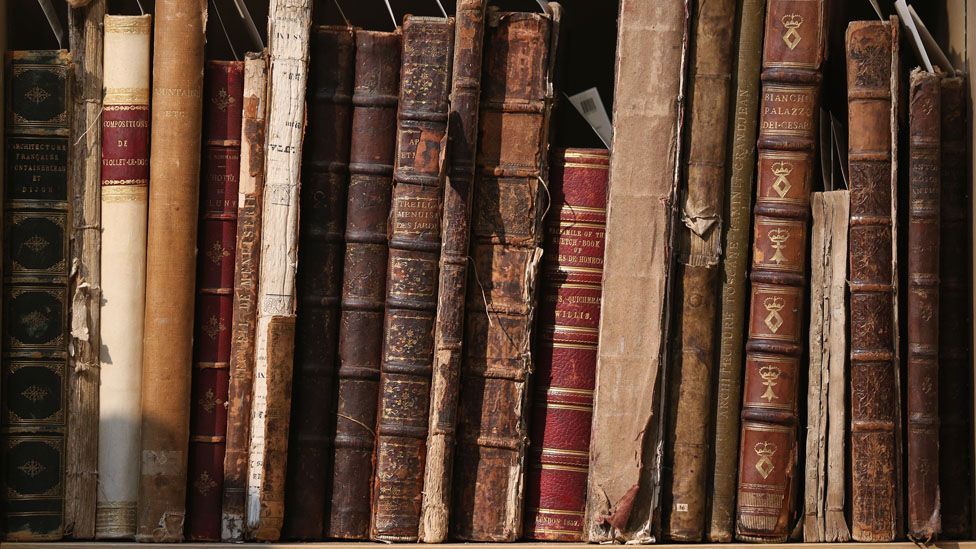 Well-preserved volumes command a higher premium and will last longer if you care for them properly. (Oli Scarff/Getty Images)
Well-preserved volumes command a higher premium and will last longer if you care for them properly. (Oli Scarff/Getty Images)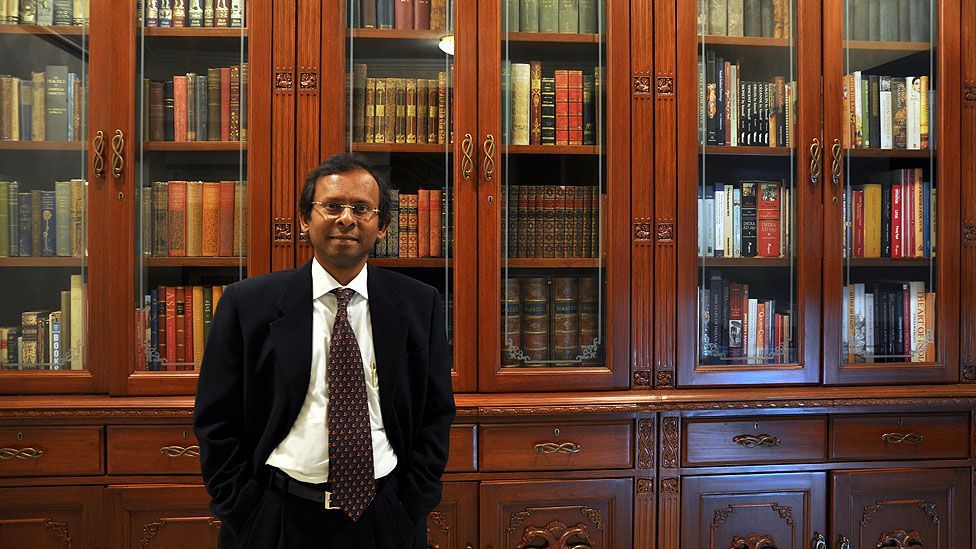 Subbiah Yadalam has become one of India's most distinguished collectors of rare and antiquarian books. (Nishant Yadalam)
Subbiah Yadalam has become one of India's most distinguished collectors of rare and antiquarian books. (Nishant Yadalam)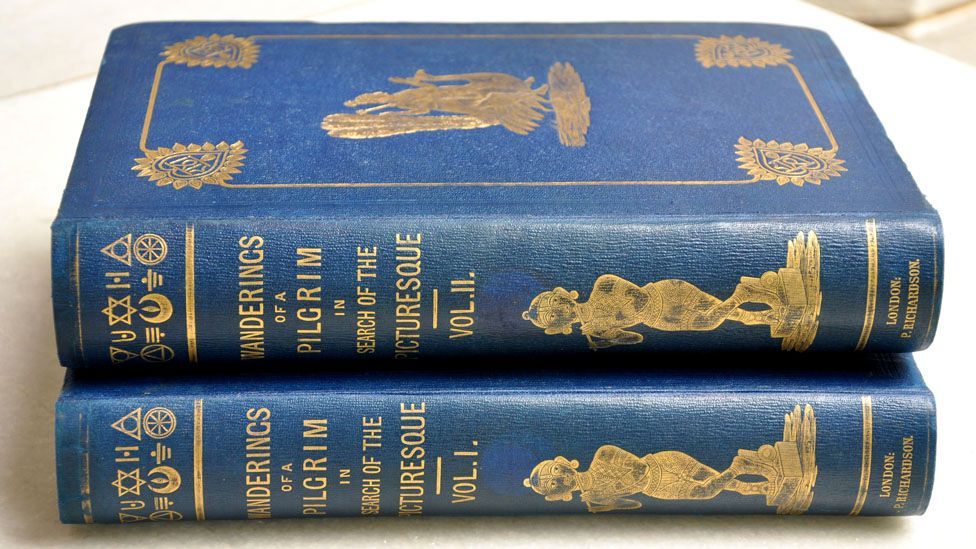 Subbiah Yadalam owns an inscribed copy of Fanny Parkes' 19th century Wanderings of a Pilgrim in Search of the Picturesque. (Nishant Yadalam)
Subbiah Yadalam owns an inscribed copy of Fanny Parkes' 19th century Wanderings of a Pilgrim in Search of the Picturesque. (Nishant Yadalam)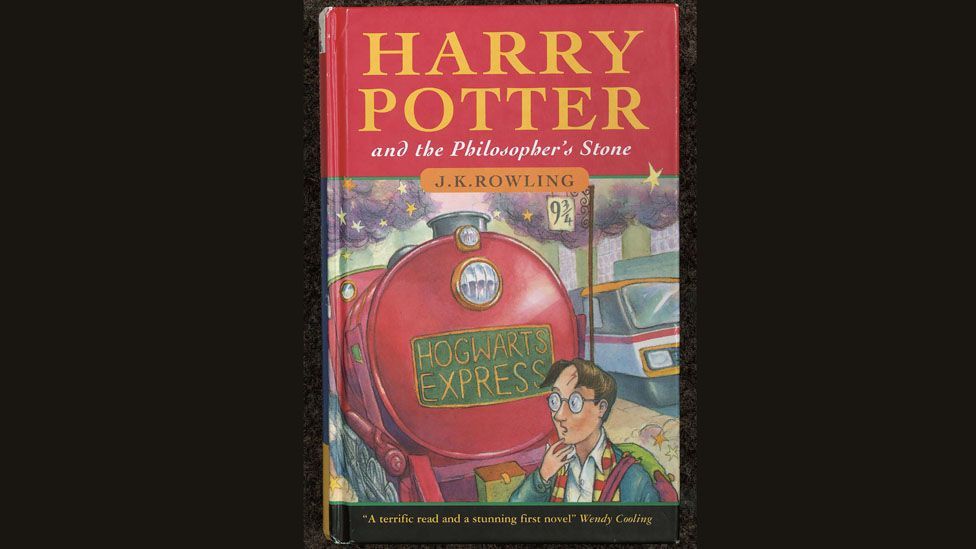 J K Rowling's first novel, Harry Potter and The Philosopher's Stone, commands high prices at auction. (Christie's/Getty Images)
J K Rowling's first novel, Harry Potter and The Philosopher's Stone, commands high prices at auction. (Christie's/Getty Images)
Books, such as this signed copy of Charles Dickens' Christmas Tales, are more valuable. (Paul Fraser Collectibles)
Books, such as this signed copy of Charles Dickens' Christmas Tales, are more valuable. (Paul Fraser Collectibles)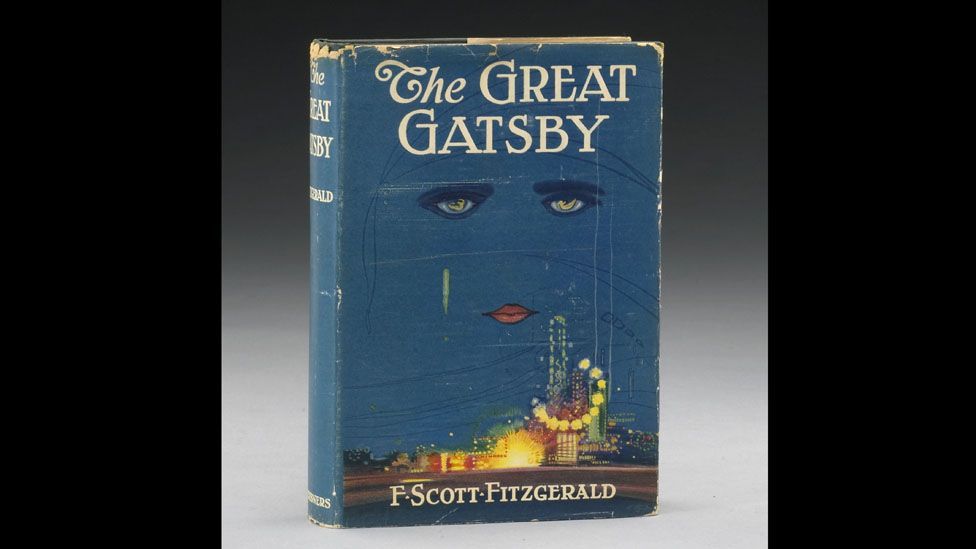 Apart from physical condition, content contributes meaningfully to a book's desirability. A first-edition copy of The Great Gatsby. (Bonhams)
Apart from physical condition, content contributes meaningfully to a book's desirability. A first-edition copy of The Great Gatsby. (Bonhams)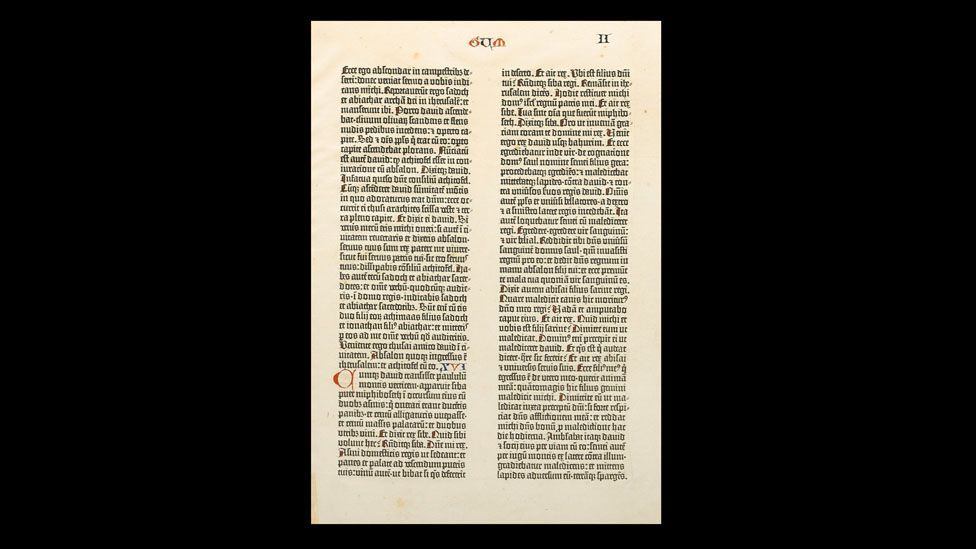 Books adding historical significance, like the Gutenberg Bible (1455), are among the most valuable. (Bonhams)
Books adding historical significance, like the Gutenberg Bible (1455), are among the most valuable. (Bonhams)