W
When the world's most powerful leaders descend upon Brisbane this weekend, for the G20 Leaders Summit, 15-16 November, they'll discover a thriving business community "down under" in Australia's third largest city and Queensland's capital.
Queensland has one of the fastest economic growth rates in the country, at 4.1%, creating more jobs than any other Australian state in 2013, according to a report by the Brisbane Marketing Economic Development Board. By 2031, the city's economy is expected to grow by more than 60% and its population is projected to double to 3 million.
"Not since the World Expo in 1988 has Brisbane shined so brightly on the world stage," said Aung Lynn, director of Mitchell Ogilvie Menswear, one of Australia's top luxury goods retailers. "In my industry, I have watched the city's retail scene transform, which is a sign of our economic progress."
Fashion labels like Burberry, Louis Vuitton, Hermes, and Canali line Edward Street in the central business district, known as the CBD. Demand for shopping has increased in part due to the 22% increase in Chinese visitors per year since 2008.
Brisbane is the closest capital city on the eastern Australian seaboard to the country's three largest export markets (China, Japan, and South Korea). In addition to being a mining and resource hub, the city has become a manufacturing and logistics centre for the region. The city's port is the fastest growing capital city container port in the country handling over A$50 billion ($43b) in global trade.
With the lowest payroll taxes in Australia, local businesses are able to recruit quality talent to the city. Business visitors and event planners are taking notice. In 2013 alone, 1,400 conferences were held in the city, with a 7.9% increase per year since 2008. To meet the demand, two new convention centres opened in 2013: the Royal International Convention Centre at the Brisbane Showgrounds and the refurbished Brisbane City Hall in King George Square.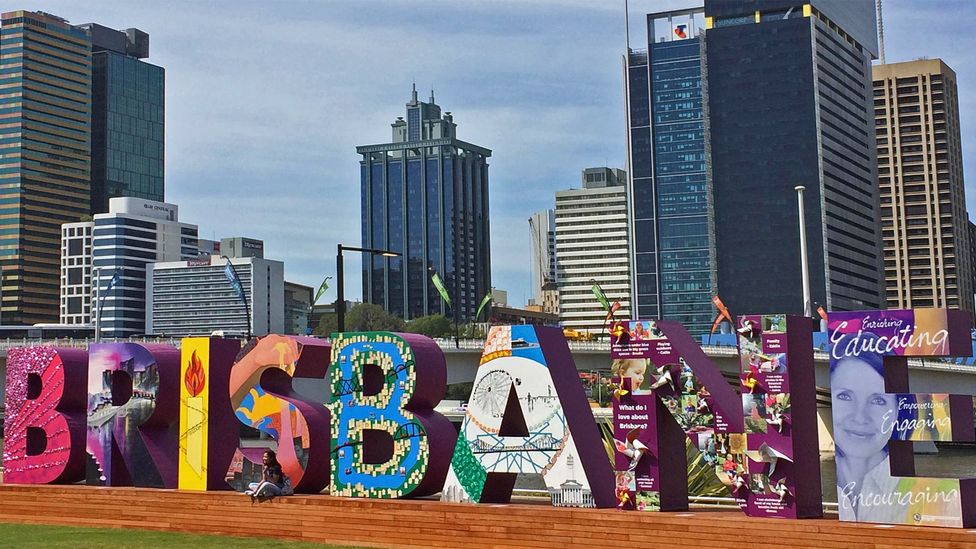 Leaders descending on Brisbane for the G20 summit may find a few surprises down under. (Ramsey Qubein)
As a result of the G20 event (expected to attract 7,000 people, from world leaders to international media), the city has also invested in numerous infrastructure improvements that will remain after the summit ends. Complimentary wireless Internet signals and new art and sculpture projects from local designers now permeate the CBD.
Airport
Brisbane International Airport is located 8 miles northeast of the city centre and is accessible via direct Airtrain service from the city centre. A roundtrip ticket costs A$32 ($28), but discounts are available for purchasing an advance ticket online. Taxis, available outside the arrivals area, cost A$45 to A$50 ($38 to $43) one way.
A new runway is under construction to propel capacity to the same levels as important aviation hubs like Singapore and Hong Kong.
Be sure not to miss the "Big Obama" burger, created by Windmill & Co restaurant in the international terminal to honor the US President's visit to the city for the G20 Summit.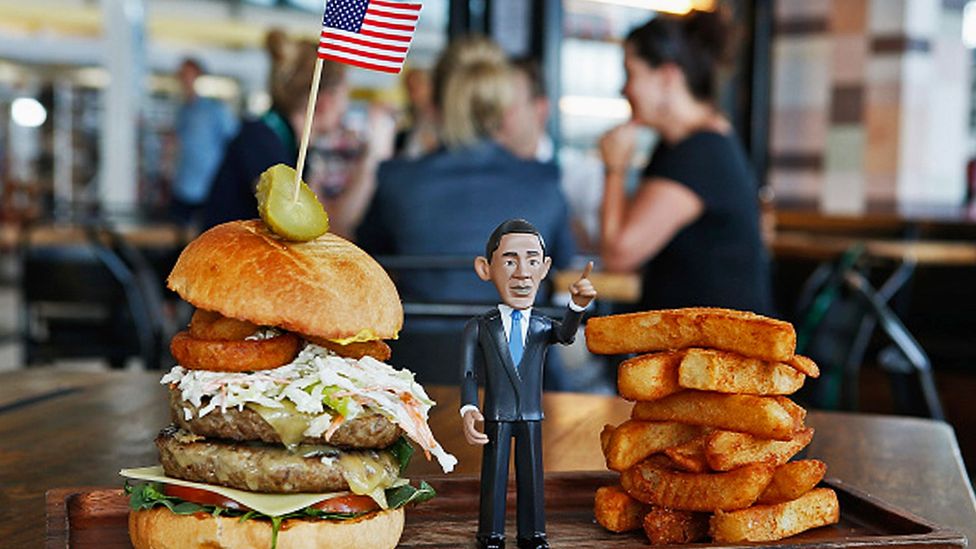 While at the international terminal, try the "Big Obama" burger at Windmill & Co restaurant. (Daniel Munoz/Getty Images)
Money matters
Prices in Brisbane are affordable compared to many large cities. Order a flat white (espresso and steamed milk) and a pastry from a coffee shop, and you'll typically pay no more than A$5 ($4.40).
Credit cards are widely accepted although American Express isn't often an option. Many retailers also charge a small fee when using a credit card to make a purchase.
Cultural know-how
Aussie lingo is a language of its own, and it is wise to pick up a few key words before visiting so as not to stand out. For starters, coffee is a serious affair throughout the country. Know the difference between a flat white and a latte (which uses similar ingredients, but a higher ratio of milk to espresso, and adds more foam on the top) before ordering. A long black is similar to an Americano and made by pouring hot water into a glass followed by a shot of espresso. If all you want is an espresso, request a short black.
Another phrase that may be heard in business situations is "How are you going?", which means "How are you doing?" and not the form of transportation you are using to reach a destination. A common rule of thumb to remember is that words are often shortened at the end and take the –ie or –y suffix. Brisbane is often called "Brizzie" and breakfast becomes "brekkie."
Hotels
For many years, Brisbane suffered from an undersupply of hotel rooms, but Lord Mayor Graham Quirk, made a concerted effort to attract new hotel investment, which has already caught the attention of hotel brands like the W, set to open in 2017.
The latest of the city's new hotels is the Next Hotel, located directly on the Queen Street Mall shopping mecca and within the heart of the CBD. Opened in September, this hotel is keen to draw business travellers with its free wireless Internet, fourth floor lounge with free coffee stations and ample work station space, and in-room bonuses like free minibars. The contemporary lobby transforms its space from coffee bar by day to hip cocktail lounge at night. 
Given the large number of business visitors in the city, especially during the week, Mantra Midtown is an good alternative for those with longer stays in mind. Furnished apartments range from studios to one- and two-bedroom spaces with full kitchens and living areas. The prices are in line with corporate budgets, and it provides the comforts of home in a central downtown high rise.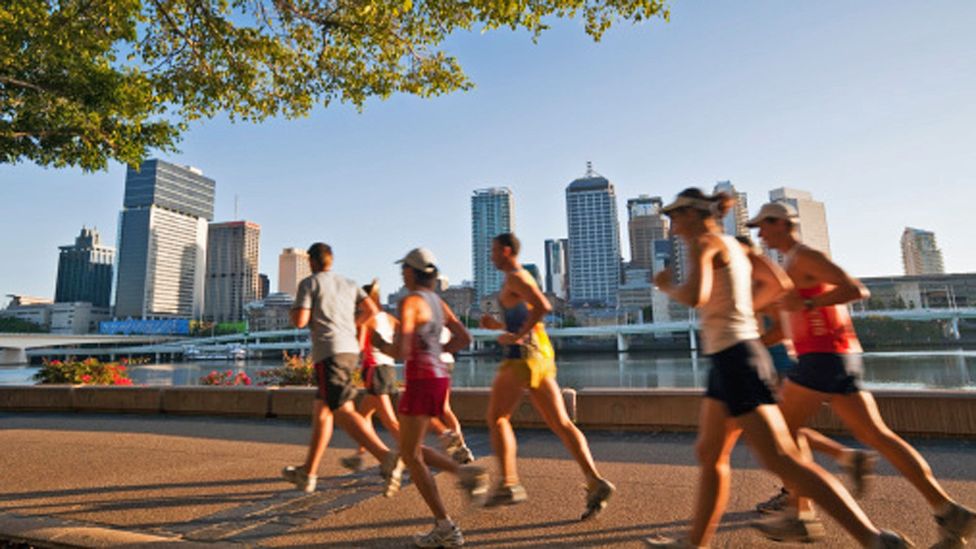 Runners along the waterfront take advantage of warm weather. (Andrew Watson/Getty Images)
Dinner for one
The Brisbane Convention and Exhibition Centre (where the G20 Leaders Summit will take place) on the opposite side of the river from the main downtown area is abuzz with cultural activities from the adjacent cultural precinct, which includes numerous art galleries and theatre spaces. For a solo bite between convention events, head for Champ Kitchen and Bar where outdoor seating facing the iconic ferris wheel and riverfront are highlights. The smashed tomato and chickpea salad with pomegranate dressing and locally caught barramundi fish are popular favourites.
Once meetings are finished, dining at Eagle Street Pier is always an entertaining experience. Numerous restaurants feature a variety of cuisines from Thai to steakhouse fare. Pony is a modern eatery on the riverfront with an exhibition kitchen and bustling waterfront activity (great for conversation starters with a new client). If dining alone, community tables are a great way to make new acquaintances. Australian barbecued meats from the Outback proliferate on the menu with large portions being the standard.
Off the clock
When a break from work calls, head for the Lone Pine Koala Sanctuary on the outskirts of town (take bus 430 or 445 from downtown or hop a taxi for roughly A$30 ($26). Visitors to Queensland can hold a koala and interact with them one-on-one, which is forbidden in most other parts of the country. Koalas are a native symbol of Australia. Other animals on display include kangaroos (visitors can feed them if they wish), lemurs and Tasmanian devils.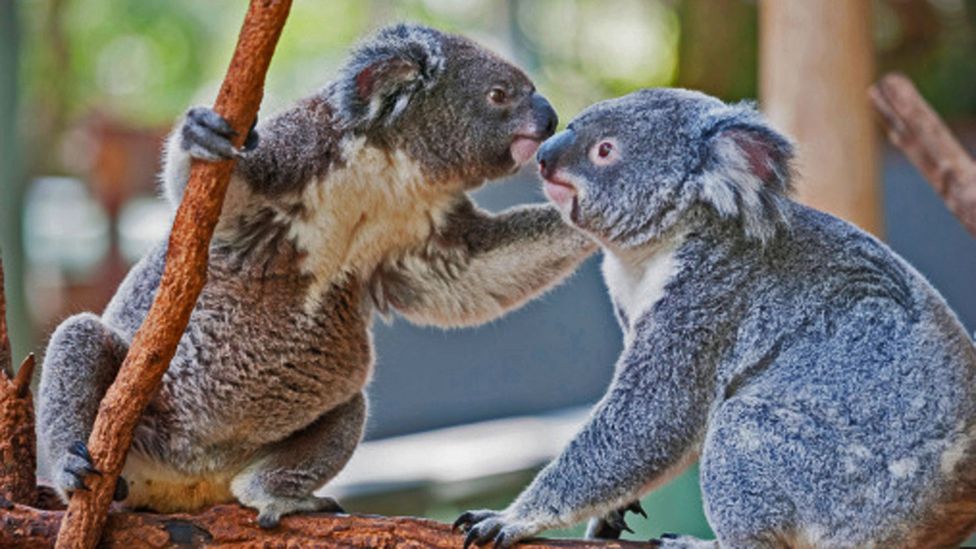 At the Lone Pine Koala Sanctuary visitors can cuddle a koala. (Marco Simoni/Getty Images)
Corporate events can be organized here including VIP experiences that include keeper-only access to some of the animals and a behind the scenes tour.
Special considerations
Don't be surprised to hear someone use the term "mate". It's a common term in Australia, even amongst strangers, and simply means friend. Women rarely say it, however.
Tipping is rarely expected in Australia, unlike other countries. If the difference is a small amount, it is acceptable to offer someone to keep the change, but there is little expectation to leave a percentage of the bill—even in a restaurant. If service was especially nice, a small tip is a nice gesture, but not expected.
To comment on this story or anything else you have seen on BBC Capital, head over to our Facebook page or message us on Twitter.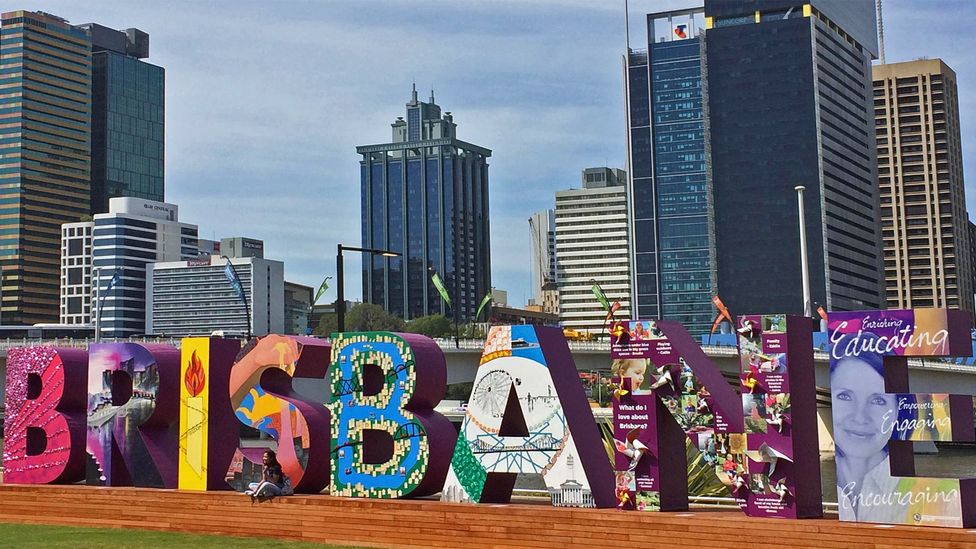 Leaders descending on Brisbane for the G20 summit may find a few surprises down under. (Ramsey Qubein)
Leaders descending on Brisbane for the G20 summit may find a few surprises down under. (Ramsey Qubein)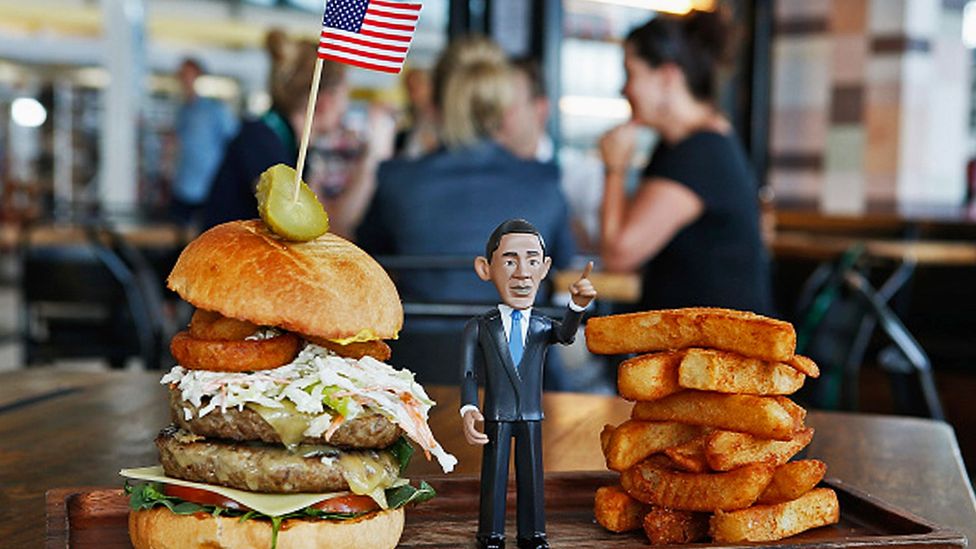 While at the international terminal, try the "Big Obama" burger at Windmill & Co restaurant. (Daniel Munoz/Getty Images)
While at the international terminal, try the "Big Obama" burger at Windmill & Co restaurant. (Daniel Munoz/Getty Images)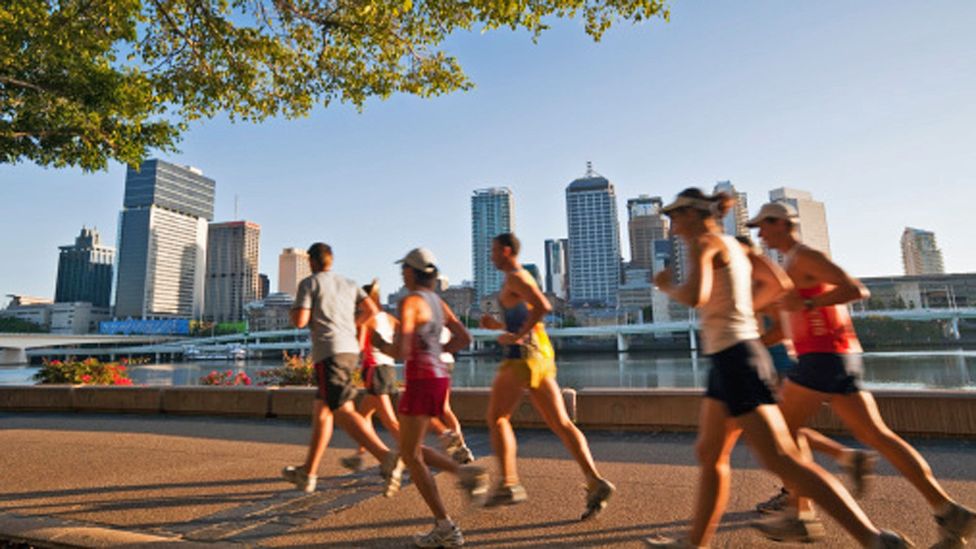 Runners along the waterfront take advantage of warm weather. (Andrew Watson/Getty Images)
Runners along the waterfront take advantage of warm weather. (Andrew Watson/Getty Images)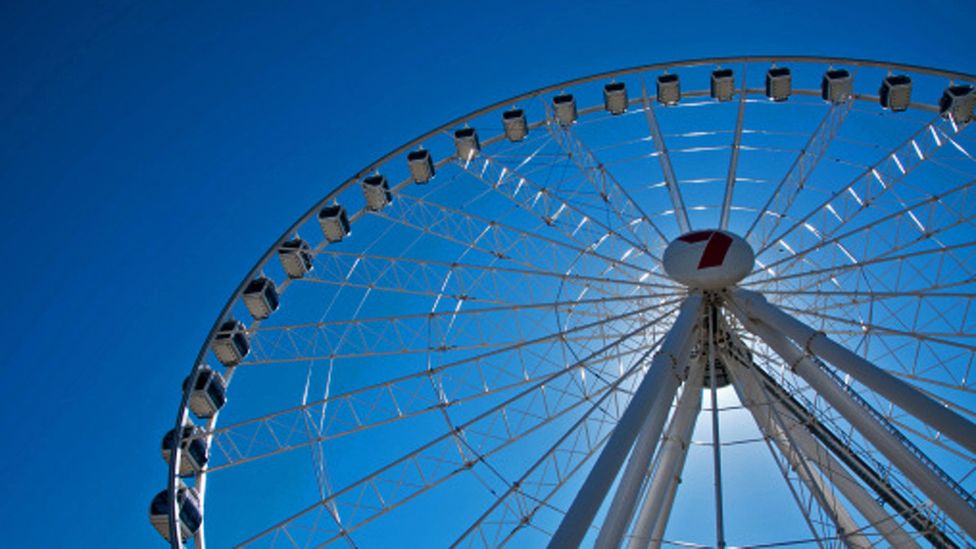 Don't miss the iconic Wheel of Brisbane, with 360-degree panoramic views. (Peter Ptschelinzew/Getty Images)
Don't miss the iconic Wheel of Brisbane, with 360-degree panoramic views. (Peter Ptschelinzew/Getty Images)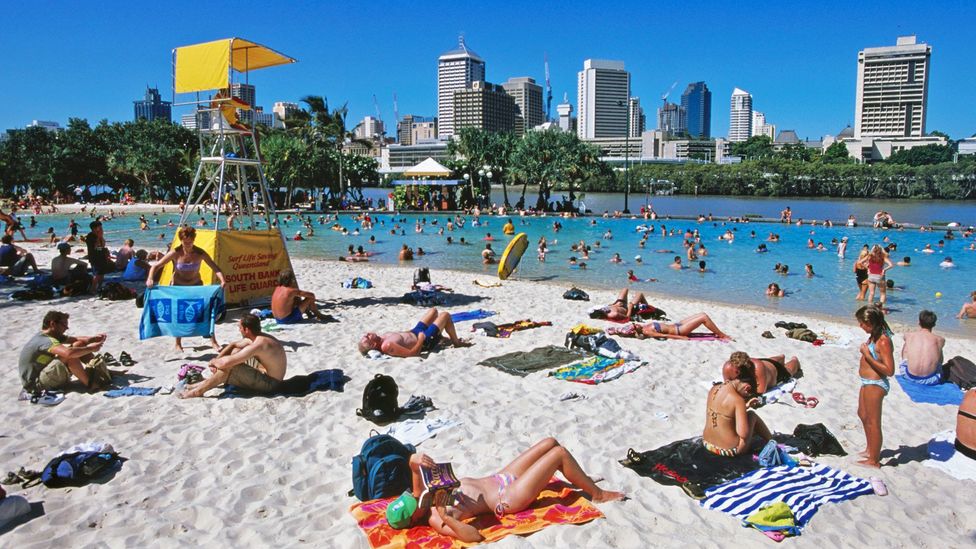 Pauls Break Beach, an artificial lagoon, is dotted with palm trees and sand. (Holger Leue/Getty Images)
Pauls Break Beach, an artificial lagoon, is dotted with palm trees and sand. (Holger Leue/Getty Images)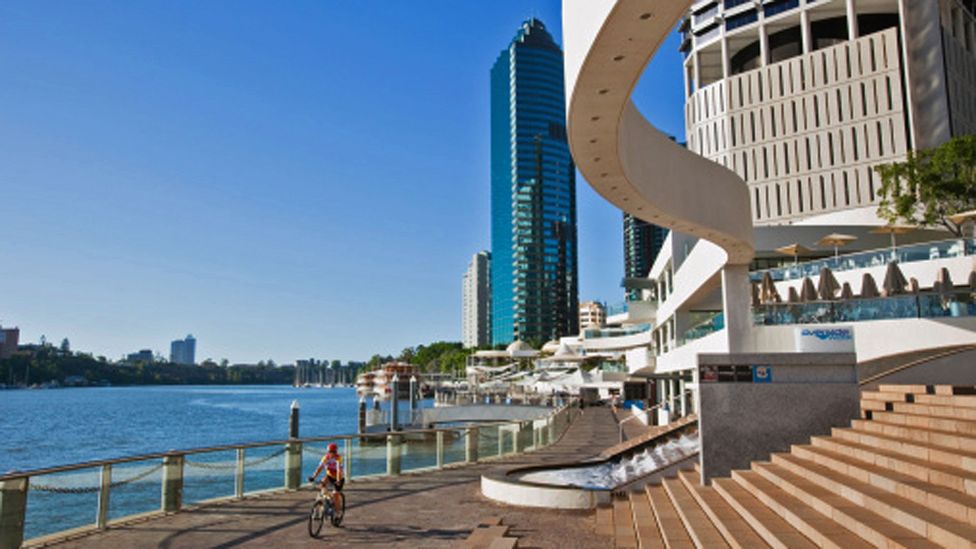 Dining at Eagle Street Pier is always an entertaining experience. (Andrew Watson/Getty Images)
Dining at Eagle Street Pier is always an entertaining experience. (Andrew Watson/Getty Images)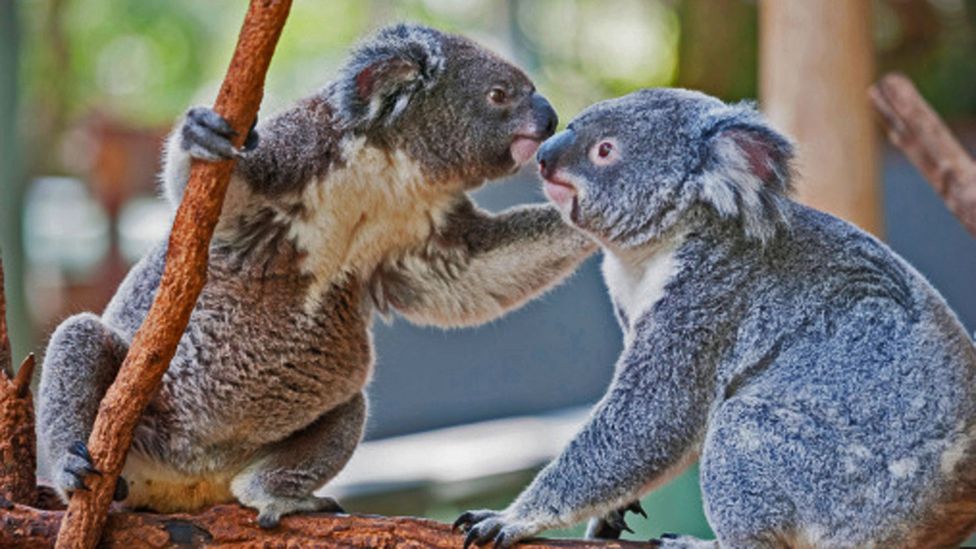 At the Lone Pine Koala Sanctuary visitors can cuddle a koala. (Marco Simoni/Getty Images)
At the Lone Pine Koala Sanctuary visitors can cuddle a koala. (Marco Simoni/Getty Images)