Leave your business suits at home.
Think of Hawaii, and you get images of hula dancers and pristine beaches, but state capital Honolulu is heating up in an entirely new way. As the shock of the 2008 economic crisis wears off, the state's business scene is becoming the talk of the region.
The Hawaiian islands inhabit a prime geographic spot between the US and Asia, which means that it is possible to conduct business with both New York and Singapore in the same calendar day. Honolulu, located on the island of Oahu, has also become a particularly popular for conventions.
"People are travelling to Hawaii for business because it is the bridge between cultures," said Kainoa Horcajo, Hawaiian cultural director at Andaz Maui and former host of the local TEDx conference. "Companies here are respectful of many different cultures, which is a hallmark of our economy."
Understandably, the islands are a hot spot for vacationers, but one look at home carrier Hawaiian Airlines' growing route map proves that Honolulu's business sector is booming, too. New flights are now bringing business travellers from Beijing, Brisbane, Seoul and Tokyo.
Airline traffic from Asia, in particular, has soared. The state of Hawaii, boosted by Honolulu's popularity, saw a 22.3% boost in arrivals from Asia (excluding Japan, the state's most popular international market).
According to the Hawaiian Tourism Authority, this is expected to lead to a 37% increase in visitors from China alone in 2014. That's good news for the local economy as Chinese visitors are proven to spend the most while visiting.
The Hawaii Convention Center, with its open terraces and lanai (verandas), is within walking distance of Waikiki, the tourist heart of Honolulu where beach hotels and shopping provide a hub of entertainment. The National Medical Association and American Podiatric Medical Association were responsible for drawing 4,000 attendees alone in 2014 to the centre, which can hold as many as 25,000 people. Other events, including the US-Japan Council annual conference, Asia Pacific Clean Energy Summit and the World System Builder financial services convention, draw visitors from both east and west, solidifying Hawaii's importance in the Pacific.
Airport
Honolulu International Airport (HNL), one of the world's most refreshing hubs, is located approximately 13km northwest of downtown.
Numerous bus and shuttle companies take travellers into the city centre, and directly to their hotels, for as little as $15 one way. A taxi would set visitors back around $35.
One airport feature not to miss is the open-air walkways and tropical gardens that wind their way between terminals. It is not uncommon to see travellers picnicking underneath a palm tree or napping by fragrant flowers in the surprisingly quiet gardens, while others snap photos of the oh-so-close aircraft.
Money matters
As the 50th state of the US, Hawaiians use the US dollar, but the number of Asian visitors (especially from Japan) is so great that many stores provide their prices in Japanese yen. All major credit cards, including the popular Asian JCB card, are accepted at many locations. Given that this is a remote island chain that relies on imports from the mainland, food prices can be especially high. Expect to pay more than $10 for a traditional acai bowl (blended acai berries with fresh fruit and granola) and a small cup of coffee at breakfast.
Cultural know-how
Hawaii was once a monarchy with its own language and cultural traditions. Its heritage lives on today, albeit more for tourists than locals. A movement to revive the Hawaiian language is surfacing, however, and signage is often written in both languages in public areas. While almost all Hawaii residents speak fluent English, the business language of choice, it is important to remember many of the cultural traditions are still observed today by native Hawaiians. Respect for those older than you is paramount, as is honouring the land. Collecting souvenirs from the beach, such as seashells or flowers, is considered inappropriate.
When referring to the US mainland in meetings, avoid using the term, "the States," since Hawaii is also a state. The "mainland" or "Continental US" is preferable. Also note that not everyone who lives in Hawaii is a native. Only ethnically native Hawaiians are referred to as Hawaiian. Those born outside of the islands are referred to as locals or simply "being from Hawaii."
Hotels
Halekulani Hotel's 453 rooms are set away from the hubbub of the main shopping area, giving business travellers a more quiet stretch of Waikiki Beach. In-room amenities include free wireless internet, bottled water and turndown service with a local souvenir. Long a beacon for the arts, this property offers free tickets to nearby art and cultural attractions including the Honolulu Museum of Art, the Honolulu Symphony Orchestra and Iolani Palace, which encourages busy guests to explore the city on their downtime.
The 353-room Modern Honolulu, located near the Hawaii Convention Center is the city's most recognised fashionable hotel. Free wireless internet is convenient for corporate guests.
Dinner for one
Morimoto Waikiki is well-known in business circles for its Japanese fusion cuisine. For a weary road warrior dining alone, this restaurant, located in the Modern Honolulu hotel, boasts a lengthy sushi and sashimi selection.
Chef Masaharu Morimoto, who specialises in Asian fusion dishes, is known for his stints on US televised cooking shows Iron Chef and Iron Chef America; he originally planned to be a catcher for a major Japanese baseball team before injuring his shoulder. The restaurant is also a good place to impress clients over Hawaiian poke (raw seafood salad similar to ceviche) and Wagyu beef carpaccio before tucking into large bowls of his famous ramen noodles.
For a more authentic taste of Hawaii, Alan Wong's, located on the third floor of a small Honolulu office building, is a perennial favourite for its convenience to other business offices. Chef Wong experiments with new dishes on a regular basis. The most recent tasting menu brings together island classics such as poached Kona cold lobster and Maui Cattle Company tenderloin, each paired with wine.
Off the clock
Oahu's north shore is often known as its wild side with plentiful opportunity for surfing, hiking and water sport activities with fewer crowds than Honolulu. However, it would be a shame to miss a visit to another of the state's islands, which can be reached in just 30 minutes on any of the flights that operate hourly from Honolulu.
Those who visit Kauai, to the northwest, will find an unspoiled, postcard perfect beauty that lacks the tourist frenzy found on other islands. Outdoor activities vary between ATV rides, coffee and pineapple plantation visits or helicopter tours to remote waterfalls deep in the lush rainforest and above its black-sand coastline, where passengers may spot humpback whales swimming offshore. Kauai is one of the state's hidden treasures that make it the perfect escape from a harried business meeting or conference in Honolulu.
Special considerations
 Given Hawaii's unique isolation in the Pacific Ocean, the local government works fiercely to protect the safety of the islands' natural resources from outside harm. Be sure to declare all fruits, vegetables and seeds upon arrival. Departing the islands is less stringent, but it is important to inquire about agricultural restrictions before purchasing gifts like flowers, fruit or meat to take home.
"Leave your business suits at home — they are not needed here, and certainly not for meetings that include the local population," said Andrew Lockwood, president of the Pacific Islands Institute. You'll be more comfortable, and even feel more creative, in relaxed clothing. And don't call the colourful, short-sleeved shirts Hawaiian shirts; they are known locally as "aloha" shirts."
To comment on this story or anything else you have seen on BBC Capital, head over to our Facebook page or message us on Twitter.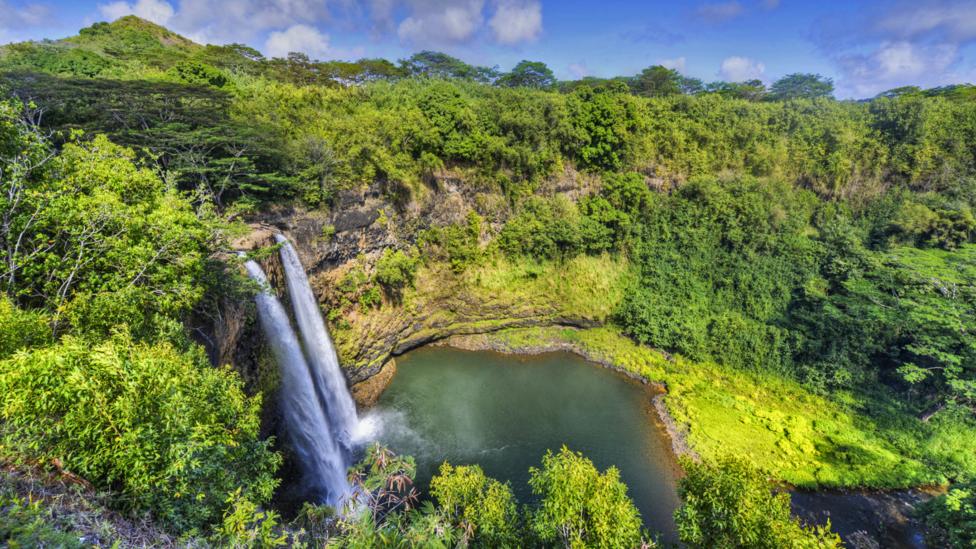 The Wailua falls at Kauai is bound to erase all the worries from work. (Thinkstock)
The Wailua falls at Kauai is bound to erase all the worries from work. (Thinkstock)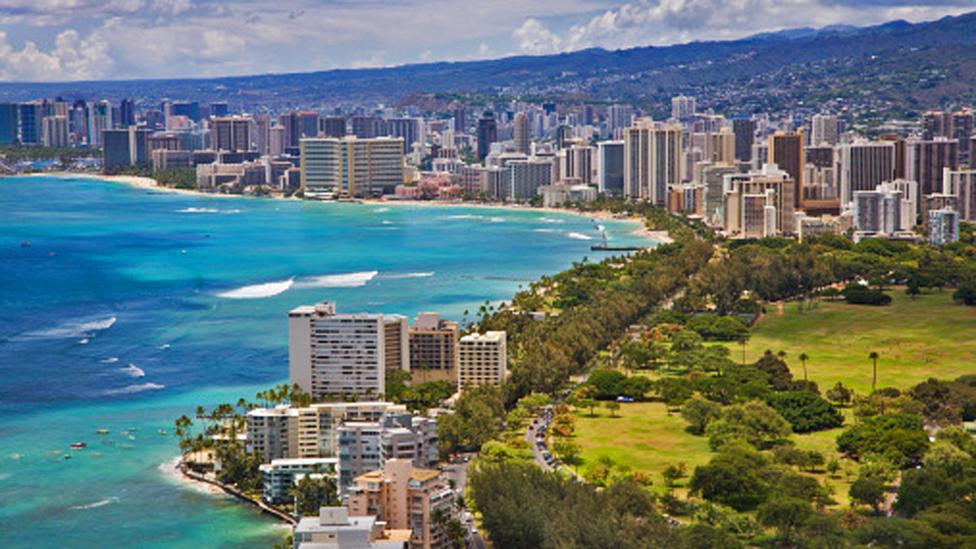 Hawaii's prime location between Asia and the US makes it a popular convention choice. (Philip Dyer/ Getty Images)
Hawaii's prime location between Asia and the US makes it a popular convention choice. (Philip Dyer/ Getty Images)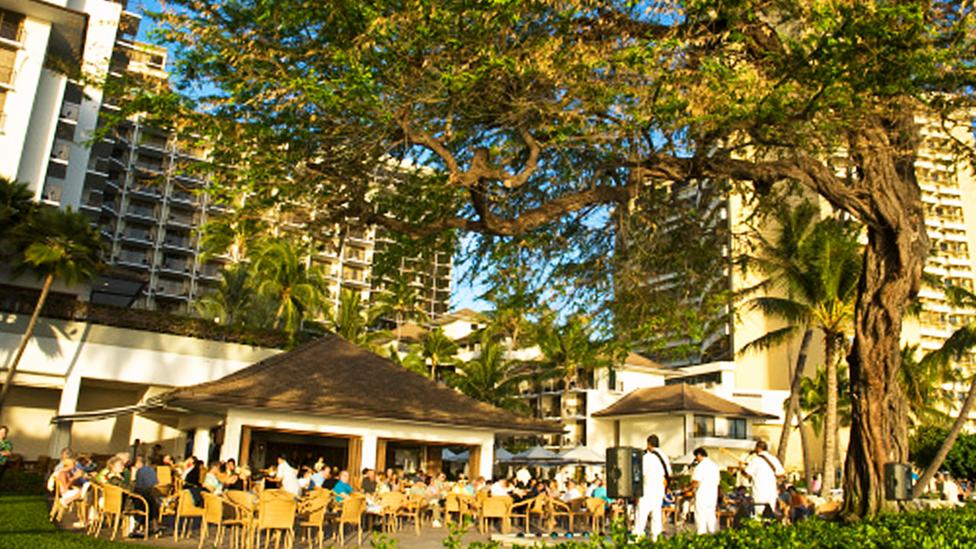 Halekulani Hotel, a favourite of business travellers, offers free wireless and art museum tickets. (Ann Cecil/Getty Images)
Halekulani Hotel, a favourite of business travellers, offers free wireless and art museum tickets. (Ann Cecil/Getty Images)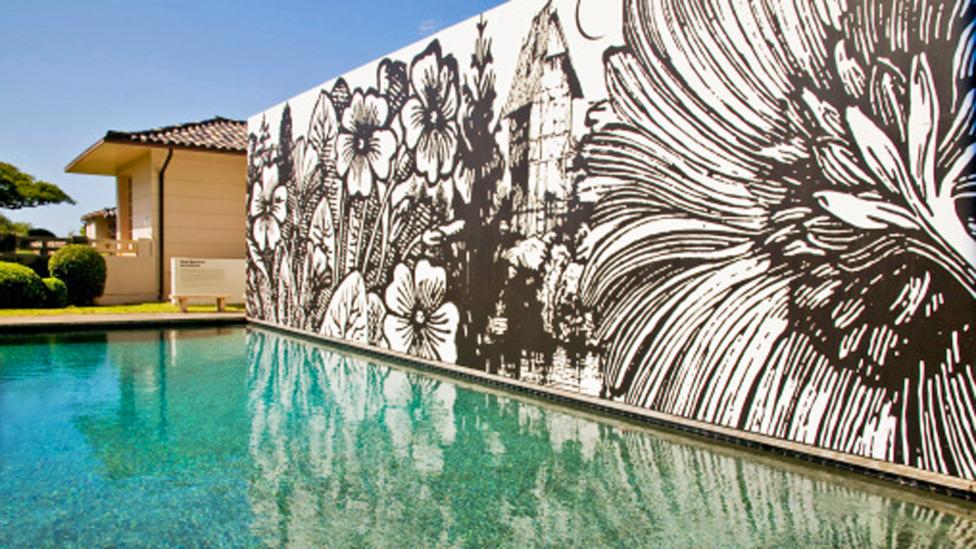 Business travellers can unwind with a trip to the Honolulu Museum of Art. (Linda Ching/ Getty Images)
Business travellers can unwind with a trip to the Honolulu Museum of Art. (Linda Ching/ Getty Images)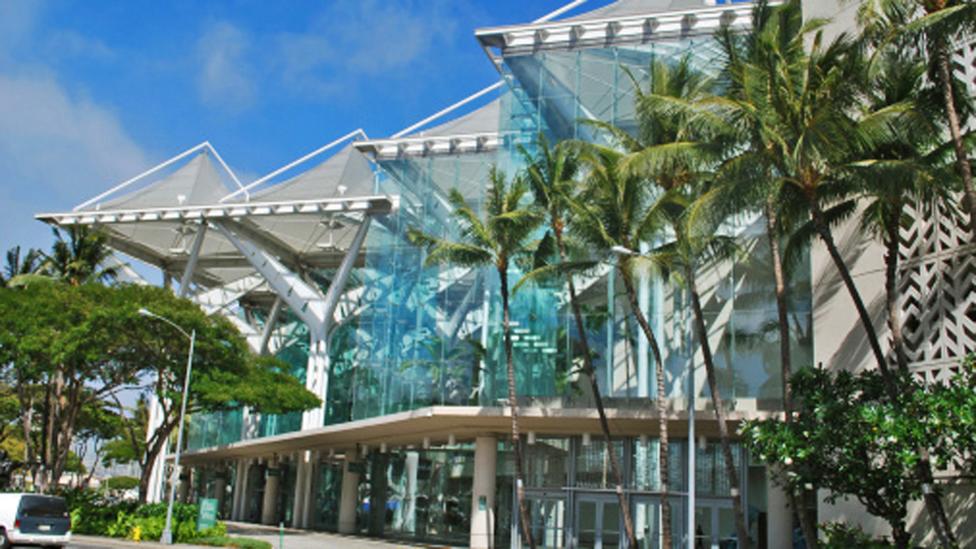 Hawaii Convention Center is one of the most visited landmarks of the city. (Getty Images)
Hawaii Convention Center is one of the most visited landmarks of the city. (Getty Images)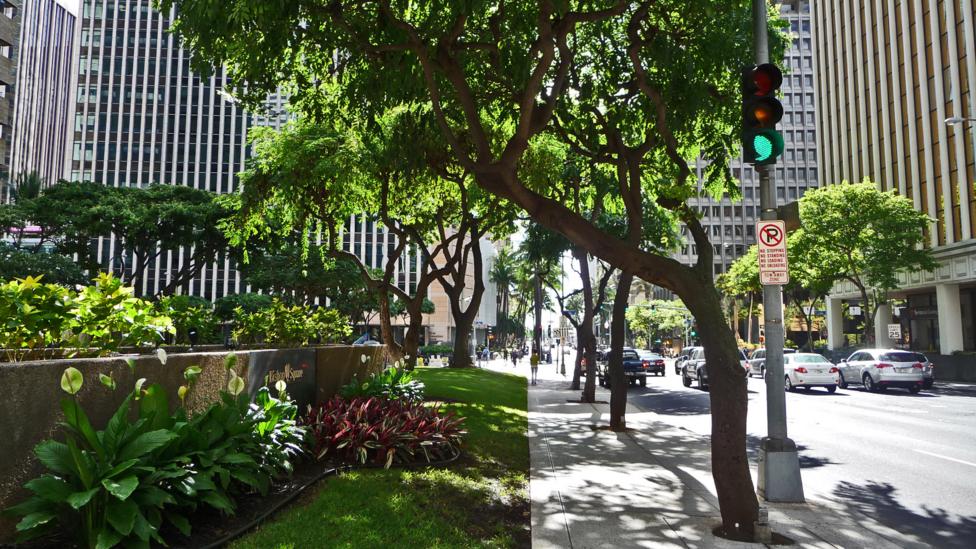 Lunch breaks are more enjoyable under the Hawaiian sun. (Ramsey Qubein)
Lunch breaks are more enjoyable under the Hawaiian sun. (Ramsey Qubein)