When you're constantly in the public eye, you need a lot of confidence and presence. But for Jessica Procini, a Philadelphia-based lifestyle coach, the way she spoke felt like an impediment.
The 28-year-old found that at her speaking engagements, "people would make comments like, 'You should do voiceovers for kids movies' or 'How old are you?' or 'How long have you been in the business?'," said Procini of her voice, which had a higher pitch than many other women she knew. "[They were] starting to question my work or question my credibility."
Two years ago she signed up for vocal training to learn techniques to make herself sound more authoritative.
The way you sound can define how you're perceived at work. From remedying "vocal fry" to sounding less like a child, more and more women are going to great — and expensive lengths — for better pitch.
"We worked a lot on breathing, and it turns out that a lot of issues are specifically tied to how I breathe when I talk," Procini said of her own efforts. She learned when to take pauses, when to take breaths and how to deal with vocal fry. That's a type of speech that creates a "crackly, bacon-popping sound", said Casey Klofstad, an associate professor of political science at the University of Miami who has studied voice and its career impact. It occurs when you lower your voice to its lowest possible register (think Kim Kardashian) and puts stress on all of the equipment in the throat.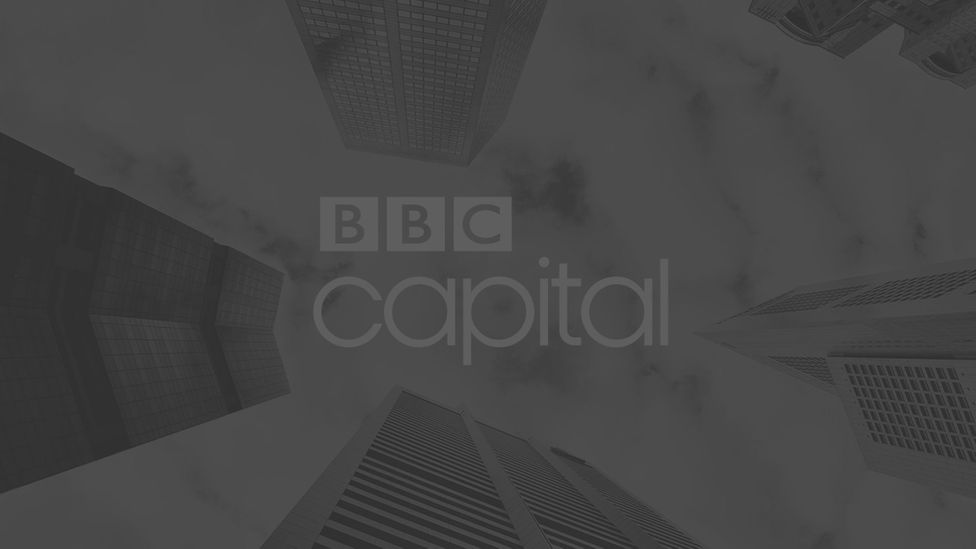 This video is no longer available
A look at the current 'vocal fry' trend with Faith Salie
For Procini, it took about three months of training, about an hour per week, and a year of practice on top of that, but she said she is much more confident about her voice now. She was recently the keynote speaker at an event attended by more than a hundred people in Philadelphia, and appeared on network television in January. Voice training costs about $100 per hour, but can be considerably higher in urban centres such as New York or London.
"My outlook has definitely expanded since working with my voice coach," Procini said. "The practices I did helped me to feel more confident with my voice, and when the techniques are naturally in place is when I am feeling most at ease with speaking."
With the hard-to-define element of professional presence such a focus among professionals, the tone and tenor of a voice can accelerate or hold back a career. Speech coaches and organisational psychologists say that more women are making small, incremental alterations to their speech and find that it pays off in a big way.
'I sounded like a little girl'
That might be more true of people who make a living in front of the public. For instance, television news anchor Cheryl Wills has spent the last 23 years at New York City's 24-hour news channel, NY1. But she's certain she wouldn't be the award-winning journalist she is today if she hadn't gone through more than a year of vocal training.
"My voice was ridiculous," Wills recalled of her early days on air. "I sounded like a little girl. I was breathy, I didn't know how to control my breathing, and I didn't really understand how to control the variation of my voice and speak with authority."
Wills said that even to this day, she actively thinks about the recommendations voice coach Joanne Stevens gave her 20 years ago. She sits perfectly erect while anchoring, breathes from her abdomen and remains cognizant of her tone and pacing.
"People judge you based on how well they can understand you," she explained. "My personal standard is that I absolutely cannot talk the way I do on the phone with a girlfriend when I do the news. They have to be two different strategies of getting my message across."
Amy Stoller, a New York City-based voice and dialect coach, cautions that vocal training isn't something all women need or should use to get ahead, nor is improving one's vocal presentation limited to only women.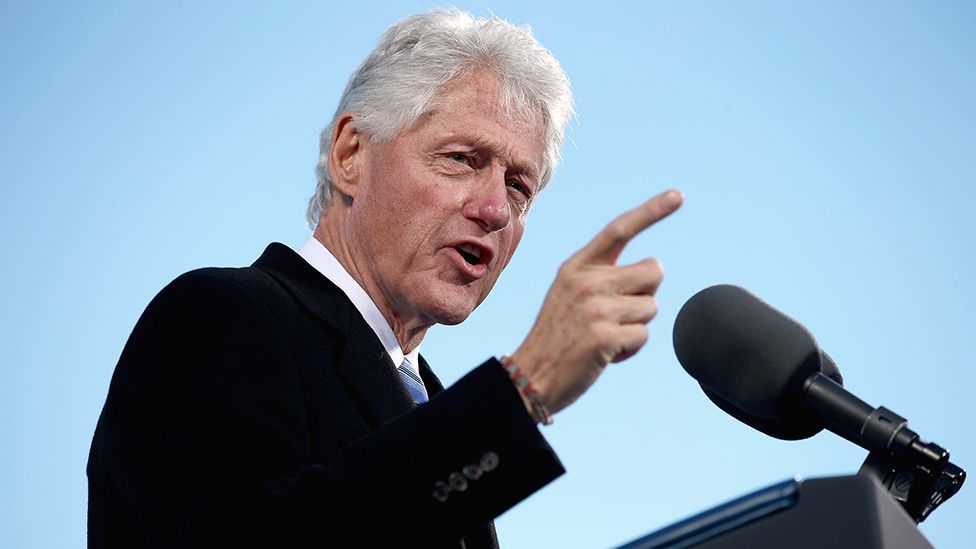 Former US president Bill Clinton has vocal fry issues — something barely, if ever mentioned as a problem for his professional presence. (Chip Somodevilla/Getty Images)
When a woman tells Stoller she wants to change her voice, she wants to know why. "I want to know, as specifically as they can tell me, what sort of feedback or criticism they've received and by whom," Stoller said. There "are a lot of things you can do that aren't necessarily going to make someone change their voice so much as use the voice they have more effectively."
Criticism unwarranted?
At issue, though, is that women are too often criticised for sounding like themselves. "People are not making these assessments about men. These assessments are largely being made about women and people are not paying attention the fact that a great many men speak with high rising terminal [commonly known as "uptalk"] and a great many men have vocal fry," she said.
For instance, former US president Bill Clinton has vocal fry issues — something barely, if ever mentioned as a problem for his professional presence.
Recent research, though, indicated that vocal fry might "undermine the success of young women in the labour market". Klofstad, one of the researchers behind one such study, said it is easily the most talked about vocal issue of the moment — quite by surprise.
"Originally it was studied as a speech pathology, something that occurred due to injury or some sort of congenital defect. Today we know it can be done as an affectation as well," Klofstad explained.
In Klofstad's study, 800 listeners were presented with the same male and female voices in a normal tone and then again using the vocal fry affectation. What Klofstad found was a strong bias against vocal fry, particularly when women judged other women. This bias was most highly correlated with the perception that the speakers with vocal fry were untrustworthy.
Cultural preferences
Klofstad has worked on several studies looking at how vocal perceptions influence decision-making and has found that lower pitches are perceived favourably for both men and women in terms of strength, dominance and electability. This is particularly true in Western cultures.
"Low is generally preferred in leaders, but the interesting and open question is whether people with lower voices are actually better leaders. That we just don't know," he explained.
Higher pitches are actually preferred for some roles in East Asian countries.
"In Japan, women will often speak in a nasal voice that's noticeably different," explained Nikki Ng, whose popular YouTube video blog looks at cultural differences between the East and West. "This is not just in retail stores, but in restaurants and other customer service positions where there is a different way women speak [than in their daily life] that is much, much higher."
The payoff
Stoller, the voice coach, said it's best to think of changing ones voice as broadening your range and expanding your limitations so you have more vocal techniques you can use in your speech, depending on the circumstances.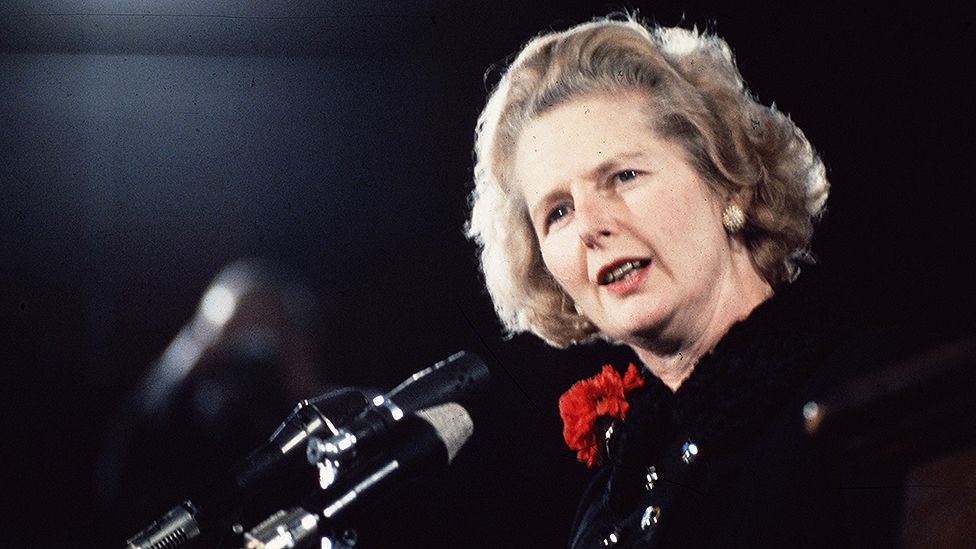 British prime minister Margaret Thatcher had elocution lessons to make her voice sounds lower. (Hulton Archive/Getty Images)
This has worked for Wills, the TV anchor, for more than two decades. Procini, the lifestyle coach, said she is only beginning to reap the rewards of a changed way of speaking.
"I've done everything I can to make sure I have what I need to feel more confident with my voice," Procini said. "Now it's just about owning that this is my voice and this is the way it sounds and if you want to listen to it, great!"
To comment on this story or anything else you have seen on BBC Capital, head over to our Facebook page or message us on Twitter.