How to secure your future
Build your network online and in person.   On LinkedIn, build 10 connections each week, recommend people, endorse great connections, join informative discussion groups, contribute your opinions . Get out and attend conferences and networking meetings.
Stay knowledgeable. Take classes, acquire a new certification, speak at an industry event, follow industry trends through the media, watch TED talks.
Keep interviewing. No matter how happy you are in your job, interview at least several times a year. Learn what your market value is, understand what you have to offer and your value to other employers. See how other company cultures work, understand where you would fit best.
Diversify. Build connections with a diverse universe of people who support your growth and success.
Source: Kathy Caprino
When a client calls career consultant Al Stewart looking for some help on finding a secure career, the founder of Business Mentors finds himself laughing a little.
"The days of working your entire career at IBM and getting a Rolex at the end are long gone," said Stewart, in an email. "No career is safe from constant change, re-engineering, global competition, technological obsolescence."
Now more than ever, it is hard to find careers that can be counted on for the long haul. There is a solution, however. Instead of focusing on specific industries, individuals should work on building diverse strengths and skills to give themselves a leg-up, according to career experts.
Look ahead
Even without a crystal ball to predict the future, you have to look ahead, advised Stewart, who has offices in Atlanta and Paris. "You must be ready to re-tool, re-engineer and willing to take that side-step (or) … risky step to stay ahead of the curves that will confront you professionally," he said.
Sometimes that means saying yes to something even if you're not sure of the outcome. Monica O'Reilly, a principal with Deloitte & Touche LLP, remembers getting a call early on in her career. It was a Saturday morning, and the caller asked her to fly to Korea that Monday to lead a challenging six-month project. While O'Reilly loved leading teams, she knew the move would put her far out of her comfort zone. The project turned out to be a success, and many more opportunities came O'Reilly's way because of it. "The key was seeing this as a fantastic opportunity to learn and grow by doing what I love to do – and not just seeing the long hours, time away from home and cultural challenges," she said.
Don't get too comfortable
More established employees, many with decades of work experience, often make the mistake of thinking their jobs are secure, according to Kathy Caprino, a Connecticut-based career and executive success consultant. "I've seen hundreds upon hundreds of corporate leaders, male and female, over 50 years old, being dumped from their positions, only to wake up and realise that they haven't built a support network, haven't kept their skills fresh and up-to-date, haven't learned about the new trends in their fields, and haven't stayed close with advocates and supporters who could help them," she said in an email.
 End of the 'job for life'
Workers need to get used to the idea of having 10 to 15 jobs over the span of their careers, according to Maite Baron, chief executive officer at The Corporate Escape, a London-based careers consultancy that helps disillusioned employees become business owners. "There will be neither jobs nor careers for life," she said in an email. "The old rules about going for traditional bullet-proof careers such as architecture, accountancy and law no longer apply. Even today, junior barristers, for example, are already under threat, as more and more of the research work they would once have done is already being performed by software."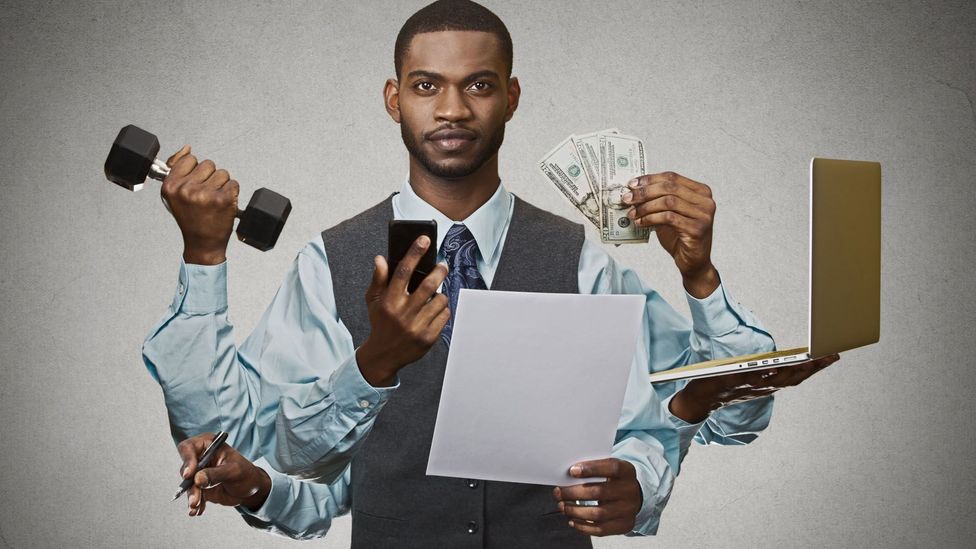 Only one certainty
Baron believes that there is only one thing we know for sure when it comes to the future of work: ongoing learning is crucial. "Whether through on-the-job training or by pursuing your own personal learning programme, you have to take responsibility for developing the lateral thinking and flexible mindset that will make you attractive to potential employers or in fact employable at all," she said.
Where to look
Stay away from jobs that can be automated. According to the 2014 Australian Industry Report, almost 500,000 jobs in that country alone could be lost due to automation and artificial intelligence in the coming years. And a 2013 report from Oxford Martin School's Programme on the Impacts of Future Technology revealed that 45% of American jobs are at high risk of being replaced by computers in the next two decades. "It makes sense to focus on areas where robots and software are less likely to take over in the near future," said Baron. "That means jobs where human interaction, creativity or technology skills are important, such as coaches, therapists, software developers or robotic engineers, for example."
Do your homework
If you're looking for a job with long-term growth potential, don't wait until you're already working at a company to figure out its corporate culture, according to Ed Fleischman, CEO of the ExecuSearch Group, a New York recruitment firm. "During the interview process – and through your own research via the organisation's social media and Glassdoor profiles – look out for signs that the company offers training and cultivates internal growth," he said in an email. "Additionally, never let yourself be swayed by money if you feel that the organisation limits your growth potential or the culture doesn't meet your needs." If you find yourself deciding between multiple offers, "choose the company that offers the culture that is the best fit for you," he said. "After all, the more satisfied you are with your employer, the more motivated you will be to seek out opportunities for growth."
Career Coach is a twice-monthly column on BBC Capital in which we consider the career turning points and questions many professionals face. We welcome questions from readers at careercoach@bbc.com.
To comment on this story or anything else you have seen on BBC Capital, please head over to our Facebook page or message us on Twitter.