Y
Young workers have borne the brunt of economic hardship in the labour market since the Great Recession.
The most recent 2014 unemployment rates for under-25s in Europe and the US shows a whopping 54% unemployment rate for those under 25 in Spain, 43% in Italy, nearly 24% in France, 18% in the UK and 12% in the US. 
Though these figures have in some cases improved in the last few years, persistent high unemployment has led more and more new graduates to internships as a way to get a foot in the door at companies around the globe. And in some cases, long-term internships both during and after university have become the main way to get into the workforce as a young professional. But, more concerning to some is that too many young people are moving from one internship to the next, especially in Europe. They don't secure a regular full-time job — and sometimes aren't paid adequately — for years.
"As youth unemployment increased… an entire generation saw internships replace a first job," said Vincent Laurent, a member of the French watchdog Generation Precaire. "Lack of job security for young people has become a society-wide problem."
According to a 2012 EU study, graduates in Italy and Spain are increasingly taking on one or a series of internships in the open market while looking for a job. "There's no limit to the number of internships someone can do in Italy," said Eleonora Voltolina, founder of the advocacy group Repubblica degli stagisti.
Even in a country like France, where what the French call stages have been a common hurdle to accessing the job market for decades, the number of internships shot up from 600,000 in 2006 to 1.6 million in 2012, according to French government statistics. 
"It's become a way for young people to gain job experience, and it shouldn't be," said Chaynesse Khirouni, a member of France's lower house of parliament, the Assemblée nationale.
Working for free
What is even more worrying for young workers is that this job experience is often pro bono: a 2013 EU report found that 59% of 18- to 35-year-olds across 27 EU member states hadn't received any financial compensation for their most recent internship.
The US has also seen a rise in unpaid internships over the past decade, according to Ross Perlin, author of Intern Nation. He estimates up to half of these are unpaid, though unlike in Europe many are part of university curricula or organised summer programmes for those still in the midst of their studies.
"Record rates of youth unemployment have been directly correlated with the rise of unpaid internships, which replace jobs and drive inequality," Perlin said in an email. "Not only does the practice allow companies to get graduates' skills on the cheap, it gives those who can afford to work for free an unfair advantage over their less well-off peers."
There's almost no way to really know how big the issue is in the US, critics contend.
"The US Department of Labor doesn't consider internships work, and so they don't track them," said Eric Glatt, a member of the US grassroots pressure group Intern Labor Rights.
According to a YouGov 2014 poll, interns in the UK don't fare much better. Some 26% of UK companies pay either nothing or only expenses for interns, typically about £500 ($744). "It can cost up to £1,000 ($1,488) per month to do an unpaid internship in London," said Ben Lyons, co-director of Intern Aware, a UK pressure group that is pushing the government to make internships no more than four weeks. After that, said Lyons, "the intern should be considered an employee and paid at least minimum wage".
Nuno Loureiro did six unpaid internships over three years. (Credit: European Voices)
Taking advantage
Increasingly, young people in both the US and across Europe are feeling frustrated with the status quo.
Christina Isnardi did four unpaid internships for academic credit while a student at New York University. "I did an internship where I was performing menial work with no educational value and another one where I was basically working as an editor doing my boss's job, teaching him instead of learning," she said. In one instance, she paid $1,200 to NYU to intern in the camera department on a production set. In reality she was little more than a gofer.
"I definitely didn't need a college degree to do it; an 8-year-old could have," she said. 
Perlin's research on internships found that more than 75% of university students in the US did at least one internship during their schooling. And anecdotally, there are increasing reports of recent graduates taking on similar internships after commencement, a practice that is commonplace in Europe, not just for a first job experience, but often several internships in a row, well past graduation.
Nuno Loureiro's experience exemplifies this. He left Portugal for Brussels in 2008 with a degree in International Relations. He landed an unpaid internship at the Portuguese Permanent Representation to the EU, and on one occasion even replaced the official representative in negotiations with other member states.
"In retrospect, I think I should have been paid, but at the time I did it willingly because it was experience," he said. He went on to do six more internships over three years, only one of which was paid. "Companies and NGOs are definitely taking advantage of this job market, which is completely saturated with highly-qualified and highly motivated young people," he said.
Glatt also knows first-hand what it feels like to be exploited. He worked full time in the US on the set of Fox Searchlight Pictures' film Black Swan in 2010 for three months without remuneration. A US federal district court ruled in June 2013 that his internship violated an exception for internships provided for in the Fair Labor Standards Act and in fact constituted paid work. Fox contested the decision and the case is currently being argued before a federal appeals court, together with a similar case against the Hearst Corp.  
The lack of a legal framework and direct legislation means the onus is on the interns to prove their internship falls outside of an accepted standard — often a "test" of criteria the internship must meet — and is indeed employment that is protected by labour laws.
Towards quality internships
Regardless of the outcome of Glatt's case, it may turn out to have been something of a litmus test, as more than two dozen similar cases have been brought before the US courts in its wake. Along with such cases, advocacy groups have successfully raised public awareness about the plight of interns in both North America and Europe. In 2014, more than 10 such groups formed the International Coalition for Fair Internships to further heighten the visibility of the actions of individual associations in different countries.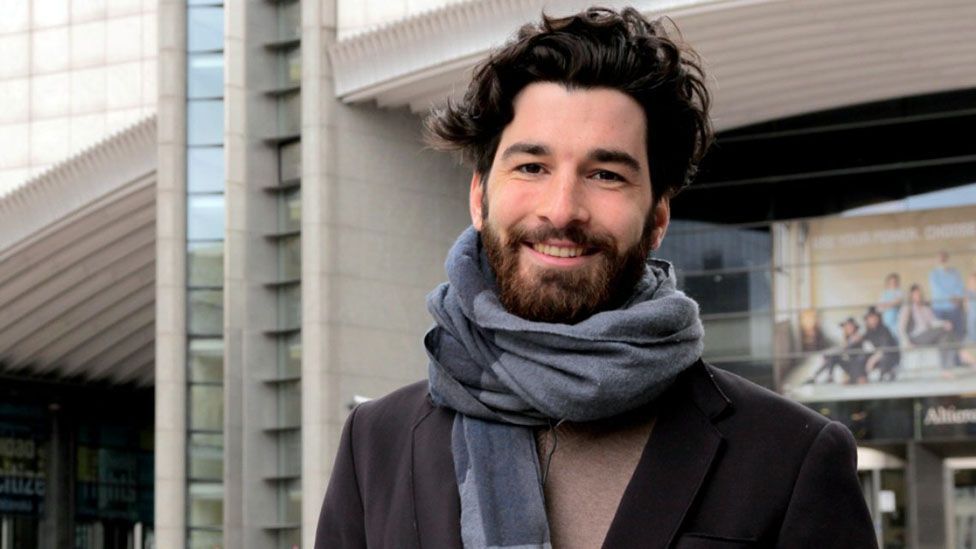 Pierre-Julien Bosser had four internships before founding InternsGoPro (Credit: Citizens Pact)
Intense grassroots action in France culminated in the passage of a ground-breaking law in 2014 (Khirouni penned the bill) to improve conditions for the country's hundreds of thousands of stagiaires. It includes measures like setting a limit of six months on the majority of internships and raising the monthly indemnity from around 400 euros ($456) per month to just over 500 euros ($570).
The European Union has also moved to address the increase in questionable internships across Europe by adopting a Quality Framework on Traineeships in March 2014. The framework calls on EU member states to ensure their national laws guarantee internships are "high-quality work experience under safe and fair conditions". The aim is to improve internship transparency and quality through such measures as requiring internships be based on a written agreement covering learning content and working conditions. 
What's next?
Young people are also pushing back. Isnardi, the NYU student, who now works at a labour and employment law firm, successfully petitioned NYU in 2014 to remove unpaid internships that don't comply with US Department of Labor guidelines from its career-services site. She is also currently lobbying members of Congress to extend civil rights protections to unpaid interns.
Loureiro founded the Brussels Interns' NGO (B!ngo) to promote quality internships. "Civil society and the private sector are mobilizing to change the situation," he said.
Pierre-Julien Bosser, who did four internships over two years, founded InternsGoPro with two other former interns to encourage companies to offer meaningful paid internships by providing certifications for those that do. 
"Companies now know that unpaid internships equal bad press, so what they do is they pay them a little, say, 200 euros ($228) a month, and in the end the young people suffer from the same economic insecurity," he said.
Perlin said in an email that the rise of the intern economy won't be halted, let alone reversed, without something bigger than a better economy. "The only thing that will make a real difference is a major cultural shift, perhaps just starting, that restores the link between a hard day's work and a fair wage, including for young people," he said.
To comment on this story or anything else you have seen on BBC Capital, please head over to our Facebook page or message us on Twitter.