Those sitting in the boardrooms don't simply spend all their time reviewing the latest fashion lines.
It all looks so glamorous: models walking the runway; celebrities on the front row; the anticipation of next year's must have item — the bag, the coat, the perfect five-inch heels.
But behind all the glitz and glamour of the fashion industry there are real businesses facing challenges that demand effective and not terribly glamourous solutions. Those sitting in the boardrooms don't simply spend all their time reviewing the latest fashion lines. Their jobs are a much harder and more complex balancing act.
They must be able to tackle the special issues that come with running a creative business. At the same time, they need the fundamental skills demanded by any successful business in challenging economic environments. What does a fashion company boardroom really look like? It's serious, driven and filled with people who are as focused on the triple bottom line (social, environmental and financial) as they are hem lines.
Fashion companies have to hold on to their creative spirit and panache (often rooted in century-old designs and history) in modern times. They have to be mobile, web-enabled, global. They must think about competing in a world of ever-smaller margins and cut-throat markets.
Consumers demand something fresh and special at a faster and faster pace, even as new lines remain tied to a set structure of seasons. But designing and fabricating the latest 'looks' in time for the twice-yearly runways of Paris, Milan, London, and New York puts a huge amount of pressure not only on designers, but also on those running the businesses and those in the boardrooms. And add to that the challenge of working with talented and creative individuals who can sometimes be mercurial.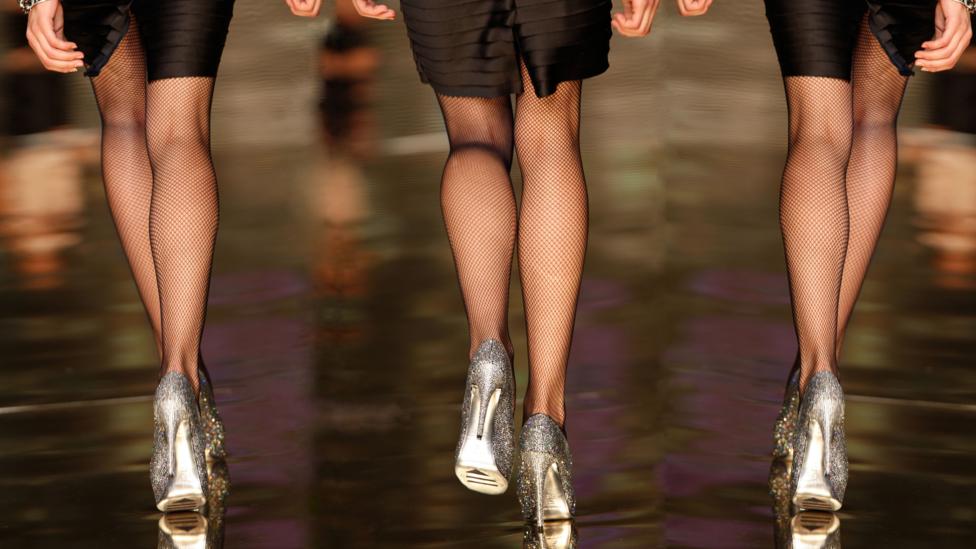 At the same time, new designers and new players are nipping at the heels of the big boys. The challenge isn't just coming from hot young creatives, with fresh ideas but also from technology companies with the likes of Apple with its Apple Watch, and Google with Google Glass.
So what are some of the issues that the boardrooms of the fashion industry are tackling?
New players: Technology companies as fashion players? Isn't that what Apple is doing with its new watch? This poses a real threat to the long established watch market, indeed accessories of all kinds. And while Google Glass didn't catch-on first time around, it certainly captured some people's imagination and that is sure to have an impact on future design and development. There's also a growing crossover between fashion and technology as new companies look for ways to combine innovative materials and fresh design — handbags that charge our devices, workout clothes with built-in heart monitors, and so much more. How will fashion houses keep up? Do they even want to try? Swiss luxury watchmaker TAG Heuer, for instance, has already announced plans to partner with Google and chip maker Intel to develop a smart watch.
Reputation: Fashion is very much connected with the people associated with the brand. There is a lot of pressure to make sure that celebrities are seen wearing the clothes. In this symbiotic relationship, a celebrity in good standing can be a big benefit, but if he or she causes a scandal, the brand can be tarnished by association.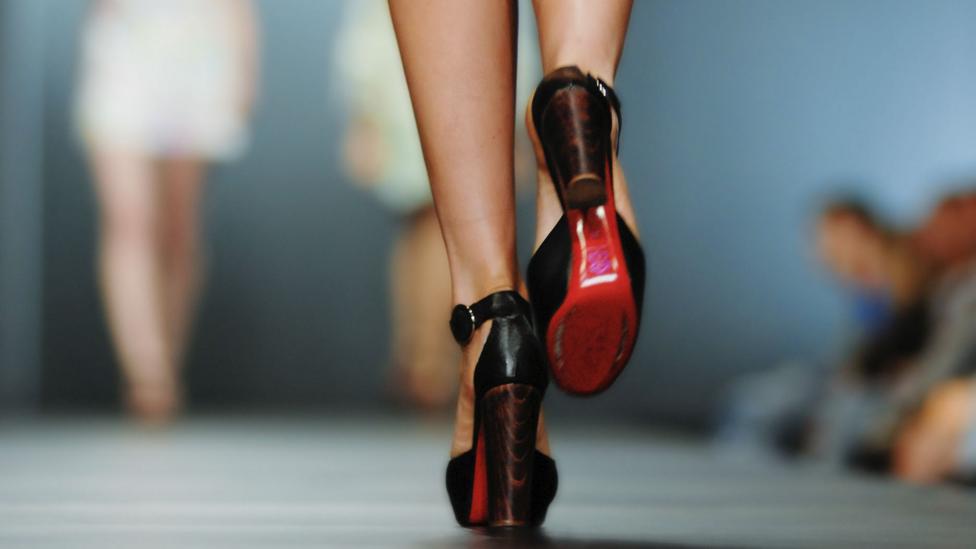 Designers develop followings and can become celebrities in their own right, which, in turn helps the fashion house profit. But that can backfire, as was seen after John Galliano's anti-Semitic outburst in 2011 while designing for French luxury company Christian Dior. Suddenly, the brand was associated with someone who was essentially toxic. What does a company do when faced with a challenge like this? In this case, Dior fired Galliano and the chairman of the LVMH, the luxury goods conglomerate that owns Dior, said Galliano would not be welcome back at any of LVMH's brands.
Labour practices: Shareholder and customers pressure fashion firms to cut margins, have quick turnover and produce goods for as little cost as possible. As a result, many companies have outsourced manufacturing to countries such as Bangladesh and China. That isn't simple, though, as it means that they must contend with labour practices that are not up to internationally recognised standards, a serious and complex issue.
A recent report by Human Rights Watch detailed the exceptionally poor maintenance practices that resulted in a Bangladesh building collapse that killed more than 2,000 people. The building contained factories that made clothing for companies such as discount chain Primark and Canadian apparel retailer Joe Fresh. The retail industry must hold itself to account and boards must make responsible manufacturing standards a central issue. Companies have made moves in this direction, but there is more to be done. The report makes several recommendations, including regular factory inspections and ensuring contracts including labour, health and safety compliance. These issues must be are discussed and agreed at the main board level of every fashion retailer, no matter the size or reach, and reviewed on a regular basis.
Business is business: On top of some of the special challenges that face the fashion industry, there remain all the underlying fundamentals of running a company of any kind.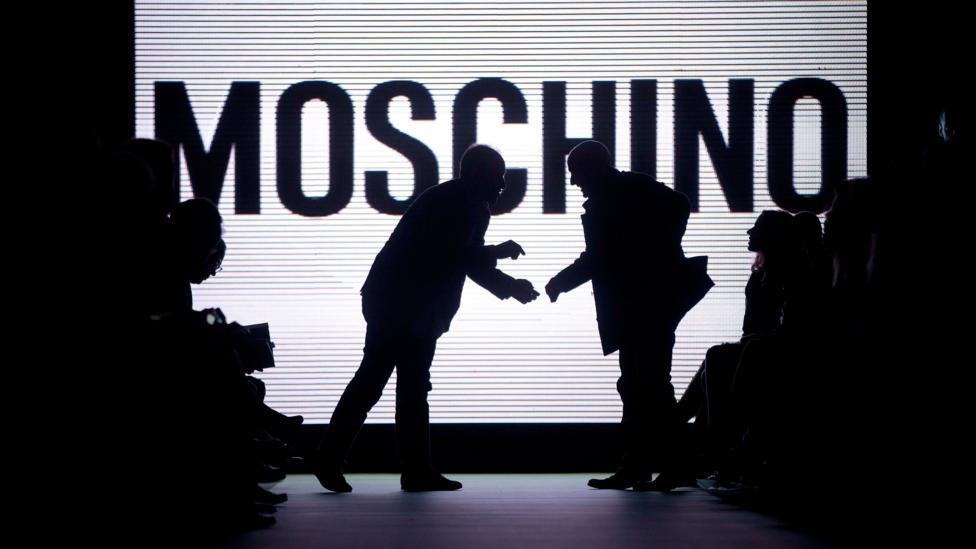 Everything that falls within grounding and stargazing is the same. Companies need to make sure their books are balanced, their employees are well trained and well compensated, that their business practices are sound, and that they are following the law, paying their taxes, and behaving as good corporate citizens. They need to be constantly innovating, not just in the way they design, but the way they actually conduct their businesses. They must also look to long-term strategies in a global competitive market for long-term success. This is why boards need to have a balance around their table of people who have a finger on the pulse of what makes the fashion industry tick, as well as people who know how to build strong global competitive businesses.
Wipe away the makeup and the diamante details, and you'll see that these businesses are complex global behemoths — there is a lot more than runways and celebrity sightings to building fashion businesses that can succeed in a global market.
Lucy Marcus is an award winning writer, board chair and non-executive director of several organisations. She is also the CEO of Marcus Venture Consulting. Don't miss another Above Board column by subscribing here. You can also follow Lucy on Twitter @lucymarcus.
To comment on this story or anything else you have seen on BBC Capital, please head over to our Facebook page or message us on Twitter.
(Editor's note: this story was updated to correct an editing error in the 12th paragraph. The text should read "Bangladesh" not "Bangalore".)