M
Manuela Ribeiro has an addiction. It doesn't involve drugs or alcohol, and it's not even particularly unhealthy. It's cooking.
A few months ago, the 30-year-old teacher decided it was time to put her nearly-obsessive habit to good use. She signed up on the website Bookalokal, and now welcomes strangers into her Brussels flat twice a week for lavish dinner parties.
Ribeiro charges roughly 35 euros ($37) per person for what is usually a three-course meal that can last up to three hours. For Ribeiro, it's become the perfect platform to monetise her money-guzzling obsession with buying food, trying out new recipes and organising dinner parties.
"I thought to myself that it would be a great opportunity to share my passion for food and for cooking, to meet new people and to learn new things from them," said Ribeiro, who makes 200 to 250 euros ($212 to $265) profit each month hosting diners. Sometimes she prepares traditional Brazilian dishes in honour of her native home, other times she'll pair dinner courses with her favourite beers or teach classes on how to make cake pops.
Researchers say "peer-to-peer dining" is the next frontier of the sharing economy, a socio-economic system made famous by companies like Uber and Airbnb that's built around the sharing, for pay, of human and physical resources.
Market intelligence firm Euromonitor International called it one of the biggest trends to look out for in 2015, and a wave of new start-ups like Bookalokal, EatWith and VizEat are pioneering a way for budding chefs to earn additional income from their talents, while offering authentic experiences for travellers and locals alike.
How it works
Peer-to-peer dining websites have been called "the Airbnb of home-cooked meals" because they operate under similar principles. Each website bills itself as a community where users can buy and sell food-related experiences and rate them afterwards for quality control.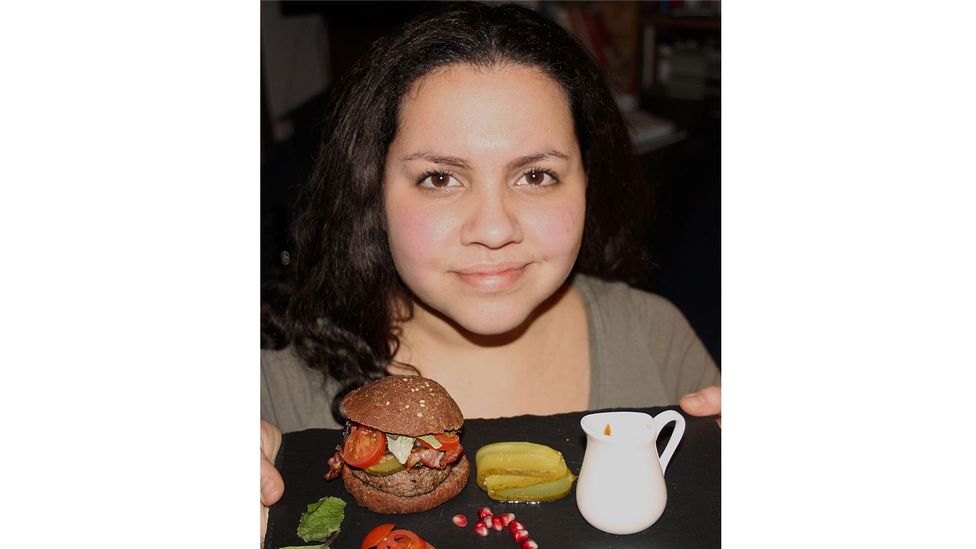 Manuela Ribeiro poses with a plate from a gourmet burgers event she hosts through Bookalokal. (Credit: Quentin Garchi)
Though it's possible for regular users to earn a few hundred dollars each month in additional income, the vast majority of hosts on social dining platforms are not making their living from their dinner parties (food costs tend to make up about 30% of each meal, and the websites generally charge a 15% commission). However, there are notable exceptions.
Hosting 14 guests, four times a week through EatWith, Israeli duo Yael Sela and Keren Ella Gefen said they've been able to turn an average monthly profit of between 15,000 and 20,000 shekel ($3,750 to $5,000).
"The platform has enabled us to realise our dream … with a great deal of freedom,  as opposed to a restaurant where the service is impersonal, the menu is known in advance, and the meal is expected to be devoid of surprises," the couple explained by email from Tel Aviv.
Gefen, a cook, and Sela, a pastry chef, said they've been able to turn their eight-course dinner parties into a full-time business, and will soon move into a bigger flat with an art studio, rooftop terrace and the capacity to hold up to 25 guests.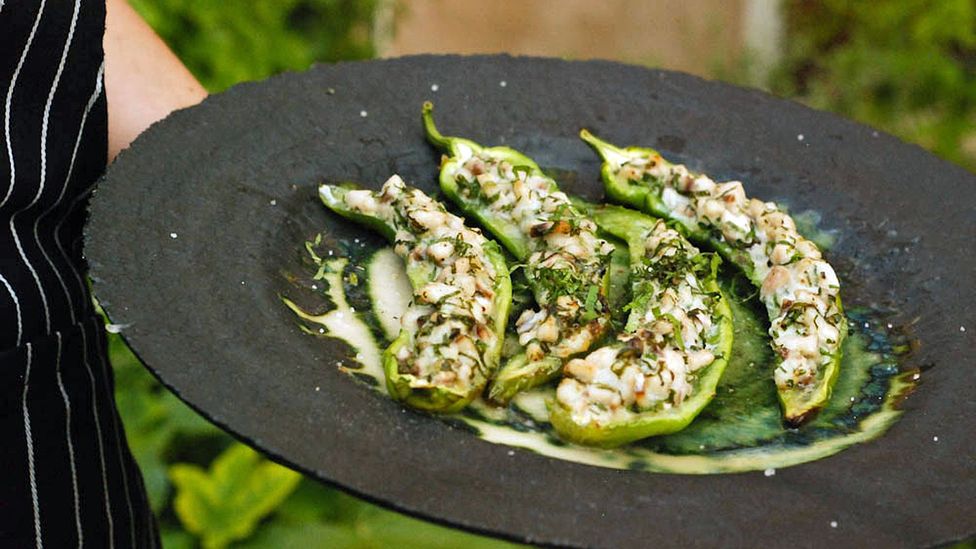 EatWith hosts Yael Sela and Keren Ella Gefen prepare Israeli dishes for clients. (Credit: EatWith)
How to sign up
Anyone is free to sign up as a host on VizEat, which rings up all prospective cooks via Skype to offer tips on creating a profile and crafting the perfect dining experience. Bookalokal – which offers a broader marketplace for food excursions than VizEat (think food truck tours, knife workshops and cupcake decorating) – maintains quality control by first putting prospective cooks through Skype interviews and, when possible, in-person verification from other users nearby.
EatWith sets an even higher bar for its offerings. Co-founder Guy Michlin claims he only accepts about 4% of applicants, who must send photos of food samples, the kitchen and the living space, along with a video explaining why they want to be a host. A second round involves an interview on Skype and demo dinner with an EatWith team member.
EatWith now has more than 500 chefs in 30 countries, while VizEat has more than 1,000 hosts in 50 countries. Bookalokal has about 500 hosts in 46 countries. Most diners learn about these websites through word of mouth and marketing campaigns in target markets such as San Francisco, Washington, Barcelona, Rome and Tel Aviv.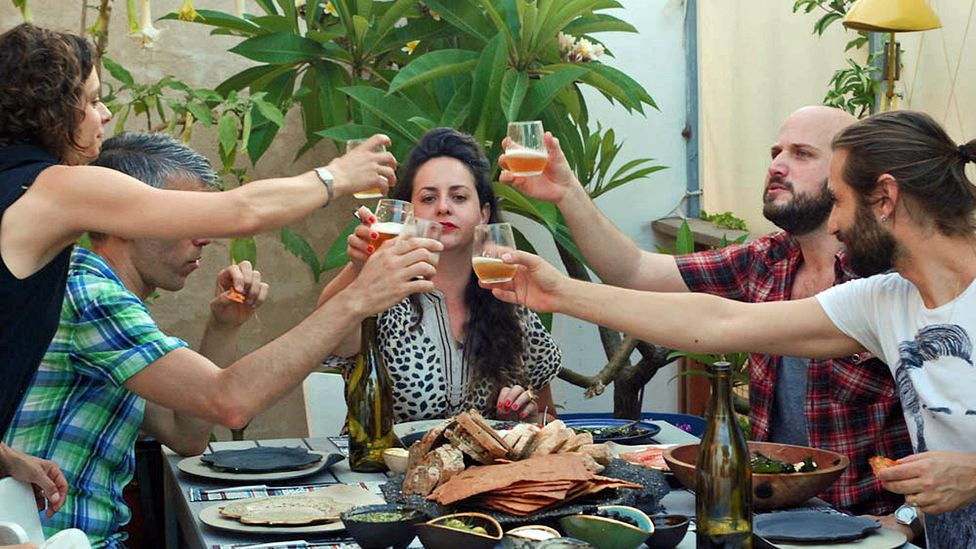 Diners enjoy a home-cooked meal in Tel Aviv hosted by Yael Sela and Keren Ella Gefen. (Credit: EatWith)
The 50 shades of legal grey
Airbnb might have brought collaborative consumption into the mainstream as a viable means of earning additional income, but its overwhelming success led to a number of lawsuits and rebukes by local governments and municipalities that bring into question the legality of hosting strangers in one's home. In New York, for instance, hosts have been fined thousands of dollars for supposedly breaking the city's "illegal hotel" law.
Could the same thing happen with social dining?
Angelo Rossini, a travel analyst at Euromonitor who's been studying the social dining trend, doesn't think so. "In this case I think it should be less of an issue because it's more comparable to dining with friends. It's not really on the same scale of a restaurant, which would need health code authorisations," he said.
The business also hasn't completely disrupted the restaurant industry in the way Airbnb took a toll on hotel profits, Rossini added. With average rates of about $40 per person, VizEat co-founder Jean-Michel Petit said it'd be hard to make the case that these ad hoc eateries are undercutting their brick–and-mortar distant cousins.
"People will use our service maybe once or twice on a trip and the rest of the time go to restaurants," Petit said.
Bookalokal, EatWith and VizEat each say that their users haven't run into any issues in this legal grey zone – at least, not yet. As an added insurance, EatWith and VizEat offer some form of insurance coverage for damages or foodborne illness, the specifics of which vary by region.
How to succeed in business
Petit said the most successful hosts on VizEat have found a way to weave their personal stories into the dining experience. "People want to know the person they're spending two hours with," he said.
Bookalokal founder Evelyne White agreed. "I'm not looking for top chefs," she said. "I'm looking for people who love to host and who provide a safe and warm experience."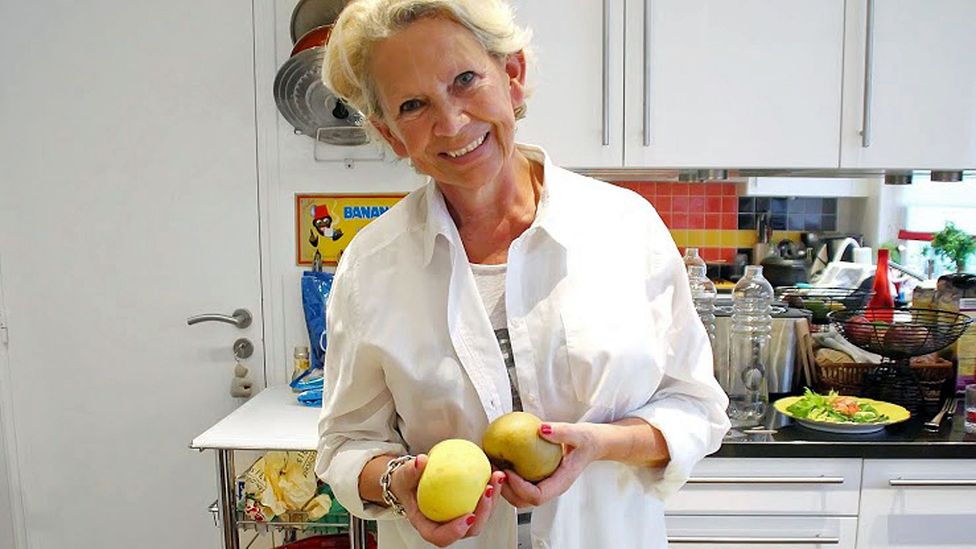 Marie-Claude welcomes guests at her Paris table, where they can meet people from around the world. (Credit: Adélie Vernhes and VizEat)
White said small details make a big difference to diners: Is the bathroom as clean as the kitchen? Is there a hand towel for guests to wipe their hands? Did the food come out when you said it would?
Michlin of EatWith added that it's important to know who's at the table. Are they locals, or are they travellers who would appreciate tips on what to do in the area and a deeper explanation of the food?
The pioneers behind the peer-to-peer dining trend are the first to admit that it's a lot more work than renting out your spare room on Airbnb. The recipe for success requires hours of preparation, reserves of energy and the ability to take on the role of both chef and maitre d'.
Ribeiro, the home cook in Brussels, said it can sometimes take days to organise a single event. "But it's a great challenge," she added, "and it's not only reserved for professional cooks, but for those willing to share and discover new experiences."
To comment on this story or anything else you have seen on BBC Capital, please head over to our Facebook page or message us on Twitter.