Where has the weekend gone? For that matter, what happened to last month?
If you're anything like me, your precious time is gobbled by a pinging phone, a bouncing email icon and the ubiquitous stack of admin.
But what if we could stop everything, for just 24 hours, to rest, reboot and refocus? Take a day away from the gadgets, gizmos, to-do lists and anything remotely connected to work. Could that be the elusive secret to a long and healthy life?
I first became enthralled by this possibility when I worked on a BBC documentary, Living Longer in Lovely Hill, in which I met the Seventh Day Adventists of Loma Linda, a quiet university town about 100km east of Los Angeles. They are one of the longest-lived groups of people in the world and scientific studies have linked their lifestyle to increased longevity.
Members of this evangelical Christian community live up to 10 years longer than most Americans. About half are vegetarian or vegan, they exercise regularly and are dedicated to honoring the Sabbath as a day or rest and worship. Many Adventists told me that shutting down from sundown on Friday, for 24 hours, was the highlight of their week. It is a time when they close their minds to work to focus instead on their friends and family. Scientists believe that this period of rest may play a role, alongside diet and exercise, in promoting a long life.
This concept is more widespread than many realise. Shabbat, the Jewish day of rest, also involves refraining from work. Germany, one of the world's most successful industrialised nations, still clings to its long-held practice of shutting down on Sundays. In the United States, faith-based doctrines have inspired some people to adopt the principles of the Sabbath, whether they are religious or not.
Overwhelming
For many, the overwhelming demands of technology have motivated them to take a step back.
"I feel that technology is the greatest addiction that I've ever dealt with in my life," said Dan Rollman, chief executive officer and co-founder of world record site recordsetter.com. Rollman helped create the Sabbath Manifesto, a list of 10 principles aimed at carving out a weekly day of rest. The guidelines, which include avoiding technology and getting outside, developed into the National Day of Unplugging, now in its sixth year.  
"There's this expectation now that you will respond to every beep, vibration, ring of your phone, your computer, your (tablet). And that just creates an unhealthy situation for people," said Tanya Schevitz, national communications manager for the National Day of Unplugging. "We feel that people need to take a break."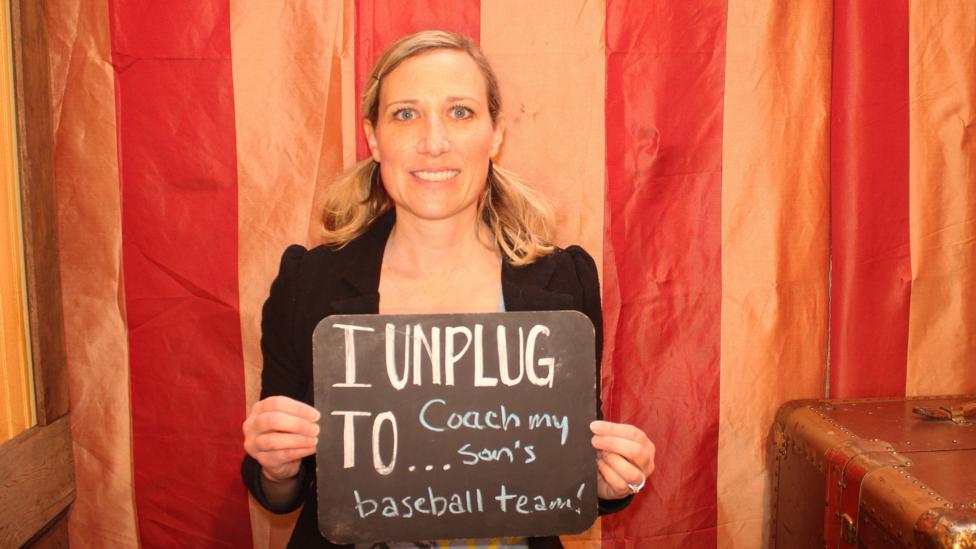 This is why Tanya Schevitz unplugs. (Credit: Photo Strip San Francisco)
Could I adopt these principles and apply them to my own, frenetic lifestyle? Would this initiative hurt my career? I decided to take the chance and started with the following parameters.
Inform the most important people in your life
Close family and friends should know your phone will be switched off and you will not be responding to emails. A few pre-emptive emails or calls will prevent your reboot from becoming an angst-ridden experience for those who know and love you.
End the work week on a high
Use the hours before you shut down to become that clean desk person. Attack your do-do list with vigour and plough through your emails.
Plan something fun
Plan an activity, such as a hike or meal with friends, but do not overbook, said Libby Lenkinski, vice president for strategy at the New Israel Fund, a non-profit social justice organisation for Israelis. 
"What feels so magical is… to be able to just do what you feel like doing in the moment."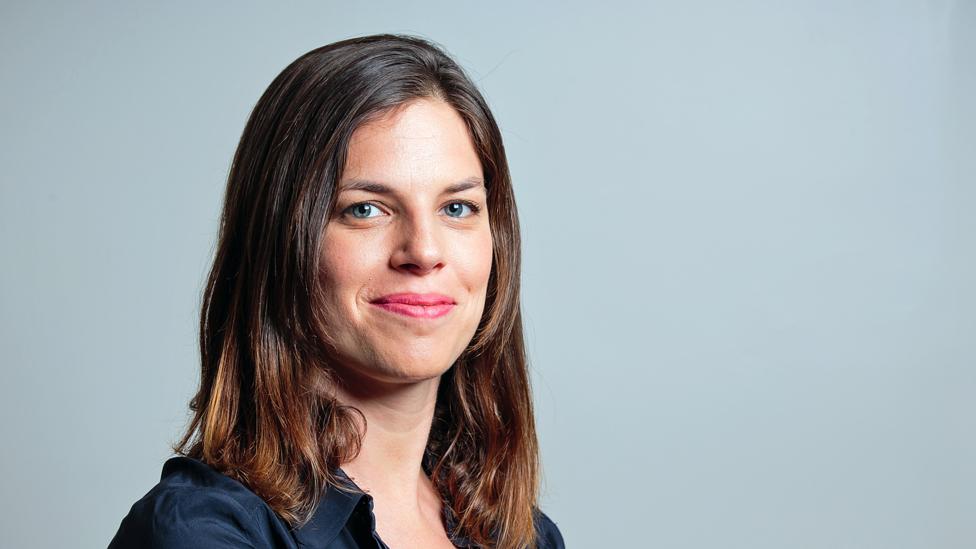 Don't overbook now that you have extra free time, says Libby Lenkinski. (Credit: Libby Lenkinski)
Let go — it can wait
You'll be surprised: a 12-hour delay in responding to an email or phone call is not generally problematic for friendships — or your career. "There's not a direct impact on the work that I do," said Shannon Casey, a professor in clinical psychology at Alliant International University.
Phones are for photos only
Everyone has their comfort zone when it comes to mobile devices. Either switch it off completely, or limit its scope to certain tasks.
With these parameters — and a few adjustments — I set out on my 24-hour reboot. I was not without trepidation. Because I am a freelance reporter and producer, the next call or email could lead to my next big commission. As with many professions, accessibility and timely responses are key to a successful career, especially in the digital age.      
I decided to keep my phone on, primarily for text messages. After all, a fulfilling weekend with friends would be so much easier with an instant messaging system. But I disabled the email, social media and breaking news notifications. I switched off my home computer and left a clear 'out of office' message. Full disclosure here — if I had received word of a huge news story, I would have abandoned the reboot and leapt into action. This news reporter is not ready to take the ultimate opt out, just yet.
I decided to take my 24-hour break from 1800 on Saturday to 1800 on Sunday. My major activity for the weekend would be a 10k 'mud run', which involves tackling military-style obstacles set in muddy terrain.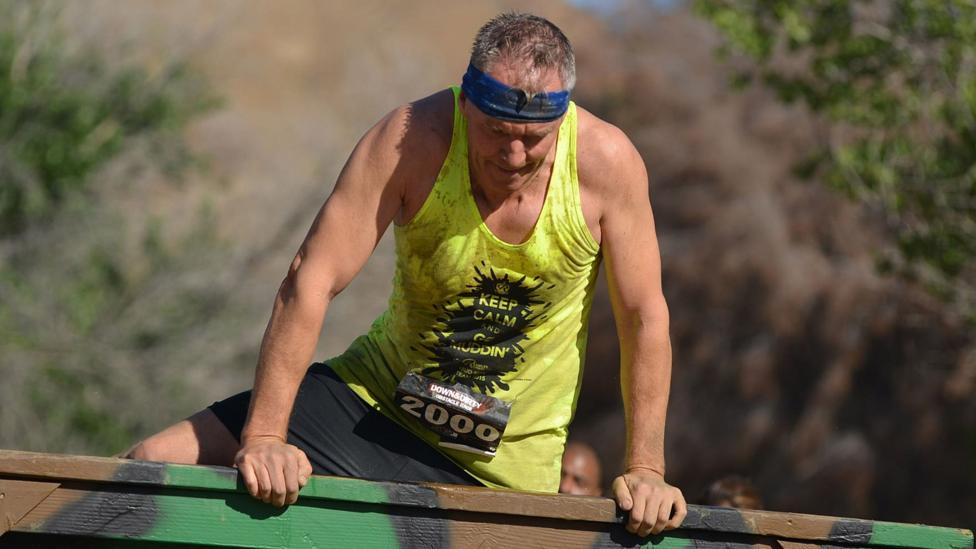 The author used his down time to compete in an obstacle race. (Credit: Copyright Souvenir Photograph)
As I prepared for the big switch off, I heeded advice to clear my life of stuff to do. It worked remarkably well. Not only did I empty every email account inbox (a rare feat), but I also cleared my mind of outstanding work tasks, by compiling a to-do list for Monday morning. It was rather like offloading thoughts into a journal to try to get a good night's sleep.
So it was with a sense of relief that I embarked on a relaxing Saturday evening, planning to listen to music and cook. My first challenge quickly surfaced. While cooking, I realised I needed to look up a recipe online. With a few pangs, I resisted the urge and improvised.
Sunday began with a quick text check, but I otherwise ignored my phone. I also skipped my usual breakfast routine of poring over online news sites. The extra time was quite liberating.
When I arrived at my event at Castaic Lake, just north of Los Angeles, I soon found the pervasive nature of social media rather overwhelming. Over the public address system, we were constantly urged to hashtag the event in our photo postings and status updates. I enjoyed ignoring this and found fresh focus and energy by spending time with friends.
Around lunchtime I realised I had no further plans… and I was loving it. An air of calm had descended on my life.  Until, that is, my phone started bouncing to the sound of breaking news.
1215 PST: Hillary Clinton announces she is standing for President.
The politics junkie in me wanted to immediately surf media coverage. Again, I resisted and made a mental note to catch up that evening. Instead, I filled my afternoon hours with a visit to a new neighbourhood garden centre and pottering around with a latte. It was impromptu and relaxing.
When evening came, I eased myself into reconnecting. One big surprise: out of countless Twitter and Facebook notifications and 21 emails, only two required replies. Neither was urgent.
I was also surprised by how good I felt about my 24-hour shutdown. I had stepped out of my comfort zone, yet nothing calamitous had happened. I felt tranquil yet invigorated. Of course this will have all been in vain if I merely return to my old ways and I have committed to the reboot lifestyle for a year.
Have you tried your own shutdown? How did it go? Share your experience on  our Facebook page or message us on Twitter.