High graduate unemployment rates are a growing concern for the government. In 2013, less than 30% of graduates had found a job by graduation.
For the past year, 18-year-old Zhang Hao has been studying for 12 hours a day. He spends a minimum of nine hours in class taking practice papers, then continues to study at home. His parents worry that he sometimes crams up to 17 hours work in to a single day.
Zhang has been preparing for China's annual National College Entrance Exams, known as the Gaokao. It is typically the only way for young people to enter university and is considered by many to be the toughest exam in the world.
More than 9 million students in China have, like Zhang, spent months – or years – studying for the three-day test, which ended on June 9.
In Harbin, a city in northeast China, the Zhang family have rented a hotel room close to the test centre and will accompany him to take the test. Three years ago, Zhang gained a place at a prestigious high school known for producing students with top scores and his entire family moved from their small village to the provincial capital.
"We are a part of an army of parents that come here to support our children," says Zhang's mother Wu Ying Qiu, a 45-year-old worker.
They borrowed money from relatives to rent an apartment close to the school. Wu quit two jobs to help her son prepare for the exam. The family have not been back to their village for more than a year.
This is Chinese upward mobility in action. Zhang's result in this three-day test will determine which university he attends and is thought to be the best way to change the course of his family's life. If he succeeds he will enter a prestigious university and have a chance at becoming part of China's new middle class.
Unemployable?
But there is heated debate over the real value of this test and the Chinese education system itself. Critics say rote learning – and the pressure placed on students to achieve a high score – hinders creativity and problem-solving, and leaves students with little time to develop the real skills needed to join the workforce.
In 1999, China increased the number of students it recruited in to higher education, and since then, the number of graduates in China has increased seven-fold to more than 7 million – the largest number of graduates of any country in the world.
High graduate unemployment rates are a growing concern for the government. In 2013, less than 30% of graduates had found a job by graduation, according to government statistics. It sparked concern that many graduates' skills sets just do not match the job market.
"I think there is a gap between what the company requires and what the schools teach the kids in the campus," said Brian Zhang, a recruiter at an international business networking company in Beijing.
"The advantage of the Chinese education system is that students work very hard, they are very smart and they can adapt to new environments very quickly, but they don't have time to develop other skills."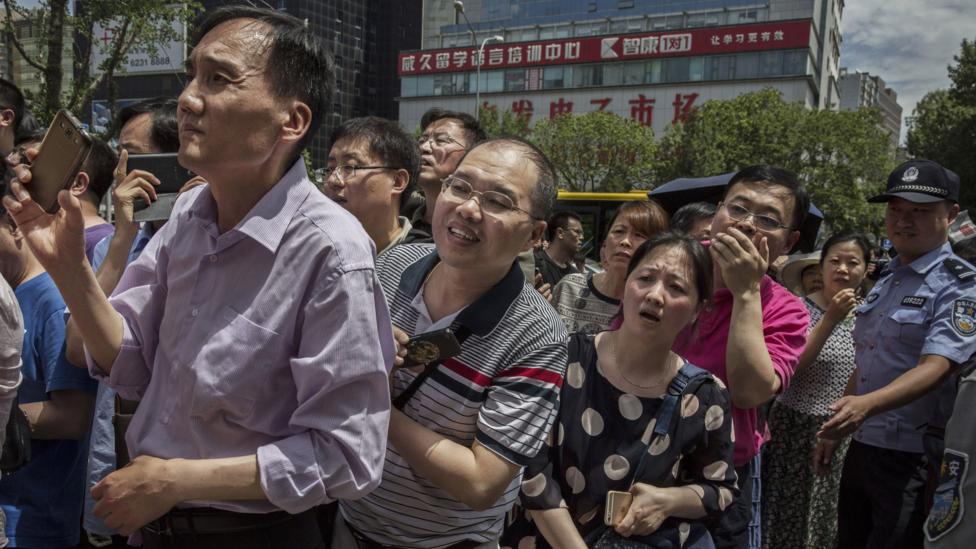 READ: A behind-the-scenes look at the schools where students study 12 hours a day
The focus on achieving high scores, however, means students are unable to develop the soft skills needed to get ahead, Zhang added. Chinese graduates are often criticised for struggling to develop communication and problem solving skills.
"An international company can hire a trainee easily today in China. But where is that trainee going to be in 10 years' time? It's likely that they will no longer be at the company. They may not have the skills to become vice manager," Zhang said.
Last year, US Vice-President Joe Biden sparked controversy by claiming that, despite China's high number of graduates, the country needed to focus innovation.
His sentiments are representative of some of the reservations international companies have over recruiting talent in China. Many blame the rigidity of the Chinese education system.
But others argue that the idea that Chinese graduates lack innovation is a lazy and outdated stereotype.
"I think it's greatly exaggerated to make the people saying it feel better," said Kaiser Kuo, an executive at Chinese online search giant Baidu. The company partners with universities identifying candidates, recruiting the most suitable before they graduate.
China is now home to some of the fastest-growing Internet companies in the world and has its own Silicon Valley in Northern Beijing known as Zhongguancun. Some suggest this rapid growth could only fuelled by a competitiveness bred in the Chinese education system.
"As a technology company, naturally innovation is our lifeblood," Kuo said. "Identifying talented individuals is mission critical to sustaining innovation in the company."
At Harbin Number 3 High School, Guo Haoran, an 18-year-old student, is taking a break. He worked into the early hours of the morning. He has aspirations of studying at a southern university and is from an underprivileged family. He ranks seventh in a class of 60.
"Although you can go out and start your little business, it just doesn't compare to taking the entrance university exam. What I can learn in college is more," he said.
There is the sense that the university entrance exam is a rite of passage for Chinese young people – that the exam process installs discipline, a strong work ethic and resilience in a student.
Song Yandong teaches chemistry at the school. He wears a tweed jacket and is a proficient employer of gallows humour.
"It's true that Gaokao has caused a lot of pressure on students. But I think use the term of 'struggle', maybe it's inappropriate. They are all pursuing their dreams. Sometimes we think that if they don't experience this, they might lose a good opportunity to improve themselves. That's why sometimes we'll tell them that maybe Gaokao is one of the parts of Chinese people's life," he said.
To comment on this story or anything else you have seen on BBC Capital, please head over to our Facebook page or message us on Twitter.