Dance parties, raves and sun salutations to start the day? Is it just a gimmick or will it really give you an edge? Science weighs in.
 A bleary-eyed crowd has gathered on a marina in Southern California. It is 05:30 on a Thursday morning and they are waiting for a pre-dawn yoga class on a boat.
The 45-minute session, a gentle melding of meditation, deep breathing and stretching, is the pre-cursor to a two-hour rave known as Daybreaker. At this event the music was chilled electronic beats along with a live brass trio playing hypnotic jazz. It sounds like summer holiday fun, but for many of the attendees, this is the twice-monthly start to their working day.
Daybreaker is a self-described "morning movement that will start your day off unlike anything else". Surprisingly, it isn't just a Los Angeles thing. It started in the basement of a coffee shop on New York City's Union Square. In less than two years, it has spread to eight major cities around the world, including Tel Aviv, London and Sao Paulo. For $30 (the LA price) early-risers get to take part in both the yoga and the dance party.
It isn't for everyone; it's an extreme wakeup regime, fuelled by exercise and caffeinated beverages. Coffee flows as an aid to those who still need an extra stimulant before they feel an endorphin rush. Devotees insist that, despite the early start, it leaves them energised and ready for a productive day at the office.
The goal, said Andre Herd, Daybreaker's co-producer, is to "flip the day on its head, putting a fun and energetic experience ahead of meetings or chores on the calendar".
Morning Gloryville, another rave-style party designed to jump-start the day, also offers a meditative element with yoga and massages. It began in London and, like Daybreaker, appears to have tapped into a yearning for a new style of mind/body experience.
There seems to be something to it — the data supports it.
In a similar vein, SoulCycle, the US indoor cycling fitness chain that filed for an initial public stock offering in July, has achieved cult status through its "mission" to benefit not only the body but the mind and soul too. According to its website, exercisers will "empower themselves" with "inspirational instructors, candlelight, epic spaces and rocking music".  
Time crunch
While early morning events like Daybreaker and Morning Gloryville are growing in popularity, most people don't have two hours in the morning to dedicate to them.
Bus and train commutes, school runs and dog walks are an essential part of the morning routine for many people. They leave precious little time or concentration for a meditative experience, let alone a dance party.
"I can definitely relate to that idea of not being able to go out at 05:30 in the morning," said Andy Puddicombe, founder of Headspace, a digital, guided meditation app that can be downloaded to smartphones and tablets.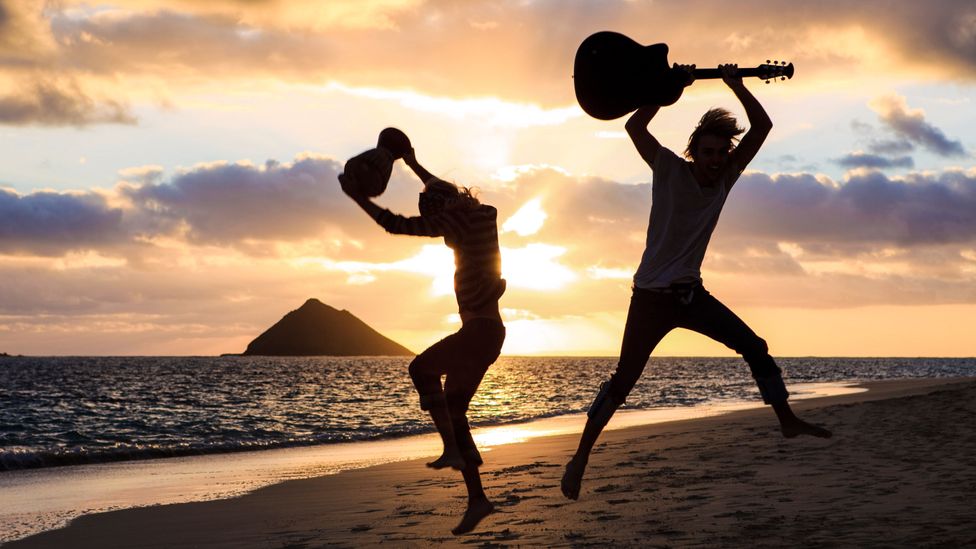 Are these early birds onto something? (Credit:Tomas del Amo/Alamy)
"The Headspace app is really designed for people who don't have time to go and do those things," explained Puddicombe, who trained as a Buddhist monk in Asia and is now based in Santa Monica, California. It takes just 10 to 15 minutes to "reset the mind," and that it can be achieved almost anywhere — even while travelling to work, he said.
"A misconception of meditation is that we have to be in a very quiet kind of place," he said. "My experience has been that with a little practice, it is just as possible to meditate on a train or in a very busy airport for example, as it is to meditate at home."
Even after a bad night's sleep, a few moments spent meditating before the workday can leave us feeling refreshed and focused, Puddicombe said.
Since its launch in 2012, the app has been downloaded more than 3.5 million times.
The app and a foundation course are offered at no cost. A subscription to more advanced guided meditations is priced at $12.95 per month or less for a longer-term commitment. As well as daily exercises to calm the mind, there are sessions covering techniques to enhance personal performance such as improving focus and dealing with a wandering mind.
The science behind it
The current popularity of meditative practices reflects a growing body of scientific evidence that they produce both psychological and physical changes in the body.
"What has been shown is that people that meditate have advantages in cognitive domains including attention, memory, verbal fluency and executive function," said Dr Florian Kurth, a brain researcher at the University of California, Los Angeles.
"There are processes that we need every day that are enhanced if you meditate," Kurth said.
Kurth and colleagues at UCLA's Brain Mapping Center have studied the brains of long-term meditators, some of whom have been practicing for several decades. Changes in the brain can be detected after just six to eight weeks of meditation but there are also implications for the ageing process.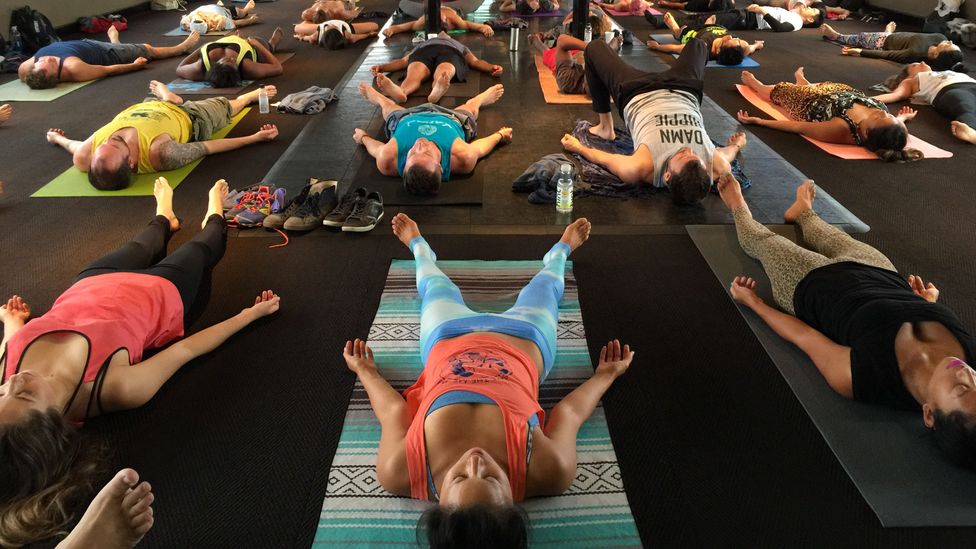 A recent study suggested the practice might slow the age-related loss of grey matter in the brain. (Grey matter, made up of neuronal cell bodies, synapses and other vital bodies, is important for cognitive functioning.) The scientists followed 50 people who had meditated for years and 50 who hadn't. The evidence showed that those who meditated lost grey matter at a slower rate as they aged.
"When people [say] when they're meditating, they're feeling better, there seems to be something to it — the data supports it," Kurth said.
Further long-term studies are required fully to understand the biological mechanisms at work when people meditate. But there seems to be tangible evidence that by simply doing nothing and emptying the mind for a few moments, brain health improves.
"This seems almost paradox, but it's exciting, it's awesome," Kurth added.
As a daily life hack, there appears to be much to be gained. Whether it is in a sweaty yoga hall or using an app while riding the bus to work, meditation could be a valuable tool for anyone seeking a new and refreshing way to start the day.
"I remember coming out of the monastery 10 years ago and talking to people about meditation. Most people just kind of laughed — now it's taken a lot more seriously," said Puddicombe, who advises corporate organisations about the benefits.
"For a long time we've known the importance of looking after the body," he said. "Now, science is catching up and it's showing us that it's equally important to look after the mind."
To comment on this story or anything else you have seen on BBC Capital, please head over to our Facebook page or message us on Twitter.