P
Peter Faris has been a driver for Uber in the Washington, DC area for three years, but the 49-year-old says he feels increasingly excluded from the financial upside of the business.
Why? Because his passengers cannot tip him through Uber's app, he said. The ride-share company uses this as a selling point, telling customers on their website that "there's no need to tip", even though it is customary in the US to tip taxi and livery cab (black cab) drivers.
What they are hoping for is a good review because that's how people are going to find them.
"Only about 5% of my customers tip," since most pay with a card or PayPal and not cash, Faris said. He felt so strongly about the topic that he even created an online petition in February demanding that Uber add a tipping feature into its app that would let passengers leave a gratuity without the need to carry cash. The petition has gathered nearly 28,000 supporters but Uber has not commented publicly on it.
BBC Capital contacted Uber for comment and a spokesperson for the company would not comment about the petition, but said: "With Uber there is no need to tip. Once you arrive at your destination, your fare is automatically charged to your credit card on file, making for a cashless and seamless experience."
"It's a huge misconception (by customers) that the tip is built into the Uber fare, or that drivers aren't allowed to accept tips," explained Miriam Cross who has studied the issue for Kiplinger, a publisher of business forecasts and personal finance advice. (The only service that includes a tip is UberTaxi, a service that hails a cab from a licensed taxi firm with an agreement with Uber.)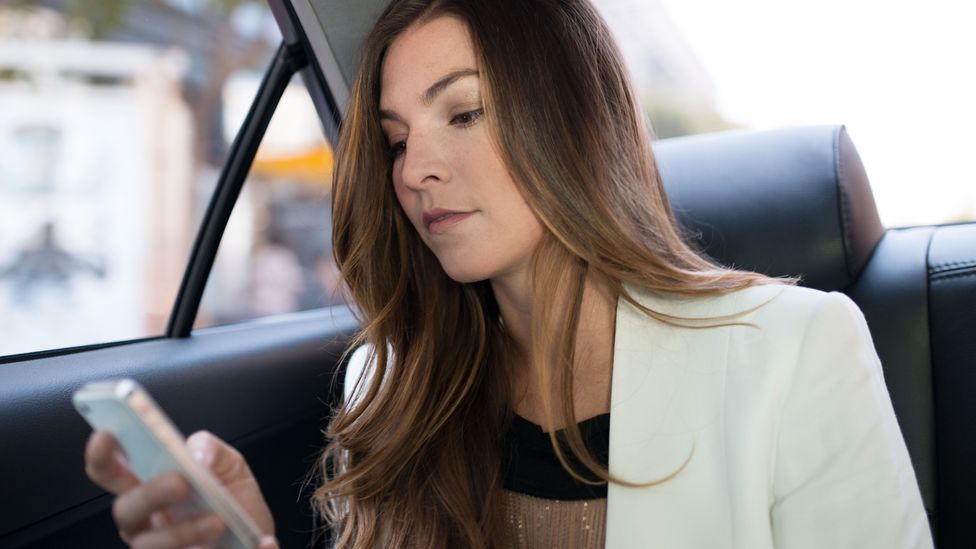 By contrast, Lyft, Uber's biggest US rival, said tipping is very much encouraged at checkout and passengers can even send a tip later if they forget.
Whether paying for a service online or off, tipping remains discretionary. It has always been a personal decision and in some countries it's customary while in others it's unheard of to tip. For instance, while tipping 10% to 20% in the US is fairly standard at restaurants, for taxi rides and for other services, that amount would be considered quite excessive in many other parts of the world where tipping either isn't common or simply isn't done.
Yet, the wave of new peer-to-peer services flooding the market has led to another layer of complexity and confusion over what to tip, when to tip and what's included in the price we pay for services in the sharing or gig economy. It's a virtual Pandora's Box of tipping conundrums, tossing traditional notions of service etiquette out the window, especially in countries where tipping is part of the culture.
In many cases, while a tip is appreciated, a positive online customer review of a driver or home-sharing host is far more valuable than any monetary gesture. Here's the latest thinking on what's appropriate for some of the most popular services.
Tip for tasks?
To tip or not to tip? That's the question that keeps cropping up for customers of work-for-hire services like Instacart (a fast-delivery food shopping service available in the US), or Washio (home-delivered laundry; available in the US), or TaskRabbit (general help around the house; available in the US and UK) and Airtasker (TaskRabbit's Australian equivalent).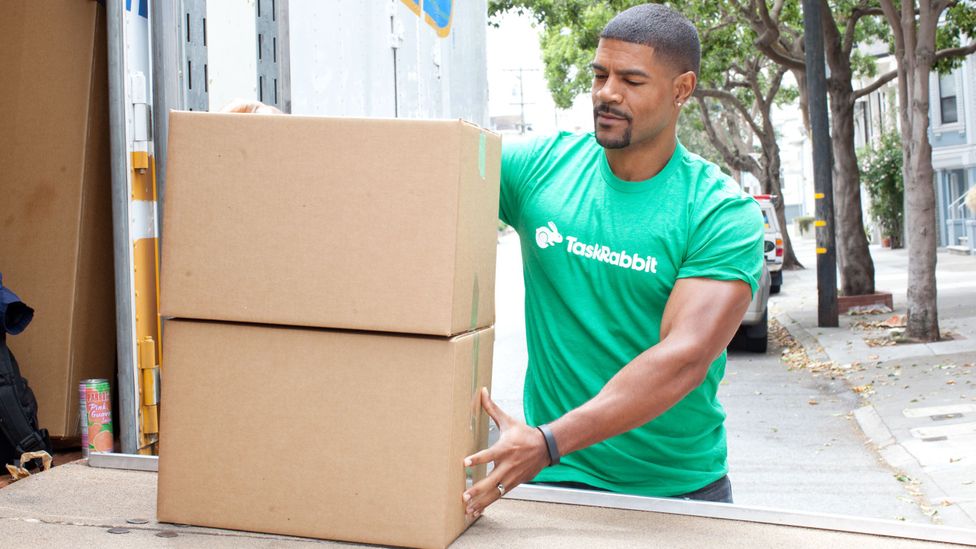 The answer isn't always straightforward.
TaskRabbit, Airtasker and Washio all say there's no need to tip their workers for their services. TaskRabbit did try building a tipping option into its initial platform before removing the functionality last year.
"If a client likes the tasker's work, he or she can tip via cash, Paypal or Venmo," TaskRabbit's head of marketing Jamie Viggiano explained, adding, "tipping is totally up to the client's discretion." Meanwhile, Airtasker is in the process of adding the ability to tip into its platform, according to co-founder Tim Fung, who said he was responding to feedback from users.
Instacart actively encourages users to tip its personal shoppers either in person or through an option given to customers via a follow-up email sent after each delivery (which unlike supermarket delivery services, delivers in an hour, not the next day or later). Options range from 5% to 15% of the bill.
Tip for dinner?
New websites like EatWith and VizEat that let users book a meal with locals at home have been dubbed "the Airbnb of home-cooked meals" with more than 2,000 home chefs in 50 countries signed up. But should diners leave a tip?
EatWith communications director Naama Shefi was adamant that guests aren't expected to tip their hosts. "Instead, we encourage them to write reviews about their experiences," she said. "This way future guests will learn from their experience and the host will get a higher rank in the search results."
VizEat co-founder Camille Rumani agreed, noting that not tipping is "the key to preserving the authenticity of the encounter. What we encourage instead is that the guests bring a little present for the host, as you usually do when you go to a friend's place for dinner. It's much more friendly and powerful than any tip."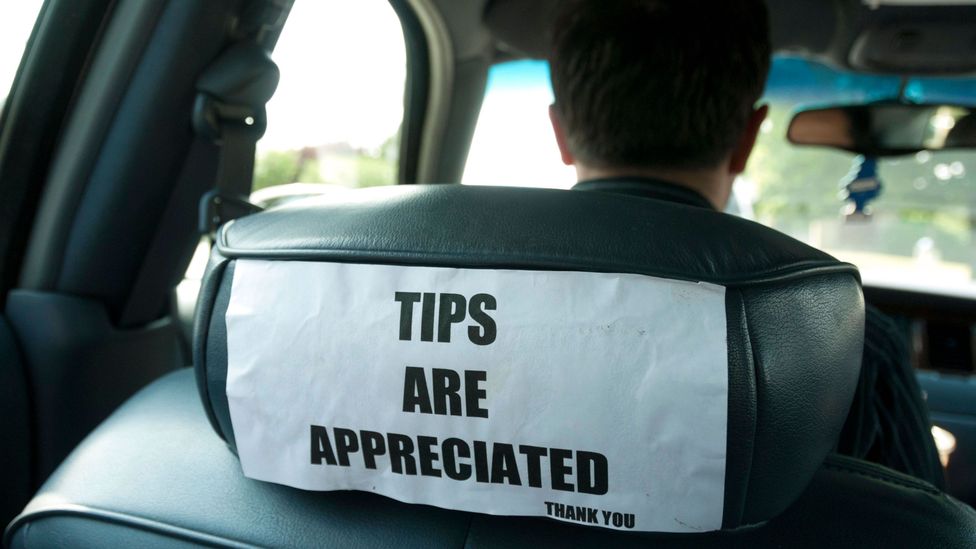 Tip for your stay?
Many travellers leave a few coins or notes for the housekeeping staff at hotels, but is it appropriate — or expected — to leave something when you book a home-sharing service such as Airbnb or HomeAway?
Diane Gottsman, an expert on modern manners based in Texas, said hosts on rental sites often don't expect a tip because the cleaning fee is often factored into the cost.
However, "what they are hoping for is a good review because that's how people are going to find them," she said.
When in doubt… it's never discourteous to be courteous.
Brooklyn resident Jimmy Lawler and his wife Georgette said they don't tip Airbnb hosts, but always bring a souvenir from their hometown as a gift.
"It's usually a New York City magnet or bottle opener or something like that," Lawler explained. "It's really just a way to say thanks and leave a little bit of our world in theirs."
The bottom line
Of course, how much you tip on any of these new services — and when to tip at all — will likely depends greatly on where you are in the world.
"I think it's really important to look at the culture and look at the customs when you are travelling because every country has its own standards," Gottsman said. "When in doubt… it's never discourteous to be courteous."
To comment on this story or anything else you have seen on BBC Capital, please head over to our Facebook page or message us on Twitter.