R
Richard Hayman and his wife have remodelled their home for the second — and hopefully final — time. On the improvement list: widening all doorways for wheelchair access.
Aged 70 and 68, respectively, they're thinking about their future — even though they don't yet use wheelchairs. They, like many retirees, have no plans to leave their house.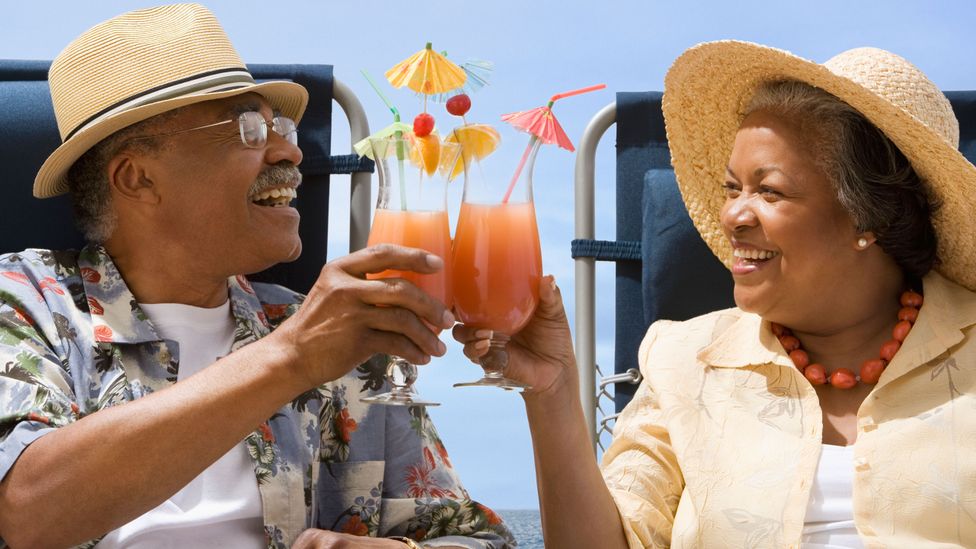 "Since we have most of our children, grandchildren, family and friends nearby, we plan to remain in our home forever," said Hayman, who lives in Maryland in the US. He explained that the experience of supporting their own ageing parents has helped the couple understand what they "needed to do to remain home comfortably with 24/7 help."
This sentiment is common, said Allison Smith, Ph.D., of the Centre for Ageing Better in London. "We know that the majority of older people want to remain in their home and community as they age." In the UK, 90% of older people have this intention, she said. The numbers are the same in the US.
Will you still be mowing your lawn and raking leaves when you're 80?
"For many people, it's the home they raised their children in, and they have tremendous emotional attachment to that home and would never think about leaving it," said Joe Heider, a financial planner and founder of Cirrus Wealth Management in Ohio in the US. "That goes into the whole planning process."
If you or a loved one are considering staying home for the long-haul, here's what you should know.
What it will take: A successful plan for ageing at home will require strong mental and physical acuity and a solid financial plan. Yet, you'll need a willingness to ask for help when needed, such as when accessing local services and acquiring in-home help — along with the money to pay for it. In the UK, home health care costs about £15 ($22.72) an hour, and in the US it's around $20 per hour.
How long you need to prepare: "Planning and preparing for what you might need to support your independence should be done as early as is possible," Smith said. You might need to make alterations to your home to make it suitable for living when you are in your seventies, eighties or nineties. You also need to consider what social support and networks you want to be close to, such as family and friends. 
 It's the home they raised their children in
Do it now: Evaluate your home. Typical interior architecture, such as stairs, narrow doorways, the lack of a first-floor bedroom or bathroom, or a bathtub versus a walk-in shower, could make life difficult as you age. "People worry — and most are right to worry — about falls," said Rachel Adelson, author of Staying Power: Age-Proof Your Home for Comfort, Safety and Style, who lives in Ontario, Canada. "You need to assess your home for smooth flooring and even overhead lighting, and install as many grab bars and stair rails as you can manage."
Create a budget. Even if you've paid off your mortgage, remaining at home in your senior years creates costs, beyond the regular maintenance bills. Will you still be mowing your lawn and raking leaves when you're 80? "How long will you be able to care for the outside of that home?" Heider said. "There are things you're going to have to hire people to do that you just won't be capable of doing anymore."
Staying at home isn't always a low-cost option. "If you maintain a home and pay insurance and electricity, and you need someone to come in and care for you, it's often no cheaper than senior housing (a retirement home)," said Andy Cohen, CEO of Caring.com in the US. "But it's a choice that some people want."
Analyse your location. Cities are far friendlier places for older people looking to stay in their own home — they offer more services and are often easier to navigate without a car. "Ironically, New York City is probably the best place in the US for seniors," Cohen said. "There's great public transportation, it's easy to get a cab and restaurants all deliver. If you're 50 miles from the nearest town that's probably not as safe."
Talk to your spouse. You and your significant other should be on the same page about your plans to stay at home. "You have to realistically sit down together and talk about what's important, because that can be a real cause of friction as people age," Heider said. "'Should we sell the home? Should we move somewhere else?' I've seen that situation many times."
Do it later: Make changes with the future in mind. The worst time to 'age-proof' your home is after you've had a fall and need them immediately. Costs will be lower if you're not in a rush and you can take your time to shop around. Consider that a basic grab bar installation can cost as little as $200, but remodelling an entire bathroom could cost $20,000 or more if you need to widen the doorway, install a walk-in shower, and alter the height of counter tops, toilet and shelving to accommodate a wheelchair.
When you renovate your home, think about whether the design you're considering will be old-age friendly. And so-called "ageless design" isn't as utilitarian-looking as it once was.
Do it smarter: Stay active. Remaining at home long-term depends largely on being physically capable of getting around. In one study, men and women between the ages of 70 and 89 who participated in an exercise program that included daily walking, strength and balance exercises were 28% less likely to have mobility issues after two and a half years. The longer you can stay healthy and competent, the longer you can stay in your own home.
Consider the social implications. Yes, you'll be surrounded by your cherished possessions and cooking in your familiar kitchen. But when a spouse dies and your friends start to move on, it will get lonely. "If you're healthy and active and have friends nearby, then it's great," Cohen said. But if you're not, he warned, there are some significant downsides.
To comment on this story or anything else you have seen on BBC Capital, please head over to our Facebook page or message us on Twitter.