You were promised a promotion that failed to materialise. Here's what you can do next.
Y
Your boss tells you you're about to be promoted. You can't help but get excited. You start imagining your new office and what you'll do with the extra cash from your impending pay rise.
But then a month passes and not a word. And, when you follow up, you get the cold shoulder. A few weeks later, you're told that the promotion has been delayed.
If you aren't going to get more money and a better title right away, evaluate how trustworthy your employer is.
You could fly off the handle and complain to your boss about how unfair it is to promise a promotion and not follow through. Or you could take a calmer, subtler approach.
Whatever you decide, you have a legitimate reason to be disappointed. "Promises ought to be kept – and if they cannot be kept, they shouldn't have been made in the first place," said Urs Müller, head of Consumer Goods and Retail at the European School of Management and Technology in Berlin, Germany, in an email.
Your move
Once you get over your disappointment, decide what you want to do next. Your choices: you can react constructively or destructively and in either an active or a passive manner, according to Müller. "Your reaction should depend on the perceived level of seriousness regarding the violation of the 'psychological contract' as well as the options for the future," he said.
If your boss is able to provide good arguments for why the promotion was delayed, you could decide to stay around, Müller said. This could be an appropriate strategy if, for example, you are convinced that the delay was the result of an unexpected event such as a sudden external crisis, like economic factors outside of company control.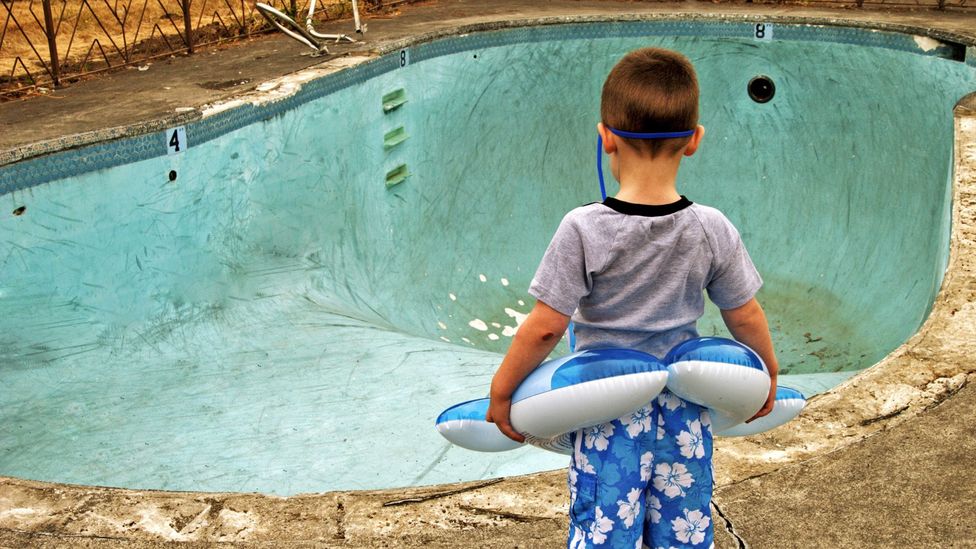 You can also look for signs or ask for evidence that the promotion will still take place: a repeat of the promise with a clear timeline, possibly even as an explicit contract, or a timeline in combination with some financial or other compensation, suggested Müller.
On paper
One way to make sure that the promotion happens is to get it in writing, according to Al Stewart, founder of career management consultancy Business Mentors with offices in Atlanta and Paris. "That is the best safeguard against false promises, and generally the boss's reaction will tell the employee everything about the boss's integrity," he said in an email.
The more detailed the document is, the better.
A Tale of Two Clients
Client #1
The situation: One of Stewart's clients requested a promotion and a raise for more than one and a half years at his current employer. Nothing was forthcoming, and only excuses were offered by the boss. Stewart and the client organised a strong search campaign, and within three months, the employee had a new offer from a competitive firm.
The title was one step up, moving from project manager to senior project manager along with a $10,000 pay bump. The employee was asked to show his new offer to his boss.
The result: The boss matched the offer and added an additional $2,000 to the salary increase. "It was the reality of losing a solid worker that got the boss's attention," said Stewart. "As well, many bosses don't want to be seen as the supervisor who loses employees on their watch."
Client #2
The situation: Stewart has a client who was a former vice president in a company. A new company recruited him and offered him a director position, which was two levels lower than his previous position, with the promise that he would receive a vice-president title after the next board meeting. Stewart advised him not to take the position, but the client was attracted to the new company's reputation as a good place to work.
Board meetings came and went until the employee realised that he had been duped. "In 90% of the cases the company is taking advantage of the employee and nothing is ever forthcoming except false promises," Stewart said.
The result: Stewart advised the client to move on, which he did. He's now functioning in a vice president role in another organisation. Stewart said: don't take a job that is a level lower than your current one, and refuse to join a company unless a commitment letter is provided or a commitment for a promotion is included in the employment contract.
For example, something along these lines could work: "If you attain your goals of cutting costs by 20% within the next six months, you will be considered for promotion to Senior Manager," suggested Stewart.
Do you feel appreciated, overall, or do you feel taken for granted?
While it would be nice to get a firm commitment in writing, that rarely happens, said Stewart. "Generally all you are going to get is a 'consideration'. Then, it becomes a matter of ethics on the boss's part." 
Due diligence
It's up to you to determine whether your boss is being honest – or just stringing you along. "If you aren't going to get more money and a better title right away, evaluate how trustworthy your employer is to decide whether the promotion is likely to come in the future or is a lost cause," said Janet Scarborough Civitelli, an Austin, Texas-based workplace psychologist and career coach.
Ask yourself the following: "[Do] your boss and employer have a good track record of rewarding good performance? Do decision makers at your company generally follow through on commitments? Do you feel appreciated, overall, or do you feel taken for granted?"
Speak up
Another option is to voice your concerns. This would be a good choice when there is just a misperception about the promise. Maybe your boss didn't realise that you were expecting a promotion.
"Maybe you just misunderstood a casual positive comment about your performance," Müller said. "Try to clarify with your boss [to see] if he/she knows that you feel that your 'psychological' contract was violated."
Exit strategy
In some cases, it's clear that it's time to leave, Müller said. For example, when the promise of the promotion was very clear and firm and your boss isn't presenting any good reasons for why it didn't take place, or you still aren't getting a good explanation for how the company plans to rectify the situation.
There is no greater solution than competitive pressure.
In these situations, you should state your dissatisfaction and examine your options for leaving for a better role with a different company.
Window of opportunity
Just don't rush out the door too quickly, said Stewart. "Depending on the market in which the employee works, there is no greater solution to [this] situation than competitive pressure," he said.
To make this happen, begin an organised search to find a new role. By doing this, you'll discover a great deal about your marketability and determine whether your skills justify what you're asking for, said Stewart.
"When you uncover an opportunity which presents a title increase or a raise, you can determine whether you want to take this offer back to your current employer. You would be surprised that in many cases, the current employer will step up to the competitive offer and offer both a promotion and raise so as not to lose the employee."
Career Coach is a twice-monthly column on BBC Capital in which we consider the career turning points and questions many professionals face. We welcome questions from readers at careercoach@bbc.com.