D
Do you know someone who seems to be on a life-long lucky streak?
You're familiar with the type: the person who makes a random comment about how one day they will run a certain company, or get a promotion that seems out of reach, or be awarded a plum assignment abroad. And then, they do — often against all the odds.
They have become masters at asking – and, thus, ensuring that they receive
These people make it seem really easy to get the things they want in life. But in truth, they've much more likely mastered a thought process and a plan of action — a mix of reality and subconscious thought. They have become masters at asking – and, thus, ensuring that they receive.
For most of these master askers, the skill seems to come naturally. But for the rest of us, there are ways to train your thinking to better manifest what you want and make it far more likely to happen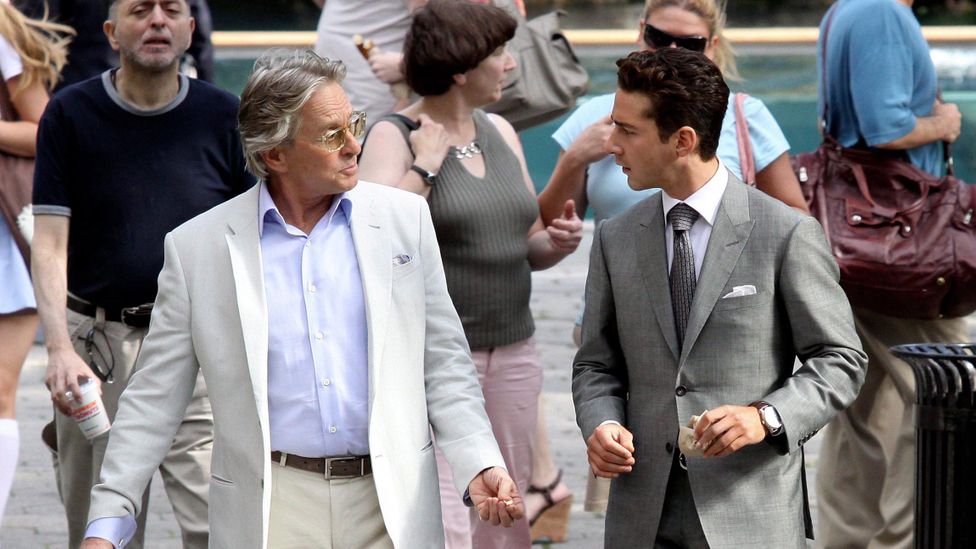 Michael Douglas and Shia LaBeouf in Wall Street: Money Never Sleeps (Credit: Corbis)
Visualise
For starters, you need to know exactly what you want — down to specifics. Master askers always seem to have a way of pinpointing their desires articulately and clearly, both to themselves and to others.
Jon Staenberg is a firm believer in visualising your goals. As a successful venture capitalist and the founder of Hand of God Wines, which sells premium, small-lot wines from an Argentine winemaker, he has found a way to realise his own long-held aspirations.
Staenberg likens getting what you want to staging a house you want to sell.
You make the sale far easier if you fill the house with gorgeous rented furniture and light a few candles, rather than show it empty.
"Provide the vision. Provide the staging. You've got to put it out there and not assume that people you work with know what you want," he said.
And, says Staenberg, a vision is best hatched after you've taken time to get quiet and listen attentively to your thoughts.

You've got to put it out there
It can take long hours of deliberation and difficult rounds of confronting yourself about why you want something and what it's good for. Being honest with yourself is critical.
Then, you have to believe that your dream will come true. This strong belief will become apparent to others in the way you speak — for instance, as you explain why that plum assignment abroad was made for you.
Staenberg, who began his career at Microsoft but wanted to move into venture capital, used this technique himself. During his seven years at Microsoft, he was planting the seeds needed to make the transition he envisioned.
Communicate effectively
Of course, it's not enough to visualise your goals, said Christiane Barho, a coach, communication trainer and workshop facilitator near Frankfurt. "Often, people have a cinema of the mind playing in an eternal loop," Barho said. They are unable to put their plan into action because they face real or perceived external blockers or obstacles.
You can break yourself out of this loop in a really simple way: talk openly, clearly, and effectively about what it is you want with those people who can help you.
"When you know what your motive is and you know the interest of your counterparts, then you can translate what you want into the terms of the [other person]," Barho said.
It's easier to get what you want if both parties are convinced you want the same thing, be it an actual outcome, like the chance to lead a new project, or a shared vision.  "It's called establishing the common goal frame."
Adapt your asking
For many people, just getting to the point of asking for what they want can be difficult. Cultural norms and even specific settings can impact how the conversation goes, said Moritz Ostwald, an executive coach based in Frankfurt.
In Germany, for instance, people may dance around sensitive matters out of politeness and are reluctant to do anything that could be perceived as self-promotion. This is, of course, in contrast to the reputation Germans have for being direct. But, when it comes to selling themselves, Germans can be shy about asking, Ostwald said.
"People are afraid to plain out ask for what they want because they have fear of being rejected. In the US, you ask for what you want again and again until you get what you want. Here, it's almost like an offence. If someone says 'no' to my ideas, wishes or hopes that can have devastating consequences," he said. "The value of being in harmony, of all supporting each other, of wanting to be a good citizen, is very common here."
Meanwhile, in many Asian cultures, it's uncommon to ask for something unless you're very sure you'll get it. "Because people don't want to lose face, they are more careful in building a case and having compelling reasons to ask for something specific," Ostwald said.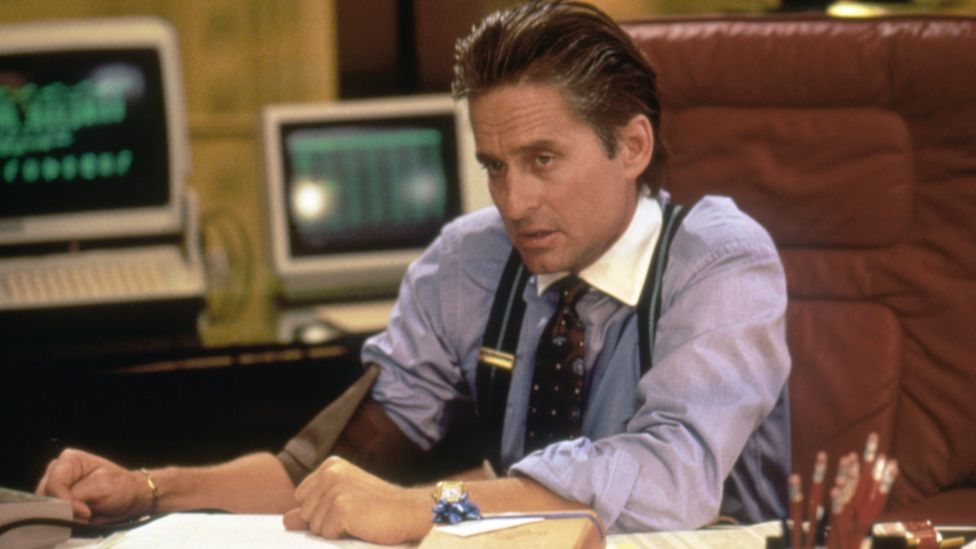 Michael Douglas as Gordon Gekko in 1987's Wall Street (Credit: Corbis)
Work harder and be persistent
Master askers don't stop at visualising, articulating and building their case. Along the way, they put in hours of hard work as they nurse their vision into fruition.
"Getting to where you want to go doesn't happen in a second. It involves running into walls, going upstairs, downstairs and even sometimes creating the doorways," Staenberg said.
After investing in more than 200 companies as a VC, many young people knock on Staenberg's door looking for a start. Sometimes he turns them down on purpose, even if he's impressed. Staenberg's goal: to see if the person comes back again with a refined idea or a clearer vision of what they want, whether that's a job or seed funding.
"I want to know how committed someone is to their idea and that it's not just some random idea — the idea du jour," he said. If the person reappears with the idea developed further and can show why he or she can succeed, Staenberg is all ears.
This is also what Staenberg did with his wine business. He wanted to sell his wine in Seattle but found it difficult to get it on the menus of restaurants there. So, he turned the proposition on its head. He approached local chefs with the idea of holding culinary evenings in event spaces to highlight his wine, and asked them to provide show cooking.
The idea took off. Now participating chefs get a publicity boost and Staenberg sells his Malbecs and other varieties at events in Seattle. Chefs recently featured include Roy Breiman of Cedarbrook Lodge and Ethan Stowell, who has multiple restaurants.
"If it's authentic and true, the goal you are working toward will be met. The goal is your path. So often, people don't spend the upfront time to be quiet with themselves and contemplate the goal."
To comment on this story or anything else you have seen on BBC Capital, please head over to our Facebook page or message us on Twitter.