Helping a family member age gracefully while respecting their wishes takes planning. Here's how.
N
Nicole Bedford's grandmother, Betty, had always been independent. She lives on her own in a small town in Ontario, Canada, and had led an active social life. But five years ago, that changed.
She started to experience vision, hearing and memory loss. She stopped going to church, visiting friends and talking on the phone and gradually became more housebound. Bedford's family knew her quality of life was declining and that she needed help, but were unsure what steps to take.
"No one in my family had really seriously considered what would happen when she was not as independent anymore," Bedford, 28, said. "I'm sure there were probably brief discussions in the past, but I don't know if any solid decisions had been made."
Bedford's uncle, who lives in the same apartment building as Betty, became her power of attorney. He now drives her to doctor's appointments, cleans, cooks and manages her finances, with help from other relatives.
Between 2000 and 2050, the proportion of the world's population over 60 years old will double.
The family is trying to respect Betty's wishes — she doesn't want to be in a nursing home, Bedford said — but they are concerned about meeting her longer-term needs on their own. Bedford estimated a nursing home would cost between CAD$1,400 to CAD$3,500 ($1,050 to $2,625) per month, which the family cannot afford. "She can still live on her own technically, but she would probably benefit from the services of an in-home care provider."
A large ageing population means many face difficult decisions regarding the care of their older family members. Between 2000 and 2050, the proportion of the world's population over 60 years old will double, to 22% from about 11%, according to the World Health Organization.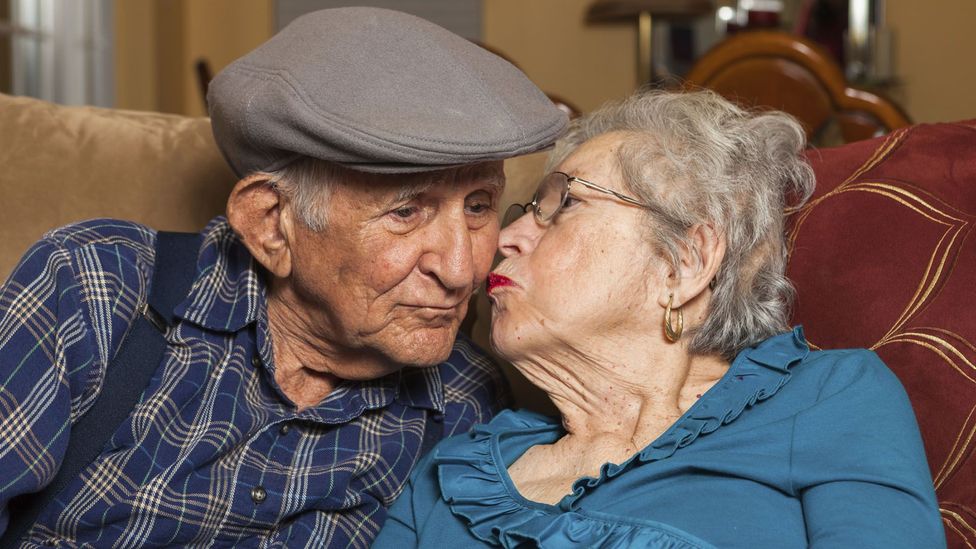 It's best to give your parents plenty of time to help them prepare financially for their twilight years (Credit: Thinkstock)
A recent US poll among adults aged 40 or older found about half of older Americans think a family member or close friend will need living assistance within the next five years. Of those respondents, seven out of 10 said they didn't feel prepared to provide care, financially or otherwise.
Here's your five-year plan to assist your elderly relatives in their twilight years.
Five years to go

The first step in helping your parents age comfortably is to ask them what they want ahead of time then prepare — both financially and practically — to respect their wishes.
Often, children will be the first to notice changes in health or behaviour — difficulty driving a car or trouble remembering names — before their parents do. And, if a spouse passes away, the other person's health can deteriorate much more quickly. Having a solid plan and budget in place will make coping easier.
"As children, we don't want to admit that the pillars of our life are getting old and in need of help," said Ed Van Siclen, a senior vice president at ClearCare, a home care software provider. "This blind spot that we have for our parents and their fragility challenges any proactive discussion around the topic of ageing. Too often, the sad result of this lack of planning is crisis management."
To help facilitate the discussion, guidance is available from organisations such as a The Conversation Project, which offers a free, downloadable guide in eight languages that asks questions about your wishes for care as you age. Or, seek the advice of a company like Home Instead, which provides in-home elderly care services.
Long-term care costs can vary widely, from $5,000 to more than $90,000 per year.
It pays to plan early to ensure there are enough funds to meet needs. Long-term care costs can vary widely — some family caregivers say they spent more than $5,000 each year in caregiving costs , and a private room in a nursing home can cost more than $90,000 per year. Merrill Lynch and Genworth both offer guides for how to estimate healthcare costs over the long term.
In some countries, such as China and Japan, where there's a strong tradition of caring for and living with elderly parents, conversations may focus more on how children, spouses and grandchildren can help out.
And remember, the conversation isn't a one-time discussion: it will evolve as a parent's health deteriorates, and as their financial situation changes as they draw down on retirement savings.
Checklist
 Have a conversation with your parent/s about how they want to age
Figure out who will be the point person on your parent/s care
Make sure each family member is aware how the person's care plan will affect them
Begin to discuss finances and budgets
Four years to go
This is the time to ensure documentation and finances are in place. A financial planner or estate-planning attorney can help make financial arrangements, then draw up living wills and durable power of attorney documents.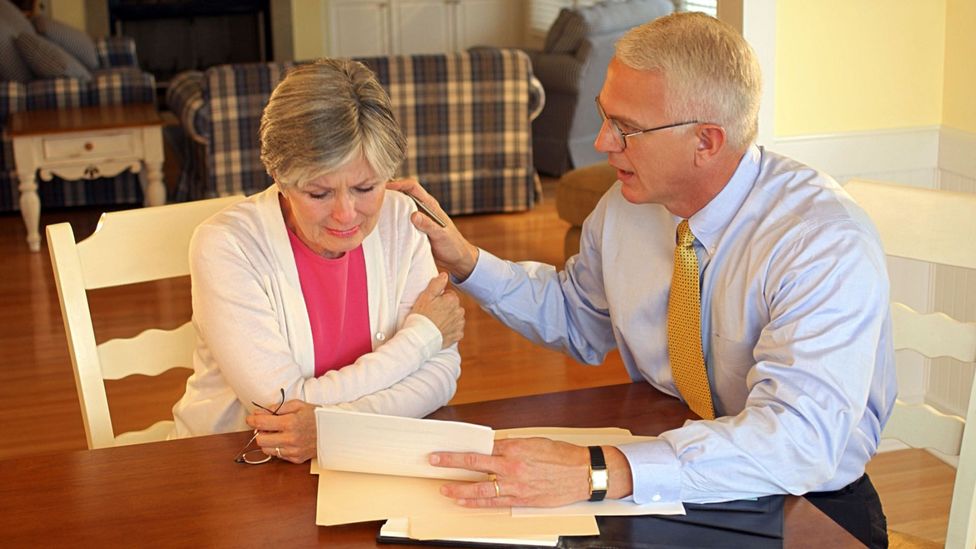 Legal documents such as living wills serve as a roadmap for your parents' care (Credit: Thinkstock)
Parents should first determine who they trust to act on their behalf, both medically and financially, and then have legal documents serve as a roadmap.
A living will helps children know their parents' wishes on issues such as being kept alive artificially, or even if they want to have a certain song playing when they die. A durable power of attorney allows a child to make financial and medical decisions on the parent's behalf, should they become unable to do so.
But it pays to understand what is financially realistic. The average cost in the US for a private room at a nursing home, for example, totals $91,250, according to financial services firm Genworth Financial. Government programmes or free local services may provide help, or families my move their parents into their own home to save money.
Checklist
Update or create legal documentation that serves as a roadmap for your parent's care
Go through finances to see what your parent spends each year and what government programmes may be available to help with financing
Figure out what type of housing arrangements may or may not be affordable
Three or two years to go
Now is the time to consider what to do with assets. Your elderly parent or relative may wish to start gifting some of their possessions — options include setting up trusts or giving away stocks or treasured possessions such as heirlooms, art or jewellery. But ensure you've checked with a trusted advisor about any tax implications before carving up an estate.
If there are multiple children, consider how to divide assets, whether it's cash, stocks, houses or fur coats
Also think about downsizing. This may involve consolidating bank accounts, sorting out boxes in the basement or attic, or selling unused items to make a little extra cash.
If there are multiple children, consider how to divide assets, whether it's cash, stocks, houses or fur coats. "People usually want to leave equal amounts to children, but it's complicated if one child may be involved in a family business and the other child isn't," said Sona Tatiyants, an estate planning attorney in Los Angeles. "You have to find a way to equalise as much as possible."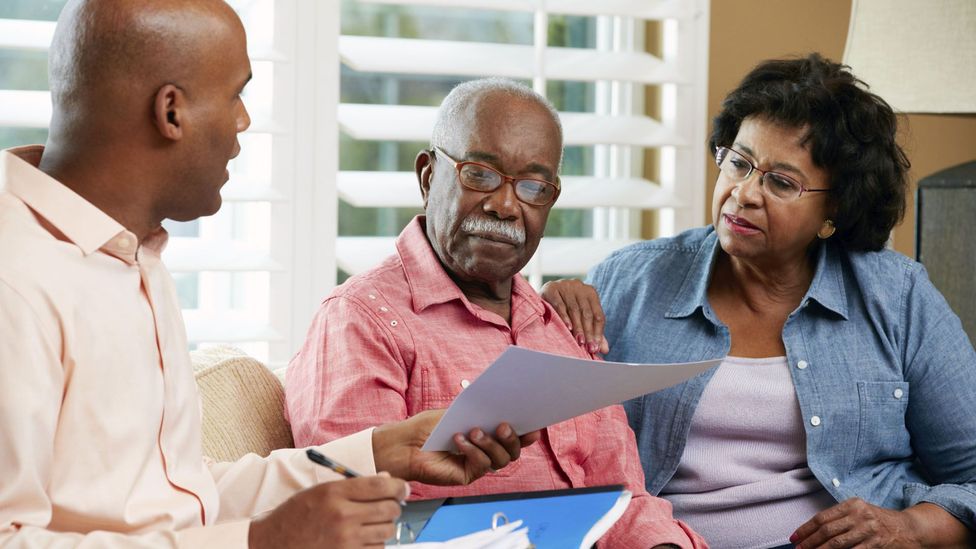 If your parents wish to gift their possessions, check first with a trusted advisor about any tax implications (Credit: Thinkstock)
Checklist
Seek tax advice before arranging to gift any assets
Consolidate "stuff" and begin downsizing
Find ways to equitably distribute assets amongst heirs
One year to go

If your parent wants to move to a nursing home, now is the time to look into selling your parent's house, selecting a retirement community — some which may have wait lists — and to focus on the logistics of the move, said Kay Bransford, founder of MemoryBanc.
Start by researching nursing homes and visit them with your parent. Check for online reviews and use a checklist, such as the one from The Assisted Living Federation of America, or The Associated Retirement Community Operators in the UK, to ensure you ask the right questions about costs, medication rules and amenities.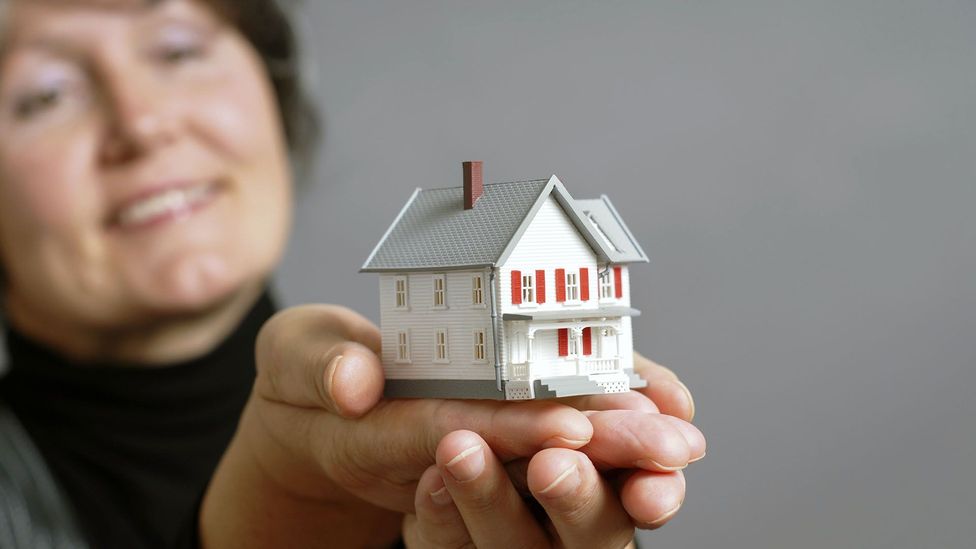 If your parents want to move to a nursing home, they'll need to consider selling their home about a year out from moving (Credit: Thinkstock)
If your parent is ageing in place, it's time to make sure the home is outfitted safely and ergonomically. Modifications may include installing railings in showers and slip resistant flooring, elevators or ramps for wheelchairs and reorganising shelves within reach in the kitchen.  The average cost to make a home safe for an older family member can vary depending on what modifications need to be made, so it's best to prioritise renovations to help stagger costs. Remodeling Magazine's annual Cost vs Value Report can help you estimate your renovation expenses.
After that, begin interviewing caregivers, or working out with other family members who will help with which duties. Ongoing at-home care can be pricey, particularly if you have an at-home aide, so research government or local services that may help reduce your long-term care costs.
Finally, it's important to find your own support.  Caring for an ageing parent can be extremely stressful and create feelings of guilt — whether you're the primary caregiver or if your parent is in a nursing home.
Checklist
If your parent wants to be in a senior community, find the right one
If your parent wants to stay at home, modify the dwelling so it has proper safety and security measures, and, if needed, find an in-home caregiver
Take time to give yourself a break and find support groups to help with the transition