S
She's a Malaysian celebrity with millions of fans. Every time she appears on screen, her adoring fans immediately rush to buy whatever she might have chosen to wear that day — including her headscarves.
Noor Neelofa Mohd. Noor, popularly known as Neelofa, is a stunning 26-year-old Muslim beauty queen, actress and television presenter with 1.4 million followers on Twitter and 2.2 million on Facebook. She's also a savvy entrepreneur and the face of fashion firm Naelofar Hijab, her family-owned company. In just over a year the company has become one of Malaysia's biggest headscarf brands and is looking at export markets.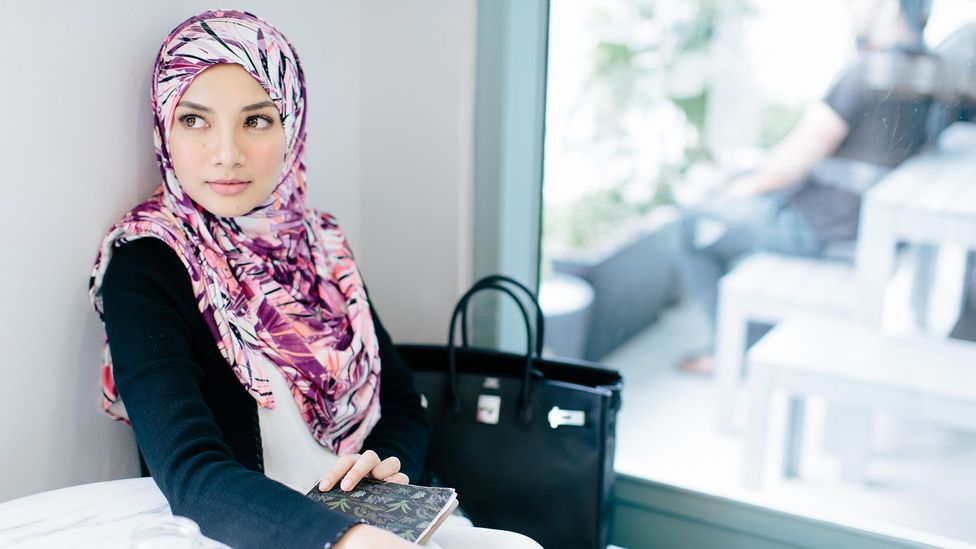 Malaysian celebrity Neelofa wearing Naelofar (Credit: Muhammad Zameer)
Malaysia, where about 60% of the population is Muslim, isn't the only country experiencing a surge in demand for what's become known as modest fashion —fashion for Muslim women. The market globally was estimated to be worth $230bn in 2014 and is predicted to reach $327bn by 2020. Demand for headscarves, or hijab, is rising as more Muslim women decide to cover their heads.
In other Muslim-majority countries, many women also wear the hijab, or headscarf, reflecting the call in the Koran for both men and women to "cover and be modest". While the shawl makes a religious statement, it's also become a fashion accessory — and growing demand for on-trend hijab fashion has created a booming industry.
Sales at Naelofar, where no scarf costs more than 100 ringgit ($24), reached 50 million ringgit ($11.8 million) this year, more than twice the family's target. The company sells its products at its flagship store and through a network of 700 distributors nationwide. They sell online and ship to anywhere in the world. With distributors in Singapore, Brunei, London, Australia, Netherlands and US, the goal is for Naeolfar to be a global brand.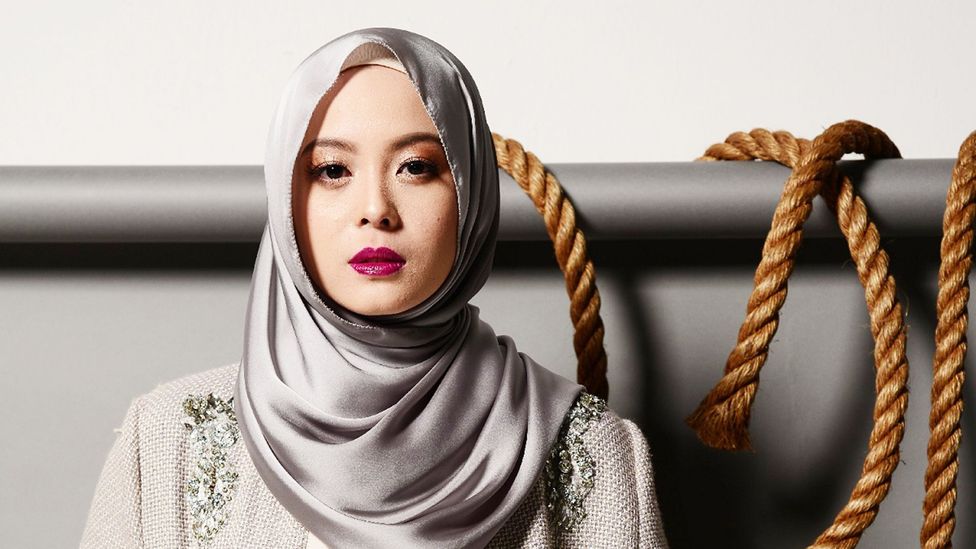 "We are stunned and surprised," said Noor Nabila, 30, Neelofa's sister and the managing director of NH Prima International, the group behind Naelofar. "We couldn't believe it when we got this kind of response."
Their highly prized customer , the stylish headscarf wearer, has even earned a nickname; a hijabista.
Nowadays people who wear the hijab are not just from the desert or the village. They can be an icon.
Fuelling this surge in demand is a trend toward more conservative dress worldwide for Muslim women beyond the Middle East and South Asia. The shift has happened over the last 30 years as the religion has been interpreted more conservatively in many countries.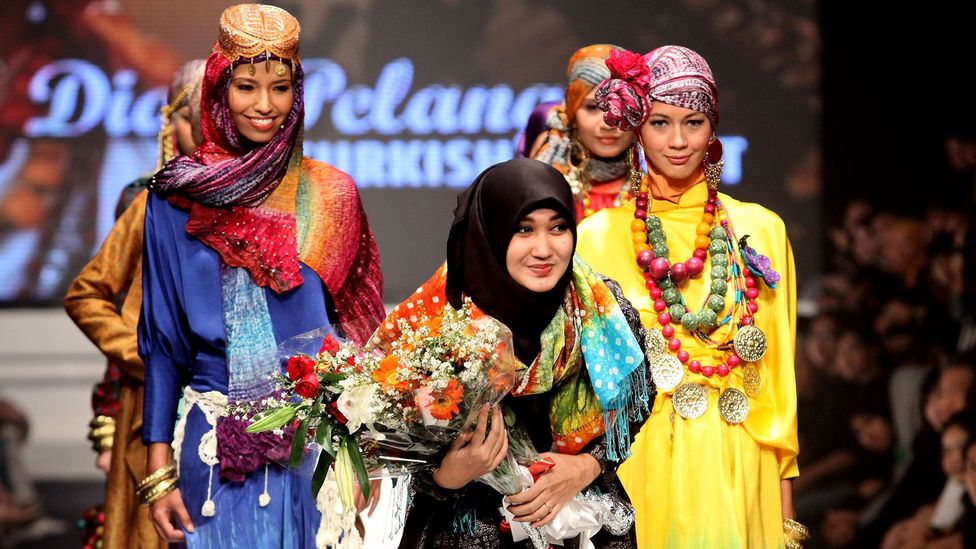 Dian Pelangi is Indonesia's leading designer of modest fashion (Credit: Getty Images)
Alia Khan of the Islamic Fashion Design Council, believes "it's about returning to values." The council has about 5,000 members, a third of them designers from 40 countries. Globally, Khan says "the demand [for modest fashion] is huge."
Turkey is the biggest market for Muslim fashion. Indonesia's market is growing fast and the country wants to be a world leader in the industry. Paris-trained Dian Pelangi – 2.5 million Instagram followers - is Indonesia's leading designer of modest fashion and was recently named among the 500 most influential people in fashion by UK-based magazine Business of Fashion. She has 14 outlets in Indonesia and one in Malaysia.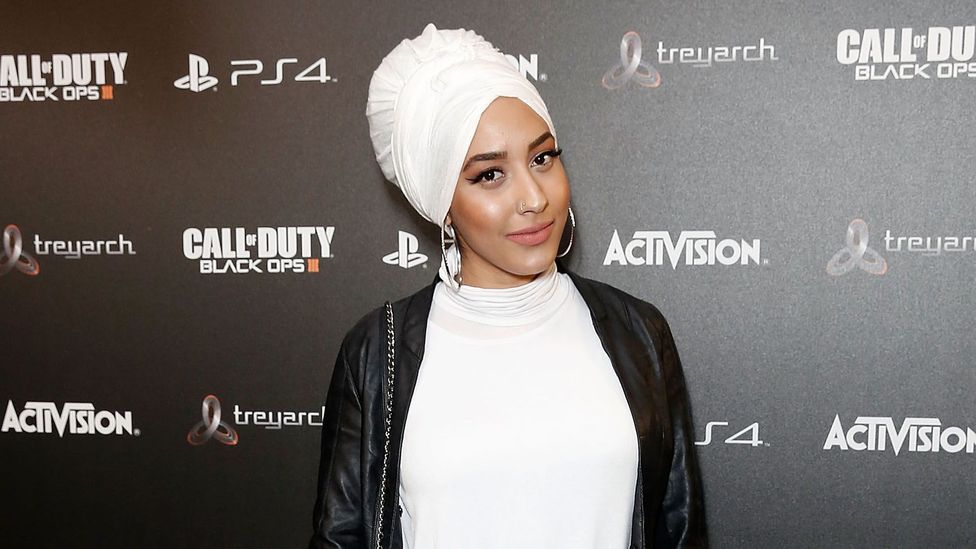 Mariah Idrissi (Credit: Getty Images)
Hijab-wearing women have also become more visible in Western countries where Muslims are a minority. In September, British model Mariah Idrissi became the first woman in a headscarf to star in a commercial for H&M, the world's second- biggest clothing retailer. At this year's London Fashion Week, the three sisters behind Malaysian clothing brand Mimpikita held their first show, arguably getting more attention for the hijabs they wore than the clothing they sent down the runway. Western designers have also shown an interest in fashion for the Muslim woman – in 2014, DKNY launched a Ramadan collection.
Other big Western brands have followed suit — Tommy Hilfiger and Mango have sold Muslim clothing during Ramadan, and Japanese brand Uniqlo collaborated with British designer Hana Tajima for a line of modest fashion, which included hijab and kebaya, a type of traditional dress.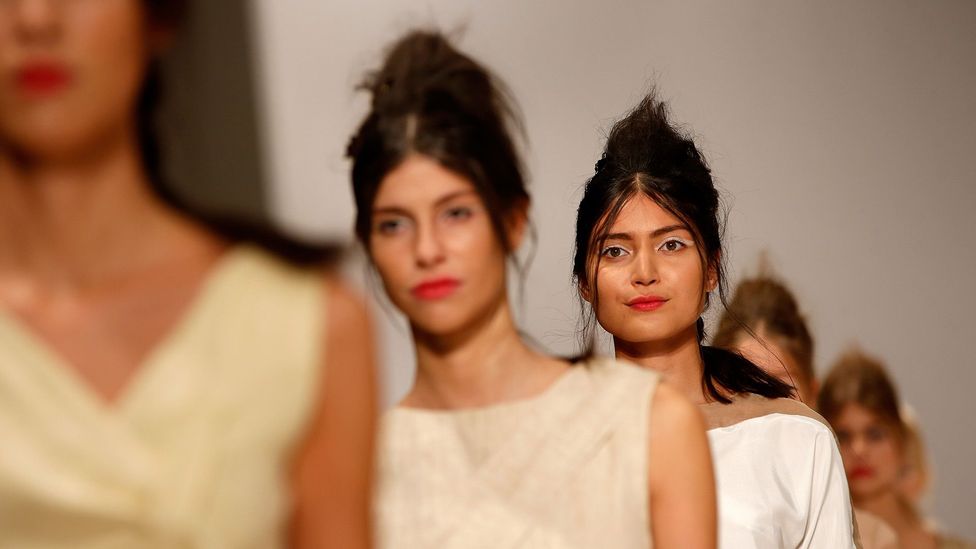 Models walk the runway at the Mimpikita show at London Fashion Week on September 20, 2015 (Credit: Getty Images)
"Everyone wants to have style," Zulfiye Tufa, an Australian blogger and fashion designer, told a panel on Islamic fashion at November's World Islamic Economic Forum. "They might not go for something that's 'in fashion' but they do want to keep up with the trends. It affects how they're perceived, especially in the West."
Malaysian Vivy Yusof, 27, started wearing the headscarf two years ago, after giving birth to her child (a common lifestage when women decide to make the transition.) Unable to find the kind of stylish scarves she wanted, Vivy decided to start designing her own, focusing on top-quality fabrics and contemporary designs to appeal to professional women, and non-Muslims too. She named the brand dUCk after her high school group of friends, and it launched in May 2014.
"It was so hard for me to find an urban brand with an international appeal," Vivy said. "A lot of brands are very mass market. I wanted to create something a bit more elevated, more premium and to show that wearing a scarf can be a celebration."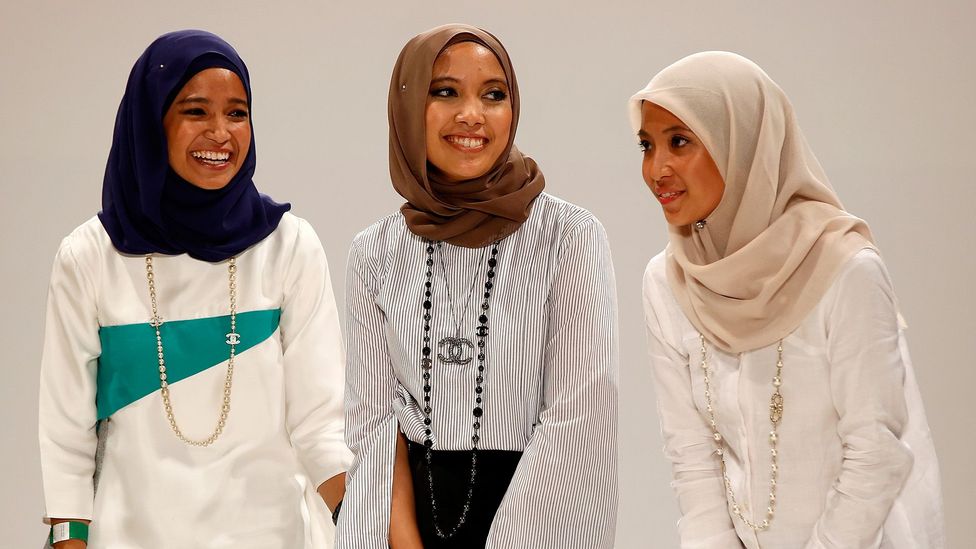 At this year's London Fashion Week, the three sisters behind Malaysian clothing brand Mimpikita held their first show (Credit: Getty Images)
Her latest designs sell out almost as soon as they hit the online store and women queue to buy them whenever they go on sale at bazaars in the Malaysian capital. While Vivy is coy about sales figures, she says the company is already making a profit. Social media is crucial to the firm's advertising — new designs and re-stocks are flagged to the brand's 110,000 Instagram followers while Vivy herself has 356,000 followers.
In Naelofar Hijab's flagship store in Kuala Lumpur, scores of people — older women with partners and children in tow, younger women in skinny jeans and tunics — are browsing though the rails to a soundtrack of Katy Perry.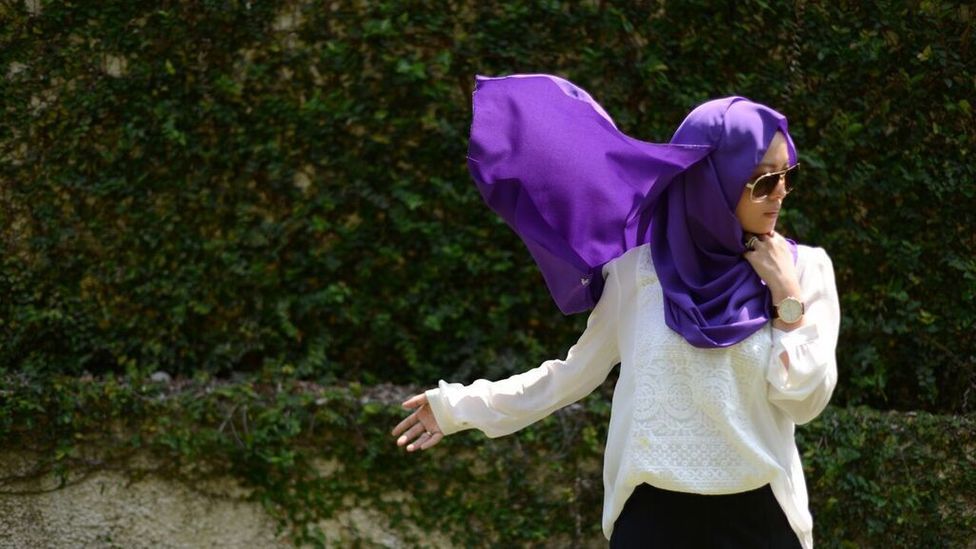 Trend-setter, Vivy Yusof (Credit: Duck Scarves)
Noor Nabila, who doesn't wear a headscarf herself, is now looking beyond Malaysia, Singapore and Brunei and is determined to make Naelofa the world's No. 1 hijab brand.
"When people say it's an untapped market, it's really an untapped market," she said. "Social media really changed it altogether. Nowadays people who wear the hijab are not just from the desert or the village. They can be an icon, be successful and wear the hijab.
To comment on this story or anything else you have seen on BBC Capital, head over to our Facebook page or message us on Twitter.