B
Beijing schoolgirl, Angelina, aged 11, speaks perfect English and Chinese. She plays lacrosse and football and spends her summers at camps in America.
Angelina's parents opted for an all-private education over the Chinese state education system because they were worried about "the pressure-cooker effect."
I would like to send her to America later to study.
"I chose to put my two daughters in a [Chinese] private school because in public schools there is not enough communication between the teachers and the students. And it's too stressful," said Amy Lin, a Taiwanese mother who moved to China six years ago with her husband.
"I would like to send her to America later to study. There are better universities and job opportunities there," Lin added.
Going private
The Lin family is one of many affluent Chinese families turning their backs on traditional Chinese education. A growing number want more from their child's school, an alternative, more Western approach which they believe will help their kids develop their creativity. And they're willing to pay.
Asia-focused brokerage and investment firm, CLSA, estimates the private education market in China is now worth more than rq yuan ($315m). The broker also expects enrolment in international schools, which are all private, to grow 14% annually through 2018. 
The private sector is flourishing: A wide variety of classroom options are available for parents able to pay, from private classes once a week to full-time boarding-school education. Some schools cater for three-year-old kindergarteners all the way through to 18-year-olds, many offering after-school activities and tutoring in English, art or music.
Research published by McKinsey in January 2015 reveals there are now more private kindergartens in China than public ones and at the secondary level, the percentage of private schools in China has risen to 10% from 3% less than a decade ago.
Where pressure starts in kindergarten
Every year, more than nine million students in China sit the same terrifying exam that will determine which university they can attend and ultimately their job and future social status. The state system remains geared almost entirely towards this high pressure end of high-school exam, called the "gaokao".
 The education system today ignores personality development, values and social responsibilities.
Hot-housing starts at a very young age, with many parents scrambling to enrol their children at the best kindergartens. This in turn leads to access to the better elementary and middle schools and then to one of the top-performing high schools, which are allocated the best teachers and resources.
"The education system today ignores personality development, values, and social responsibilities. This is [the] cause of great problems for our country," said Yang Dongping, an education expert at the Beijing Institute of Technology and the dean of the 21st Century Education Research Institute.
"It's very difficult to move mindsets from an exam-orientated education, to one where personality is also accounted for," Yang said.
In response, private classes are springing up across China, not just in the urban hubs, to fill a widening gap between the new middle class' expectations of a good education and what Chinese public schools can offer.
When Marianne Daquet set up Atelier, a private art school in Beijing, she capitalised on this trend, after initially targeted the local expat community.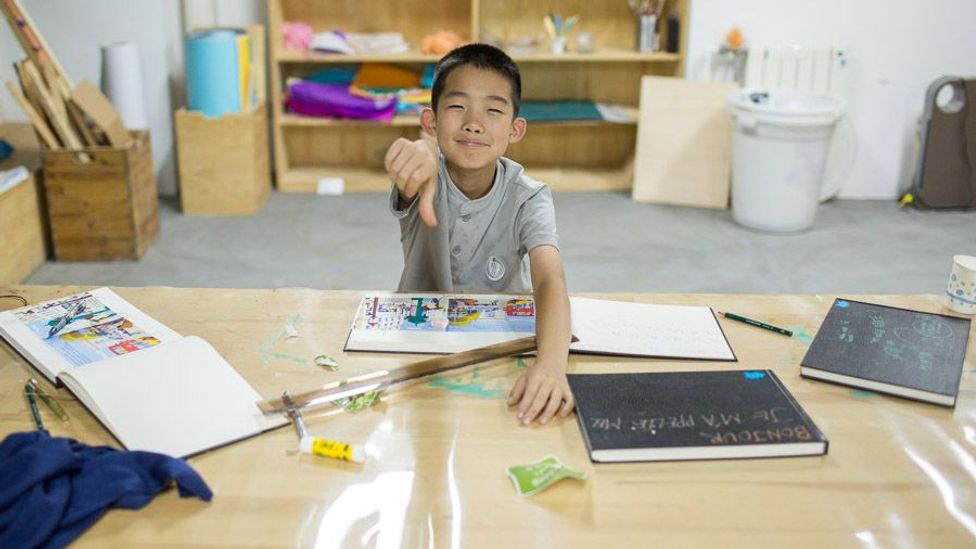 Atelier teaches everything from oil painting to sculpture to predominantly Chinese students aged three to 15. Classes are taught in English or French by foreign teachers. Some of the older teenagers are applying to world famous creative arts institutes such as Central St Martins in London or the Beaux Arts in Paris.
Creative thinking
"Chinese students come to us because we offer courses that develop creativity," Daquet, said. "It's not about results, but providing the children with real experience they can use later in life." Demand for places at Atelier has allowed French-national, Daquet, who arrived in Beijing eight years ago, to open a second school in the Chinese capital. She now has plans to expand into other cities in China.
"The reason I opened my own school was because we knew what was missing for our [own] children," said Kang Xie, who founded a private school in Beijing last year with her husband and another couple. Xie is a trained teacher who studied in the US in the '90s before returning to China and working for an international firm. Aurora Academy International is self-funded and the principal is her uncle, a former director of a prestigious school in Beijing.
The school has a home-grown curriculum centred around the mind and body, children, might learn for instance, how to dismantle and rebuild a bicycle, grow their own vegetables and fruit or depollute a nearby river. Subjects range from ecology to ancient Chinese culture and history.
Asked if she had problems convincing parents to send their children to such a progressive, alternative school, Xie smiled and said: "No. Parents that come to me are already looking for something else. I just happen to meet their needs".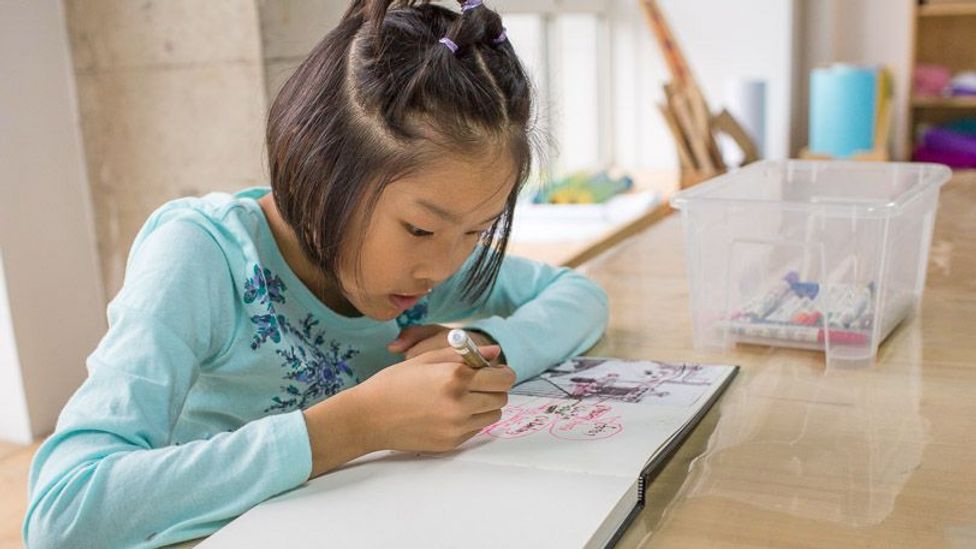 Of course the private education option doesn't come cheap, but ultimately parents are convinced their choice will pay off. A study of Chinese millionaires by media group Hurun, which publishes an annual China rich list, found the wealthy Chinese are prepared to invest 20-25% of their annual spending in their children's education.
The Lin family shells out 180,000 yuan ($28,000) per year for Angelina's tuition and other private schools in Beijing charge double that amount. This compares with a cost of about 10,000 yuan ($1,500) a year per child to enrol in a Chinese state school.
This is because private education in China is not only the gateway to an international curriculum but also offers the tantalising possibility of university overseas later and a well-paid job.
While parents may be taking a different approach, their goals and expectations of their children haven't changed that radically. The majority are still looking for a place for their offspring at a high profile university abroad. Most are aiming for a return on their investment with a place at an Ivy League school in the US or Oxford or Cambridge in the UK.
The number of Chinese studying in the US has increased to more than 274,000 in 2014, from about 60,000 in 2004, according to figures from the Institution for International Education. This means China now accounts for almost a third of international students in the US.
To comment on this story or anything else you have seen on BBC Capital, head over to our Facebook page or message us on Twitter.