Forget the retirement home. Head here.
T
These days most of us can expect our retirement to last for more than a couple of decades. So, with life expectancy on the rise where you choose to spend those twilight years is more important than ever. 
A growing number of pensioners are seeking far-flung destinations. They're lured by hours of sunshine, a slower pace of life, favourable tax rates, and the prospect of a more fulfilling lifestyle where their income goes much further than it does at home. Considered carefully, retiring abroad can deliver all of the above without compromising home comforts or quality healthcare.
From tropical towns in Thailand to coastal comforts in Central America, our guide to the seven best countries to retire has it all.
Panama
Panama, the southernmost country in Central America tops the 2016 global retirement havens listings compiled by International Living, with what the magazine describes as "hands down the best package of retirement benefits in the world". These include discounts for retirees on transport, entertainment, medicine and energy bills.
To receive these wide array of benefits all you need is a Pensionado Visa, for which you need to be over 18 years of age and have a pension of at least $1,000 a month to qualify (both private or social-security payments count). The currency, the Panamanian balboa, is pegged to the dollar, so US retirees shouldn't face shocks from currency swings.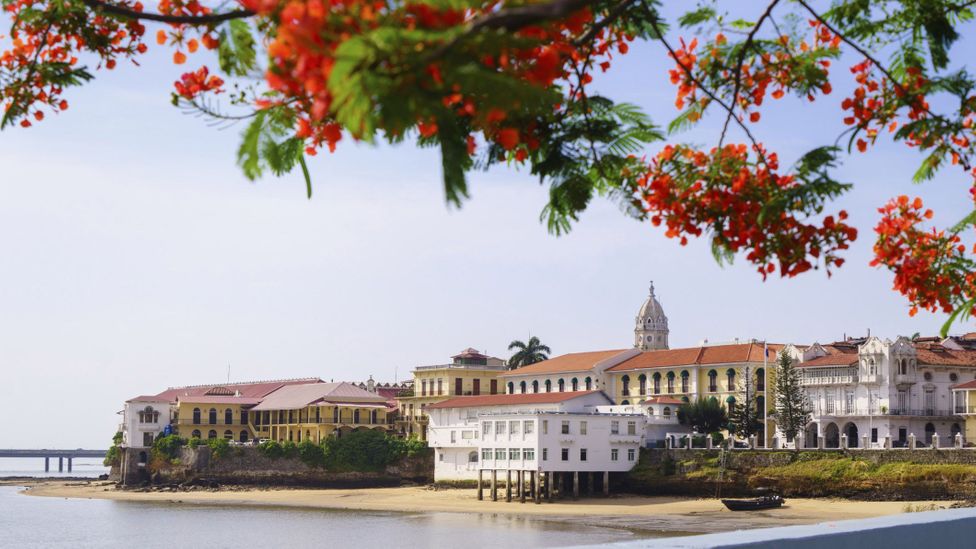 Savings will go a long way here too. Even without these pension benefits, living costs are already low compared to many countries in Europe, North America and Australasia, with a three-course meal for two in a mid-range restaurant in Panama costing $30, according to numbeo.com, a website that tracks the prices of everyday items.
Property prices are also reasonable, with foreigners having the same property rights as Panamanians. Purchasing a three-bedroom property in the popular mountain town of Boquete would cost about $179,000, according to globalpropertyguide.com
Panama has an internationally well-regarded healthcare system, with many doctors trained in the US and Europe. However, retirees should allow at least $200 a month to cover private health insurance.
The biggest downside for many retirees is the country's poor road infrastructure outside of Panama City. But balance that against Panama's affordability, leisure options and proximity to the US — just two-and-a-half hours flight from Miami — and it's easy to see the country's draw.
And compared to some Central American countries, Panama is relatively safe, according to Overseas Security Advisory Council, a body set up by the US Department of State, whose primary aim is to assist private sector in identifying and tracking security threats.
Ecuador
Ecuador ranks second in the 2016 listings, compiled by International Living magazine, on its generous retirement benefits, affordable housing and a great climate. Indeed, for housing and climate, the country tops this year's rankings.
Resting on the equator, the country enjoys 12 hours of daylight every day throughout the year. In addition, the highlands of Ecuador, which include popular expat destinations like Cuenca, Cotacachi, and Vilcabamba, sit several thousand feet above sea level, giving residents a year-round spring-like climate.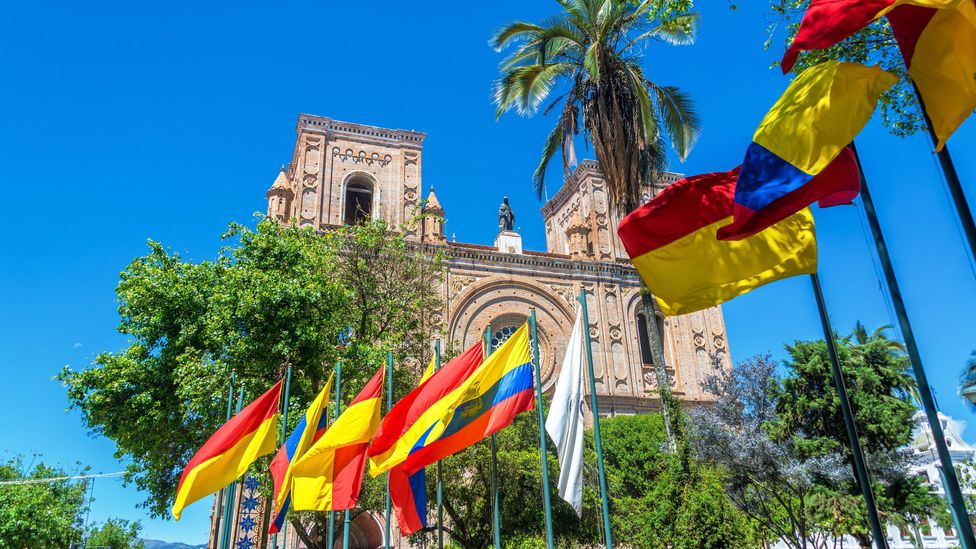 For housing costs, there are few countries that can beat Ecuador. In the popular colonial city of Cuenca, for example, a two-bedroom apartment can be rented for $500 a month or less.
To live here though, retirees will need to learn Spanish, as English is not widely spoken and expats will have to adapt to a limited national road infrastructure.  
But there are plenty of perks. Like Panama, Ecuador offers a wide range of desirable retiree benefits, including half-price public transport for those aged 65 or over and IVA (value-added tax) refunds on many purchases.
The Ecuadorian government also made a recent change to its healthcare system that will likely prove a major pull for expats. Since 2014, foreign retirees in Ecuador have been able to join the country's national health care system, which is managed by the country's Social Security administration, at a cost of about $70 a month. At the same time, age and pre-existing medical condition restrictions were removed. Previously, those older than 60 weren't eligible for membership. Retirees can also opt for private healthcare.
Malaysia
For year-round sunshine and diversity, consider Malaysia, which offers everything from tropical beaches and remote rainforests to the high-rise bustle of capital, Kuala Lumpur.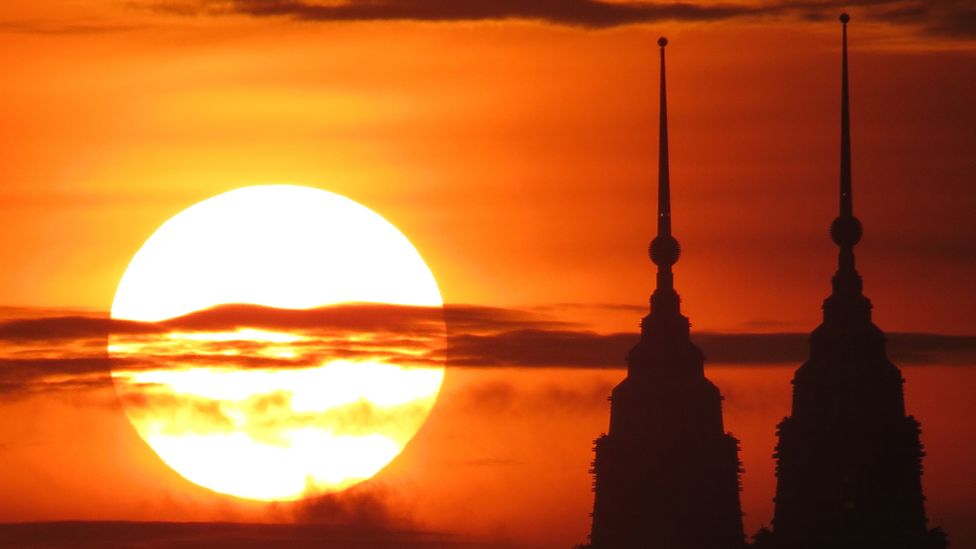 This former British colony is also an inexpensive place to live, with International Living placing it among the cheapest places to live in its global cost of living index. 
Add to this widely-spoken English, low cost of restaurants and direct foreign ownership of property freehold, and it is easy to see the country's appeal for older expats.
The magazine reports that a couple can live comfortably in a spacious luxury apartment for less than $1,000 a month. Xpatulator.com, a website that analyses costs for expats, rates healthcare and accommodation costs in Malaysia as "very low" and at the opposite end of the spectrum to destinations such as Hong Kong or Australia. But be warned, not everything is cheap here: many imported goods, from cars to wine spirits, are often sky- high as a result of local taxes.
Malaysia also ranks as one of the world's top "medical tourism" destinations attracting more than 700,000 healthcare travellers in 2013, according to the Malaysia Healthcare Travel Council.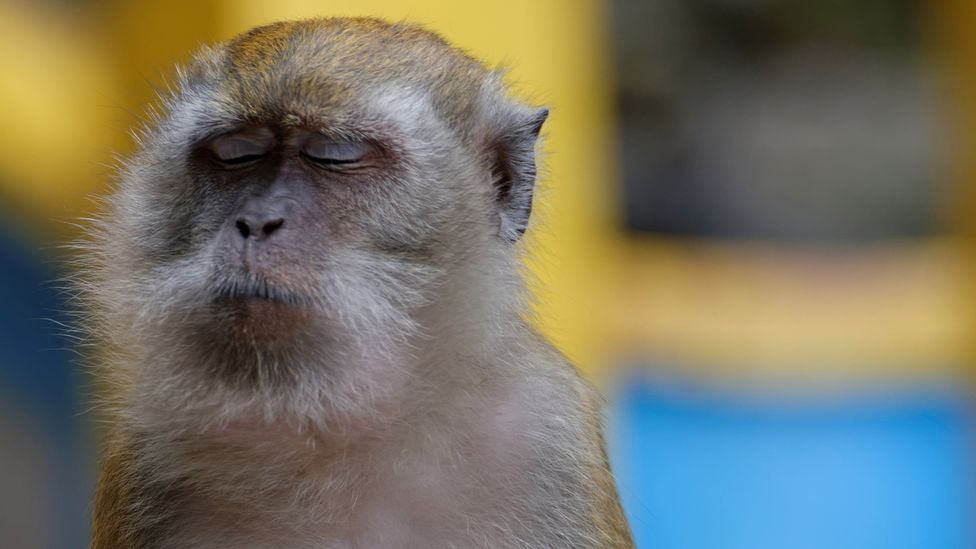 Under the country's second-home program, retiree residency is relatively easy to obtain. The visa lasts for 10 years and extends to your spouse and children. The minimum monthly income requirement is 10,000 Malaysian ringgit (around $2,320). Retirees also typically benefit from pension, or social-security income, which is exempt from Malaysian taxes.
Spain
Spain was one of the biggest victims of the Eurozone debt crisis: its economy plunged into recession in 2008, sending property prices sharply downwards and unemployment spiralling.
But its economy is finally on the mend with growth expected to top 3% in 2015, according to the International Monetary Fund, one of the strongest rates of growth across the Eurozone. Although unemployment remains high, jobs are being created and estate agents are reporting rising demand for property in cities like Barcelona and Madrid. Across the country as a whole, however, agents estimate prices are still around 40% below the peaks reached in 2007, giving retirees the opportunity to potentially snap up a bargain.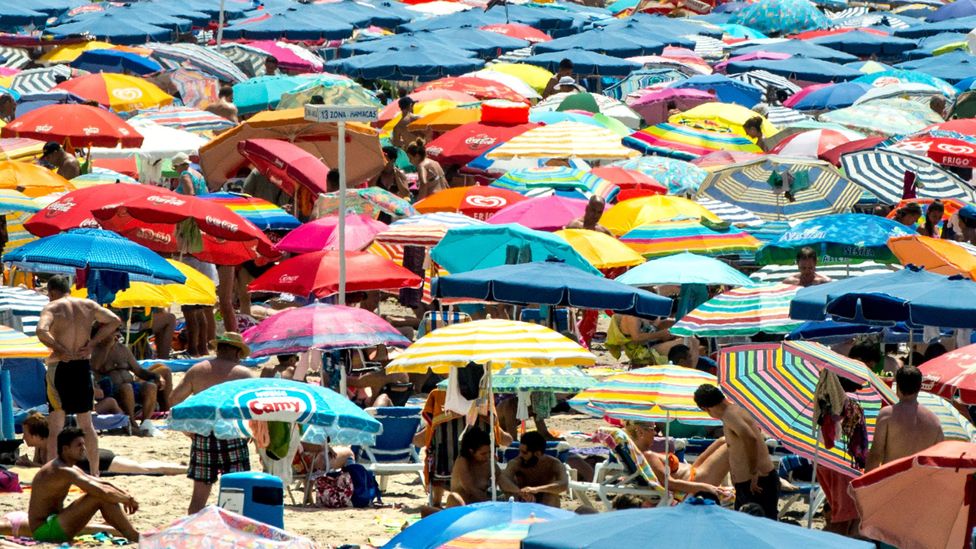 Retirees in Spain enjoy one of the finest climates in Europe, particularly on the Mediterranean coastal region where the weather is characterised by hot sunny summers and mild winters.
Spain also ranks high for its infrastructure according to International Living magazine, with its modern road networks, extensive public transport coverage and widespread high speed internet coverage.
Malta
Among the smallest and most densely-populated countries in the world, Malta covers just 120 sq-miles and boasts a population of 400,000. With English the first language for many on this southern European island, Brits flock here. More than 5,000 UK citizens live on Malta, located just a three-hour flight from London. The abundance of UK shops and supermarkets make it an easy transition from the UK. Aside from the abundant sunshine and an average annual temperature of 18 C or 64 F, an added draw is the "Malta Retirement Plan," which allows EU nationals who take up residency to enjoy an income-tax rate of 15%.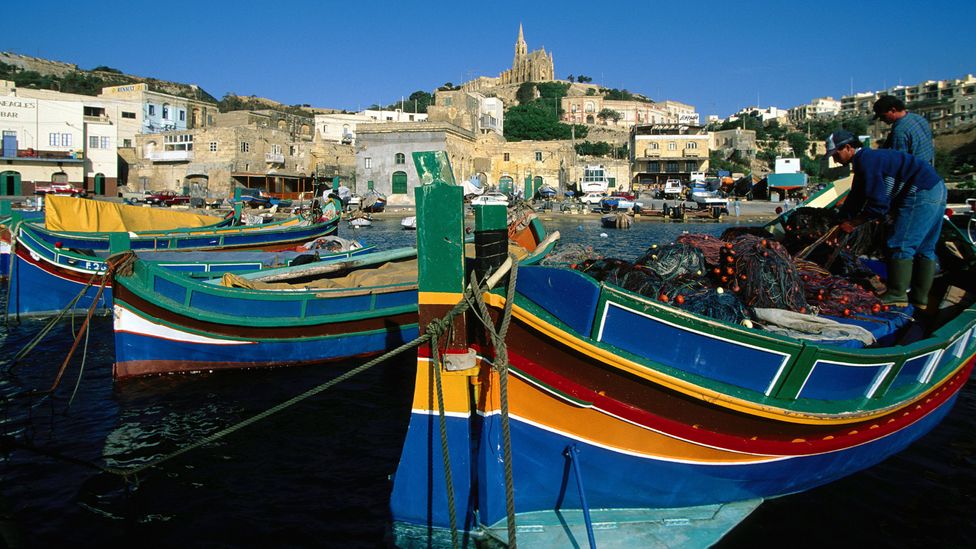 Named after the local word for honey, Malta holds a wider appeal as a retirement destination. The country boasts a first-rate healthcare system (ranked fifth in the world by the World Health Organization) that is free to all citizens, as well as British residents, under a reciprocal healthcare provision with the UK. And cost of living here is reasonable too. According to website numbeo.com, the monthly rent for a three-bedroom apartment in the capital, Valletta, is 990 euros ($1,080) and a three-course meal for two at a mid-range restaurant costs 50 euros ($55).
The downsides? The picturesque Mediterranean island's public transport system fails to match that of many other western countries. Expats also report that imported consumer goods can either be difficult to find or significantly more expensive than back home.
Portugal
From beaches and golf courses, to fishing villages and medieval towns, Portugal offers its own allure. With a well-established expat population, English is also widely spoken.
The capital, Lisbon, is one of the oldest cities in the world and ranks as of one of the world's most liveable, according to the most recent annual study by the Economist Intelligence Unit.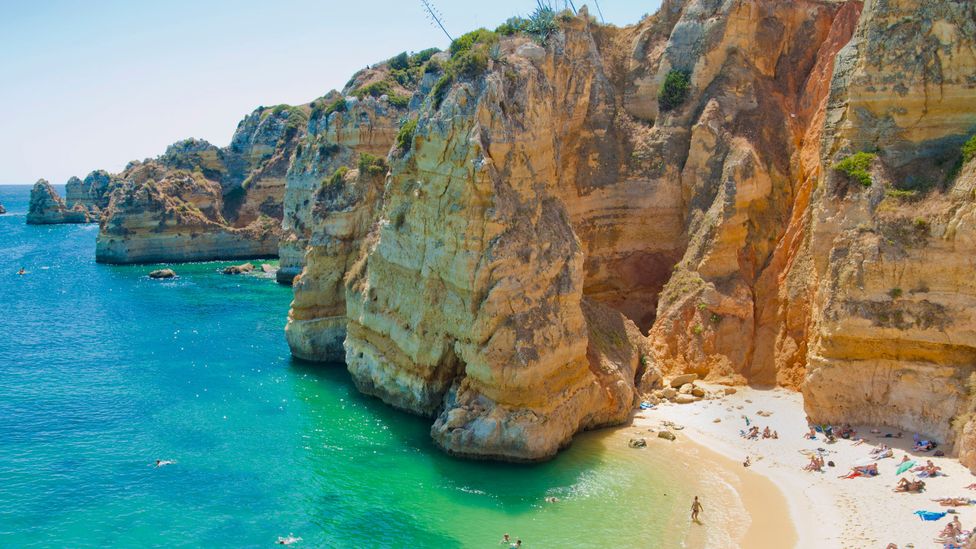 The top destination in the country for retirees, however, remains the Algarve coastline, which hugs the Atlantic Ocean and promises azure waters, lots of sunshine and temperatures averaging from 12C (54F) in January to 24C (74F) in July.
But if you are in search of warm, dry winters you are likely to be disappointed. While the country benefits from a temperate Mediterranean climate, winter in Portugal's coastal resorts tend to be much wetter than in neighbouring Spain.
Still, wherever retirees choose to settle, Portugal offers beneficial tax regimes. Under the country's non-habitual resident's scheme, foreign-sourced pension income can be exempt from income tax for a period of up to a decade.
Property prices are also reasonable beyond the country's luxury resort towns, such as Quinta do Lago or Vilamoura. Average monthly rents for a 350-sq-metre villa in the Algarve are around 1,635 euros ($1,790), according to website globalpropertyguide.com.
Thailand
Known as the "The Land of Smiles", Thailand offers expats retiring here plenty to smile about — a low cost of living, tropical clime, culture that respects older people plus no tax on retiree income from abroad.
International Living magazine ranked the country as one of the cheapest in its cost of living index, buoyed by competitive property prices. Eating out remains reasonable with a typical Pad Thai lunch available from just $1.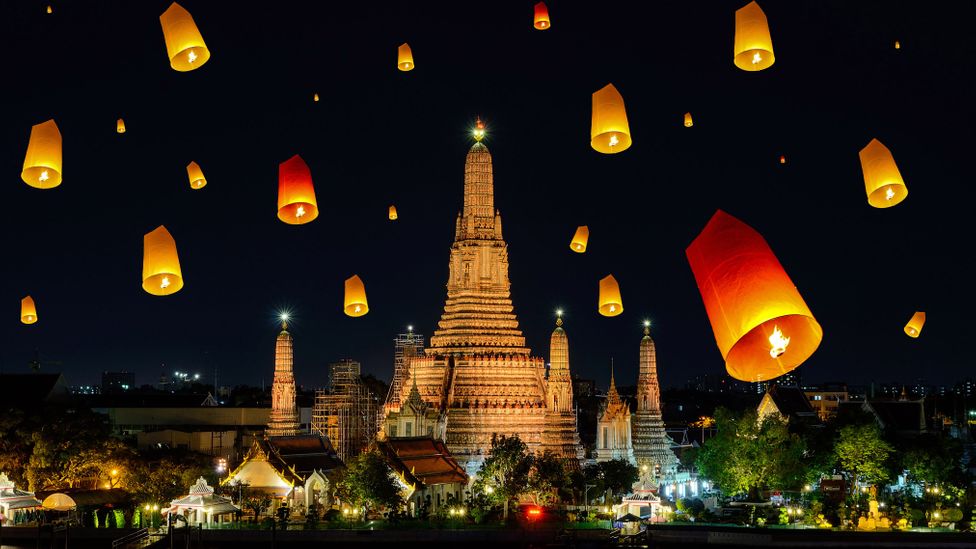 As well, the country's retirement visa, which is renewable annually, is available to all retirees with monthly pensions of 65,000 Thai baht ($1,800) or to pensioners depositing 800,000 baht ($22,125) in a Thai bank account.
While the UK Foreign and Commonwealth Office rates many private hospitals in Thailand equivalent to western standards, it says standards at local hospitals can vary. Retirees should therefore budget to pay for local health insurance.
To comment on this story or anything else you have seen on BBC Capital, head over to our Facebook page or message us on Twitter.