Homestay sites are a hugely popular way to make some extra cash. But it can quickly become a nightmare if you don't protect yourself.
C
Cary Carbonaro used to rent out her Florida home on Airbnb for a couple of weekends every year to earn a little extra cash. But after her experience in 2015, she'll never do it again.
"My house policy said 'no pets,' and they came with three dogs — my neighbour called me," said Carbonaro, a certified financial planner and author who lives in both New York and Florida. "My husband is highly allergic."
In some areas, once a tenant has stayed for a certain amount of time... they are granted tenant's rights
Carbonaro called the tenants and Airbnb, but she was unable to get the dogs removed from her home. When her guests departed two days later, they left rubbish everywhere, they had broken various items and there was dog hair on every surface. Carbonaro had to hire an industrial cleaning service to clean the pet hair so her husband could be in the house, and she estimates that she spent nearly $800 fixing the damage.
Nick Shapiro, a spokesperson at Airbnb said that experiences like this aren't common. "More than 80 million people have had safe, positive experiences on Airbnb and negative incidents are extremely rare," he said. "At the end of the day, we obviously can't eliminate all the risk in traveling, but we work very hard to ensure that hosts and guests have the ability to make the most informed decisions they can."
As unfortunate as Carbonaro's experience was, some hosts on homeshare and homestay sites have seen far worse. Some have been evicted for renting out their apartments because they breached their lease agreements. Others have had their homes destroyed by wild parties, valuable heirlooms stolen or even found their property being used for illegal businesses.
Even with some negative stories out there, Airbnb has more than 600,000 hosts in more than 34,000 cities worldwide. There are still plenty of people happy to take the plunge and making a lot of money from their property.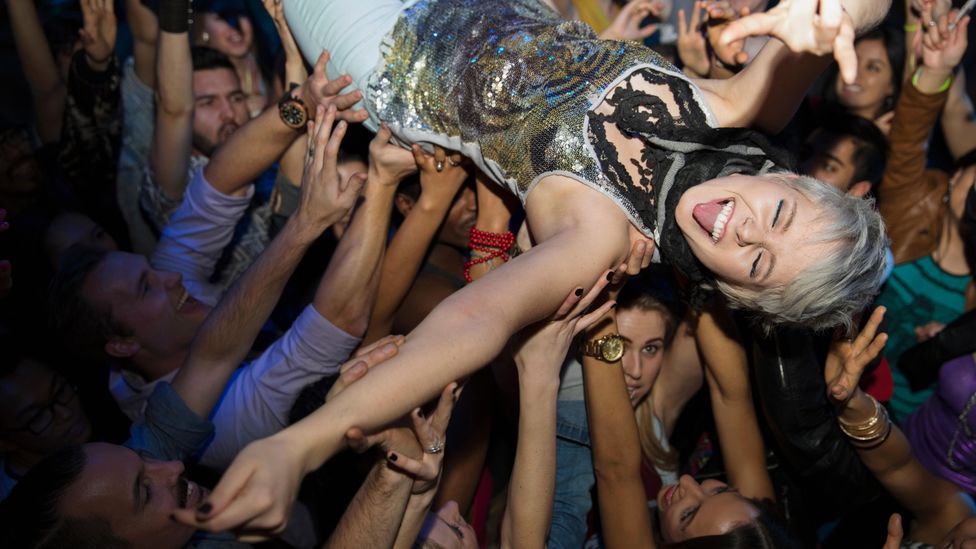 Living room crowdsurfer (Credit: Alamy)
Before you list your spare room or house on a home-sharing site, here's what you should know:
What it will take: You'll need an appetite for risk, because you're inviting strangers into your space. And even if you're present and being careful, bad things can happen. You'll need good insurance, a strong safe for your valuables and the ability to take on the extra work involved in preparing your property for guests, who might not behave in a manner you find appealing.
"This is the sharing economy," said Galen Hayes, president of Hayes Insurance Agency in California, which means "if you're not using your bedroom, rent it out to somebody." He warned the problem with this is that people can "tend to be creepy and a little on the dishonest side."
How long you need to prepare: You can list a property or room on a site quickly and easily, but allow enough time beforehand to cover your bases. Call your homeowners or renters insurance firm and see if your policy covers you during a short-term rental, and if it doesn't, ask if you can purchase additional coverage. Some vacation rental sites offer host protection coverage, but reports vary on its effectiveness.
"Airbnb's Host Guarantee provides protection for up to £600,000 [$1 million] in damages — but this excludes cover for cash, pets, personal liability, shared or common areas while providing limited cover for valuables, collectibles and artworks," said Ben Wilson, home insurance expert at UK site GoCompare.com. "Airbnb makes it clear that home-hosts shouldn't consider its Host Guarantee as a replacement or stand-in for homeowners' or renters' insurance."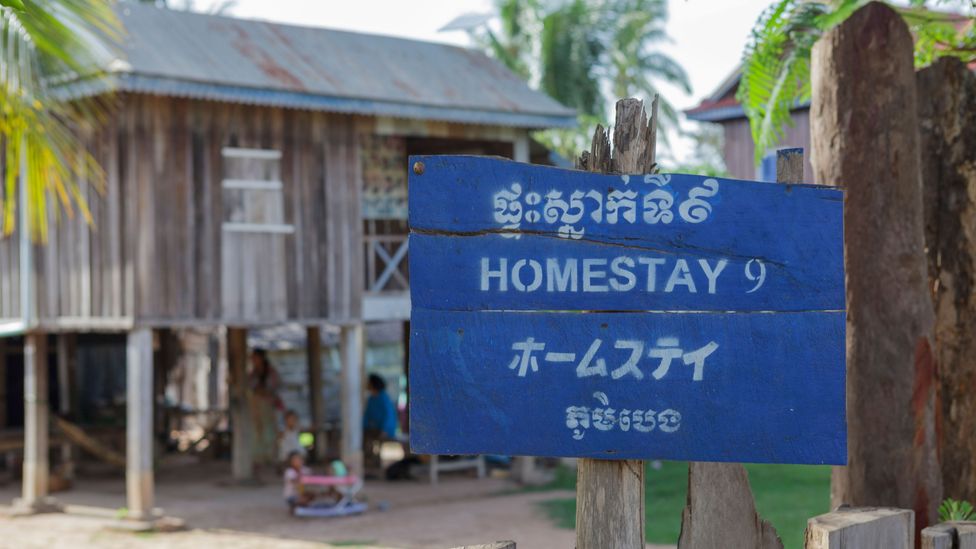 A home away from home. (Credit: Alamy)
Your insurer might tell you that you need to purchase a business or commercial insurance policy, but you may also be able to find what you need from your hosting company or a third party. Vacation rental site HomeAway, for instance, partners with an insurance company to offer Assure insurance, which acts like a commercial policy. And in the UK, Belong Safe just launched a new pay-per-day household insurance policy "for the sharing economy."
Also consider securing a space for your valuables, such as a locked closet or safe, or even an off-site storage space.
Do it now: Understand the time commitment. If you plan to rent the odd weekend here and there, hosting isn't a huge time suck. But if you intend to try to make a steady side income, be prepared. "It's a huge amount of work to be competitive," said Henry Parry-Okedon, co-founder of InvitedHome.com, a vacation rental site. From managing inquiries and guest screening to handling questions and maintenance issues, there's plenty to keep you busy. And if you don't do it well, your guests' reviews will reflect that and impact future bookings.
Know your local restrictions. Are you renting? Make sure your landlord allows you to sub-let. Do you belong to a neighbourhood association, a common US arrangement in which a group of residents or property owners share a set of rules for a neighbourhood? Make sure they allow short-term rentals. Have you checked into your city's ordinances? In San Francisco, short-term rental operators must be certified as a business and pay a 14% tax on short-term stays. Violating the terms of your housing agreements can have consequences ranging from fines to eviction.
It's a huge amount of work to be competitive
It's also worth noting that in some areas, once a tenant has stayed for a certain amount of time, sometimes as little as 30 consecutive days, they are granted tenant's rights — and can be extremely difficult to evict. One case made headlines after a woman had to take legal action to evict two Airbnb guests who were squatting in her apartment and wouldn't leave.
Investigate your guests. To the extent that you can, look into the people who will be staying in your home. Read their profiles and check for positive reviews. Google them and confirm they exist in real life. Be wary of guests who are uncommunicative or pushy early on, asking for exceptions to your house rules or being vague about the details of their stay, such as the number of guests or the reason they're visiting.
"Hosts should make sure to look at the reviews on the potential guest left by previous hosts to see if the guest exhibits the behavior you would like in your home," Shapiro said. "Hosts should also use the secure messaging system to get to the know the potential guest beforehand and they should review their profile."
We thoroughly vetted potential guests
Consider imposing your own guest restrictions. "We thoroughly vetted potential guests," said Leo Biy, an Airbnb host in Massachusetts in the US. "We would not rent to anyone under 30. We would not rent to anyone without reviews. We also set a high per-night cost. I believe that when people pay more, they are much less likely to trash your place, or steal something. So our cost per night is $275 average, whereas you can rent a similar place nearby for $150 to $175."
Stop your post arriving at your property. Go in to a post office and request that they hold mail delivery while you're away — or ask a neighbour to collect it — to keep financial and other information out of harm's way.
Install an electronic lock. An electronic lock removes keys — and the ability for guests to take them — from the equation. "Once a customer tried to sneak in an extra guest, to whom they gave the key," said Bill Seavey, an Airbnb host in California. "We never got the key back and charged the reserving customer $25 to change the lock. She went ballistic on the review. Now we have an electronic lock."
Do it smarter: Trust your gut. "My wife and I have a policy that if we get a weird feeling or something doesn't seem quite right upon meeting the guest for the first time, we will pay for a room in a local hotel and take the loss," said Aaron Hatch, an Airbnb host in California. "Luckily, we have never had to put someone up in a hotel."
To comment on this story or anything else you have seen on BBC Capital, please head over to our Facebook page or message us on Twitter.