Once considered career suicide, sabbaticals are now not only accepted – but encouraged – by some employers. Here's how to take one and still get ahead.
W
When Winston Chen told his friends that he had quit his job as chief technology officer at a software company to move to a small island in Arctic Norway with his family for a year, few people called him crazy.
Instead, most people simply replied: "I wish I had the guts to do that."
You have to create the urgency for living the life you want.
While many people dream of taking time off mid-career, few actually do it. But the number of people taking lengthy sabbaticals later in life is increasing, according to experts. That's in part due to companies becoming more open to the idea and the higher rate at which people are changing jobs. And depending on how you play your cards, you can return with a better job than when you left.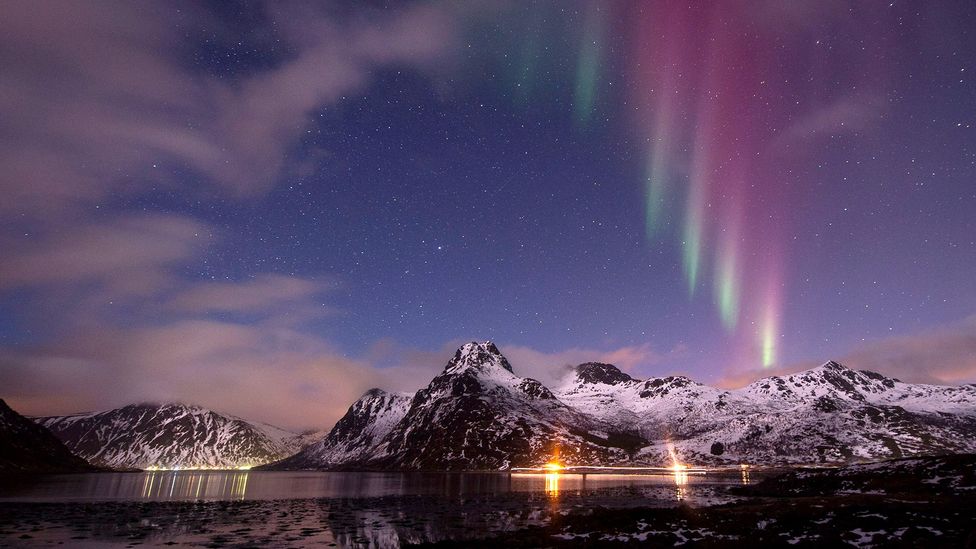 Inspired by a TED talk, Winston Chen quit his job and moved to a small town in Arctic Norway. The move led to a new career (Credit: Getty Images)
Time for a change
For Chen, who had been with the same company for a decade when he quit in 2011, it was time for a change, he said. His original plan was to find a new job, but the idea of taking time off — inspired by a TED talk — got him seriously thinking about a sabbatical.  At first, he said he was concerned that time away from the industry might hurt his career.
"That's the main reason that keeps people from doing this, and I was no different," he said in an email. "But you have to create the urgency for living the life you want."
After quitting, Chen did look for another job — until a family friend mentioned that a small island in Arctic Norway was looking for a teacher. Chen's wife, who was born in Norway, wanted to go back to work after being at home with their kids for five years. "She called and basically got the job," said Chen. "So, very quickly, we decided that was it."
Increasingly popular
Paul Payne, managing director of UK-based rail and construction recruitment firm OneWay, is one of a growing number of professionals in the recruiting field who have seen a number of clients opting for a gap year or sabbatical midway through their careers.
More and more [companies] are offering sabbaticals as a retention tool.
"It's an interesting idea, particularly when firms are looking to hire and, crucially, retain millennial talent who tend to get itchy feet quicker than their predecessors," he said in an email. "While it's not for every business, more and more are offering sabbaticals as a retention tool by giving their employees paid leave to travel, volunteer or simply to take time off to recharge their batteries."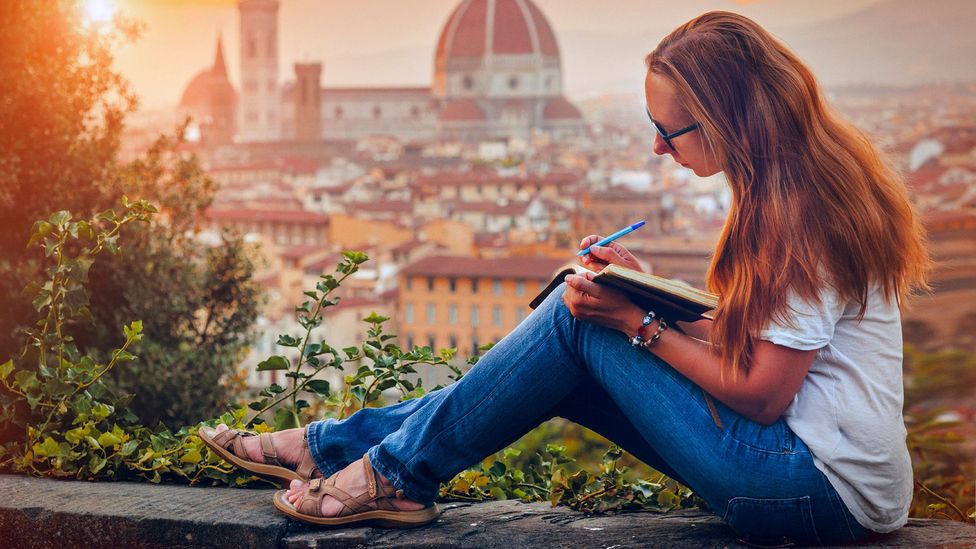 Some employers aren't sold on the benefits of a sabbatical – you may be forced to choose between the two (Credit: iStock)
Slacker label?
Explaining a year off on your CV doesn't have to be a bad thing, said Payne. "Taking the time off can highlight to an organisation that you want to further your skill set and try new experiences," he said. "It could also mean that you'll come back from your break with a different perspective, which is likely to aid your job performance."
Taking the time off can [show] that you want to further your skill set and try new experiences.
Of the 500 people interviewed for Reboot Your Life — a 2011 book which offers practical advice  on career breaks — not one person regretted the decision to take a break (which lasted anywhere from one month to two years), according to Jaye Smith, co-founding partner of New York-based career consultancy Reboot Partners, LLC, and co-author of the book.
"Everyone reported that their careers were enhanced as they were enhanced in their attitudes and work ethic," she said in an email.
Try something new
If you're thinking of taking a mid-career break that boosts your outlook and skills, consider going abroad, where you could try undertaking informal paid work or volunteering, either of which could give you a fresh perspective on things upon your return, according to Payne. The experience could also improve your basic competencies.
Be ready to let a job go if an employer is not at all open to the gap option.
"Who knows what you could learn from working alongside professionals who've been developed and trained in a different way to you," he said. "In more general terms, taking this sort of break also allows you to develop life experience, which can contribute to building better 'soft' skills like communication and people management." Plus, volunteer work can give your more insight into how to solve problems differently. By nature, volunteers have to buy in to what they are doing and work with limited or no resources.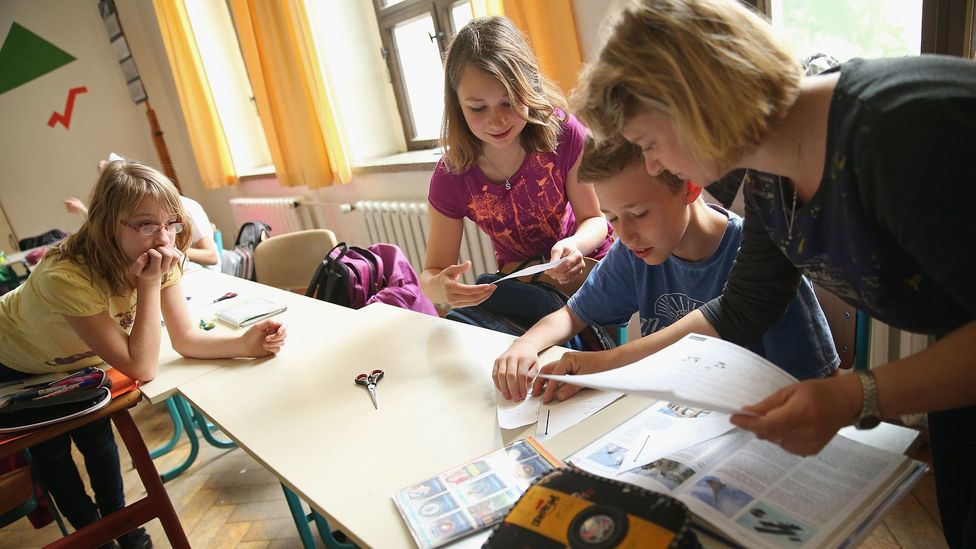 Volunteering could make you a better problem solver and give you a fresh perspective (Credit: Getty Images)
Always a risk
Of course, not all employers will be open to the idea of a gap year – but there are ways to make it more appealing to them, according to Holly Bull, president of Princeton, New Jersey-based gap year consultancy Center for Interim Programs, LLC. "Lay out what [you have] in mind to an employer and see how much time away they might agree to if there is a clear commitment to return to the job," she said in an email. "Enrol the employer by outlining the benefits of taking this kind of time; most people are reinvigorated by gap time and return with more to offer in their jobs."
Bull recommends being very clear about what is most important, and only then going to your employer with your intent and requests. "See what happens," she said. "I think one has to be ready to let a job go if an employer is not at all open to the gap option."
But don't be surprised if there is pushback about the idea. "Many employers are not so keen to see someone take off for a year because of the need for business continuity and consistency," said Reboot Partners' Smith. Have a plan showing how they could cover you in your absence. One of Smith's clients pointed out to their manager how much money they could save in the budget for that year by not having to pay their salary, yet not sacrificing the investment they had made in training them over the years. "It was a win-win for the company and the employee taking the break," said Smith.
Time to move on
The year off may prove the stepping stone to your next job.  "I think it's really important people ask the question about whether their work is fulfilling. If it's not, it may be scary to make a change, but it's invariably better to risk it to find something that really does light them up," said Bull. "Gap options provide landing pads and a way to test the waters without making a full commitment to another job."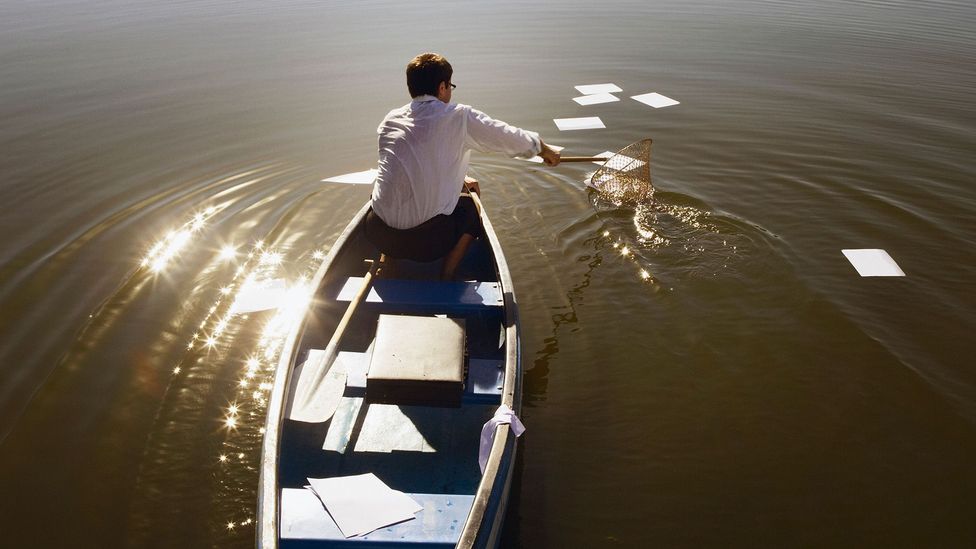 Taking a year off from your job could lead to a new career (Credit: Alamy)
For some people, it can be as short as a few weeks to learn if something suits them or not. For Bull, it took a month of aquaculture research to realise that she didn't have the patience for that kind of methodical work.
Unexpected results
In Chen's case, he developed an app just "for fun" during his time away. But it became his new career — and the precursor to voice-based mobile app company, Voice Dream — when he returned to Boston a year later.
"It's not necessary to think of being away as a way to start a business or go to a new career," he said. "The point is: What would you do if, for a while, you don't have to think about making money?"
To comment on this story or anything else you have seen on BBC Capital, please head over to our Facebook page or message us on Twitter.