When Bill Berutti became a senior executive at BMC Software two years ago, he had a nearly immediate realisation: his new company was neck deep in quicksand.
The IT and cloud-based data company, which has been valued north of $6b, spent most of its resources in a singular way, Berutti recalled. Everything every employee did seemed to be in reaction to customer feedback. That one stream of data was all that mattered.
It's easy to get overwhelmed and not look at anything else.
Sure, keeping customers happy is a good thing, but everyone at the company was bogged down reacting to just a single source of information. Imagine it this way: If you spent most of your effort only reacting to tweets or Facebook comments, how much would you really accomplish?
"That strategy does not put you in a position to win new customers or innovate," Berutti said.
One of the first things Berutti did upon becoming top boss was switch 40% of the company's research and development budget away from dealing with customer feedback and into innovation and product development. Soon, he said, BMC was adding features and delivering new products far quicker – instead of just putting out daily fires.
"It's easy to get overwhelmed and not look at anything else except sources of input from current customers," Berutti said. "But you have to be thinking about going in new directions."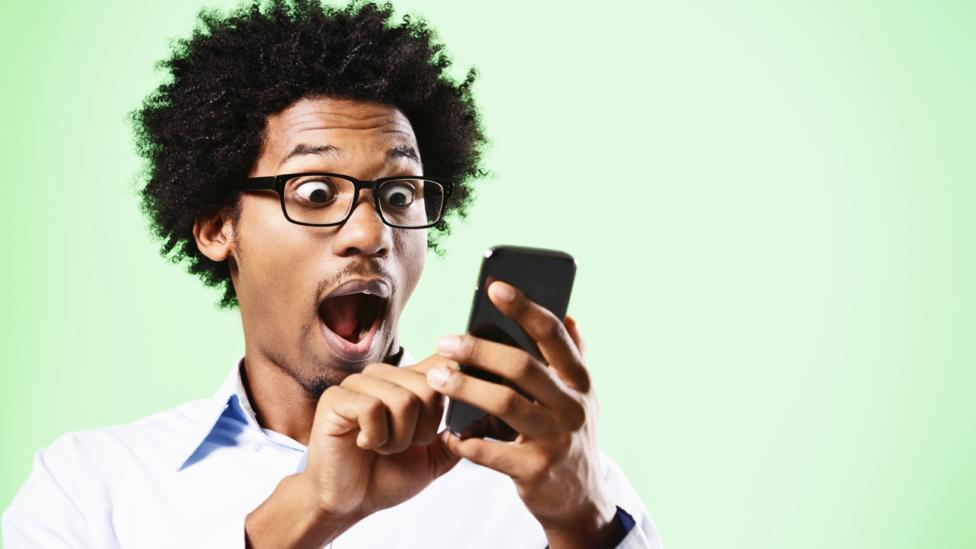 Don't be overtaken by a social media feedback onslaught. (Credit: iStock)
Yes, you're reading this right: ignoring your customers can actually be a good thing. That's especially true now, when managers are flooded with constant streams of Twitter comments, Amazon reviews and email feedback. The good news: there's a way to shut the firehose of feedback off.
You might be the problem
First, consider the problem might actually be you. People who have difficulty making decisions under stress are agreeable types, said Shirish Srivastava, associate professor of operations management and information technology at HEC Paris.
Give an agreeable manager a new stream of data about employee feedback and they're most likely, on a whim, to turn an entire company in a new direction.
With 24 hours in the news cycle and tweets and texts and everything else, you could do nothing else.
If you're one of those people who constantly changes course based on customer feedback, it's time to learn how to shut it off — even if that means taking a class in how to say no. "You can definitely be trained on how to sift through all this information and how to make decisions with or without it," he said.
That's what Noreen Beaman has learned to do in her job as CEO of Brinker Capital, an investment firm with $17.5b in assets under management. Customers have a direct line to management, thanks to Twitter, email and online comments. Beaman could easily spend all day monitoring her company's social networking sites or fluctuations in customer happiness.
"With 24 hours in the news cycle and tweets and texts and everything else, you could do nothing else," Beaman said. "You can feel paralysed."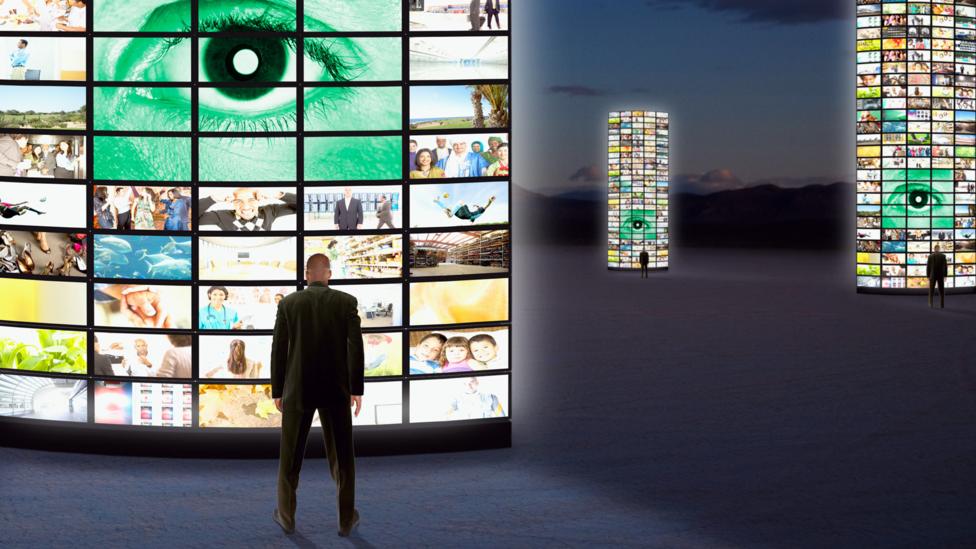 Deciding what information really matters can be harder than it seems. (Credit: Alamy)
To avoid feeling stuck in that revolving door of information, she delegates streams of information. She has people on her team who read blogs, monitor Twitter, and collect what customers are telling the front-line employees. And she's cautious about how much stock and time she puts into the information she gives to the people who report to her.
"I don't want to be part of the problem," Beaman said.
Don't be a social media slave
Yuchun Lee learned to handle the flood of customer feedback the hard way.
When he was CEO of Unica, he was in charge during a growth spurt that saw sales double from year to year. The most stressful moment: when sales rose from $10m to $20m in 2002. Sounds like a boss's dream, but Lee suddenly found himself buried by the work. His executives and board went on a retreat to figure out what to do next.
"I came back, looked at my desk, and realised 80% of what was on it was something the CEO shouldn't be dealing with anymore," Yuchun recalled. "After that, every year we had a retreat, I came back and had the same realisation."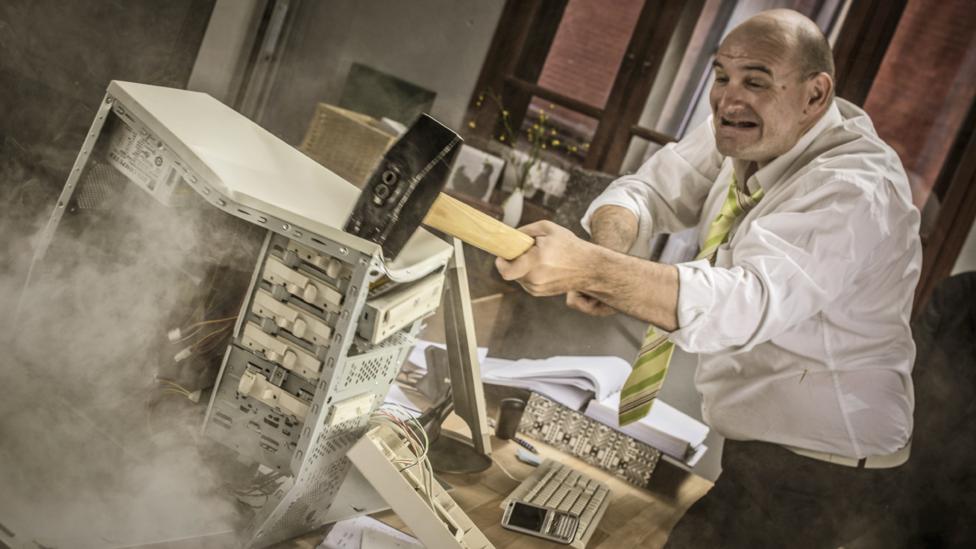 The amount of information coming at people is anger-inducing. (Credit: iStock)
Now, Lee is CEO of Clarabridge, a Virginia-based firm that provides customer service and support to other companies. Clarabridge monitors 22 sources of feedback – including text, phone calls, emails, online reviews, and others – funnelling 3.5m pieces of information a year to clients.
When there's a sudden hit to credibility, there ought to be someone who can jump on that feedback right away.
That level of feedback can be incredibly overwhelming, Lee admitted. But he discovered a secret to keep on top of delegating. Pick someone on staff who's good at sifting through the data and then have them oversee a system that looks out for key trends and anything that need to be handled immediately.
In practice, it works simply. Restaurant managers, for instance, generally shouldn't be worried about day-to-day changes in the percentages of customers who are satisfied and instead they should concentrate on long-term numbers. But when there's a sudden hit to credibility, there ought to be someone who can jump on that feedback right away.
Lee's company tries to send restaurant managers an alert within 10 minutes when someone posts a negative review to Twitter.
"Maybe that manager can find the person who tweeted that out and give them a free dessert," Lee said. "Sometimes those immediate reactions can lead to the person putting up a second, more favourable tweet."
So, sure, the customer comes first. But that doesn't always mean jumping on every word, especially at the cost of progress.
To comment on this story or anything else you have seen on BBC Capital, please head over to our Facebook page or message us on Twitter.