It's a homeowner's worst fear: 'It's a nightmare that no new contractor will take on'. When doing up a house goes south, this is what you need to know.
W
When Felicite Moorman first saw the 200-year-old home she ended up buying, it was in rough shape. "I could see to the ceiling of the third floor from the first floor," said Moorman, 42, who lives in Pennsylvania in the US. "But oh, the bones!"
She hired a contractor to outline a plan for and carry out a historic renovation of the property. That's where things went very wrong.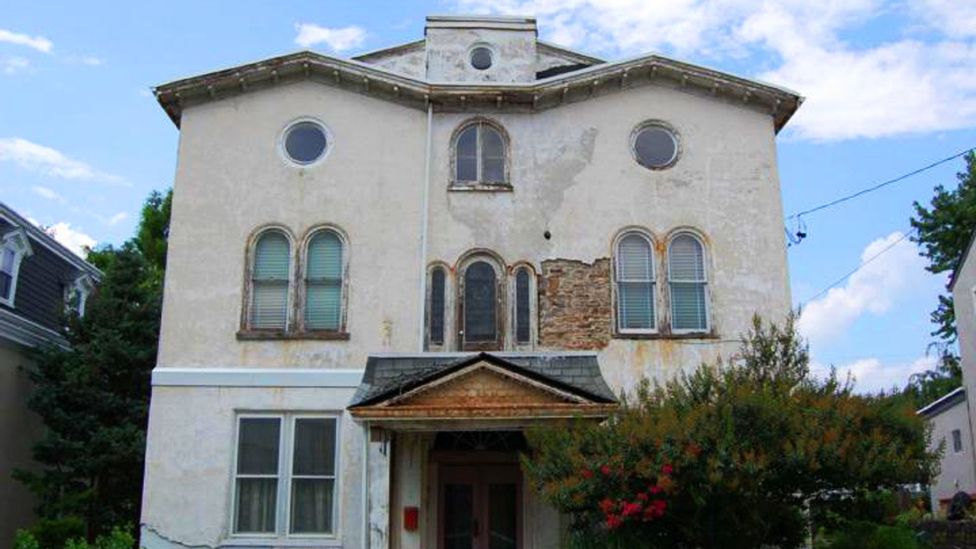 The exterior of the 200-year-old house wasn't the only thing that needed a remodel when Felicite Moorman bought it. (Credit: Felicite Moorman)
"He started to flake — first a little, and then catastrophically," Moorman said. "First his team would show up without him. Then his team wouldn't show up at all."
The renovation ran so far over schedule that Moorman and her family eventually had to move into the house during the building work, creating a makeshift living space on the third floor.
Every single job he started is incomplete or had to be redone.
"Every day two adults, three kids and two dogs were locked in a tiny room awaiting a team that stopped showing up," Moorman said. "Every single job he started is incomplete or had to be redone. It's a nightmare that no new contractor will take on, because they can't imagine what lies in wait."
When a renovation goes well, it's a happy investment. When it goes badly, it can be a living nightmare. In the US, 85% of Americans consider remodelling their home to be stressful, according to a survey by Harris Interactive on behalf of Bolster, a contractor matching site. And almost one in five people who were unhappy with their most recent remodelling project held back final payments from a contractor because of it.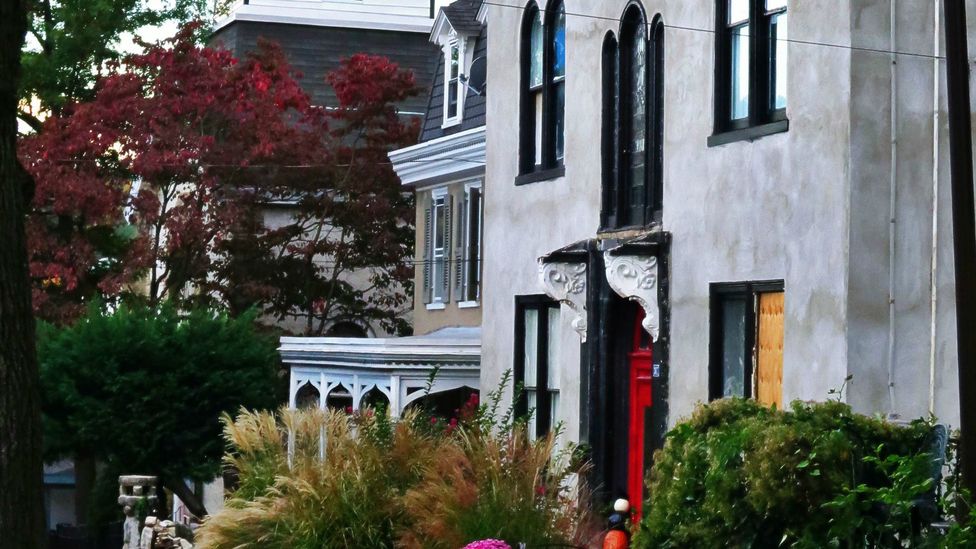 The exterior of the historic home is now is improved, but inside there's still more work to be done. (Credit: Felicite Moorman)
In the UK, nearly half of all home improvement projects encounter problems, according to a survey by consumer organisation Which? But three out of 10 people aren't comfortable complaining to workers when issues arise.
Jody Costello spent more than three years slogging through a shoddy home renovation in California after her contractor failed to follow plans and built an addition 18 inches taller than the zoning limits in her area, among other things. Her experience led her to create the website ContractorsFromHell.com, where she offers advice and a boot camp for people who want to renovate their homes.
"All in all, remodelling is a risk, but if you want to have peace of mind, you've got to be prepared for the fact that problems do occur," Costello said. "Knowing how to control them is important."
Here's what to do when your renovation goes off the rails.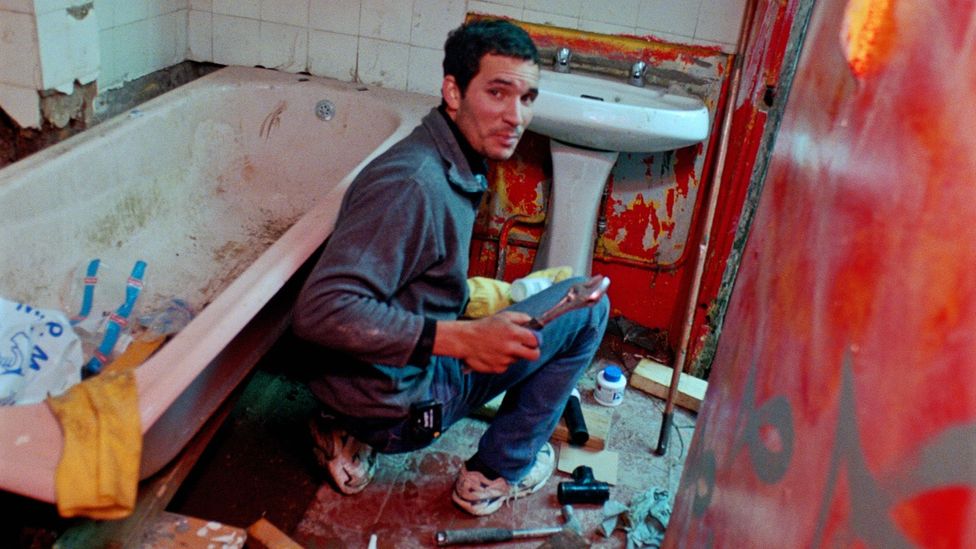 Check in regularly and monitor renovation work. (Credit: Alamy)
What it will take: You'll need courage and dogged perseverance, because a contractor or builder doing sloppy work isn't going to make it easy for you to fix the problem. You'll also need to be organised and keep a record of the work, including having a good camera for taking photos of the mess along the way.
A contractor or builder doing sloppy work isn't going to make it easy for you to fix the problem.
How long you need to prepare: No one anticipates that their home renovation will go dreadfully wrong. The best preparation is to thoroughly vet your contractor or builder before work even starts. Get three references from previous customers who aren't friends or family, and ask if you can walk through a recent project. Ask to speak to an architect he's worked with, and talk to that person. Search license databases to make sure the contractor doesn't have any infractions or lawsuits pending, if that information is available.
"It's such an investment in time and money and pain, it's really worth spending some time up front trying to figure out the right fit for you," said Patrick Lee, president and owner of Shorecrest Construction in Florida in the US.  
Do it now:  If things start to go wrong, talk to your contractor or builder. Tell the project boss you want to meet to discuss the project. Having a very open, firm dialog with that person is critical, not only at the start of the renovation, but throughout the work, and especially if things go wrong.
If you just walk in and fire them, you've absolved them of having to deal with it anymore.
"If you just walk in and fire them, you've absolved them of having to deal with it anymore," Lee said. "They're going to blame you, and you've just swallowed all that extra cost. The first step would be grabbing that contractor and saying, "Look, what is going on here?'"
Document everything. The more you can show of your efforts to remedy the situation — and of the renovation itself — the better. Send a certified letter (requiring a signature showing he received it) to your contractor stating the problems that are happening, that you need resolution and that you need to have a meeting.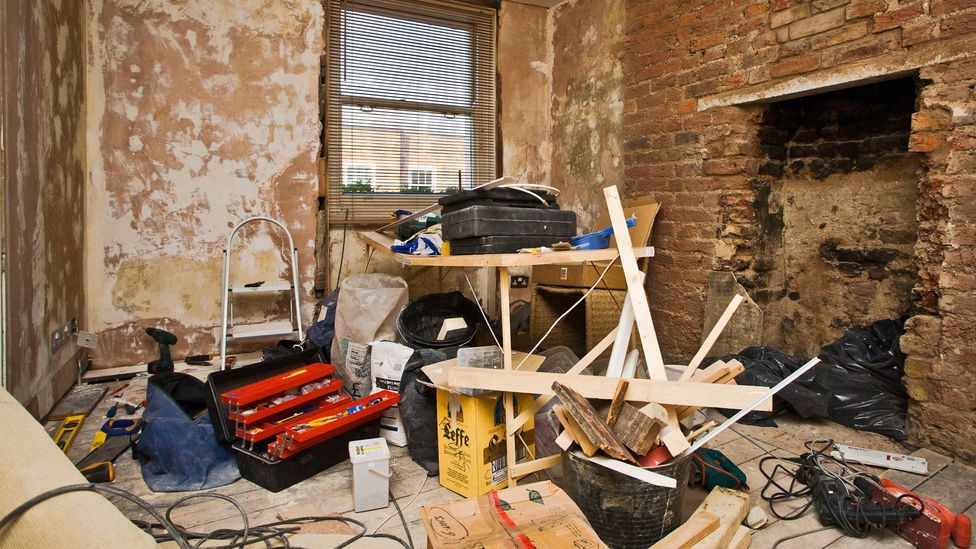 Don't pay too much too soon and end up left with a contractor who quits mid-work. (Credit: Alamy)
"It wasn't until I sent that certified letter where I forced him to sign for it that he was willing to talk to us," Costello said. "If you get into litigation and you have to hire an attorney, they're going to want to see that you've been proactive in pursuing problems with the contractor and it's not just you complaining or being a whiny homeowner."
Ditto for pictures. Take photos of every part of the project from beginning to end, taking note of problem areas. "We had over 1,000 pictures of this house," Costello said. "It made a world of difference in my case. We had all the proof."
Don't pay too much too soon. If you're having issues with a contractor but he's still asking for more money, proceed with caution. Experts recommend making payments at agreed-upon intervals (such as when certain stages of the project are completed) and holding back a portion — such as 10% — until the project is done to your satisfaction.
"The main leverage anyone has over us is money," Lee said. "If a contractor gets too far ahead of you and they don't manage their money appropriately, it could be a problem."
If you do pay additional money, make sure there's a paper trail. In the UK, three-quarters of homeowners who'd been saddled with a botched home renovation paid for the job in cash, according to a survey by the Federation of Master Builders. Paying in cash avoids the VAT but leaves you with no proof of payment should you have to file suit against the builder at a later date.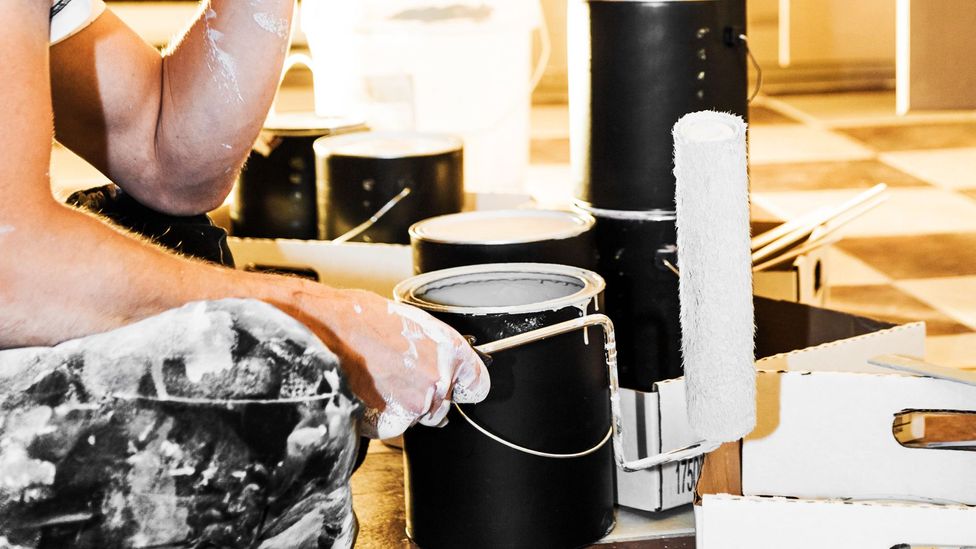 Be prepared for tough conversations. (Credit: Alamy)
Stay involved. If you aren't monitoring your home renovation project regularly, it can easily go further downhill. "Don't get so involved that you're telling people on site what to do, but know what's going on," Lee said. "I would ask for a weekly or bi-weekly meeting with your architect, contractor and plumber. And I would ask my architect to be involved with walk-throughs regularly."
Do it later: Look for someone else. If you've tried everything and nothing is working, it may be time to move on. Once you find a company willing to take over your renovation mess, tell them everything you know.
"The more information you can give them, the better," Lee said. "We took over a relatively large job down here, and the owner had gotten as much information as he could and written everything down. He'd gotten [in touch] with the architects, the designers, and he'd formed relationships with critical subcontractors. Because of all that, it was a pretty smooth transition."
Report your builder. If your builder is legitimately awful, report the individual or company to the group that oversees the field, such as your local building department or licensing body. Infractions are sometimes listed in a professional's searchable record, so other homeowners researching that person can find out that there's been trouble in the past.
Consider legal action. If the damages involved are substantial, a court case may be worth your time. Costello ultimately sued her contractor and ended up settling her case. "That's a win for us, because a lot of people don't get to that point," Costello said. "More often than not, these guys will file for bankruptcy. I consider myself lucky that we were able to go after this guy, make him accountable and get him to pay up."
Do it smarter: Keep your eyes open. "A lot of times, the contractor ran out of money, and when you trace it back, you could have figured it out early on," Lee said. "Once you peel it all back, they put someone on the job who was 20% cheaper than everyone else, and there was just no way they could finish the job for that cost." If someone's bid is substantially less than the competition, it may be a red flag. 
To comment on this story or anything else you have seen on BBC Capital, head over to our Facebook page, message us on Twitter or find us on LinkedIn.