Think things are bad where you live? This town's queue for rent-controlled housing is so long it's being considered by the Guinness Book of World Records.
T
There's a hidden reason so many Stockholm renters go for Nordic minimalist interiors. In a capital gripped by an acute housing shortage, it's no fun constantly lugging all your worldly goods from apartment to apartment.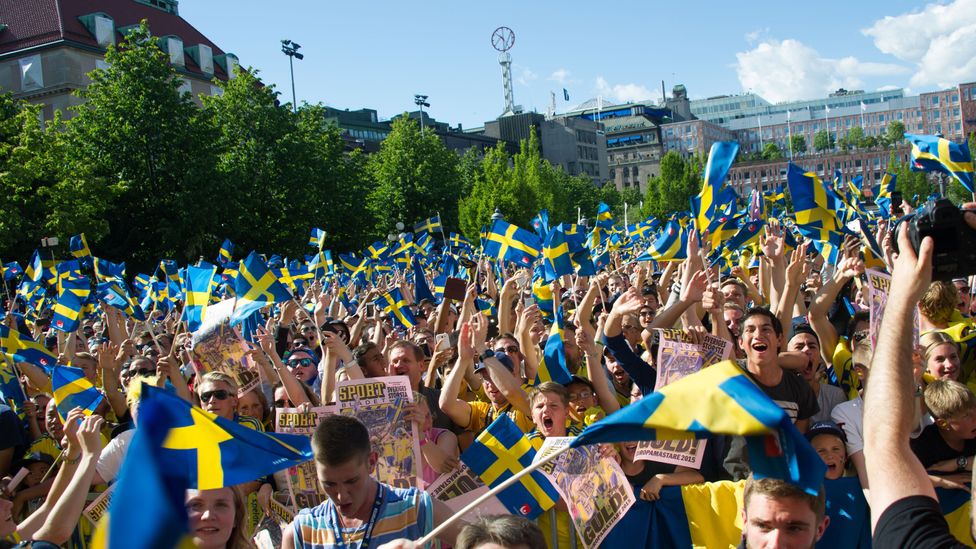 In a crowded market you'll be lucky to find a place to hang your hat in Stockholm. (Credit: Ivan Da Silva/Getty Images)
The city's queue for rent-controlled housing is so long that it's being considered by the Guinness Book of World Records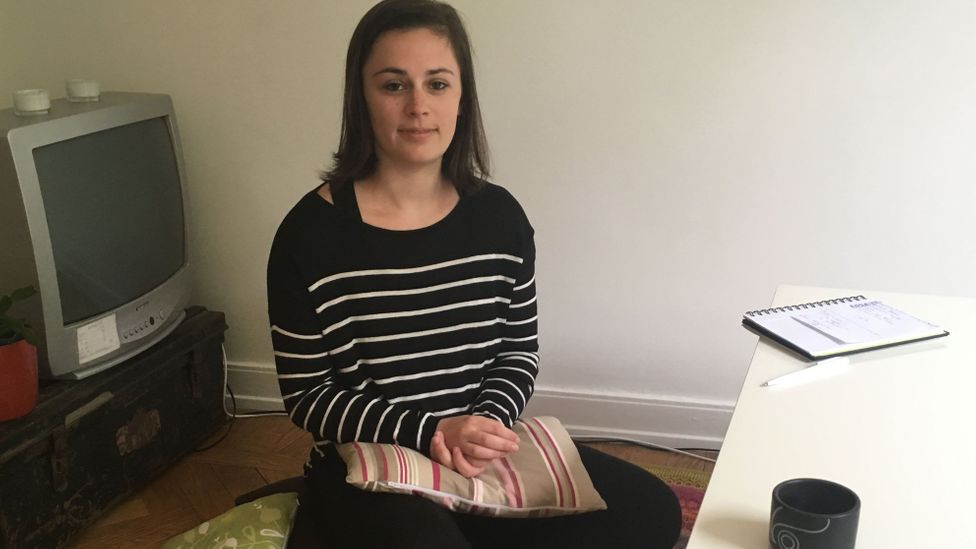 Engineer, Maeva Schaller has struggled to find a place to live in her adopted city. (Credit: Maddy Savage)
Successive governments have failed to build enough homes for its long-term residents, let alone the latest arrivals
But amid strict building regulations and a lack of investment over a number of decades, successive governments have failed to build enough homes for its long-term residents, let alone the latest arrivals.
Music streaming company Spotify, which launched in the tech-friendly city and still has its headquarters in Stockholm, recently wrote an open letter to policy makers warning it could expand its business elsewhere if the government doesn't take action quickly. Start-up workers organised a follow-up protest outside the national parliament calling on politicians to focus on the impact the squeeze is having on retaining global talent. 
In the past six years, Schaller has lived in a total of nine properties in seven different neighbourhoods, mostly subletting from Swedes with long rental leases. 
Like many foreigners, she's reluctant to buy, following a price rise of 14% in the city in last year alone, as well as a desire to have a flexible base as she progresses in her career.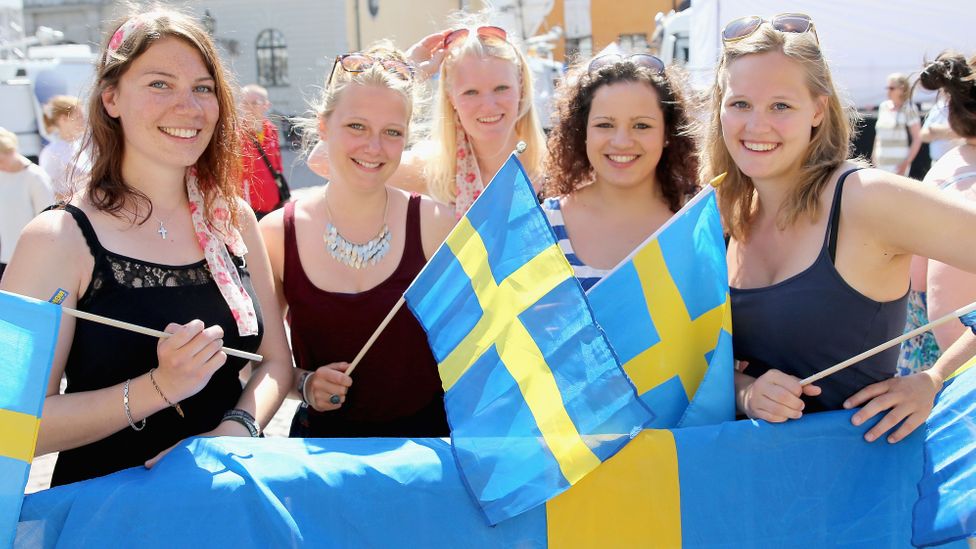 Patriotism ahead of the royal wedding in Stockholm, Sweden. (Credit: Chris Jackson/Getty Images)
Expats in Stockholm can also rarely expect to live in properties owned by their employers. Businesses are hindered by strict housing association rules designed to stop private individuals or firms snapping up apartments en masse in the same block, and few choose to get round the problem by buying their own land instead. 
"There are a lot of people coming to this city and participating in the life here, working in big companies," said Schaller. "Why does it have to be so hard to feel safe here for a year or two?"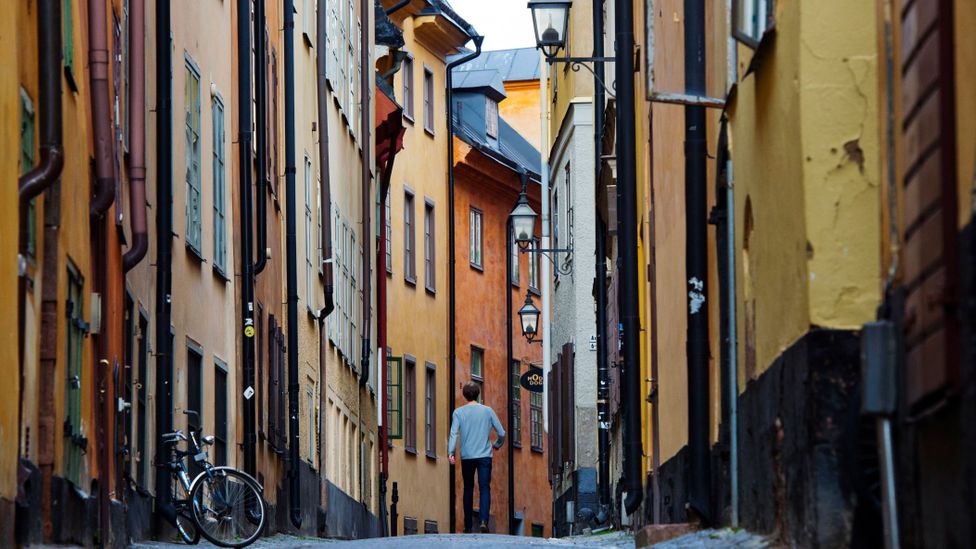 Tightly packed period housing in Stockholm old town (Credit:Getty Images)
In theory, Sweden's rental market is designed to ensure that anyone who doesn't own their own property has access to an affordable home with rent that's capped, provided by either a local council or a state-approved private company. Once you get one of these so-called "first-hand" contracts, is usually yours for life.
But in Stockholm, while newcomers of all backgrounds are welcome to join the queue for this kind of accommodation, they will find around half a million locals waiting in front of them, a figure which doubled from 2007 to 2014.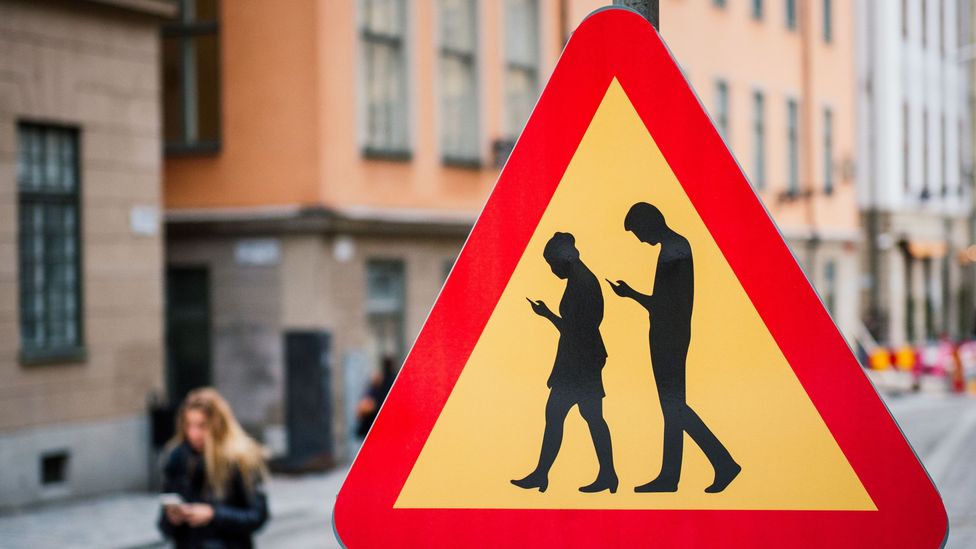 Being glued to your smartphone is a big part of daily working life in this town (Credit: Jonathan Nackstranda/AFP/Getty Images)
"I know I am one of the lucky ones," says Jose Lagos, a substitute teacher and lifetime Stockholmer who's had his lease on a one-room apartment in the city centre since 2003.
"It's nice, it's close to the Old Town, close to green areas and lots of pubs. But it is a small apartment, just one room and a small kitchen. One day I would like to have a bigger place with a balcony," added the 34-year-old.
In Stockholm you're often in someone's flat just for the time that they are away
Would-be renters without a first-hand contract have the option of either subletting from someone with a long lease or renting from a private landlord. But contracts are often for a year or less, since individuals who choose to let out their homes are usually limited to a fixed period agreed by the building's housing association and only for a valid reason such as travelling abroad or moving in with a partner.
"It's not like other cities where the people who own apartments never live in them themselves. In Stockholm you're often in someone's flat just for the time that they are away," explains Schaller.
According to Statistics Sweden, the average cost of renting an apartment first-hand in Stockholm is around 6,518 Swedish kronor ($783) per month, with 66 sq m listed as the mean sized property.
By contrast, second-hand contracts can change hands for double that price on the black economy, despite regulations designed to ensure tenants don't pay much more than the market rate. Prices have also been pushed up since a law change in 2013, allowing private individuals to charge tenants based on their mortgage costs rather than comparable rent prices in the neighbourhood.
Schaller has typically paid 8500 kronor ($1032) for a studio flat or 6000 kronor ($728) for a single room in a shared apartment and knows "plenty of people paying a lot extra".
Meanwhile, employers from a range of industries are also struggling. According to the Confederation of Swedish Enterprise (Svenskt Näringsliv), 61% of Swedish companies have experienced recruitment problems over the last year, with firms citing the housing shortage in 31% of cases.
While global names such as H&M, Ericsson and Spotify, and larger start-ups such as online-payment services firm Klarna often use relocation agencies to help new staff secure short-term leases while they get settled, plenty of smaller firms lack either the time or resources.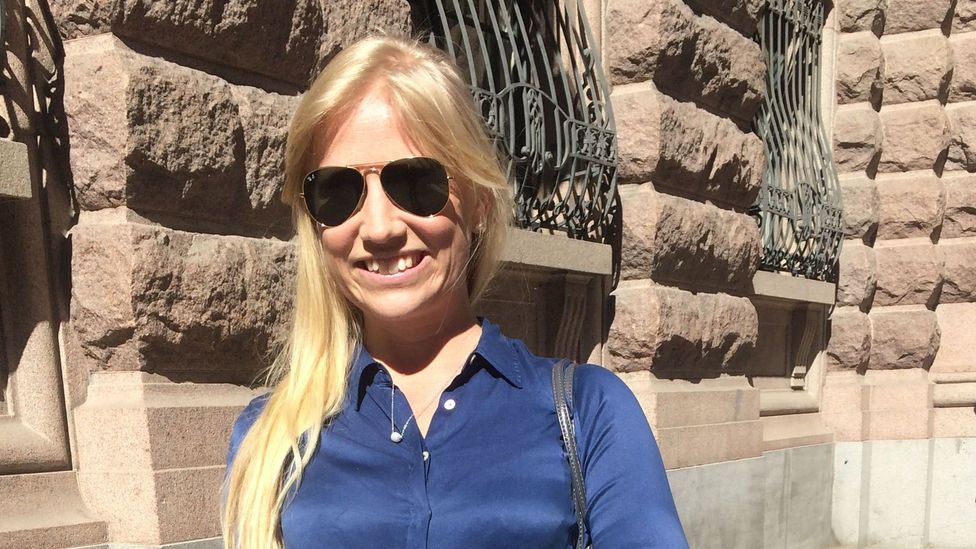 Elise Lilliehook, recruiter and Stockholm resident thinks making it easier to get first-hand rental contracts could be one solution to the crisis. (Credit: Maddy Savage)
"Diversity is a very important for us and we're trying to find people from many different countries to support our company," said Elise Lilliehöök, head of recruitment and marketing at One Agency, an IT firm in Stockholm.
"But to be able to keep innovation and entrepreneurship in Sweden I think it's really important that we have a [housing] system that supports that. Making it easier to get first-hand rental contracts could be one solution, but really it's up to the city to really look into this."
I have many, many friends in Stockholm who are living in some of the nicest parts of town paying around $900 a month
Others argue that deregulation might offer a solution, by bringing first-hand rents in the capital's most exclusive areas in line with similar spots in other major urban centres, which in turn could slash prices elsewhere in the city.

"I have many, many friends in Stockholm who are living in some of the nicest parts of town paying around $900 a month, that in London or in California would be double or triple the price," said US entrepreneur Tyler Crowley, who organised the recent protest by start-up workers.

"But it's hard to impose this kind of American capitalist mentality on a Swedish system," he added, referring to the Nordic country's long legacy of social democracy and collective risk sharing.

Part of business leaders' frustration comes from the lack of national political consensus over how to tackle Sweden's housing jam. But on a local level Stockholm is investing heavily in both building programmes and administrative support for newcomers amid fears that the crisis could have an impact on business.

"We want to improve the housing situation so that we can sustain the population growth that we are seeing – that's what it's about," said Joseph Michael, who works for Stockholm Business Region, the city council's publicly-funded business development arm.

He is adamant the crisis will be temporary, citing council-backed plans to build 40,000 new permanent homes by 2020, rising to a total of 140,000 by 2030, as well as a number of creative public and private projects, from movable modular homes, to Sweden's first large-scale co-living space for global entrepreneurs.

As the political wrangling between stakeholders continues, others in the business community conclude that however the housing market develops, Stockholm mustn't take its eye off what's already made the city so attractive to global talent.

"Everything about Stockholm is linked to work-life balance, the parks, the water, being outdoors, that's the red thread through all of this," said content designer 40-year old Jane Ruffino, who relocated to Sweden from Dublin three years ago.

"For me personally, I'm watching to see how the city can develop in a way that helps everyone. I want to live in a place where there's diversity, not somewhere where start-ups get special treatment just because they think they're cool."

To comment on this story or anything else you have seen on BBC Capital, please head over to our Facebook page or message us on Twitter.

;