W
Walking through the doors of Geneu is like looking into a space-age future, where perfect beauty reigns. Lissom women dressed in high heels, red lipstick and white coats glide around the space, which is just a stone's throw from Bond Street's exclusive London boutiques. 
Clients provide a saliva swab and a basic DNA test with results can be done in 30 minutes
The skincare clinic's gleaming shelves are lined with treatments costing an eyebrow-raising £3,000 ($4,320) for a six-month course. Why are customers willing to pay the designer price tag for this particular face cream? Because, according to Geneu, it's absolutely perfect just for them. The company says it uses each client's DNA to tailor a treatment for their face alone.
The firm says interest in using genetic information to remain ever youthful is gaining popularity amongst wealthy professionals, driving its sales. These supposed DNA-treatment solutions are gaining traction in cities such as London, New York, Los Angeles and Singapore but also in the Middle East and Russia.
At Geneu, like many others, clients provide a saliva swab and a basic DNA test with results can be done in 30 minutes for a higher fee. Or the swab can be sent to be analysed in a laboratory at Imperial College, London with results back in 48 hours.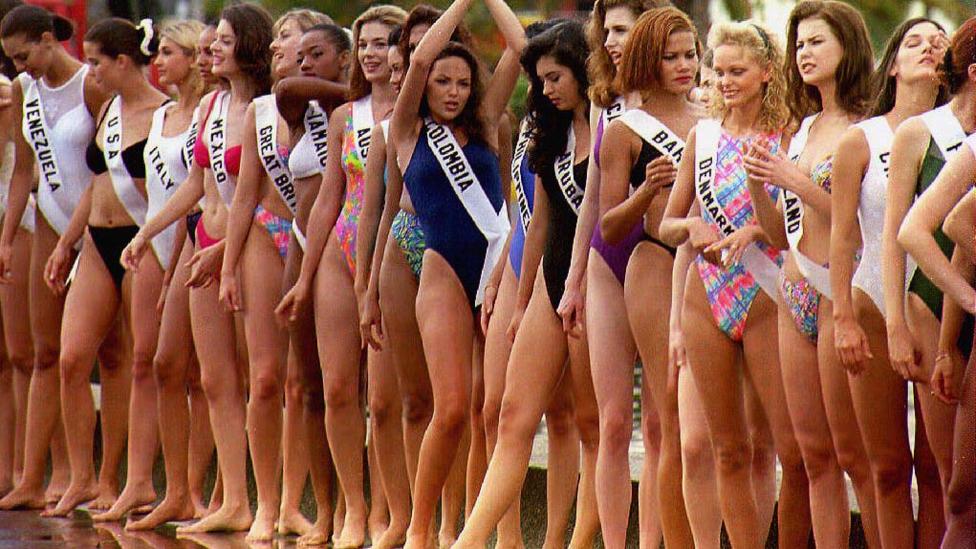 Beauty pageant perfection? (Credit: Getty Images)
Each person's anti-oxidant breakdown is analysed. The clinic claims this helps gauge how the skin might naturally protect itself against deterioration (and therefore wrinkles) and  collagen, a protein made up of amino acids which diminishes with age.
Bespoke beauty
A survey in June 2014 by research analysts Canadean, which asked 2,000 British consumers about their attitudes to personalised skin care, revealed 45% of respondents were interested in a scientific approach to personal skin care, with many prepared to visit a specialised laboratory for the privilege. Of those, 54% said they would provide blood, skin or hair samples to help develop tailor-made products.
That might be the case, but for many genetic experts, the idea itself is suspect.
Nicholas Luscombe, a geneticist and professor from University College London is among them. Geneu and likely other DNA-based skin treatment and beauty clinics "currently look at variations in two genes – I could not identify which genes these were: ageing of the skin is extremely prone to environmental signals rather than heritability – take twins with identical genes growing up in the equator and in the Arctic and they will end up with very different skins," he said. "And as far as I am aware, the effect of anti-oxidants on skin is still unclear despite all the hype."
I do believe it is the new frontier in skin care
But that hasn't stopped customers from coming and then singing the praises of such treatments.
Martine Peremans, for one, is a convert. She has been using the products for the last two years. "Since I have very dry skin I was hoping that a tailor-made product for my skin would tackle this better than anything else on the market," she said. Peremans, who works in administration, doesn't notice the results daily, but she says there's an immediate difference if she stops using the products.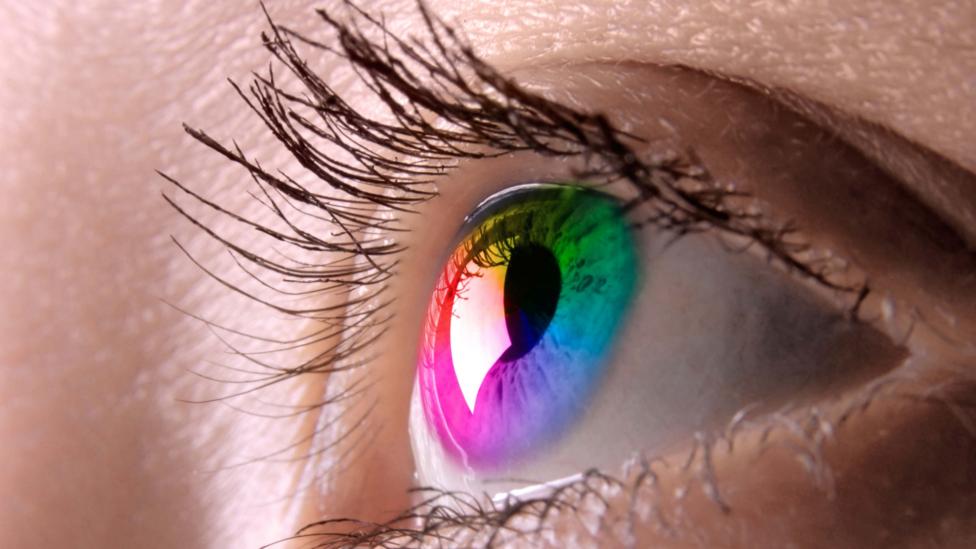 "It has done more for my skin than creams [and] serums I used previously," she said. "I do believe it is the new frontier in skin care."
Beyond beauty products
This haute-couture approach to beauty is just one of the ways affluent professionals are splurging on DNA testing. In the US, for instance, firms like AncestryDNA have been touting new tests to reveal your real ethnic heritage – which participants can share on social media.
Because of the inherited differences in specific genes, the amplitude and nature of the body's responses to daily life varies from one person to another. So an individual's genetic makeup is one of the primary reasons why we are not all equally prone to becoming diabetic or suffering a heart attack; it is also one of the major reasons for individual differences in the response to dietary intervention or regular physical exercise.
The more serious medical tests claim to show how pre-disposed someone is to genetic conditions such as Parkinson's Disease or Cystic Fibrosis, although as the companies who do the testing point out, this is no guarantee you will ever develop the disease. 
Genetic differences play a very small role in most common diseases
23andMe's personal genetic testing service, launched in 2007, offers a DNA test with limited genome mapping for about £125 ($199). The firm focuses on the tens of thousands of genetic variants linked to traits and conditions that scientists know the most about.
Donna Abrahart, a 56-year-old from Portsmouth in the UK knew that relatives had died in the 1950s and 1960s because of Cystic Fibrosis and wanted to investigate. The manager for a trade union branch turned to 23andme and her results showed that although she has the CF mutation, she is just a carrier. But she learned other valuable medical information as well.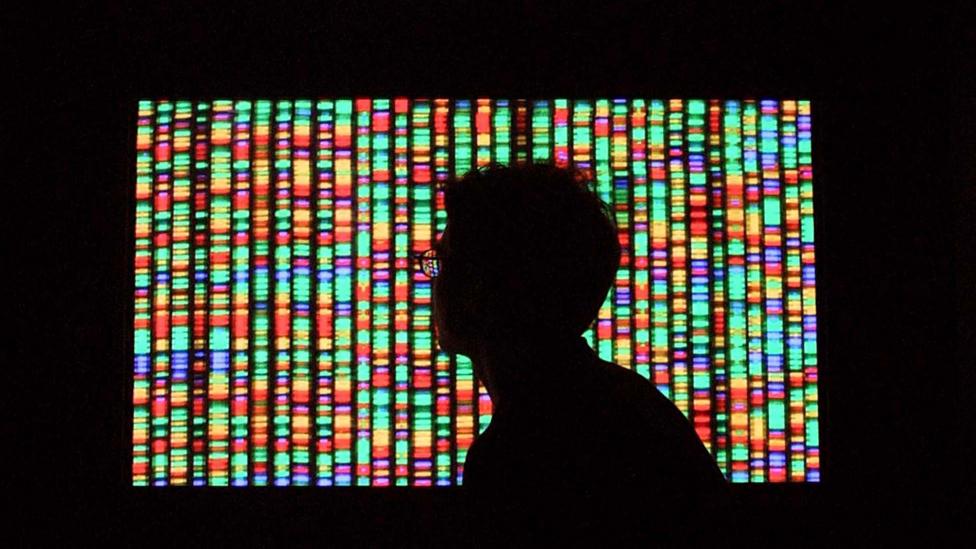 DNA strands (Credit: Getty Images)
"I also suffer with gastric reflux and on occasions my proton pump inhibitor (PPI) medication has not worked too well," Abrahard said. "My results showed that I was a rapid metaboliser." That meant when she suffered from reflux, she might need a higher dose of her medication. She raised the issue with her general practitioner, who provided her with additional medication.
The history of me
Also using 23andme, Katrina Chandler spent £125 ($199) because she wanted to know more about her genealogy. Chandler, a 34-year-old Londoner, was adopted and has little knowledge of her biological parents. Prior to taking the test, she thought she was probably mixed race Chinese and American or European; 23andme's testing revealed that Chandler is 100% South East Asian.
Chandler discovered that she has two of the genes which are found in sprint runners
"As I've grown older I've found that every time I go to the doctors, dentist or fill out a medical form I am constantly faced with family history questions," she explained.
In her more detailed results Chandler discovered that she has "two of the genes which are found in sprint runners". She wasn't entirely surprised: "I run regularly and would say that the 'sprint finish' is my specialty."
Matt Roberts offers DNA tests for £249 ($360) through his upmarket gyms, which include the five-star 45 Park Lane hotel in Mayfair in London. He claims the tests can indicate what exercise frequency and intensity and even diet is optimum for clients.
"The main benefit of DNA testing is that it eliminates a lot of the guesswork. It will tell us your endurance, power and aximal oxygen uptake, injury risk and recovery speed," according to Roberts.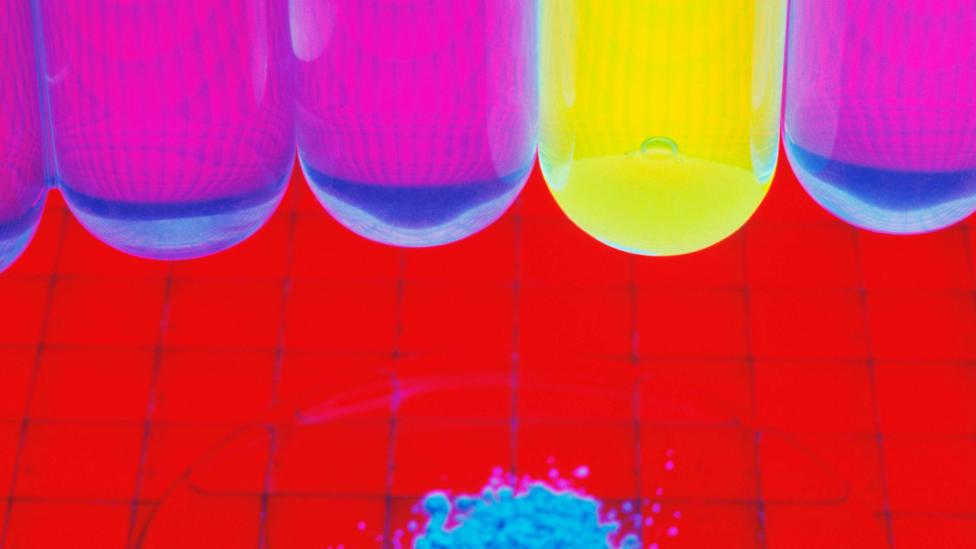 Beauty in a bottle or a test-tube? (Credit: Alamy)
The test produces an individual's genetic propensity for a range of different responses, Roberts said. The genetic data that is tested shows the linked probability for the outcomes that are possible, including soft tissue strength and the rate of muscle recovery, as well as giving a steer towards which type training a body may be expected to respond most to. The test also shows the likelihood that someone may have a higher sensitivity to caffeine, sugar, alcohol, fats and many other food types. Whilst all of these are fascinating and in some cases proven to be helpful, they represent only one facet of the overall information when it comes to diet and training, he said.
Hype or reality?
Not everyone believes that hype.
"Genetic differences play a very small role in most common diseases," said Dr Helen Wallace of research group Gene Watch, "so the tests are in general misleading by implying that your genes are important in determining whether you should eat healthily, stop smoking or get enough exercise; they are not."
People are naturally curious to find out more about themselves
There are some relatively rare forms of cancer and other diseases which are highly inherited "but tests for the genes involved are better done by medical professionals on those people who have a strong family history of the disease", Dr Wallace said. In fact, she believes it's best to avoid all genetic tests that are sold directly to consumers because consumers currently have no way of knowing which tests are reliable.
Luscombe doesn't go quite that far. He sees a place for direct-to-consumer DNA testing.
"People are naturally curious to find out more about themselves and knowing one's own DNA sequence goes to the heart of one's identity," he said. "The technology for sequencing and genotyping is already out there."
The key is in how to interpret the information provided – and seeking information that could benefit your health above anything else.
For someone with an existing disease, DNA or genetic mapping could help understand it better.  
As a testing convert, Abrahart agrees. "I feel I have gained much more knowledge for my own health and see this as a positive," she said.
To comment on this story or anything else you have seen on BBC Capital, please head over to our Facebook page or message us on Twitter.