Video games on your phone might well be the secret to your success.
O
Over the next month, we're celebrating technology and innovation in a new series called Bright Sparks. As part of the series, we're bringing back some of our favourite articles about the people and ideas that are changing the world with technology.
When other employees catch a glimpse of William Bauer playing video games instead of working, some think he's wasting time.
But the 24-year-old who helps to head up US-based Royce Leather, his family's accessories business, isn't slacking off. The five-minute Angry Birds session helps him unwind and provides the kind of passive thinking time he needs to solve problems.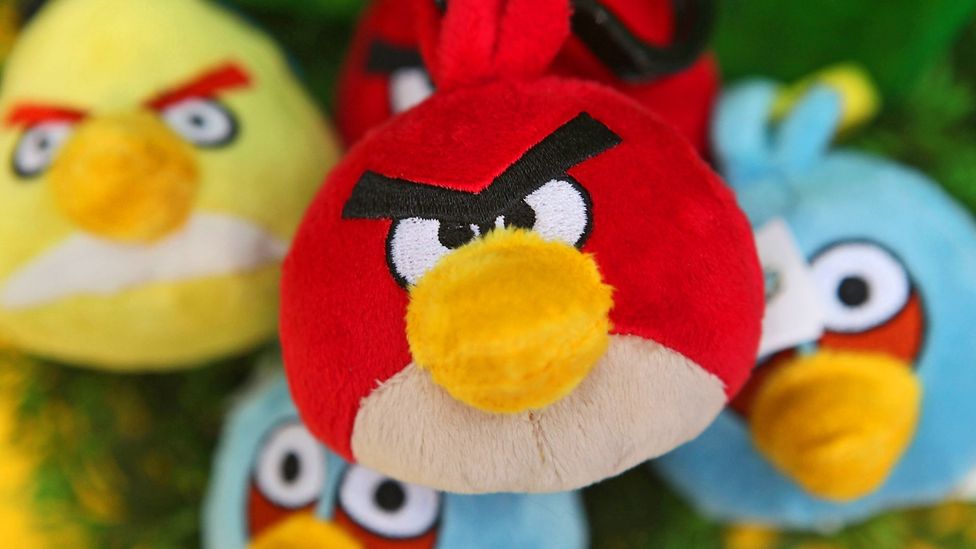 Could 5-minute Angry Birds sessions help you think better? (Credit: Getty Images)
"It reawakens me," said Bauer who typically plays a game on his cell phone during the afternoon lull.
Long work hours — sometimes more than 100 hours per week — make processing information more difficult later in the day, he said, and taking video game breaks helps relax and motivate him, giving him more energy to work into the evening.
Bauer isn't the only one slinging birds via touchscreen at the office. Many employees are taking their video game hobby to the office, as longer hours and project-based work make it easier to fit in a few minutes of play during the work day.
Some video games… give you a short experience where you can be competent or autonomous
Science suggests they may be on to something. Psychologists, along with the gamers themselves, say the benefits go beyond fun or amusement. Many people use gaming to find moments of stress relief throughout the workday, to cope with a boring role or as a way to feel more in control. Unlike scrolling Facebook or browsing online, the games are fully engaging and even give us the kind of virtual confidence boost that we might not achieve in our day-to-day work.
"Some video games are built to give you a short experience where you can be competent or autonomous," said Chris Ferguson, a psychology professor who researches video games at Stetson University in DeLand, Florida in the US.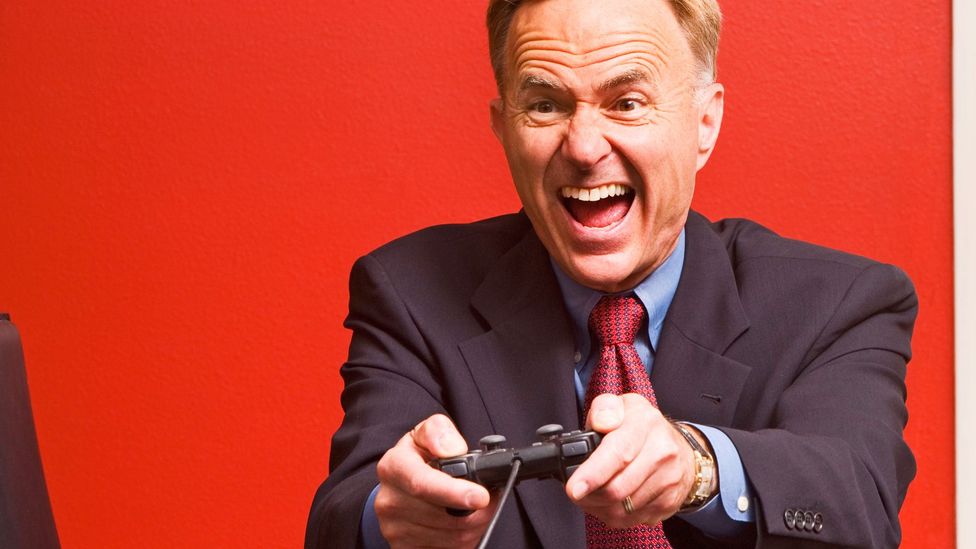 Video games at work: slacking off or productivity secret? (Credit: Alamy)
Despite increasing interest, there is limited amount of research about playing video games in order to succeed in the workplace. But many of those who play say the effects are immediate.
Problem solving
Be strategic about when to take a video game break. The best time to play is during periods when you're less productive, like the afternoon lull, or when boredom sets in.
It gives people a step back…and puts them in a different frame of mind
Gaming might also help with creative thinking and problem solving. Stepping away from a tricky task for a few minutes of gaming might spur a new perspective on a business problem or help to reset your mind during an especially difficult day, say experts.
 "It gives people a step back from whatever their work task may be and puts them in a different frame of mind," said Ferguson, adding that most people don't have trouble breaking away from gaming to return to work.
Other times, the need to play a video game can be more complex. Games can provide a social or emotional outlet to help employees cope with stressful or boring jobs, said Ferguson. Workers who are less engaged in their jobs might find video games "to be more engaging than actual work," Ferguson said. And, gaming can allow people to use skills, like leadership, which they might not get an opportunity to otherwise.  "You are getting some of those needs met when you are conquering the world and [fighting] a bunch of bad guys — that brings the energy back up," said Ferguson.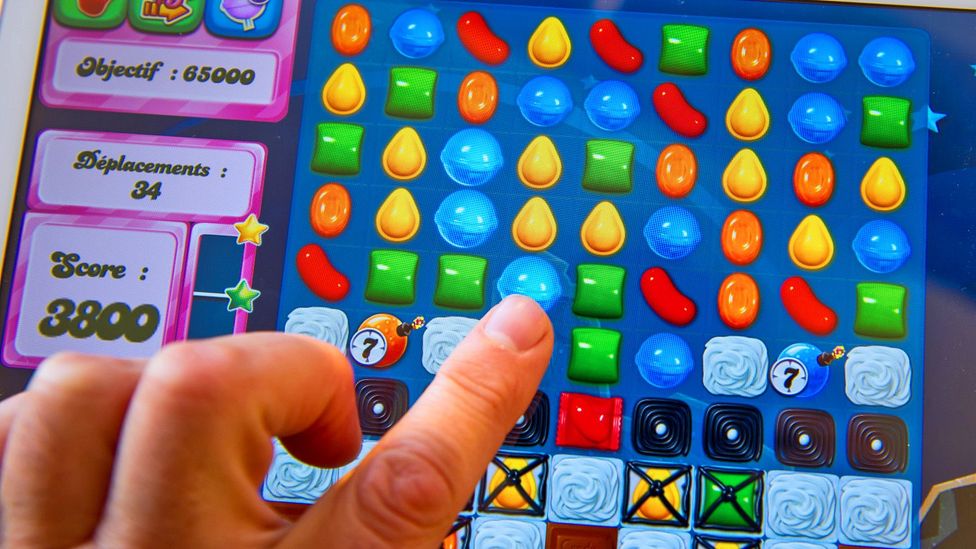 The best time to play: when you're less productive. (Credit: Getty Images)
Eric Brantner, founder of Houston-based Scribblrs, a website dedicated to the blogging business said he often spends only a few minutes during lunch eating, and another 20 to 30 minutes or so playing video games on his computer. It gives him a break from worrying about the day.
"It's more about decompression and just trying not to think about work," he said.
Those who spent one or two minutes playing games… reported being happier than their peers 
Some employers are catching on to the benefits of video games and integrating them into company culture. Start-ups and technology firms like Facebook and Google have long offered game consoles along with other office distractions, moves designed to motivate workers and build camaraderie.
And other companies are using more "gamification" in the workplace, the idea of applying game mechanics to create a fun and competitive atmosphere that motivates people to succeed at tasks, said Ferguson. For example, sales people might track their earned sales commissions and compete with colleagues to meet a certain sales goal through a smartphone app that mimics playing a video game. 
Timing the 'micro' break
It helps that it's getting easier to play in short bursts. While games were traditionally played in longer increments on consoles or computers, new app-based games tend to provide a few minutes of fun without drawing you into an hours-long adventure like a game such as Civilization would have, said Ferguson.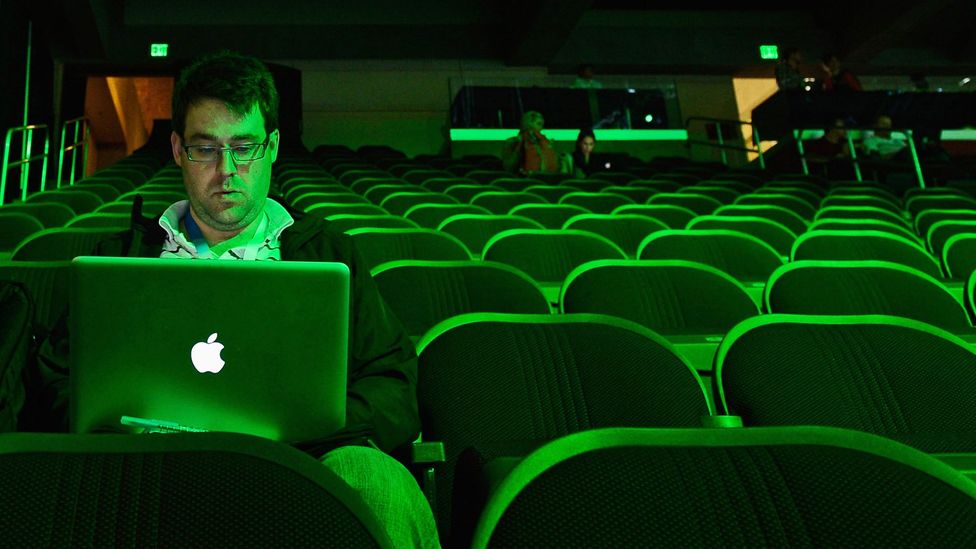 Will traditional companies catch on to game breaks? (Credit: Getty Images)
 "They've simplified the mechanics, so instead of four hours to invade France it takes 10 minutes," he said.
Research suggests that these so-called micro-breaks are beneficial. In a 2014 study by researchers at Kansas State University in the US of 72 full-time employees from a variety of industries, those who spent one or two minutes during breaks in their day playing games such as Candy Crush on their phones reported being happier than their peers. Employees reported spending 22 minutes playing video games during an eight-hour workday.
Outside of start-ups, though, many traditional companies still feel games are unproductive.
To get his office mates on board with video game breaks, Sam Williamson, 27, started by playing soundtracks of old school console games such as Super Mario to see the reaction at the office. Colleagues at Guardian Removals, an Edinburgh-based moving and storage company, found the catchy tunes less distracting than songs with words and warmed up to the idea of game breaks.
Nowadays, Williamson has an old-school Nintendo 64 console in the office, and the team plays on Fridays or on some mornings, he said.
"It just helps get your day started on the right foot."
To comment on this story or anything else you have seen on BBC Capital, head over to our Facebook page, message us on Twitter or find us on LinkedIn.