You can't live in a car park, but you could pay the price of a home for one.
A
A client of property broker James Forbes recently closed on a £1m ($1.33m) property in London. But this was no fabulous flat or family home. The property, situated in the affluent Chelsea neighbourhood, was an enclosed garage that backed onto the client's £25 million home. That's right, a parking spot.
Another client of his paid £700,000 ($1m) for a parking spot near his £10 million home in the upscale Knightsbridge neighbourhood. Meanwhile, the cost of an average two bedroom flat in Chelsea is £1.4 million ($1.8m) and in Knightsbridge a two bedroom flat costs £1.9 million ($2.5m), according to real estate firm Foxtons.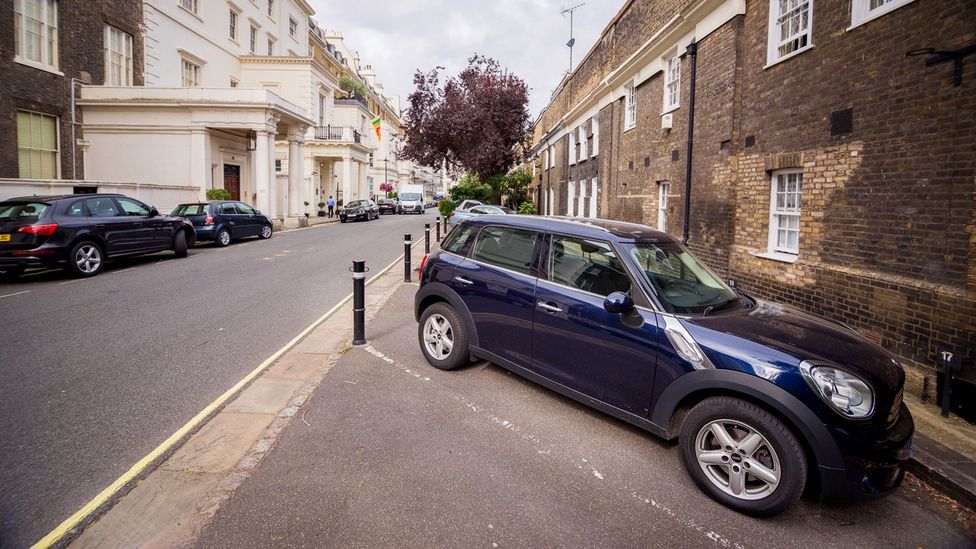 A parking space on Hyde Park Gardens in London was listed for £350,000 ($500,000). (Credit: Yourparkingspace.co.uk)
"If you look at the parking space on its own, you go, 'wow it's a ridiculous amount,' but we're talking about very valuable real estate," said Forbes, a partner at UK brokerage firm Strutt &Parker, an affiliate of Christie's International Real Estate. "There is a marriage value of connecting that garage to a big house without parking, that makes a valuable property more valuable," he said.
People are willing to pony up a premium for parking spots.
London isn't the only city where parking has become valuable real estate. As real estate values soar in many of the world's space-strapped cities, people are willing to pony up a premium for parking spots.
Last year a 12 sq m parking spot in the Sydney suburb of Kirribilli went for A$120,000 ($90,900) at an auction. That was not long after another spot in the Australian city went for A$260,000 ($195,150). In Hong Kong's high-priced real estate market, one executive owns two spaces in a downtown skyscraper reportedly worth $640,000 each. It's also a trend in cities like New York and Boston.
For high-end home buyers, spending six figures or more on a parking spot "is very much equivalent to a regular Joe buying a home in the suburbs for $200,000 and having to pay $50 to $100 for homeowner's fees," said Rick Palacios Jr, director of research at John Burns Real Estate Consulting in Southern California.
Bentleys on the street
Like residential real estate itself, local trends drive the market for parking spots.
In London, for example, the values of parking spaces have grown in recent years, said Charles Cridland, founder and technical director at YourParkingSpace, an online parking booking site. He said that two types of investors are buoying London's market.
The first is primarily high-end residential buyers, who want to secure a parking spot near their valuable homes. While many newer developments offer residents a chance to buy a space in the building when they buy a flat, in more established neighbourhoods with less construction, residents snap up any available space that comes onto the market. And those spots may not necessarily be in covered garages or parking lots – individual street spaces can also have leases.
Rather than buying flats, they are buying a parking space.
"You can see some phenomenal cars parked on the street in Knightsbridge and Belgravia," said Forbes, of two of London's most affluent districts.
The second type of buyer is an investor, who buys up a space to rent it out at a premium: "They see it as an investment," said Cridland, who said his parents  recently bought a parking space for that purpose. "Rather than buying flats, they are buying a parking space."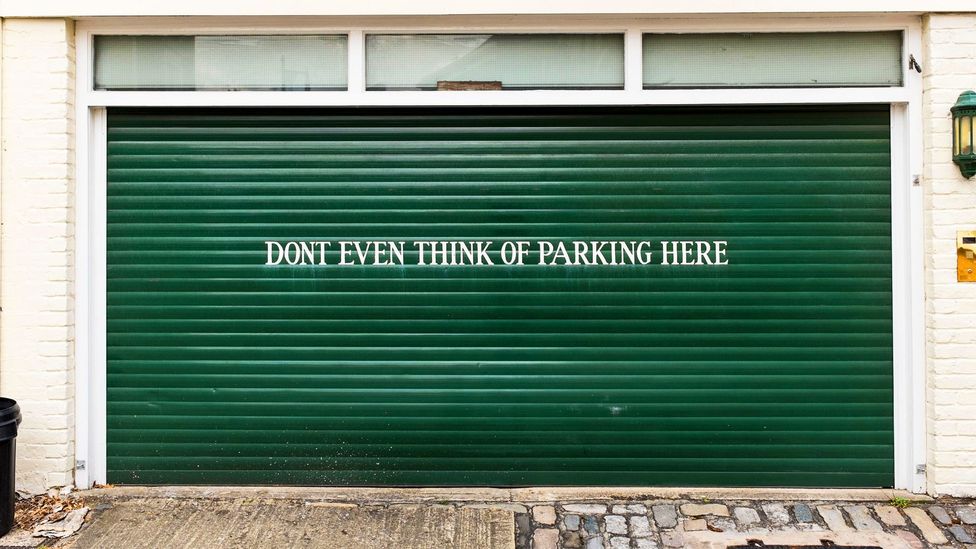 Where parking is scarce, prices for even outdoor space is high. (Credit: Alamy)
He estimates that, in London, investors who buy up parking spots and rent them could earn between 10% and 15% returns. "Even estate agents are getting in on it now and I see that they are starting to list parking spaces for sale."
Billionaires' Row buyers
In major American cities, it is homeowners looking for convenience – rather than investors – who are driving up parking spot prices, said Jonathan Miller, president and CEO of real estate appraiser and consulting firm Miller Samuel Inc.
In New York, one of the country's tightest housing markets, owned parking spaces are rare, said Brian Lewis, a broker at Halstead Property in New York. Instead many car owners rent spaces in existing city garages, which in Manhattan cost between $400 and $1,200 a month, he said.
You won't have this problem in Little Rock, Arkansas.
Lewis said car parks in Manhattan are scarce because for each new car park, the city requires a 'cut curb' permit, a dip that enables a car to drive from the street into a parking spot or garage. New York City has been limiting permits in recent years to minimize car traffic. As a result, it's not always easy to create new spots.
Still, Lewis said, among the luxury property buyers he works with, demand for owned parking spaces has been growing in New York. "It's like everything else in New York, convenience is commoditised," said Lewis. "You won't have this problem in Little Rock, Arkansas."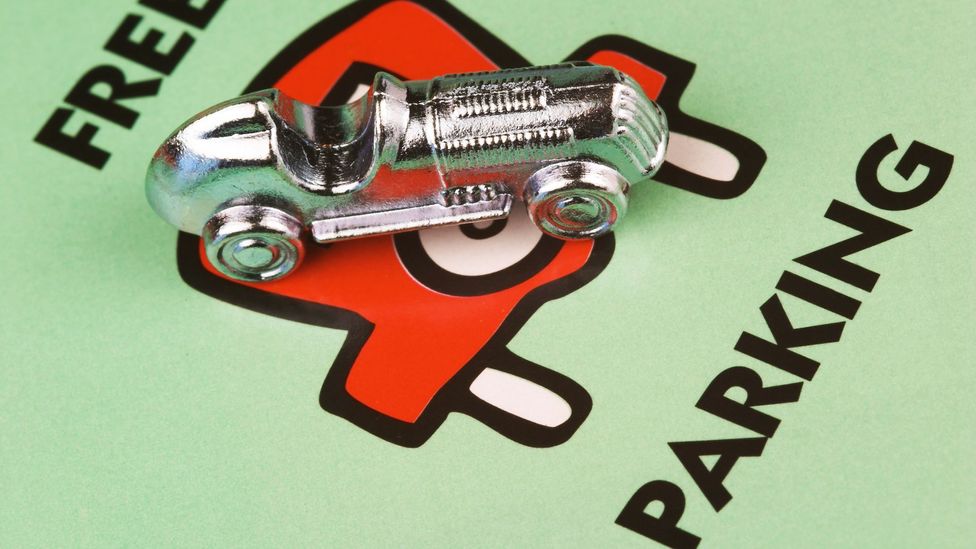 Forget free. In some places, parking spaces sell for upwards of $1 million. (Credit: Alamy)
Unlike rental garages which can be blocks away from a residential building, New York condo or apartment owners can use their own parking space to boost the overall resale value of their property.
As part of an effort to boost the attractiveness of their properties, luxury developers are including as much parking as possible. "When one of the new condos on Billionaires' Row [a stretch of luxury condos on 57th Street in Manhattan] has parking, they can sell these spaces for a heck of a premium," said Lewis.
Lewis said that one client recently sold a parking space in Park Slope, Brooklyn for $130,000. He had bought it in 2007 for $50,000 and was making $500 a month leasing it out.
Miller said that for luxury properties, a parking space might be 3% to 5% of the purchase price. So for a $15 million luxury property a space might cost between $400,000 and $500,000.
Where super luxury apartments go, so does parking.
Lewis said one developer got creative to solve the parking dilemma, transforming an existing garage on a leafy street in Brooklyn's Carroll Gardens neighbourhood (with an existing cut curb) into a luxury townhouse with a three- to five-car garage on the ground floor. He said that if the building didn't already have the cut curb, the developer would be unlikely to get it today.
Cooling market
Miller believes that six figure valuations for parking spots won't last forever. As the market for high-end luxury apartments cools off, developers will no longer be able to charge steep fees for extras like parking.
"Where super luxury apartments go, so does parking," said Miller. Prices for New York's luxury real estate market have been softening in recent months as new developments flood the market and buyers remain more cautious.  
And for the most well-heeled buyers, parking is not always a deal breaker. Lewis remembers working with one client, who was trying to decide between two New York residencies, only one of which had parking. In the end the client, who was from Bahrain and lived in Hong Kong, chose the home without parking for his family's New York sojourns.
"They felt like the developer and architect were a better choice for them," said Lewis. "And anyway when they come to New York they have a car and driver, who waits nearby for them."
To comment on this story or anything else you have seen on BBC Capital, head over to our Facebook page or message us on Twitter.