All Olympic athletes all have lucrative sponsorship deals, right? Wrong. Many have to take side jobs just to get by.
W
When Serena Williams takes to the court at the Rio Olympics this month, the US tennis star won't really be alone. She will have arrived at the Games with an entourage of paid staffers, coaches and sponsors who've helped her every step of the way.
Worth an estimated $150m in 2016 (more than any other female athlete, according to Forbes), Williams trains upwards of 30 hours per week, but has never had to work a second job to get by and pay her way in sport. She's one of a small minority of Olympians.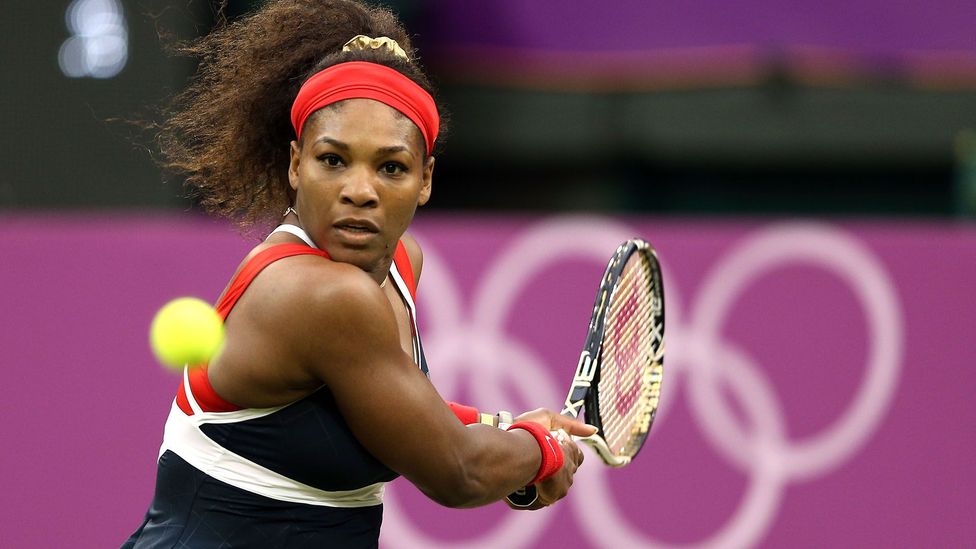 Serena Williams returns a shot to Russia's Vera Zvonareva at the London 2012 Olympics (Credit: Getty Images)
More likely, walking through the athlete's village in Rio, you'd find people like  Canadian Donna Vakalis. To compete in the modern pentathlon, she trains a minimum of 30 hours per week in fencing, shooting, swimming, horse riding and cross-country running. And when she's not training, the 36-year-old is pursuing a PhD in civil engineering at the University of Toronto and juggling a handful of jobs just to support her Olympic dreams.
Vakalis estimates that it costs about $39,000 a year to train and compete
Vakalis estimates that it costs about CAD$50,000 ($39,000) a year to train and compete in the modern pentathlon. Yet, because the sport barely registers with Canadian audiences (and has the International Olympic Committee's lowest revenue ranking), there is a major funding gap between what she receives in government support – CAD$4,500 ($3,450) last year – and what she needs to get by.
Vakalis says that the national team foots most of the bills for coaches and access to training facilities for many Olympic sports. Not so for pentathlon.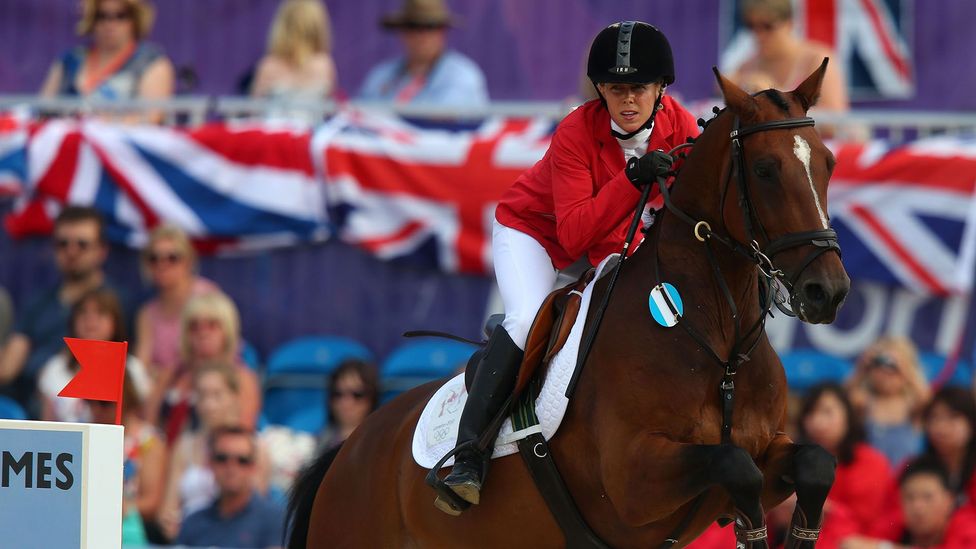 Show jumping is one of five events that Vakalis has to train for to compete in the Olympic pentathlon (Credit: Getty Images)
"We pay the coaches ourselves, we pay for the athletic centre access ourselves, we pay for the physio and the massage ourselves, and that means that there is a higher financial burden," she says.
This has left Vakalis scrambling to scrape together funds through part-time work as a teacher's assistant, research assistant, motivational speaker and producer for a university YouTube channel. She also applies for athlete grants – which can be up to CAD$6,000 ($4,620) – and puts together creative crowdfunding campaigns, like an online "athlete registry" where supporters can buy gear for her the way one might help a newlywed purchase housewares.
There are more than 100 Olympic hopefuls with current campaigns on GoFundMe
Vakalis is hardly alone in her financial predicament. A recent report found that elite Canadian athletes have annual expenses that are CAD$14,920 ($11,395) more than they earn from their sport through federal and provencial funding, with 20% of athletes indebted an average of CAD$40,000. A recent report showed Canadian Olympians carry a total of CAD$27.5m a year in debt. Athlete families in the US have, in the past, filed for bankruptcy protection when debts from training, travel and other costs have gone sky high.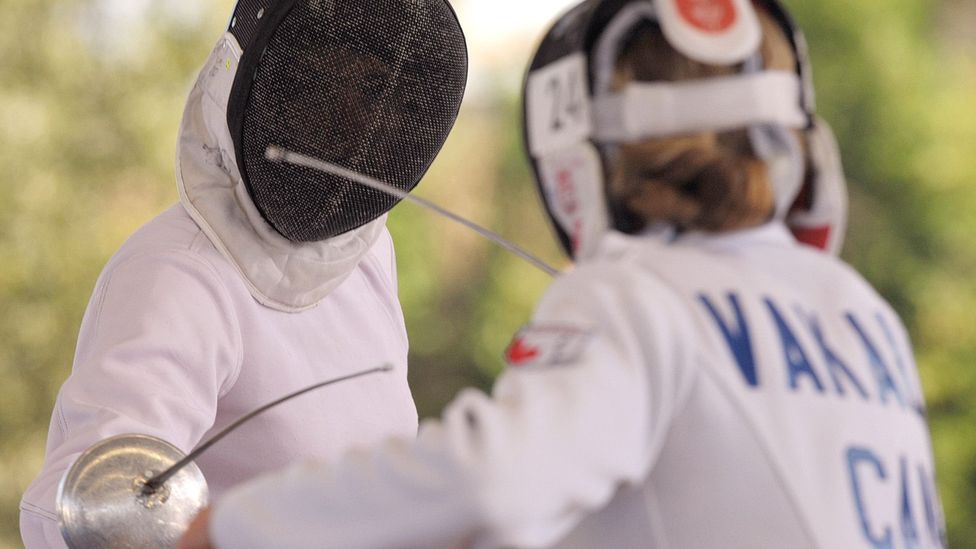 Vakalis (right) squares off against Margaux Isaksen at the Pan American games in Mexico in 2011 (Credit: Getty Images)
There are more than 100 Olympic hopefuls from Mexico to Libya with current campaigns on crowdfunding website GoFundMe. And a surprising number of Olympic-bound competitors trained for Rio while simultaneously balancing non-athletic careers.
These Olympians may leave Rio in a few weeks as temporary global celebrities, but many of them enter the Games as ordinary people riddled with extraordinary debts.
The freestyle banker
Australian swimmer Matthew Abood was 0.02 seconds short of qualifying for the London Olympics in 2012. Not only did the promising athlete miss out on his dream, but he suddenly found himself with zero funding from the Australian government.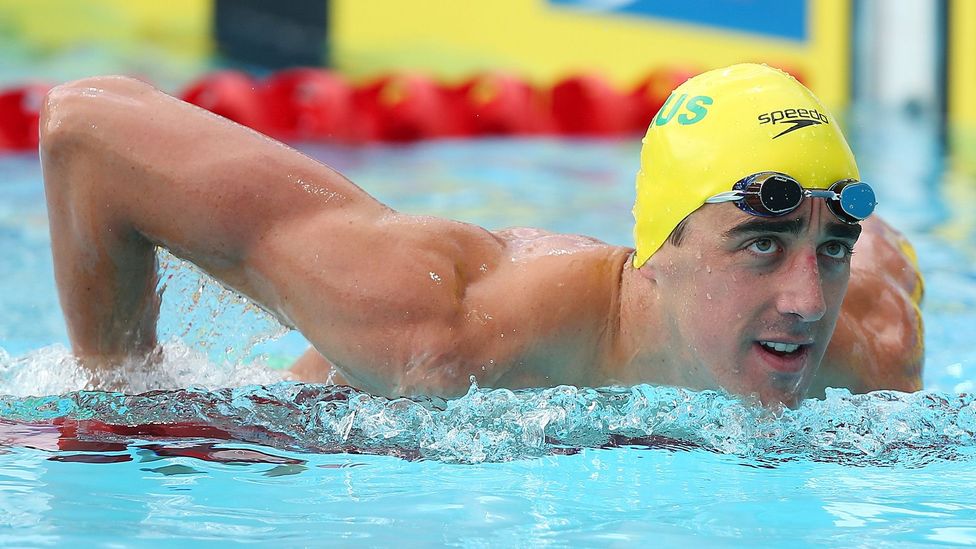 Faced with no income from the government after failing to qualify for the 2012 Olympics, Matthew Abood created a career plan to get to Rio (Credit: Getty Images)
"I remember asking myself: 'What am I doing? I don't have a job I'm not studying. I don't have any work experience'," Abood recalls. So he approached Australia's Commonwealth Bank with "a four-year plan" to not only bounce back and make it to Rio but also build a career that could support his training.
Abood has worked about two days per week for the past four years as a business development analyst for Commonwealth Bank. He says the steady income helped fund a training regimen that has propelled the 30-year-old to Rio,where he is preparing to compete in both the 50m freestyle and 4x100 freestyle relay.
Big dreams, harsh realities
Unlike athletes in most other countries, US Olympians receive no direct support from the federal government. Instead, they must rely on indirect support from the privately funded governing boards of their respective sports.
Individual out-of-pocket costs can cost US Olympians between $12,000 and $120,000 per year
The US Athletic Trust, a donor-matching agency that's put about $150,000 into the hands of Rio-bound athletes, estimates that individual out-of-pocket costs for coaching, equipment and transportation to worldwide events can cost US Olympians between $12,000 and $120,000 per year, depending on the sport. Yet, it calculates that just 10% of the total expenses of the US Olympic Committee (USOC) are in direct support of US athletes.
The USOC – a  national organisation responsible for supporting, entering and overseeing US teams – says 72% of its revenue is spent on athlete funding and programming, but didn't respond to a request from BBC Capital to clarify what portion goes directly to the athletes.
Many of these guys are cobbling together a life - Augie Wolf
"The money hasn't trickled down to the athletes to the extent it should so they can feed themselves, have a car, and not live month to month," says Augie Wolf, a former Olympic shot-putter and founder of the US Athletic Trust. Wolf says a lot of elite Olympic athletes in the US are merely in survival mode, begging and borrowing money or relying on the philanthropy of others.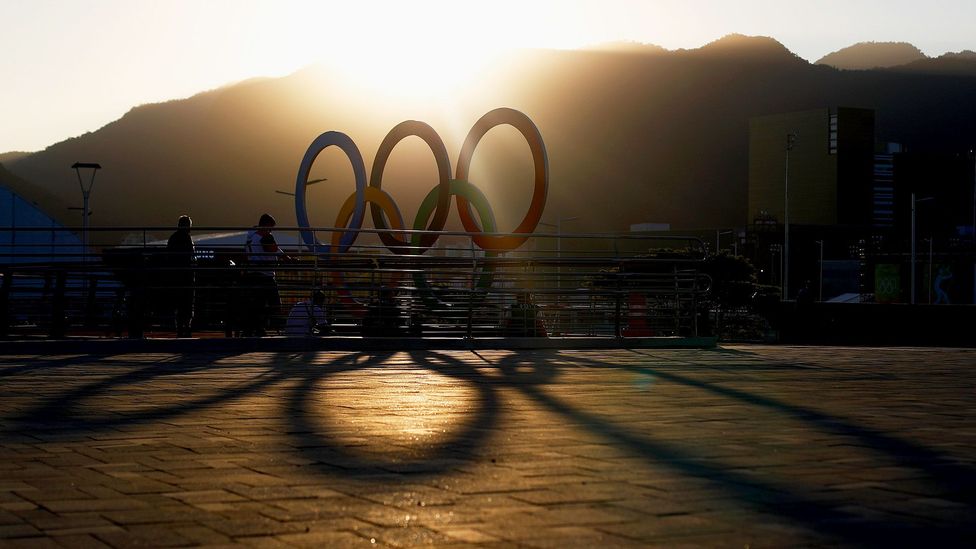 Many Olympic hopefuls have to rely on crowdfunding campaigns and multiple jobs just to make ends meet (Credit: Getty Images)
"Many of these guys are cobbling together a life, living with three other athletes in a two-bedroom apartment," he says. The US Athletic Trust focuses its financial support on track and field, where 50% of competitors who rank in the top 10 nationwide in their event make less than $15,000 annually from the sport, according to a survey from the Track & Field Athletes Association.
Those who don't make enough money from their athletic career to survive typically find flexible work that will allow for odd training hours and frequent travel to competitions. The retail chain Dick's Sporting Goods, for example, launched its Contenders Program last year, employing 200 Olympic and Paralympic hopefuls across 106 US stores. Other US Olympians have trained while working at places like McDonalds, selling real estate or serving in the US Army.
The golden opportunity
Though many first-time Olympic athletes have a rough time sustaining themselves while qualifying for the Games, things have actually improved in recent decades, says sports historian Mark Dyreson, a professor of kinesiology at Pennsylvania State University in the US.
"Up until the 1980s amateurism was the standard at the Olympics and you couldn't get sponsorships or be paid for participating in your sport without losing your eligibility."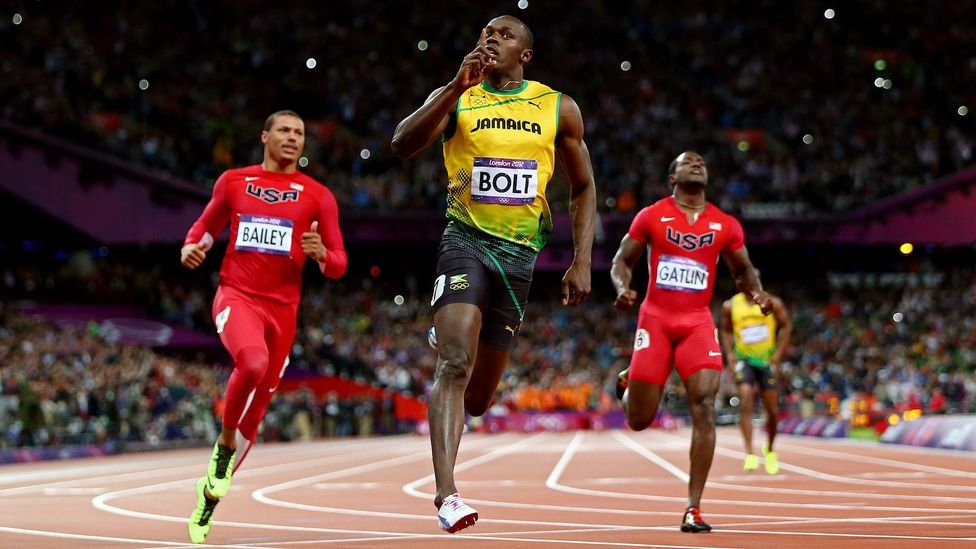 Some athletes such as Usain Bolt have million-dollar incomes from sponsorship and endorsements – but many other Olympians have to rely on regular jobs (Credit: Getty Images)
Now you have multimillionaire Olympic athletes like Jamaican sprinter Usain Bolt and US swimmer Michael Phelps — the latter with a net worth in excess of $55 million, according to tracking website Celebrity Net Worth.
For young athletes, just getting to the Olympics – not to mention landing on a podium to secure a sponsorship deal – is a daunting ordeal. Not only is it a years-long personal and financial commitment, but it's a risky investment with no guaranteed return.
The opportunity to make money for many first-time Olympic athletes won't come until after the Games are over. This is the time when they can capitalise on their new-found fame with lucrative sponsorship opportunities and a speaker's circuit ripe for tales of Olympic glory.
To comment on this story or anything else you have seen on BBC Capital, head over to our Facebook page or message us on Twitter.