Growing animosity between cities and homestay sites leaves hosts and tenants stuck in the middle. How will the battle play out?
F
For almost three years, I periodically rented out my Amsterdam home to groups of tourists, from families celebrating a 60th birthday to a French champion pole dancer and seven of his friends.
My daughters found it frustrating to move out every time but as a freelancer, there were few side gigs that pulled in as much money – in as little time – as being an Airbnb host.
Certain streets and neighbourhoods now have more tourists than residents
My city was all for peer-to-peer renting, but realised the need for rules and regulations to keep neighbourhoods safe and hotels in business. Back in 2014, Amsterdam was at the forefront of cities setting rules for hosts: we could rent out our homes for only 60 days per year and to no more than four people.
Today, more and more cities are cracking down on people who rent their homes to visitors. In many popular tourist cities, a lack of supply has been driving up rental prices for years. But more recently, many are blaming home sharing platforms for making it harder to find places to rent. Cities like Reykjavik and Berlin are trying everything from imposing hosting rules and regulations to near bans. It's not just Airbnb – rivals HomeAway, Tripping, OneFineStay and FlipKey are also creating waves.
Reykjavik resident Nicholas Herring was given three months to find a new apartment after his landlord decided to convert the property to an Airbnb rental.
They can make in two days on Airbnb what I paid in a month – Nicholas Herring
Although three months seemed like ample time for the Texas native to find somewhere new to live, the housing shortage in Reykjavik during summer's tourist season made finding a dwelling nigh on impossible. Hardly any publicly listed apartments met Herring's needs, and in the end, he found somewhere through a business colleague. Still, Herring understands the allure of home sharing sites. "If landlords need money, they will turn to Airbnb," he says. "They can make in two days on Airbnb what I paid in a month."
In Amsterdam, authorities are researching if Airbnb and other companies are driving up rents – officials say there are too many factors to blame rising prices on home-sharing sites for now.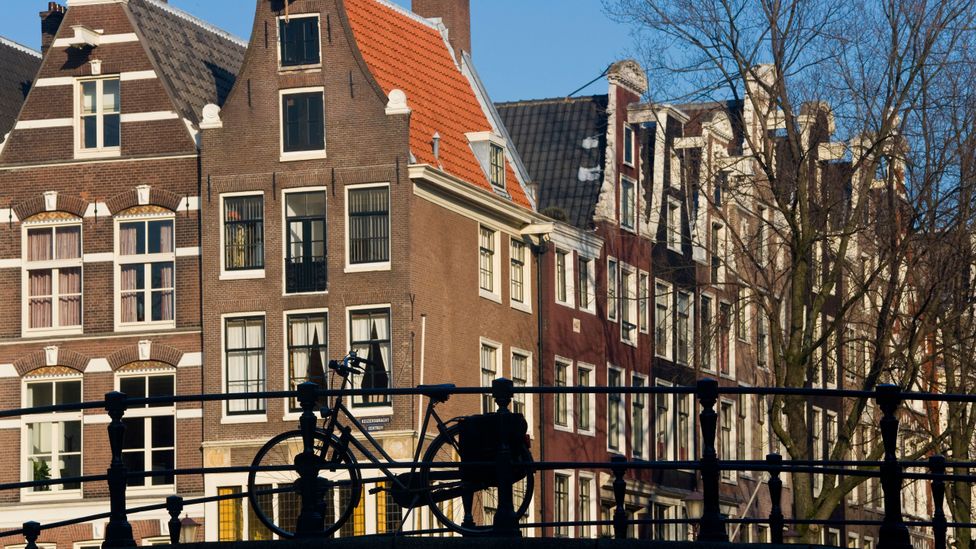 Amsterdam has been at the forefront of cities working with homestay sites (Credit: Alamy)
"What started out as a nice home-sharing platform became a way for people to make money," says Amsterdam city spokesman Sebastiaan Meijer. "Certain streets and neighbourhoods now have more tourists than residents. Our interest is to protect the city against illegal hotel owners who sell out the streets."
In Amsterdam, cracking down on 'rule breakers' has become the name of the game. Authorities have poured 2 million euro ($2.2m) into finding them, including setting up a dedicated team scouring websites for illegal operators and shutting down two illegal hotels a week, says Meijer.
In Berlin, since May it has been illegal to rent out entire homes for short stays on home sharing sites. Hosts found breaking the new rules risk fines of up to 100,000 euro.
Iceland's parliament passed a law limiting short-term rentals to 90 days per year, hosts must register their properties. Those who rent out their homes for longer have to register as a business.
 Hosts aren't removing homes from the market
"We recognise the need for platforms like Airbnb to play a bigger role in helping cities prevent the loss of affordable rental stock and will keep partnering with cities on progressive solutions," says Airbnb's spokesperson Simon Letouze.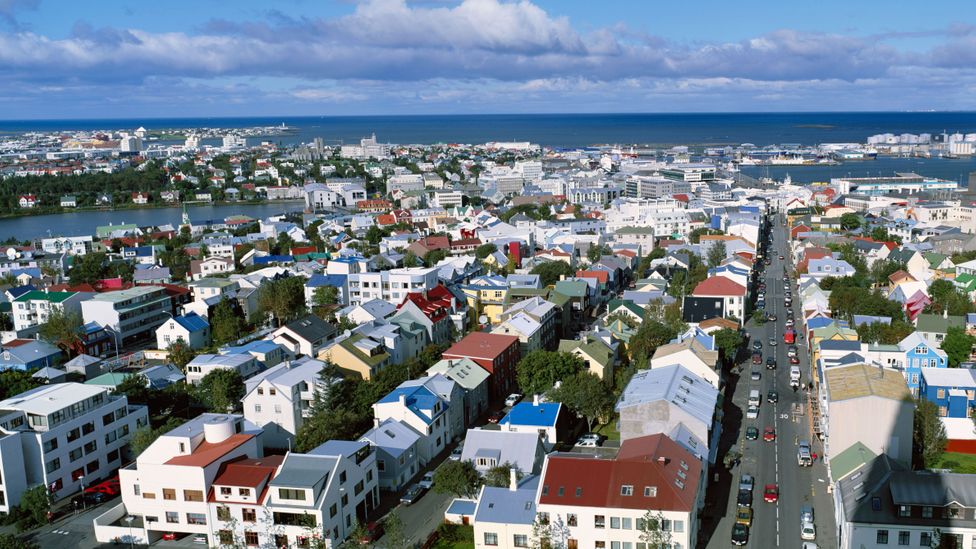 View over Rekjavik from Hallgrimskikja church Iceland (Credit: Alamy)
"We take their housing issues seriously – we also know they [these issues] pre-date Airbnb and many hosts rely on sharing their homes to afford living in Berlin."
"Hosts aren't removing homes from the market."
Berlin skyline (Credit: GettyImages)
Even with new laws and regulations, there's a reason more and more people are renting out homes for short stays – it can be a big earner.
Michael Froemmter says being a host in Berlin changed his life. Three and a half years ago, unemployed but with 6,000 euro in funding from his family, he set himself up as a host and expects a 110,000 euro turnover this year. All four of his apartments are commercially registered so Berlin's new law won't affect him.
 We are trying to be a tourist nation so we need Airbnb to manage all these tourists
"It is up to the host whether he or she is able to adapt to the changed circumstances or to anticipate certain developments," says Froemmter, who has little sympathy for those who have failed to stay abreast of the rules or pay mandatory taxes.
Similarly confident is Thorsteinn Finnbogason. By day, the 26-year-old is the marketing manager of a bait company in Reykjavik, Iceland. But he also co-owns 10 downtown properties with his family that he rents out on Airbnb. Because the family formed a company, they're not beholden to the new 90-day renting limit that applies to private individuals. "We are trying to be a tourist nation so we need Airbnb to manage all these tourists," says Finnbogason.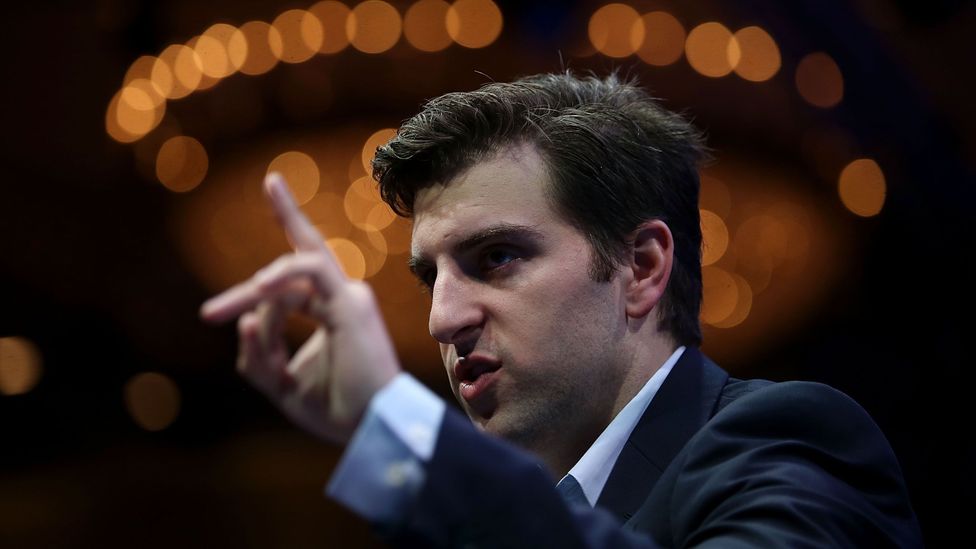 Airbnb co-founder and CEO Brian Chesky at the Fortune Global Forum in 2015 in San Francisco, California (Credit: Justin Sullivan/Getty Images)
Tourism is booming in Iceland – a 29% increase in the number of foreign visitors from 2014 to 2015 is helping drive the country's recovery from the 2008 banking collapse. Currently there are not enough hotels to cope, and all sides admit home stay sites have helped fill the gap. But since Reykjavik has a population of only 122,460, critics say these short-term rentals have created a housing shortage for residents. This is a charge Finnbogason says is overblown. "Most Airbnbs in Reykjavik, like mine, are businesses," he says. "But I am still a host: I provide a home experience unlike a hotel."
While cities like Berlin, Reykjavik and Paris are trying to work with home stay sites, in the US, namely New York and San Francisco, the relationship is more strained. In June, the New York Senate banned the listing of short-term rentals in the city on Airbnb. The same month, Airbnb filed a lawsuit against San Francisco after the city passed a law forcing the firm to remove all listings that haven't been registered with authorities or face steep fines.
New York University professor Arun Sundararajan, author of the new book The Sharing Economy: The End of Employment and the Rise of Crowd-Based Capitalism, says "cities are used to governments setting and enforcing the rules, which makes sense with a few thousand hotels and B&Bs." But with "tens of thousands of Airbnb hosts, we must consider the possibility that the platform becomes a partner in resolutions, part of the solution."
Airbnb describes its hosts as ordinary, global-minded citizens who share their spaces to help pay the mortgage or save for retirement. For many people who use home sharing sites, the appeal of extra income is just too strong to dismiss.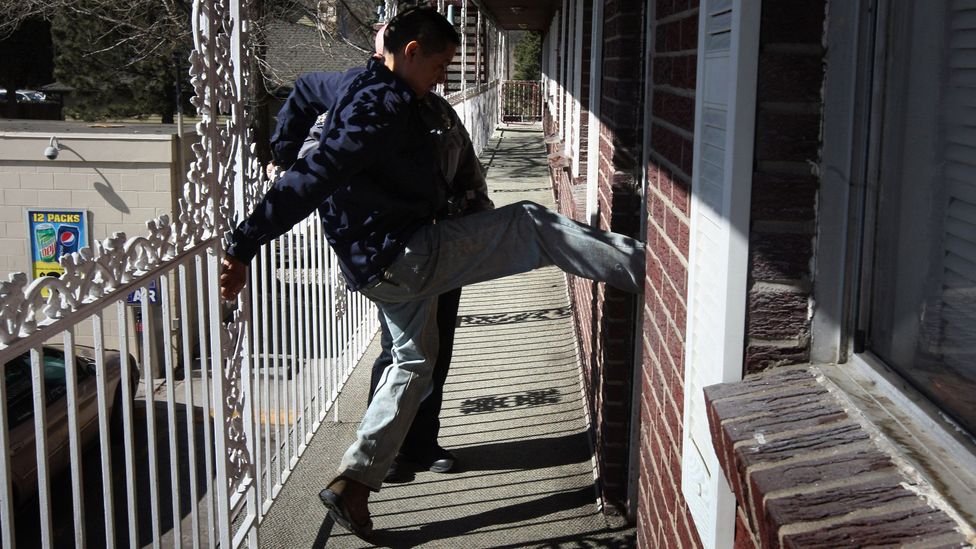 Scene of an eviction in Colorado Springs, Colorado US in 2009 (Credit: John Moore/Getty Images)
I continued to rent out my house to eight people until I sold it, despite having misgivings every time I cycled past and saw eight tourist bikes parked outside it.
Already the world's largest provider of short-term accommodation, there are predictions that its hosts could be taking in half a billion nightly bookings a year by 2020. Sundararajan says part of its magic allure has to do with the intimacy and connection that just doesn't exist between hotels and their guests.
And in the end, that's what it may come down to. When booking a trip to Iceland recently for my family, I went straight to Airbnb. I didn't think about displacing Reykjavik residents. Or even if our host was on the right side of the rules. We wanted to be together. In a home. And that – for Airbnb, for hosts, for cities and for travellers looking for a bargain – is big business. 
To comment on this story or anything else you have seen on BBC Capital, please head over to our Facebook page or message us on Twitter.