Dating is tough here, despite being the nation with Europe's highest proportion of singles.
E
Editor's Note (25 December 2016): Through the end of the year, BBC Capital is bringing back some of your favourite stories from 2016.
Dating in Sweden might conjure up dreamy images of candlelit dinners in minimalist Nordic apartments, or snowy hikes with well-toned nature lovers.
But international professionals — there are more than half a million foreign citizens of working age in Sweden according to national statistics — hoping to find a relationship face a challenge in a nation that boasts the highest proportion of singles in Europe.
Almost half of Swedish households are made up of childless single adults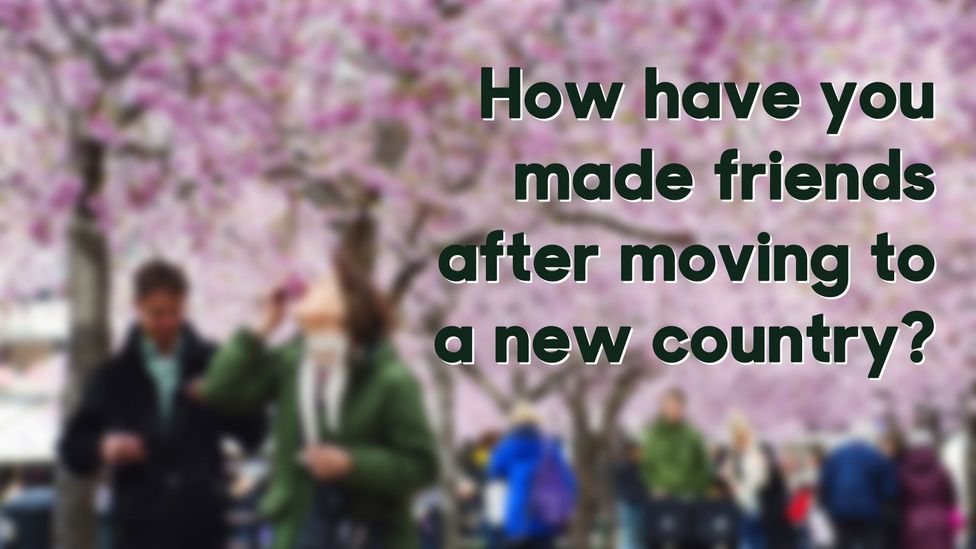 Moving to a new country is hard, but moving abroad without knowing anyone in your new homeland is harder. How do you cope? Share your tips with us on Facebook.
That might not sound too shabby to a newly arrived unattached expat. But, behind the numbers is a cultural norm that almost outright promotes being single. Swedish cities are full of compact homes carefully designed for independent living. Even in the capital Stockholm, in the grip of a major housing shortage, it's still more affordable to live alone than it is in many other hubs for global talent like London or San Francisco.
For expats like Raquel Altoe, 34, the novelty of working in one of the most single societies on the planet has a distinct downside.
I have no trouble getting a first date. But finding something longer term is much harder
"I moved here three years ago, I'm still single and it's a super-frustrating situation, because I love everything else about Sweden," says the Brazilian, who works for a business research start-up in Stockholm and, like many thirtysomethings, has hopes of settling down.
"I have no trouble getting a first date," she adds. "But finding something longer term is much harder here."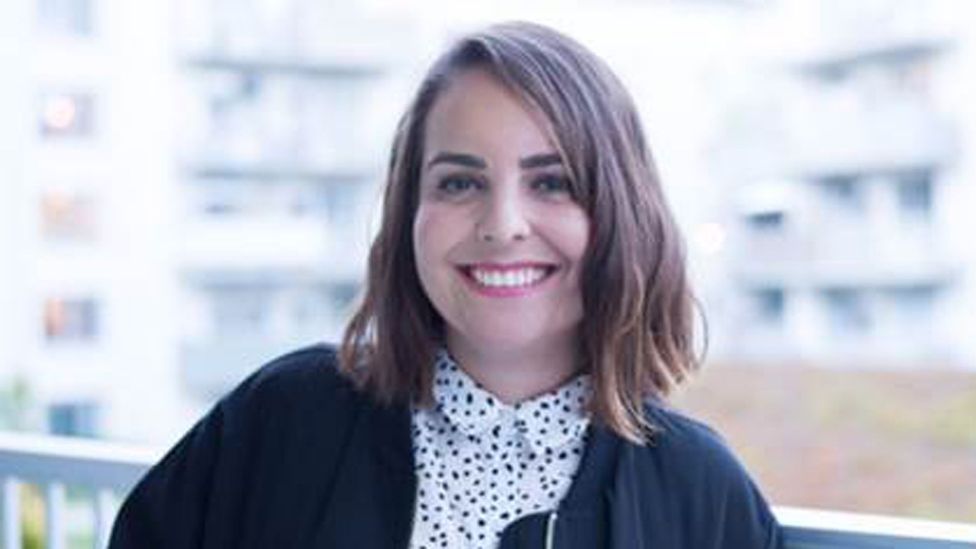 Finding a partner to settle down with has been impossible for Brazilian Raquel Altoe. (Credit: Raquel Altoe)
People don't like to say they're 'dating' in Sweden
"You'd think it would have become much more common for Swedes to form a family with a foreign-born citizen, thanks to freedom of movement and increased immigration," he added.
Briton Michael Olaye, 31, who works in marketing and has been single for two years, believes Swedes value their independence more than many other nationalities.
Briton Michael Olaye says it is hard to find people his age who want to be in long relationships. (Credit: Michael Olaye)
"People don't like to say they're 'dating' in Sweden. There's a huge amount of pressure that is tied to the word," he said. "I've met a lot of beautiful women who want to hang out, but things tend to be very short-term. … I'm looking for something meaningful now."
Independent and lonely?
Dr David Schultz, an American psychotherapist who has lived in Sweden for 13 years, agrees that expat dating struggles may be tied to cultural differences that are broader than just the independent mind-set of Swedes.
It may feel like a lonely society to a foreigner
"A lot of my clients struggle with socialising here, in general. Swedish people don't tend to talk to strangers much in public areas like the subway or buses or the supermarket," he explains. "So it may feel like a lonely society to a foreigner."
Schultz suggests that, although not all singles are unattached by choice, Swedes are also perhaps less conventional than other nationalities when it comes to relationships, thanks to "a more liberal society".
"You can be with someone but not live together, marriage isn't such a strong thing, you can have children and not be married. It's a whole different culture [relative to many other countries] in some ways," he says.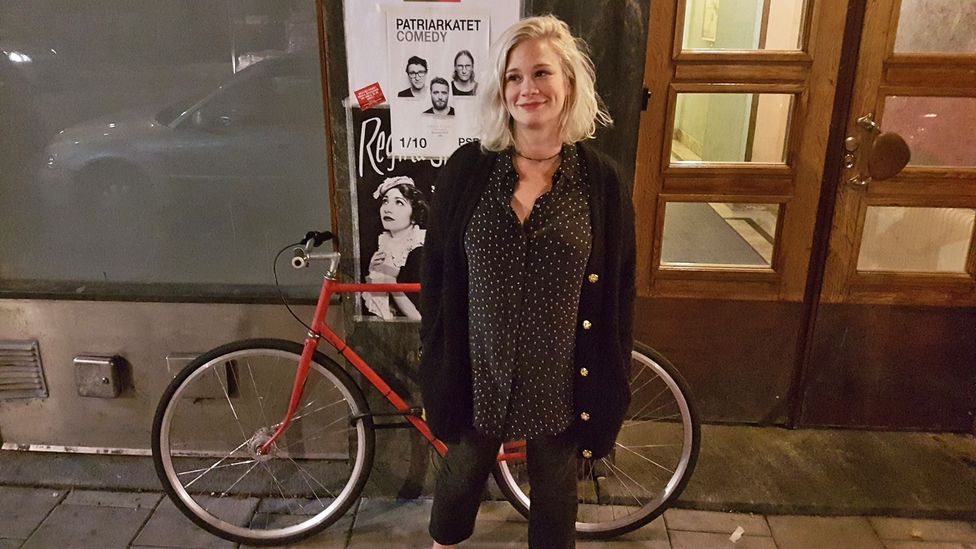 Sweden's egalitarian norms benefit many expats, like Rachel Matchett. Childcare is inexpensive and divorce holds less stigma. (Credit: Rachel Matchett)
The Nordic country's strong emphasis on gender-equality leaves women much less likely to depend on men financially than in most places. The average age for a first marriage is 33 for women and 35.7 for men, according to Eurostat. (It's 27 for women and 29 for men in the US by comparison.) Childcare is highly subsidised, making mothers less dependent on having a partner to pitch in for income. Sweden's divorce rate is the highest in the EU.
Sweden's more egalitarian norms benefit many expats
"It's very different for me, coming from a more macho culture," says Altoe. "I have no problem splitting the bill, but it can be confusing. Should I be more assertive here? Should I make the first move? Or do I still wait for the guy to make the first move?"
However Sweden's more egalitarian norms do benefit many expats, including American divorcee Rachel Matchett, 36, who moved to Stockholm with her Bulgarian then-husband.
"We broke up [here] when my son was three and it was affordable for me to live alone in Sweden in a way it would not have been in the US, or in Japan, where we had lived previously," says Matchett, who now has a boyfriend. She adds that the "practically free" day care is also a big plus for independent living.
Time and loyalty
Swede Djina Wilk, 39, co-founder of Swedish language and cultural communication business, Bee Swedish, advises expats who aren't comfortable using websites and apps for dating to invest time in getting to know locals slowly at evening courses or through sport.
"Swedes can initially seem colder and less emotional than other cultures," says Wilk, who has also lived in Germany, Ireland, the US and the UK.
Swedes are usually warm and loyal once you get closer
"If you're doing an activity, there's less pressure to talk, and it's something you've already got in common that you can do together regardless of your language or background," she adds. "Swedes are usually warm and loyal once you get closer."
Despite the challenges of dating, Sweden's magnetism for international talent is evident in the fact that the majority of single newcomers do stick around in the medium-term. According to Statistics Sweden, two thirds of those in who arrived without a partner between 1998 and 2007 were still living in the Nordic country after five years.
Success stories
And, of course, some expats do find love.
Australian health economist and fitness entrepreneur Dan Paech, 32, got together with his Swedish girlfriend just over a year ago. He says they were both spurred on by "alcohol-fuelled confidence" after she started chatting to him at an outdoor music venue in Stockholm.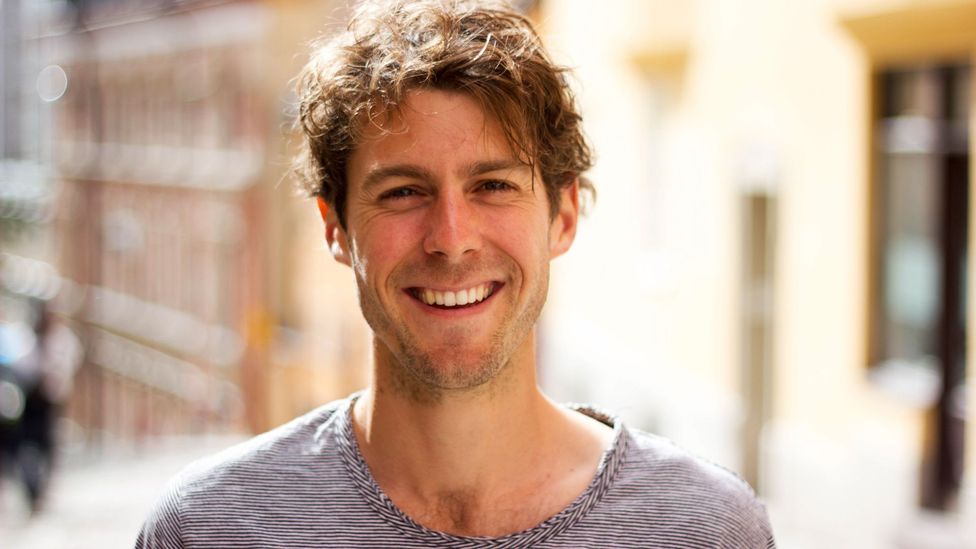 Dan Paech says not being Swedish is a disadvantage when dating. (Credit: Run with me Stockholm)

"But before I met my girlfriend I found dating quite hard. I felt I got kept at arm's length quite regularly," he said. "Not being Swedish, you are automatically at a disadvantage."

One issue for expats in Sweden (and perhaps elsewhere), Paech believes, is the worry that you might miss home and want to return. "Now I am in a relationship that is [still] always an issue and we discuss it a lot."

As for Altoe, she remains uncertain. "If I am happy at work and I'm having a fun life then I will probably stay in Sweden even if I remain single," she says.

But after spending most of his twenties in Sweden, Olaye is not convinced.

"I'm not sure I look at life in the same way as many Swedes," he says. "I'm louder, more of a creature of chaos. I want to settle down, but I'm just not meeting anyone who makes me want to sit and live my life here forever."

To comment on this story or anything else you have seen on BBC Capital, please head over to our Facebook page or message us on Twitter.

;