If you need to persuade someone in business, you might be missing out on the best time of day if you're only scheduling drinks, dinner or long lunches.
F
For Ryan Estis, breakfast isn't just the most important meal of the day — it's also the time for his most productive meetings.
Without the alcohol offered at dinner or the bustle and noise of a crowded lunch service, early morning has become the go-to time for meetings for Estis, a leadership coach and speaker, in the last two years.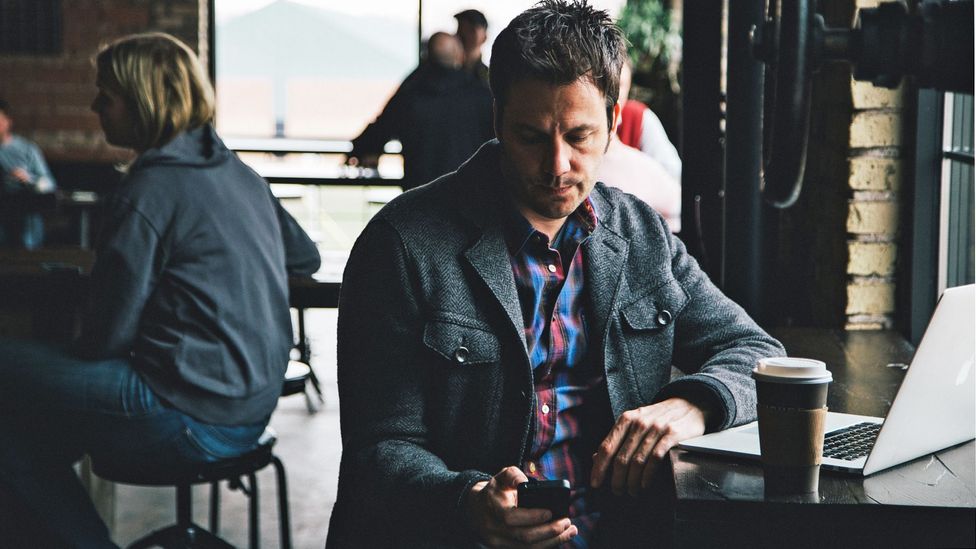 Ryan Estis says his best meetings are held at breakfast. (Credit: David Puente)
To optimise his time, he visits a restaurant where he can order directly from a cashier behind the counter (though food is brought to the table), and keeps the meeting to 45 minutes. Estis spends 15 minutes meditating and drinks a cup of coffee before he leaves home.
"I'm caffeinated, centred and intentionally focused," he says.
At breakfast people haven't been hung-up on the challenges of the day
Estis has almost entirely sworn off dinner or 'happy hour' meetings, something that used to add two hours to his work day. And often, he's completed crucial business before 9am.
"With a 7am breakfast [meeting], I've preserved my entire morning," says Estis who is based in Minneapolis in the US.
Many of us are finding it more difficult than ever to pull away from work for midday meetings away from the office. And then there are the productivity experts, who now urge us to stay focused on one task rather than bounce from thing to thing, meeting to desk. More importantly, those favouring the power breakfast are finding that it facilitates important business.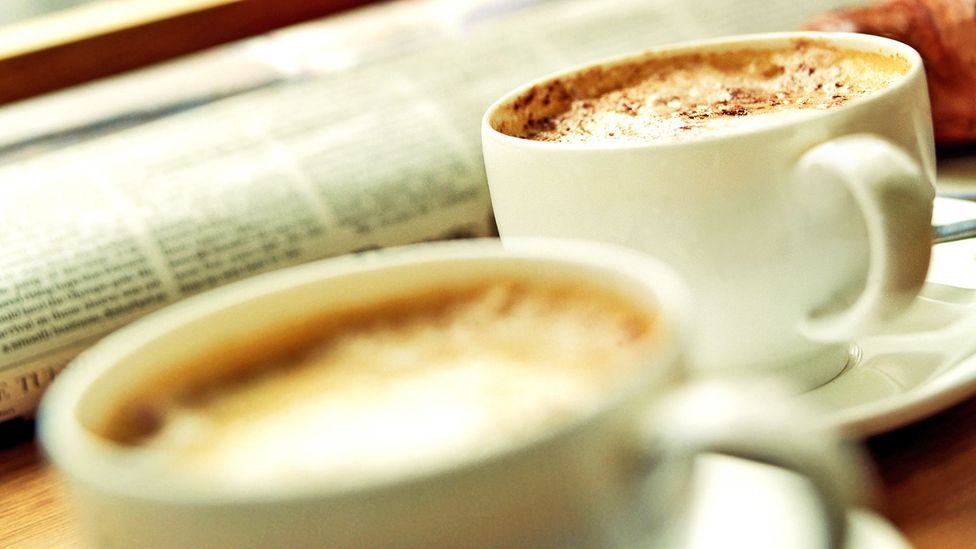 People are more businesslike and more business-focused at breakfast meetings, before work starts, than they are later in the day (Credit: Alamy)
"The absence of alcohol creates a different mindset," says Laura Vanderkam, US-based author of What the Most Successful People Do Before Breakfast. "People are more business-like and more business-focused."
But it's not just about efficiency. After-hours meetings are "based on an old-fashioned model of work," says Vanderkam. "Women in particular are challenging this idea that there's someone else at home dealing with dinner and bedtime and you are free to go out."
The case for the power breakfast
Morning meetings can result in quicker, more efficient decision making, say proponents. After Bertie Stephens, founder of online marketplace Flubit in London, closed a more than £1m ($1.2m) funding round from a new investor in 2015 after just an hour-long breakfast meeting, he became a convert to the powers of convening in the morning. Stephens believes that the lack of decision fatigue that most people have during the morning played a part in the quick deal. Now he favours breakfast meetings when he needs to conduct a negotiation or brainstorming session.
"At breakfast, people haven't been hung-up on the challenges of the day," Stephens says.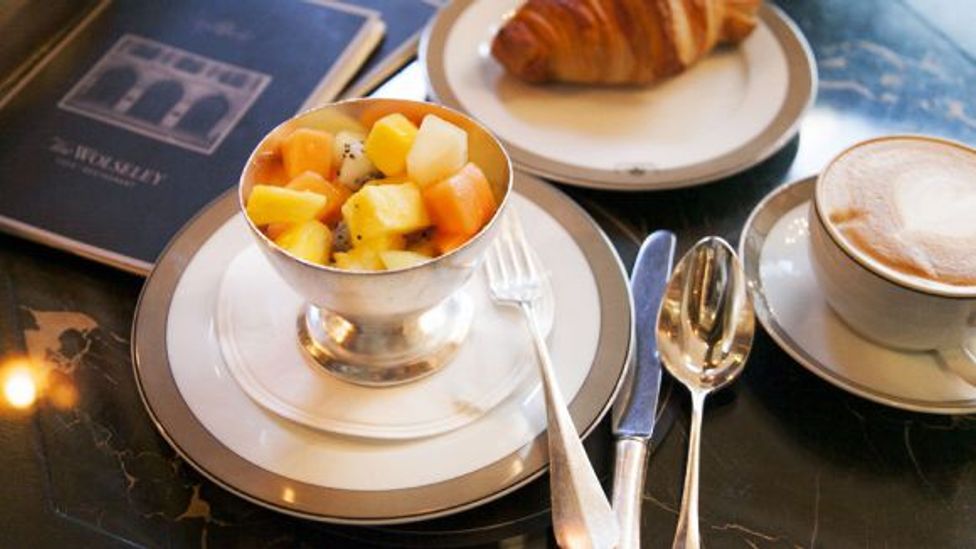 The Wolseley is a prime spot for power breakfast meetings in London (Credit: Best of the Brunch UK)
Despite being an easier time to wriggle into someone's schedule than later in the day or after work, breakfast as a meeting time is still quite underused by most of us, says Vanderkam. The meeting "can potentially happen sooner and is less likely to get cancelled because of work or family emergencies — those seem less likely to happen at 7am," she says.
If there's alcohol involved, you're not getting real business done - Ryan Estis
Meetings meant to make crucial business decisions seem to benefit from the early-morning treatment. But, there are some types of meetings that might be better done in the later hours. Meetings meant to cement relationships are ones Estis reserves for the later part of the day. That kind of bonding experience is easier to come by during happy hour or dinner gatherings, where people are more relaxed, he says.
"If there's alcohol involved, you're not getting real business done," Estis adds.
Focus on the details
With most breakfasts wrapping up in just under an hour, it's best to plan even the smallest details. Rather than jumping into the breakfast meeting, Joanna Lau, a New York-based founder of handbag line Jemma, sets a later start time. Most weeks, Lau's meetings start at 9am, which allows her to work from home for about an hour beforehand and is late enough to keep associates from turning up late.
If you bring the energy, any slow starters will follow
"Before every meeting I tend to do a little bit of homework based on what I want to discuss and mention — I create a mental checklist," she says. Unlike lunch or happy hours, it's key to let the other person know an end time since both of you need to get on with the day.
To cut down on the commute, choose a restaurant convenient to both parties that is equipped to deal with a business breakfast. Look for places where tables are spaced out for a quieter meal and have wifi in case you need to pull out your laptop.  These, plus an attentive wait staff willing to warm up your coffee, will ensure a smooth experience, says Sonja Vodusek, general manager at the Peninsula Tokyo which offers a Japanese, Chinese and continental breakfast.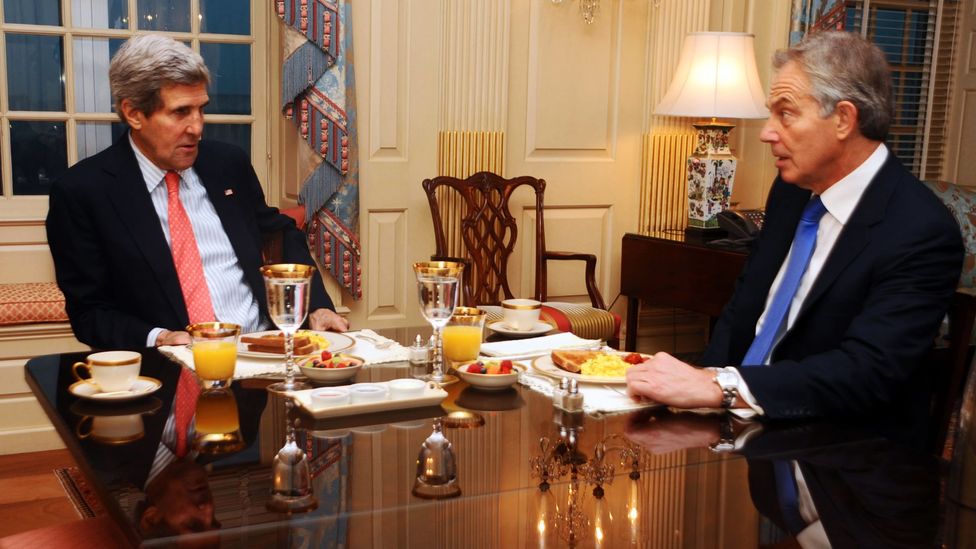 US Secretary of State John Kerry and former UK Prime Minister Tony Blair meet for breakfast. It could be the most persuasive meeting time of the day (Credit: Alamy)
Diners subconsciously expect restaurants to have less noise during the early morning, she adds. While more than 90% of the hotel guests use the lobby for breakfast meetings, the hotel has seen an increase in non-hotel guests visiting for business meetings in the last few years.
But a restaurant is not required. Since some meeting participants may feel sluggish in the early morning hours, eating outside or standing up near an espresso bar (rather than sitting at a table) can also go a long way to create a more upbeat breakfast atmosphere, says Stephens.
"If you bring the energy, any slow starters will follow," he says.
To comment on this story or anything else you have seen on BBC Capital, please head over to our Facebook page or message us on Twitter.